Leica is really firing on all cylinders this show. The new M is probably the biggest hit of the show. The S camera has some really solid updates and three new S lenses were introduced. But, these werenít the only introductions from Leica. There is plenty of compact camera news, too. You, know, for when you donít want to carry your full kit and just want something to take out to dinner with a group of friends.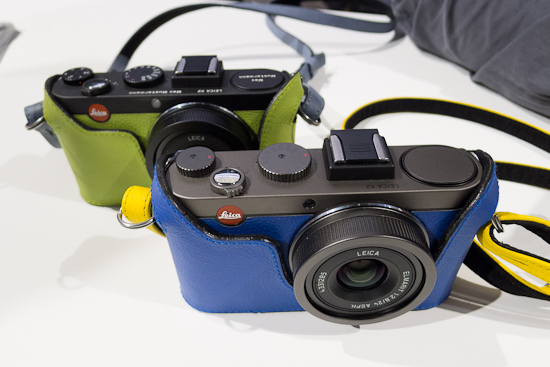 A la carte X2

Leica introduced the X2 back in May at their
Das Wesentliche event in Berlin
alongside the
M Monochrom
(see my full
M Monochrom review
). The camera was a significant update to the X1 and has been extremely well received (see my
full X2 review
). Personally, I use it as my everyday camera. All my photos of various Leica staff members were shot with the X2. Unfortunately, it doesnít focus as close as Iíd like sometimes, so I used a D-Lux 5 for all my product close-ups.
Obviously, with the camera just introduced a few months ago, the X2 isnít due for any major updates. Instead, the X2 is getting some special style treatment for Photokina. First up is the Paul Smith Edition X2. Limited to 1500 pieces and designed by British fashion designer Paul Smith, this X2 is quite boldly styled. With an orange top plate, lime green bottom plate and British racing green leather in between, the look isnít for everyone, but it is unmistakable for sure. Combined with a handsome tan leather half case, Iím sure this limited edition, being sold only through Leica Stores and Boutiques, will go very quickly.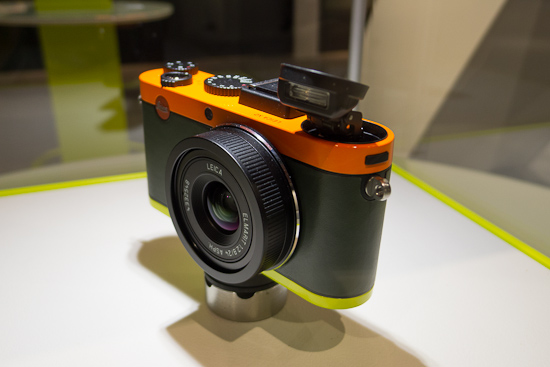 And, if a lemon yellow and black camera isnít unique enough for your tastes, you can also get custom engraving in three different spots on the cameraís top plate.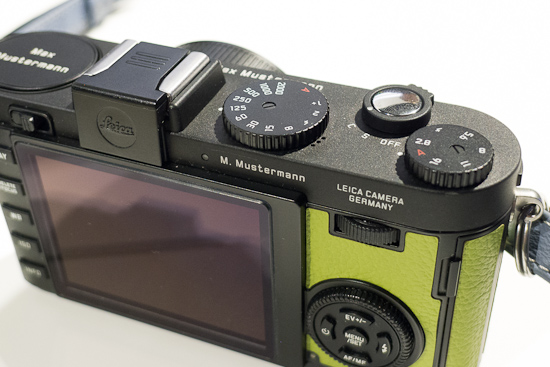 Engraving is available on the rear, the flash or the top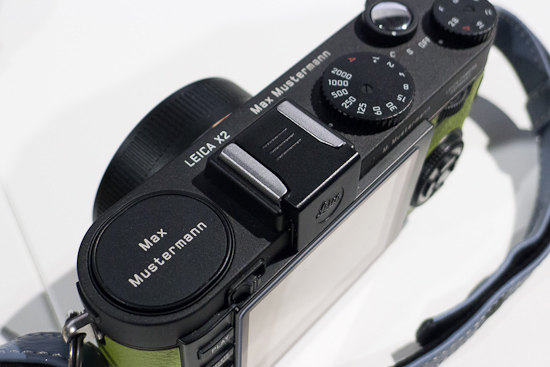 Engraving is available on the rear, the flash or the top
Camera leather, straps and half cases donít need to match, either. Perhaps it is the influence of the Paul Smith, but the idea of a totally mismatched combo actually seems pretty cool. I donít actually see the a la carte program as just for collectors. I legitimately think itís a great idea. As I played with a few different combinations, I looked over at my black X2, looking soÖ. Not as cool. So, if youíre willing to wait 4-6 weeks and fork over a few hundred dollars more, an a la carte might be for you.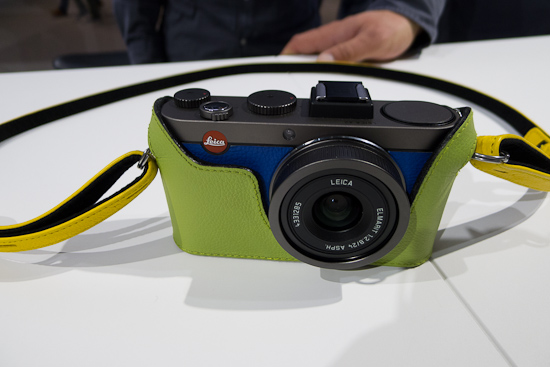 Mixing up is allowed: Titanium finish camera with Capri blue leather, Apple green half case and Lemon yellow strap
While the X2 wasnít new, Leica
did
show two new compact digital cameras, the D-Lux 6 and V-Lux 4. The
D-Lux 6
got a hefty update from the extraordinarily popular D-Lux 5. Now, with an f/1.4-2.3 lens covering an equivalent range of 24-90mm, a new 10MP CMOS sensor with improved low light performance, the ability to shoot full 1080p HD video, and a high resolution 920K pixel 3Ē LCD, the D-Lux 6 should come as a welcome upgrade and a very capable all-rounder. The camera will also take the
new 1.4MP EVF3
in its hot shoe and has an honest-to-goodness aperture ring on the lens. Priced at $799, the camera should be available starting in November.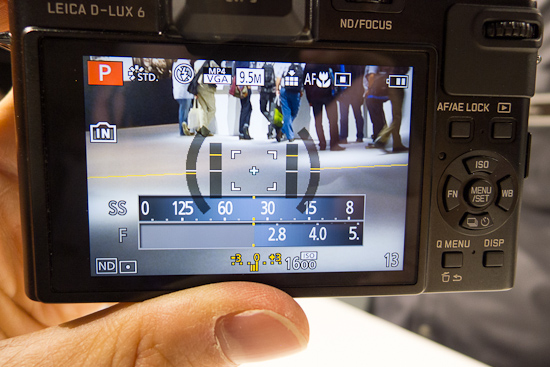 New leather half case for D-Lux 6

The
V-Lux 4
got some similar updates. Boasting an unbelievable 25-600mm equivalent lens with a constant aperture of f/2.8 throughout the entire range, a new low-noise 12MP CMOS sensor, a super high res 1.3MP built-in EVF and continuous shooting up to 12 fps, the V-Lux 4 can handle everything from the kidsí soccer game to shooting video at the holidays. The V-Lux 4 should also start shipping in November with a price of $899.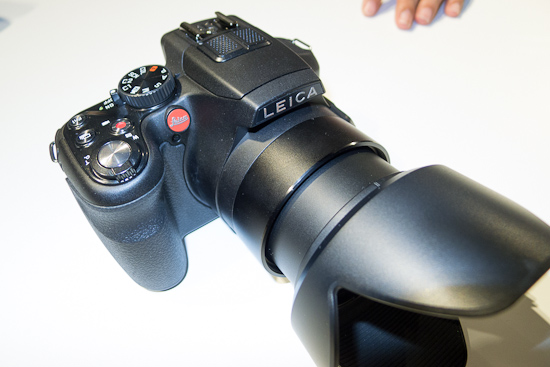 Leica V-Lux 4 with 25-600mm (equiv) f/2.8 lens with lens shade attached (no, it's not that big in real life)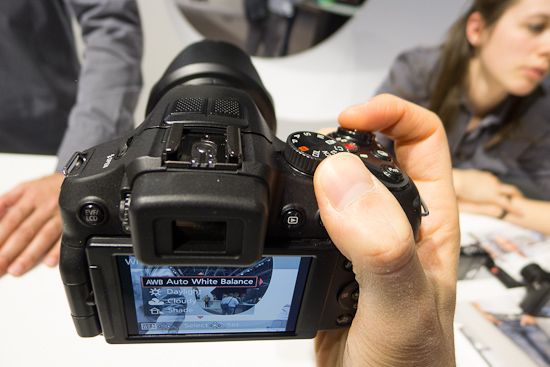 Nice grip for steady long tele shots and video
Playing with both cameras at Photokina, I could immediately feel how quick, responsive and extremely simple they were to use. Even though I use an S2 as my main camera, with plenty of M shooting for more spontaneous outings, I still find a lot of use for the D-Lux and V-Lux cameras. At the show, both my D-Lux 5 and V-Lux 3 served me well. All the product shots, including the ones in this article, were shot with the D-Lux 5 and all the videos were taken with the V-Lux 3.
I often take the V-Lux to my daughterís school activities like cheerleading where I am in the stands and she is on the football field. Here a 600mm lens and image stabilization really help. And, with the new fast f/2.8 lens on the V-Lux 4, I will certainly be upgrading. Night shooting just got that much easier. Likewise, with the D-Lux 6, maximum aperture is now bumped to f/1.4, really expanding the possibilities for this small, but mighty performer.
The Leica D-Lux 6 and V-Lux 4 are both available for pre-order at Dale Photo & Digital, either online or by calling 1-800-327-1776. Dale Photo & Digital will be opening a Leica Store in Miami in November and will carrying the Paul Smith X2 as well as handling a la carte X2 ordering. Call for more info.