In an interesting move to capitalize on the growing resurgence of instant photography among younger users, Leica is launching their unique retro take on the modern day Polaroid camera. The Sofort, German for Right Away, comes in at a surprisingly affordable $299.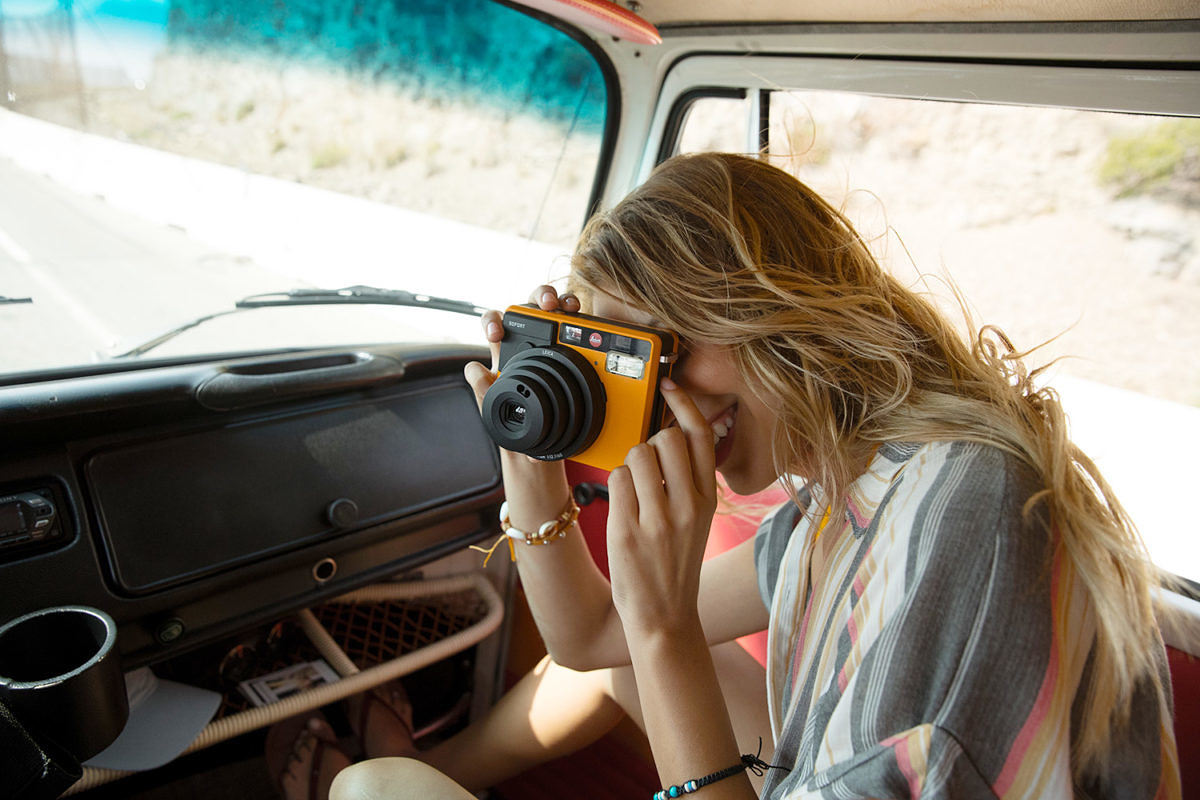 Sporting 1950's colors like mint and and orange, and trimmed in brown leatherette, the Sofort has all the trappings of a a hip product in the making. With film packs available in color and B&W, budding instant photos can flex their creative muscles.
Let's face it. Film is cool again and instant film, even more so. Younger generations have grown up only ever shooting digital, many just with phones. They never experienced the sweet smell of freshly mixed developer in their bathroom, watching an image appear as if by some kind of magic, bathed in the comforting red glow of the safe light. For these photo enthusiasts, old is new. They want the same thrill previous generations had when they popped open their Polaroid and out came a physical picture, developed on the spot, often accompanied by the unnecessary waving around in the air.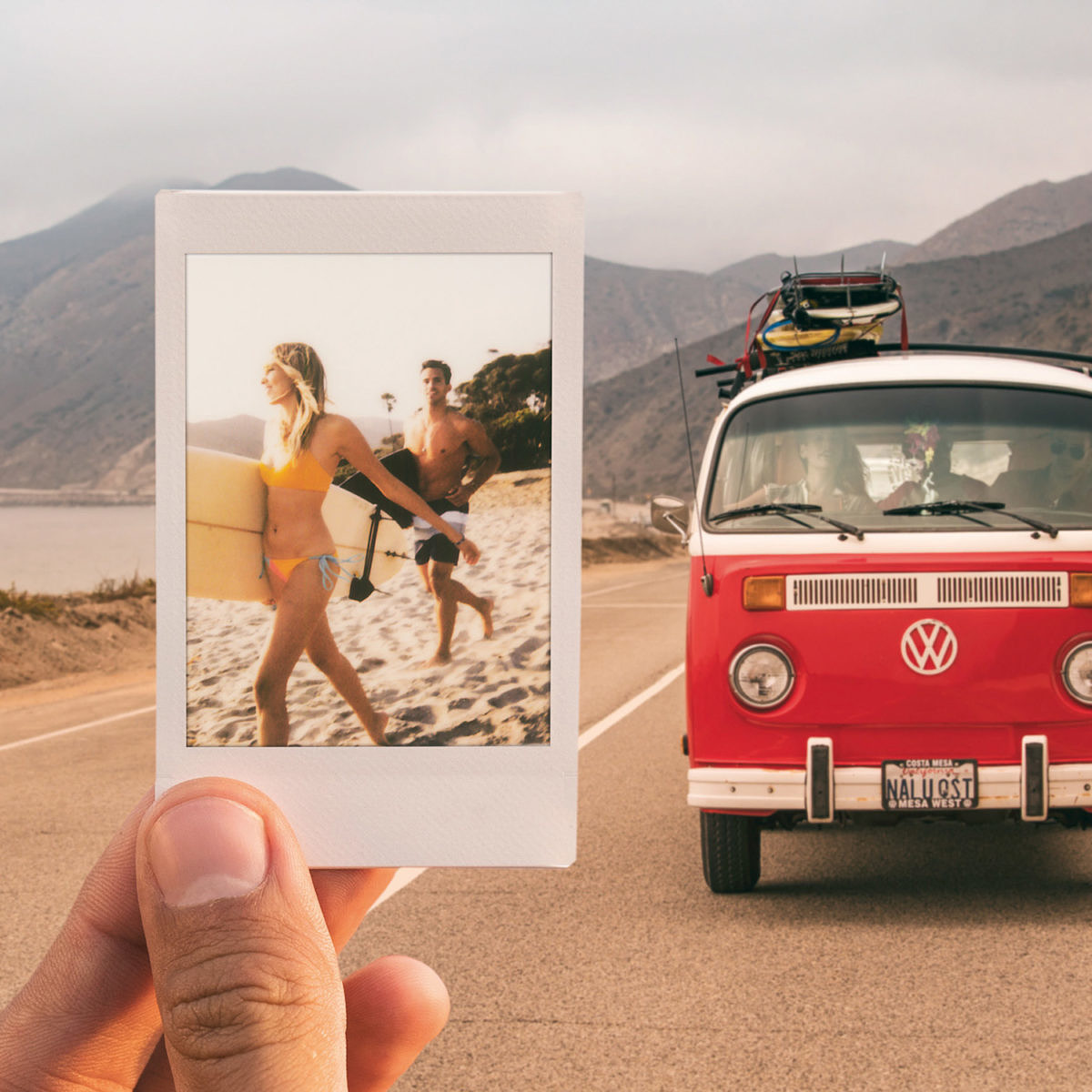 The Leica Sofort is expected to start shipping in November, and is available for pre-order at Leica Store Miami, in white, orange and mint for $299. You can pre-order film packs as and Sofort accessories as well.
Leica's Press Release
Leica Camera is proud to introduce the Leica Sofort, a camera that makes memories tangible on the spot. Right now. The images are truly one-of-a-kind and can never be duplicated. As part of the Leica family, the Sofort has a unique design and a sophistication that sets it apart from other instant cameras. The Sofort brings a mature,
thoughtful quality to the fun instant film photography world. Available in three colors – mint, white and orange, the Leica Sofort injects fun into photography. It allows the photographer to be creative with instantly made, tangible results.
KEY BENEFITS & FEATURES:
Simple and fun to use while allowing visual creativity
Every image is unique and original
Available in three colors – mint, white and orange
Compact body with menu navigations and icons designed by Leica Camera
Dedicated accessories
Excitement of seeing an image develop / appear near-instantaneously
Satisfaction of holding and sharing a physical, tangible image
Leica Instant film packs available in both Color and Monochrom
'Warm White' frame/borders of the Leica Instant film gives images a unique look
Optical viewfinder for simple and easy composition
Several camera shooting modes such as 'party', 'self-portrait', 'sport' or 'macro' are available
FOCUS SETTING
The Leica Sofort offers some unique features. This instant camera allows the photographer to easily select focus ranges via the lens ring. The program modes offer a high flexibility for user-selectable settings such as focus distance, flash and +/- exposure compensation. The focus setting works independently from the selected programs, allowing the photographer more creative opportunities.
AVAILABLE LIGHT PHOTOGRAPHY
With the Leica Sofort, the photographer has improved available light performance due to a later firing automatic flash and longer shutter speeds. This creates more natural-looking available light images.
Tech Specs
Camera type
 Instant camera
Picture format
 62 x 46 mm
Film type
Leica instant film pack: 10 shots, colour or monochrome, Instax-mini format, speed ISO 800
Lens
Aperture/Focal length
60 mm f/12.7 (34mm in 35 mm equiv.)
Focusing Area
3 Focus Steps: 0,3 – 0,6 m (Macro)/0,6 – 3 m (close range)/3 m – infinity (far range)
Shutter Speed
1/8 – 1/400 sec. (mechanical shutter)
Viewfinder
Optical real image viewfinder 0,37x with target spot and parallax compensation for macro mode
Mode Dial/Mode Button
Automatic, Selfie, People & Party, Action & Sport, Bulb, Macro, Self-timer, Double exposure
Exposure control
Exposure mode
Time automatic
Exposure compensation
-0,7 EV/0,0 EV/+0,7 EV
Light metering
Automatic exposure control LV 5.0 – LV 15.5 (ISO 800)
ISO
Sensitivity ISO 800
Self-timer
2 Sec. / 10 Sec. waiting period
Flash
Built-in electronic flash<br>Auto, Forced on, Forced off, Forced on with red-eye reduction
Operating conditions
Temperature working range
5 – 40°C
Battery
Lithium-ion battery (supplied)
Voltage/capacity
3.7V, 740mAh, 2.6 Wh
Battery life (approx.)
100 pictures at 20°
Dimensions (W x H x D)
124 x 94 x 58 mm
Weight
(without battery and film pack) approx. 305 g
Scope of delivery
Camera, battery BP-DC17, charger BC-DC17 with adapter plug (varies from country to country), carrying strap, brief instructions