Since the Leica M (Typ 240) was introduced, there's been an ongoing debate regarding the merits of CCD vs. CMOS sensors. From a technological and marketing viewpoint, Leica needed to make the move from CCD to CMOS in order to offer live view and better low light performance. Live view has facilitated the easier use of ultra wide-angle lenses and opened up the possibility of using alternative glass like the wonderful Leica R lenses on an M body. And while no one can argue the additional functionality and superior high ISO capability afforded by CMOS on the M 240, there's been a steady and growing opinion that the color and tonality from the M9, which uses a CCD sensor, is more pleasing. I can appreciate that the resulting images from the two cameras do indeed look different, and everyone has personal tastes. I've shot thousands and thousands of images with the M9, as I have with the M 240 since then. Personally, I find both results appealing to my eye and never really made a direct comparison as they are different tools that I used at subsequent times through my photographic endeavors.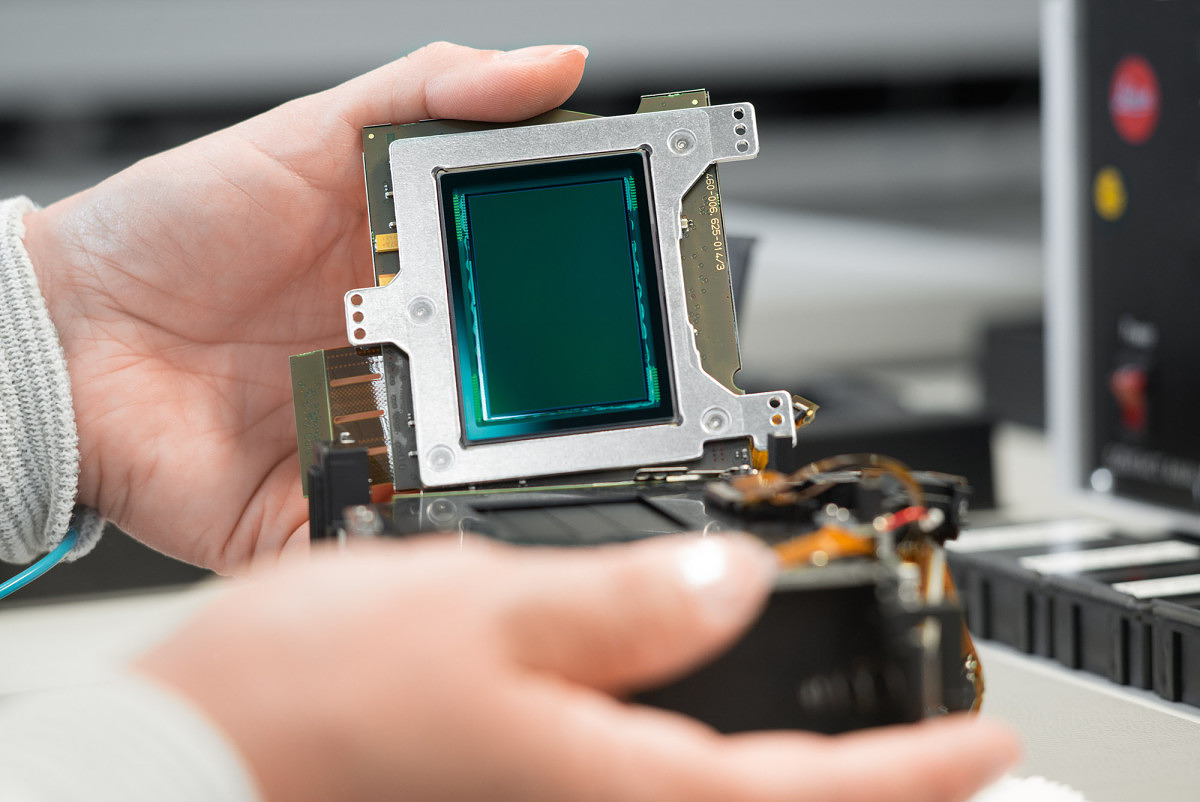 Recently, I read some comments online that I found somewhat puzzling. Statements were made to the effect that it was impossible to achieve the same color and tonality with the M 240, regardless of post processing. While I didn't know whether this was true or not, I've worked in digital imaging for 25 years and know that almost anything is possible in post. So, I decided to challenge myself and test the theory. I was heading out West for a family ski trip during my daughter's Winter break and would be spending a couple of days in San Francisco before flying back home to Miami. This would be a perfect opportunity to take the first step, so I packed up my M 240 and an M9, along with some of my favorite lenses: 24mm f/3.8 Elmar-M ASPH, 35mm f/1.4 Summilux-M ASPH FLE, 50mm f/2 APO-Summicron-M and 90mm f/2.8 Elmarit-M, then started thinking about how to go about testing. The goal would be to shoot roughly the same picture with each camera, using the same lens. So, if I took a shot with one camera with the 24mm mounted, I'd swap lenses and shoot the same lens with the same settings on the other camera. Truth be told, this was not the most fun way to shoot, but I was on a mission to get as many comparisons under various conditions as I could and stuck with the program.
When I returned home last week, I set about first just looking at the differences between the files once my import presets for each camera were applied. Then started the process of matching the files. I only used the global tools in Lightroom. No Photoshop. No adjustment brushes. Just slider adjustments. This proved to be most enlightening; I was able to pinpoint the changes necessary to achieve very similar results from the M 240 relatively quickly. To be clear, I didn't necessarily work the M 240 files to make them look the absolute best they could be. Rather, I took the challenge to match them to the finished M9 images to see if there was a definitive "CCD Look" that could or could not be replicated using a CMOS based camera. I also selected shooting scenarios that favored the M9, namely good directional, natural light, at lower ISO settings. This wasn't intended to be a competition between cameras, per se, but instead one to test the theory of inherent sensor color.
The next step is to now open this comparison up to the world at large and see if, despite my Lightroom processing, the "CCD Look" is still clearly identifiable when looking at these sets of images. So, I'm asking you, my intrepid readers, to take the challenge and see if you can correctly identify which images are from the M9. Don't vote for the one you think looks the best, just the one that you think is from the CCD sensor. Take a close look at each set of images. Click on them to enlarge (but do be aware that if you roll your mouse cursor over the images, we have a darkening rollover effect on our website – make sure your mouse is not over either image when viewing for comparison). Open two windows side-by-side. Do whatever you need to do. I've stripped away the metadata and changed the file names to protect the innocent, so no peeking. Once you vote on each set of images, you'll be able to see how others voted, but not image data. For that, I will publish a follow-up once we collect a statistically significant amount of votes, revealing the camera data and presenting my analysis. I know that there is a fairly large number of images (19 comparisons). Please do your best to select the M9 image from all the sets as this will help give us more accurate results.
Also, be sure to check out Part 2 of this article where I challenge you to select which camera took which image, without a direct comparison.
Now, let the voting begin!
Which image is from the M9?
Which image is from the M9?
Which image is from the M9?
Which image is from the M9?
Which image is from the M9?
Which image is from the M9?
Which image is from the M9?
Which image is from the M9?
Which image is from the M9?
Which image is from the M9?
Which image is from the M9?
Which image is from the M9?
Which image is from the M9?
Which image is from the M9?
Which image is from the M9?
Which image is from the M9?
Which image is from the M9?
Which image is from the M9?
Which image is from the M9?
Stay tuned for the follow-up article and the results. If you have any questions on my methodology or have any comments to share, please do so below and I'll do my best to answer them.
Update (2/25/15): Part 2 is now live. Please head on over and vote!
 Update (3/9/15): Part 3 is now online. Check out the answers and my analysis after you've voted.