Today, Leica has introduced a new addition to the M11 family. Apart from the more obvious "P-styling" cosmetic differences, the Leica M11-P offers a few key functional upgrades as well. Based on the incredible M11 digital rangefinder, the M11-P packs the same class-leading 60 megapixel BSI CMOS sensor with triple resolution technology and an incredible 15-stops of dynamic range, speedy Maestro III image processing chip along with all the associated technological goodies like sensor-based metering, stabilized live view, electronic shutter and enhanced wireless connectivity.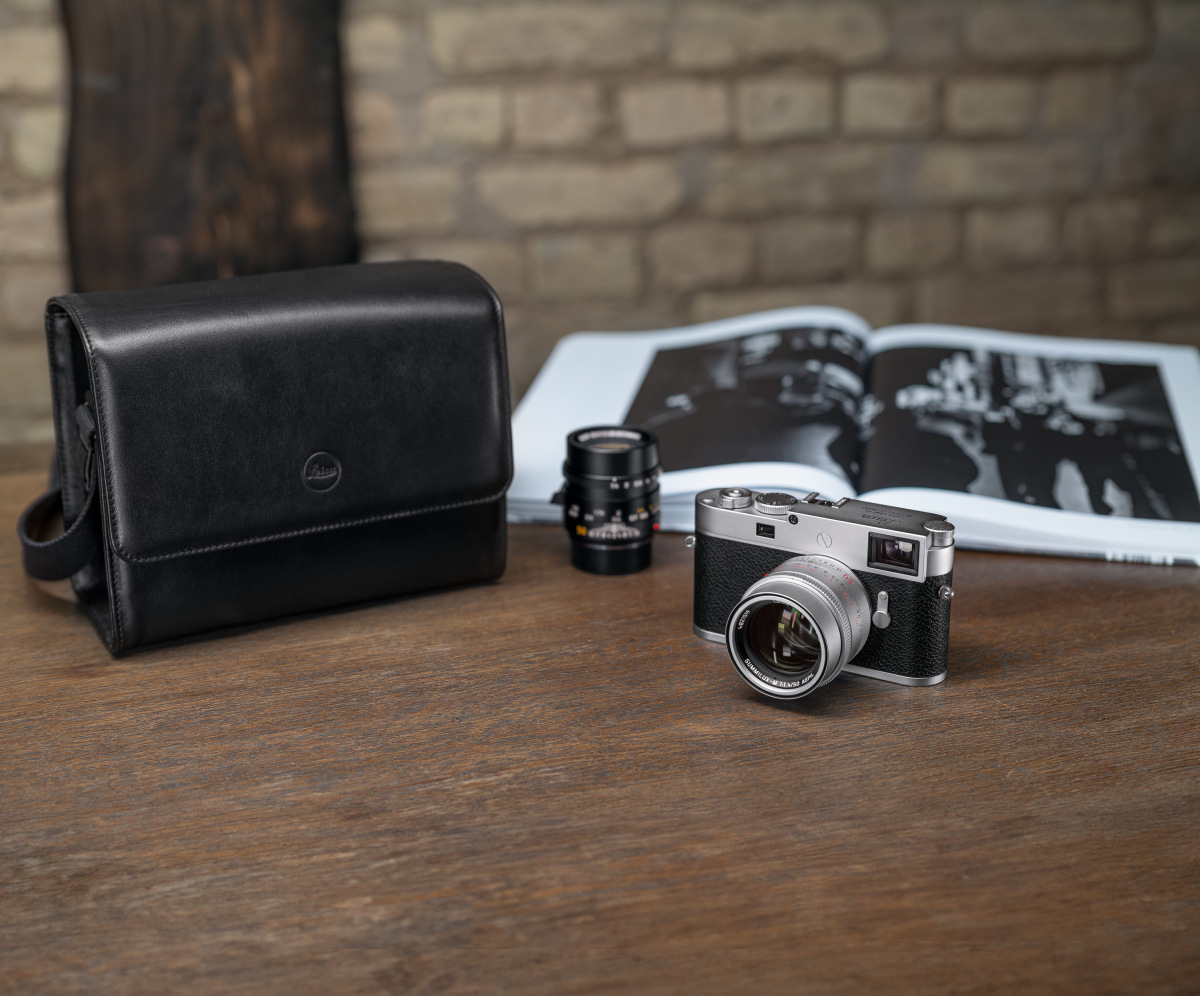 While image quality remains identical to the regular M11, the internal memory has been bumped from 64GB on the M11 to a full 256GB, and the camera now sports a scratch-resistant sapphire glass over the rear LCD and black-chrome-trimmed optical viewfinder – changes first introduced on the M11 Monochrom and welcome here. The M11-P is also the first camera, Leica or otherwise, to come with a built-in hardware encryption chip, enabling it to digitally sign images with content credentials.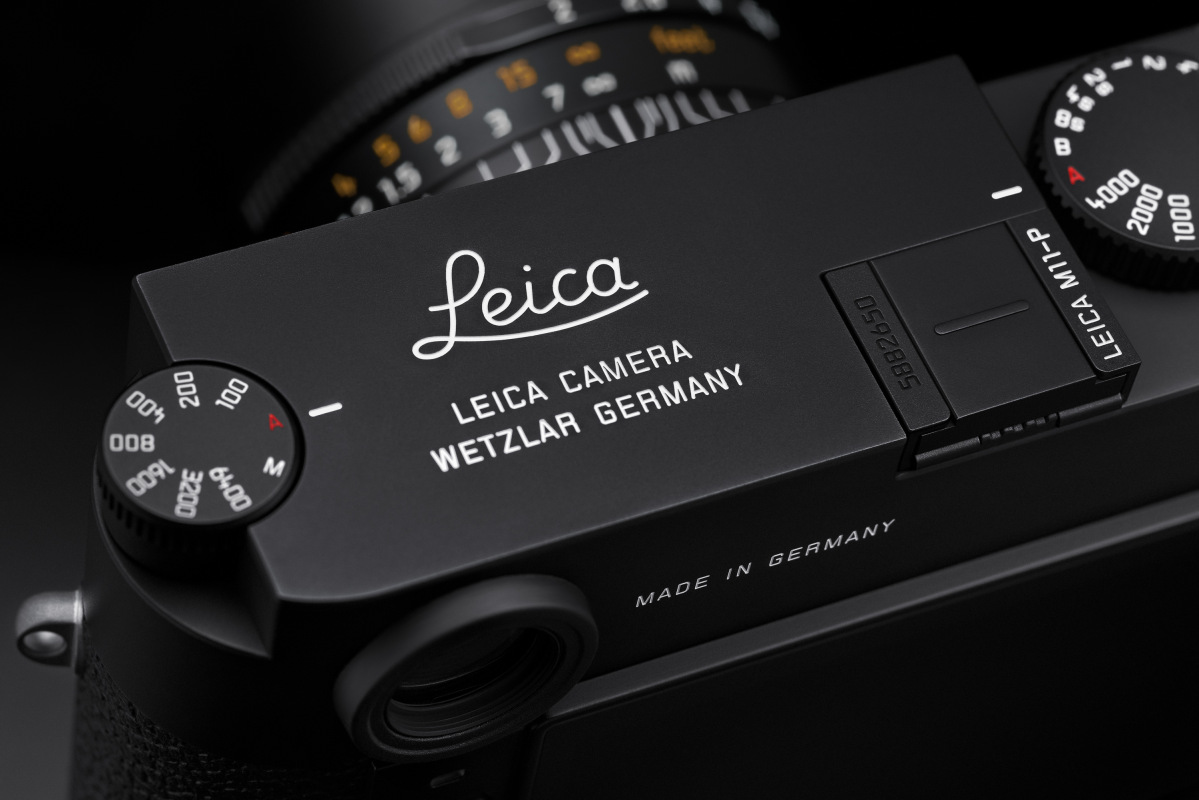 The M11-P, like the M11, is offered in both black and silver finishes. And same as the standard M11, the black variant has a top plate made from aluminum and will clock in 20% lighter than the heftier silver version, which features a brass top plate. As with other digital "P" versions before, traditional Leica script adorns the top of the camera and the red dot Leica logo on the front is replaced with a simple screw. Classic as always.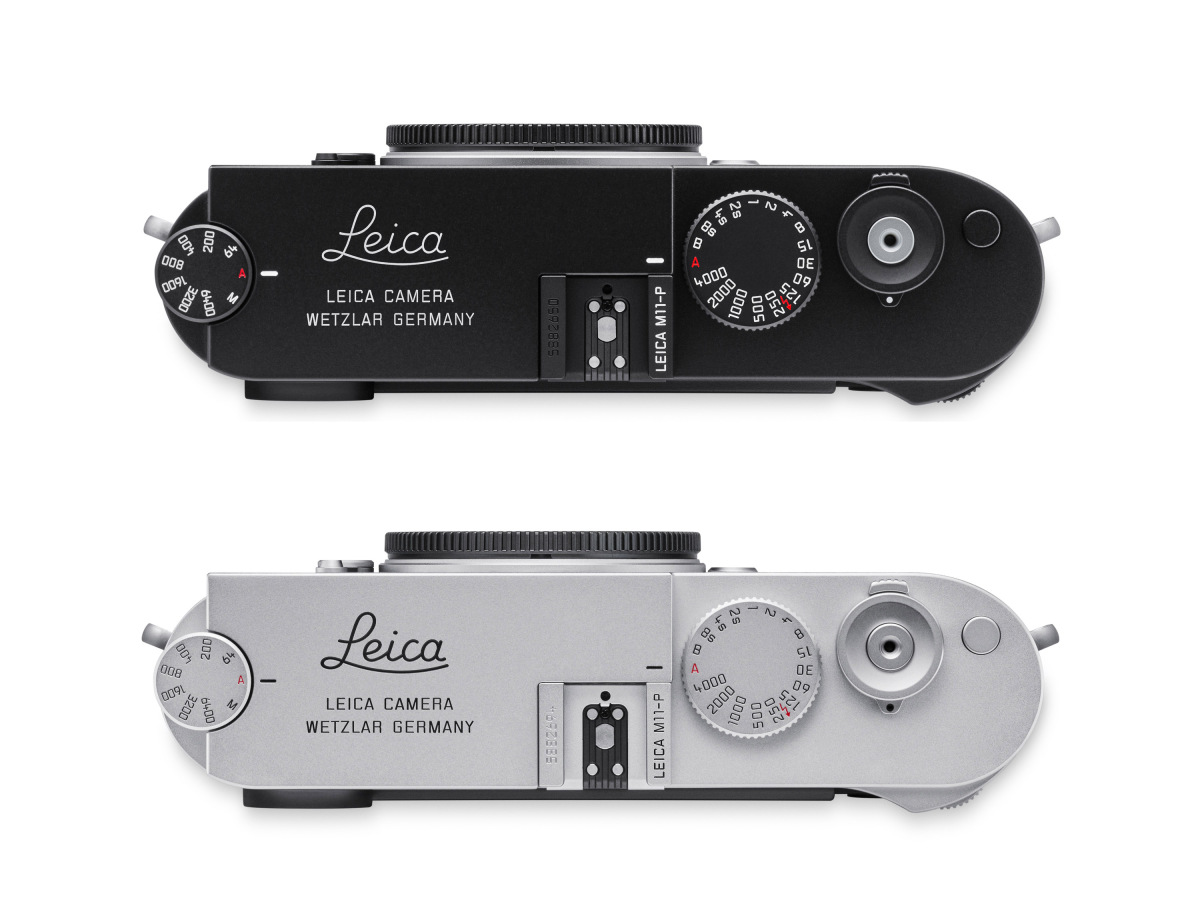 Content Credentials
The M11-P is the first camera to fully integrate Content Credentials through the Content Authenticity Initiative, spearheaded by Adobe. With a dedicated secure chipset inside the camera storing a trusted certificate, each image is digitally signed using a C2PA confirmed algorithm. The encrypted metadata guarantees content integrity and origin verification. These credentials can't be modified without re-signing since the image and digital signature are cryptographically sealed together, ensuring that image provenance is accurate and protected. Over 300 companies have joined the Content Authenticity Initiative (CAI), but Leica is the first camera manufacturer to implement this technology at the hardware level.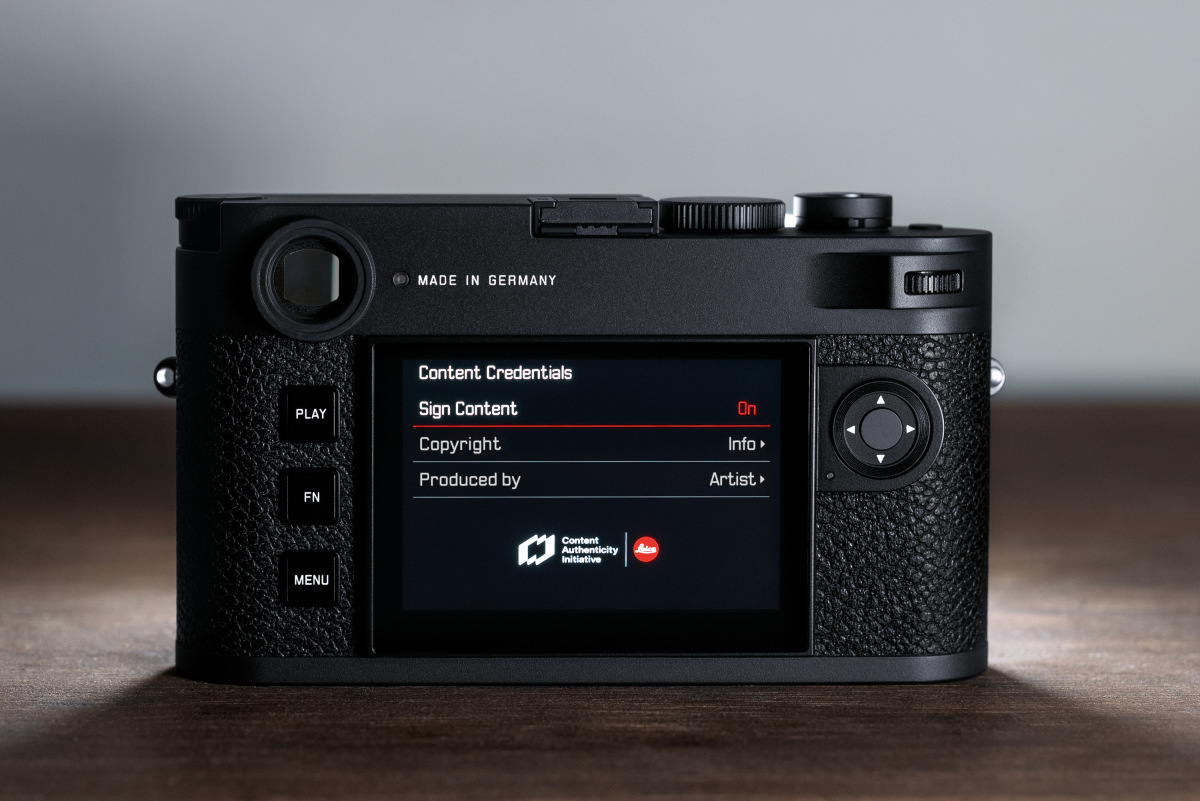 Pricing, Ordering and Availability
Initial deliveries of the Leica M11-P have already begun, priced at $9,195 for either Black or Silver Chrome finish. As with any major Leica launch, supply of this handmade-in-Germany camera will be limited early on. If you are interested in ordering the M11-P, you can do so at Leica Store Miami by clicking the button below, calling 305-921-4433 or sending an email to info@leicastoremiami.com. If you are thinking about trading in any other Leica equipment towards the purchase of the M11 or are interested in any of the new camera accessories, you can note it during the pre-order process.
Compared to M11 and M10-P
| | | | |
| --- | --- | --- | --- |
| | Leica M11-P | Leica M11 | Leica M10-P |
| Sensor | 60.3MP BSI CMOS | 60.3MP BSI CMOS | 24MP CMOS |
| Processor | Maestro III | Maestro III | Maestro II |
| ISO Range | 64 – 50,000 | 64 – 50,000 | 100 – 50,000 |
| Content Credentials | Yes, via hardware chip | No | No |
| Fastest Shutter Speed | 1/16,000th sec | 1/16,000th sec | 1/4,000th sec |
| Longest Shutter Speed | 60 minutes | 60 minutes | 125 seconds |
| Electronic Shutter | Yes | Yes | No |
| LCD Screen | 2.95″, 2.33 million dots | 2.95″, 2.33 million dots | 3″, 1.04 million dots |
| LCD Cover Glass | Sapphire Glass | Gorilla Glass | Gorilla Glass |
| Buffer | 3GB, 15 DNG at 60.3MP, 30 at 36MP, ∞ at 18MP | 3GB, 15 DNG at 60.3MP, 30 at 36MP, ∞ at 18MP | 2GB, 16 DNG at 424MP |
| Internal Storage | 256GB | 64GB | None |
| SD Card Speed | UHS-II | UHS-II | UHS-I |
| USB Charging & Tethering | Yes via USB-C | Yes via USB-C | None |
| Battery Capacity | 1,800 mAh | 1,800 mAh | 1,100 mAh |
| Weight (black finish) | 530 grams | 530 grams | 660 grams |
| Custom FN Buttons | 3 | 3 | None |
| Digital Zoom | Yes: 1.3x & 1.8x | Yes: 1.3x & 1.8x | None |
| Bluetooth | Yes, v4.2 | Yes, v4.2 | None |
| Electronic Live View Stabilization | Yes | Yes | No |
Tech Specs
Type no.
2416
Order No.
Black: 20211Silver: 20214
Camera type
Digital camera system with rangefinder
Lens mount
Leica M bayonet with additional sensor for 6-bit encoding
Sensor
BSI CMOS sensor, pixel pitch: 3.76 μm, 35 mm: 9528 x 6328 pixels (60.3 MP)
Sensor Filter
RGB color filter, UV/IR filter, no low-pass filter
Image resolution
The entire sensor surface will always be used irrespective of format and resolution. Digital Zoom 1.3x and 1.8x available (always based on L-DNG or L-JPG)
Processor
Leica Maestro series (Maestro III)
File formats
DNG (raw data, loss-free compression), DNG + JPG, JPG (DCF, Exif 2.30)
DNG
L-DNG 60.3 MP 9528 x 6328 pixels
M-DNG 36.5 MP 7416 x 4928 pixels
S-DNG 18.4 MP 5272 x 3498 pixels
JPG
L-JPG 60.1 MP 9504 x 6320 pixels
M-JPG 36.2 MP 7392 x 4896 pixels
S-JPG 18.2 MP 5248 x 3472 pixels
File Size
Depending on resolution and picture content
DNG
L-DNG approx. 70–120 MB
M-DNG approx. 40–70 MB
S-DNG approx. 20–40 MB
JPG
L-JPG approx. 15–30 MB
L-JPG approx. 15–30 MB
S-JPG approx. 5–9 MB
Color depth
DNG: 14 Bit, JPG: 8 Bit
Color space
sRGB in JPG
Buffer memory
3 GB
Pictures in Series
L-DNG: 15
M-DNG: 30
S-DNG: Unlimited
Storage Medium
UHS-II (recommended), UHS-I, SD/SDHC/SDXC memory card (SDXC cards up to 2 TB)
256GB Internal memory
Viewfinder
Large, bright-line rangefinder with automatic parallax compensation, suitable for -0.5 dpt; optional corrective lenses available: -3 to +3 dpt
Viewfinder Display
Four-digit digital display with items show on the top and bottom, Image field limiter: two lit frames: 35 mm + 135 mm, 28 mm + 90 mm, 50 mm + 75 mm (automatic switchover when lens is attached)
Parallax compensation
The horizontal and vertical difference between viewfinder and lens is compensated automatically in line with the relevant focus setting. Congruence of viewfinder and actual image. The size of the bright-line frame matches the distance:
– at 2 m: the exact sensor size of approx. 23.9 x 35.8 mm
– at infinity: (depending on focal length) approx. 7.3% (28 mm) to 18% (135 mm) – less than 2 m: less than sensor size
Viewfinder magnification
x0.73 (all lenses)
Large-base rangefinder
Split or superimposed image rangefinder shown as a bright field at the center of the viewfinder image
Focus range
70 cm to ∞
Focus mode
Manual (focus assist functions Magnification and Focus Peaking available)
LCD panel
2.95" (Active Matrix TFT), sapphire glass, 2,332,800 dots, format 3:2, touch control available
Shutter type
Electronically controlled focal plane shutter and electronic shutter function
Shutter speeds
Mech. shutter: 60 min to 1⁄4000 s
Electro. shutter function: 60 s to 1⁄16000 s
Flash Synch: up to 1⁄180 s
Optional noise reduction via additional "black picture" (can be disabled)
Shutter button
Two-stage (1st stage: activation of the camera electronics including exposure metering and metering memory lock, 2nd stage: taking the picture)
Self-timer
Delay time: 2 s or 12 s
Drive Mode
Single, Continuous – Low Speed (3 fps), Continuous – High Speed (4.5 fps), Interval Shooting, Exposure Bracketing
Exposure metering
TTL (exposure metering through the lens)
Metering principle
Exposure metering is done by the image sensor for all exposure metering methods (in Live View mode and in rangefinder mode)
Exposure metering
Spot, Center-Weighted, Highlight-Weighted, Multi-Field
Exposure modes
Aperture priority mode (A): Automatic shutter speed control with manual aperture preselection, Manual (M): manual setting for shutter speed and aperture
Exposure compensation
±3 EV in 1⁄3 EV increments
Automatic bracketing
3 or 5 shots, graduations between shoots up to 3 EV, in 1⁄3 EV increments, additional optional exposure compensation: up to ±3 EV
ISO sensitivity range
Auto ISO: ISO 64 (native) to ISO 50,000, also available in flash mode
Manual: ISO 64 to ISO 50,000
White balance
Automatic (Auto), Default (Daylight – 5200 K, Cloudy – 6100 K, Shadow – 6600 K, Tungsten – 2950 K, HMI – 5700 K, Fluorescent (warm)
– 3650 K, Fluorescent (cool) – 5800 K, Flash – 6600 K), manual metering (Gray card), manual color temperature setting
(Color Temperature, 2000 K to 11,500 K)
Flash sync time
1⁄180s, slower shutter speeds available, automatic switchover to TTL linear flash mode with HSS-compatible Leica system flash units if sync time is undercut
Flash exposure metering
Using center-weighted TTL pre-flash metering with Leica flash units (SF 26, SF 40, SF 58, SF 60, SF 64) or with system-compatible flash units, remote controlled flash SF C1
Flash exposure compensation
SF 40: ±2 EV in 1⁄2 EV increments, SF 60: ±2 EV in 1⁄3 EV increments, Other: ±3 EV in 1⁄3 EV increments
Displays in flash mode (in the viewfinder only)
Flash icon: Connection of an external flash unit
Interfaces
ISO accessory shoe with additional control contacts for Leica flash units and Leica Visoflex 2 viewfinder (optional accessory)
USB 3.1 Gen1 Typ-C (5 Gbs)
WLAN
The Leica FOTOS app is required to use the WLAN function. The Leica app is available from the Apple App StoreTM or the Google Play StoreTM. 2.4 GHz/5 GHz* dual band IEEE802.11 a/b/g/n/ac Wave2 WLAN (standard WLAN protocol), encryption method: WLAN-compatible WPATM/WPA2TM, access method: infrastructure mode
Bluetooth
Bluetooth v4.2 BR/EDR/LE, BR/DR-channel 1-79, LE-channel 0-39 (2402–2480 MHz)
GPS
Geotagging via Leica FOTOS app using Bluetooth
Menu languages
English, German, French, Italian, Spanish, Russian, Japanese, Simplified Chinese, Traditional Chinese, Korean, Portuguese
Rechargeable battery (Leica BP-SCL7)
Li-Ion (Lithium-Polymer) rechargeable battery, rated voltage: 7.4 V / capacity: 1800 mAh, Charging voltage/current: DC 1000 mAh, 7.4 V, operating conditions: +10°C to +35°C (charging) / +0°C to +40°C (discharged)
Battery Life
Approx. 700 shots (in accordance with CIPA Standard) up to approx. 1,700 shots (Leica adapted shooting cycle – rangefinder use only)
Charger (Leica BC-SCL7)
Input: USB-C DC 5 V, 2 A, output: DC 8.4 V, 1 A, operating conditions: +10°C to +35°C
Power pack (Leica ACA-SCL7)
Input: AC 110 V – 240 V ~ 50/60 Hz, 0.3 A, output: DC 5 V, 2 A, operating conditions: +10°C to +35°C
USB Power supply
When in standby mode or Off: USB charging function, When On: USB power supply and intermittent charging
Material
Full-metal housing made of magnesium and aluminum, leatherette cover
Operating temperature
+0 to +40°C
Tripod thread
A 1⁄4 DIN 4503 (1⁄4") with stainless steel in the base
Dimensions
139 x 38.5 x 80mm
Weight
Black: approx. 530 g/455 g (with/without battery)
Silver: approx. 640 g/565 g (with/without battery)
Press Release
The world's first camera to create a seamless chain of authenticity from capturing to publication with Content Credentials
Teaneck, October 26th, 2023. Since its debut in 1954, the Leica M has committed to the art of the essentials, framing moments without distraction, genuine to the photographer's perspective. Esteemed by photojournalists bearing witness to the stories of our world, the Leica M transcends conventional photography, delivering the most authentic and unobtrusive experience in the art of capturing time.
In today's digital age where content sparks ideas and informs decisions, transparency to the integrity of an image yields informed perspectives. Leica Camera, with its unwavering pioneering spirit and commitment to authenticity in art of making a photograph, unveils the Leica M11-P, the first commercially available camera in the world to embody Content Credentials.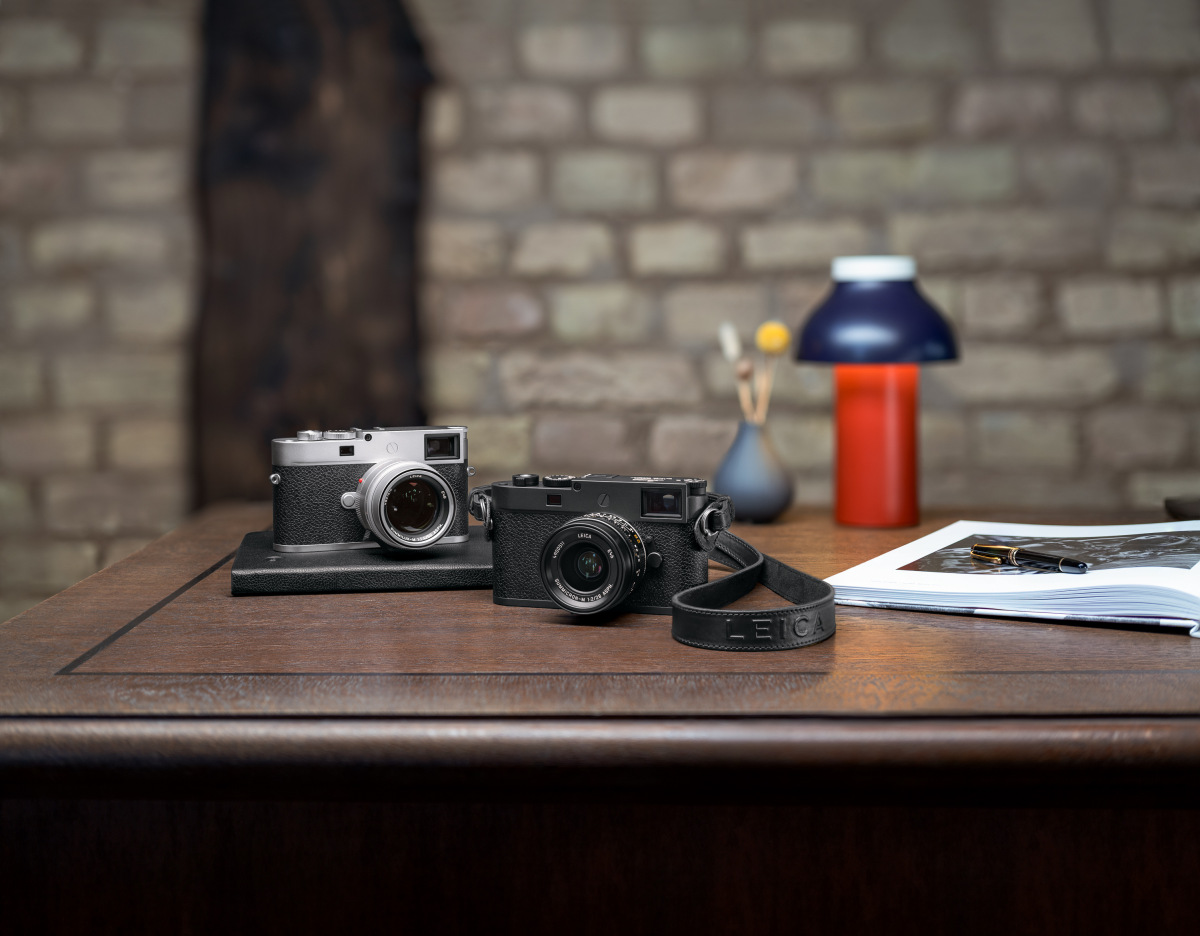 It is the world's first camera to store metadata by attaching Content Credentials at the point of capture to protect the authenticity of digital images. Content Credentials are the digital nutrition label and most widely adopted industry standard for content of all kinds, and the foundation for increased trust and transparency online. With the M11-P championing for content transparency, Leica underscores its focus on the essentials and the photographers who choose to see and capture moments in the most authentic way possible.
The Leica M11-P pioneers the use of secure metadata in compliance with the Content Authenticity Initiative (CAI) open-source standard. This feature provides an additional layer of transparency when designing and modifying an image. It allows information such as names, dates, changes made and tools used to be securely attached, creating awareness of the file's origin. With Content Credentials, each Leica M11-P image captured receives a digital signature backed by a CAI-compliant certificate. The authenticity of images can be easily verified at any time using a freely available, open- source CAI tool or by visiting https://contentcredentials.org/verify.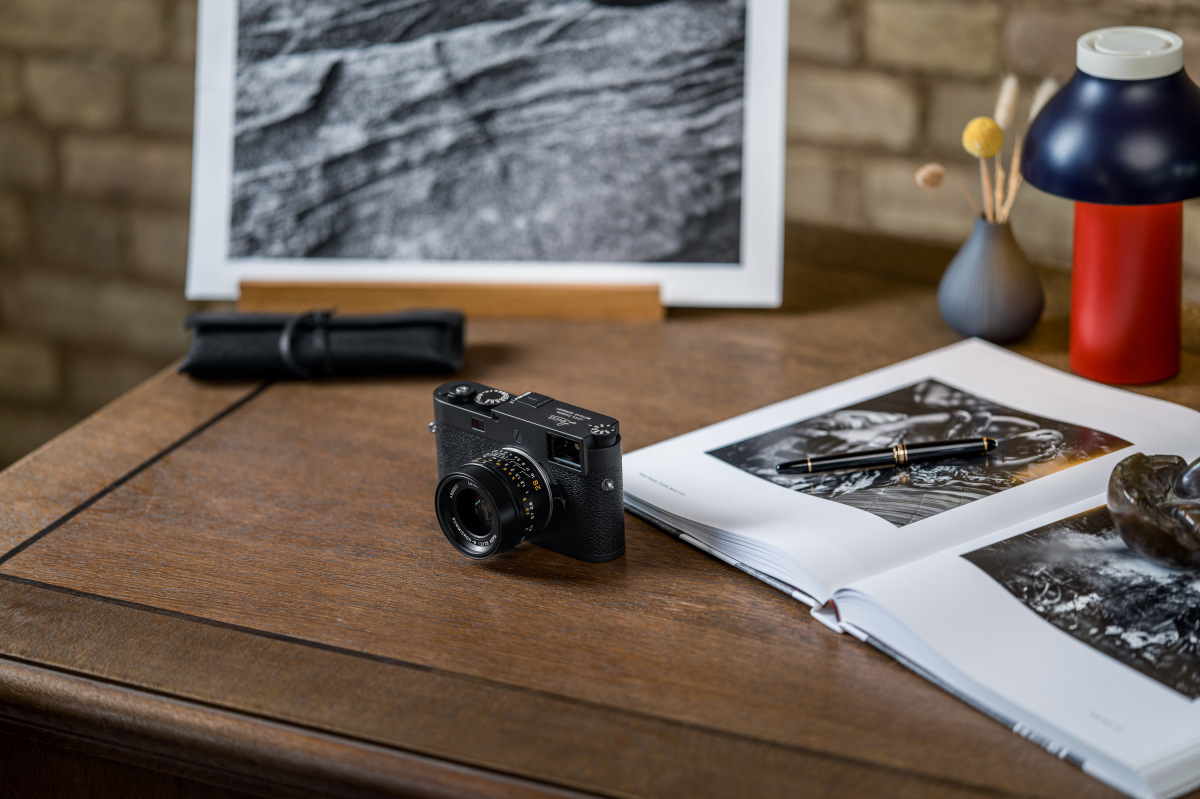 Leica ́s Content Credentials technology ensures the picture's authenticity by means of special hardware in the camera. It includes a special chipset for storing digital certificates of the German Federal Printing Office. The state-of-the-art integration guarantees complete verifiability of a picture's origin. Thus, Leica is setting a new standard for the protection of digital content in cooperation with Adobe and the global community of nearly 2,000 members, including media and tech companies, NGOs, academics, and more to promote adoption and implementation of Content Credentials.
Dr. Andreas Kaufmann, Chairman of the Supervisory Board of Leica Camera AG: "Leica cameras have always stood witness to iconic moments in world history. However, determining the authenticity of visual content has become increasingly difficult and important in the age of digital photography. Now with the ability to provide this proof, we are once again strengthening trust in digital content and re-establishing Leica cameras as authoritative tools in the documentation of world events."
Santiago Lyon, Head of Advocacy & Education, Content Authenticity Initiative, Adobe: "We're thrilled to see Leica pioneering the integration of Content Credentials into their flagship M11-P cameras. This is a significant milestone for the Content Authenticity Initiative (CAI) and the future of photojournalism: It will usher in a powerful new way for photojournalists and creatives to assert their digital rights, combat misinformation and bring authenticity to their work and consumers, while promoting widespread adoption of Content Credentials."
When the "Leica Content Credentials" function is activated in the camera menu, the Content Credential logo is visible in the display and every image taken by the Leica M11-P is reliably signed using a special algorithm. The image thus receives an unalterable and verifiable proof of camera model, manufacturer, and image attributes. The authenticity of these certificates can be verified and examined by means of free CAI open-source tools at any time. They prove whether an image is available in the original or in an edited version and in the latter case, they provide insight into the history of the content changes. So photographers can demonstrate the authenticity of their pictures from the moment they are taken to the time they are published.
Further distinguishing features of the Leica M11 perfect the traditional M understatement and expand the range of applications of the Leica M11-P even further. The deliberate omission of the red Leica dot on the camera front, for example, allows for even more discreet photographing. Instead, a subtle Leica lettering is engraved on the top plate. This plate and the bottom cover are milled from aluminum in the matte black Leica M11-P and from brass blocks in the silver chrome camera version. Merged with the all-metal body made of a highly solid magnesium alloy, the interior of the camera is carefully protected. The LCD monitor made of sapphire crystal glass with anti-reflection protective coating enables an optimal evaluation of the pictures in all lighting conditions.
The Leica M11-P, with its 60 MP BSI CMOS sensor and Triple Resolution Technology as well as the high-performance Maestro-III processor, combines state-of-the-art camera technology with a maximum of flexibility. Finally, the large internal memory with 256 GB makes the camera a reliable and functional precision tool "Made in Germany" that is always ready for use. There are also two new black leather accessories for the M- System: The M-System case as well as the carrying strap once again emphasize the clean lines in the design of the new Leica M11-P.
A black and a silver version of the Leica M11-P will be available globally at all Leica Stores, the Leica Online Store and Leica authorized dealers starting now. The US retail price will be $9,195.
About Content Credentials & Content Authenticity Initiative
Adobe co-founded the Content Authenticity Initiative (CAI) in 2019 to help combat the threat of misinformation and ensure proper attribution for creators. Today the CAI is a coalition of nearly 2,000 members, including AFP, the Associated Press, the BBC, Getty Images, Leica Camera, Microsoft, Reuters, The Wall Street Journal and more, all working together to add a verifiable layer of transparency and trust to content online – via secure metadata called Content Credentials. Between the tremendous momentum in attracting new members and the growing adoption of Content Credentials by leaders spanning multiple industries, the CAI is ensuring that technological innovations are built on ethical foundations.