The X1 had been a pretty revolutionary idea when Leica released it alongside the M9 on 9/9/9 three years ago. Forgoing the smaller micro 4/3 sensor format, Leica went larger, opting for an SLR-sized APS-C 12MP CMOS sensor. The decision resulted in excellent image quality, even at high ISO. In fact, the X1's imaging performance rivaled that of much larger DSLR cameras, yet it was smaller than many 4/3 cameras. This seemed to be the overriding theme for Leica in 2009: put the largest image sensors in the smallest camera bodies. The M9 was (and still is) the smallest full frame 35mm camera, the S2 was (and still is) the smallest medium format DSLR, and the X1 was the smallest APS sized camera.
In the past, Leica had partnered with Japanese camera makers for compact digital cameras. The first collaboration was with Fuji for the original Digilux, a 1.3 megapixel camera introduced in 1998, then again for the Digilux Zoom and finally, the Digilux 4.3 in 2000. Starting in 2002, with the launch of the Digilux 1, Leica has been working closely with Panasonic on digital compact cameras. And while the fruit of this partnership has yielded some really good cameras like the D-Lux and V-Lux lines, many wanted a compact camera that felt more like a sized-down M camera, with simple controls and the best available image quality – a "pure" Leica. So, around 2008, Leica endeavored to do just that.
While the primary goals were achieved, the X1 was still Leica's first attempt at designing an in-house compact camera without the help of any partners. This manifested itself as a few shortcomings like slow and noisy autofocus, sluggish responsiveness and poor battery life. Firmware 2.0 helped a bit, but the X1 didn't quite live up to what users wanted or hoped it could be. That being said, many have looked past these weaknesses and have loved the X1 for what it offers – excellent image quality, with autofocus, in a very compact package.
With the X2, Leica has addressed these concerns while also increasing usable ISO and upping the resolution from 12 to 16 megapixels. Now with much faster autofocus, longer battery life, no lag in shooting and even better image quality in a slightly more solid package, the X2 really hits all the right notes.
An X2 for the weekend in Berlin
At the May 10 Das Wesentliche event in Berlin, X2 product manager Maike Harberts was kind enough to loan me a beautiful silver chrome X2 to use over the weekend before I headed to Solms.
We chatted a bit about the camera and her involvement in its development. Maike took over the X System as product manager last May. Previously, all compact cameras fell under a single product manager, but seeing the huge potential of the X2, Leica saw fit to dedicate a product manager just to the X System. For those that have read my S2 coverage over the years, you'll recognize Maike as one of the primary designers of Leica's flagship camera system. She oversaw much of the S2's concept and design as the product manager until handing over the reins to current product manager Stephan Schulz.
She confirmed that the X1, with its larger sensor, 35mm equivalent lens and compact size, was indeed a big success for Leica. With the X2, the design team wanted to give the camera necessary updates (like the ones I mentioned above), but keep the essence the same. Only items that X1 customers "weren't too excited about" such as AF speed and feel of the top controls dials, or ones that Leica thought could bring more usability to the camera like EVF capability, were ultimately designed into the finished X2.
X2 and X1 compared
Side-by-side, both X cameras appear very much alike. Look a little closer and the differences, in many cases minor, make a big difference. As they say, it's the little touches.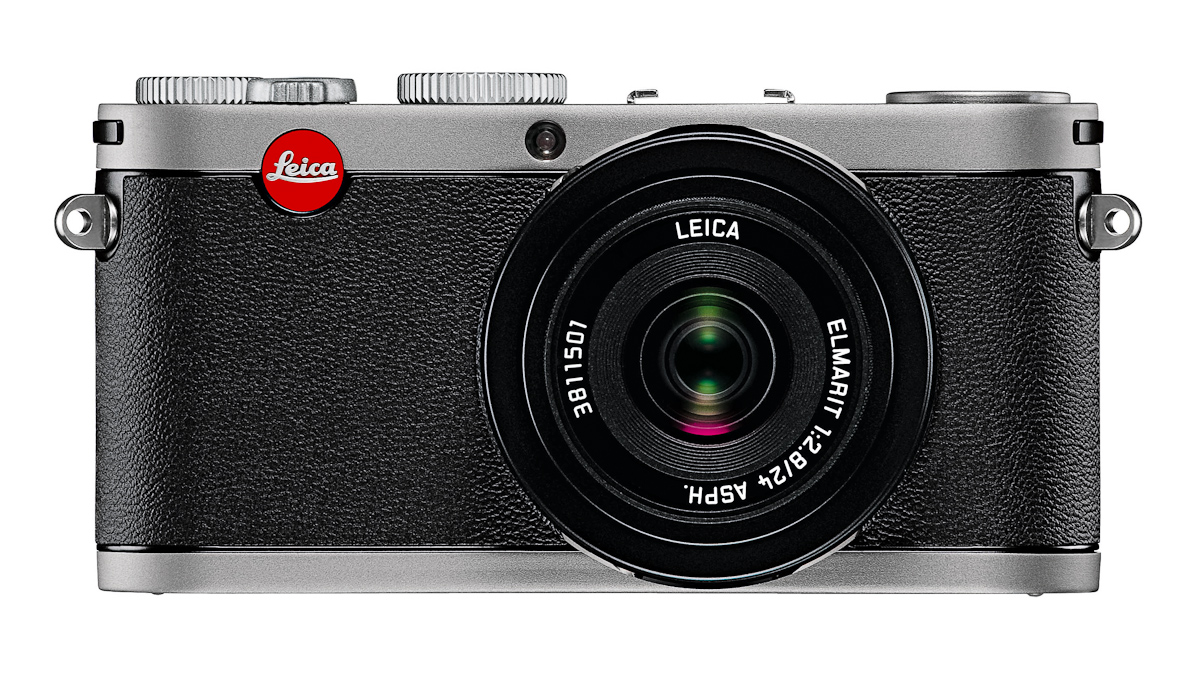 Starting with the most obvious, there is no more steel gray color available. The X2 comes in two finishes, black and silver. Personally, I loved the silver as soon as I saw it. Very elegant, classy and timeless package. The black is also great looking – a little more subtle than the silver.
The black finish is almost the same as its predecessor, but both the black and the silver feature new leatherette coverings and each one is unique. The silver model has a cool diamond pattern that is really attractive while the black bears a similarity to the lightly textured covering of an M7.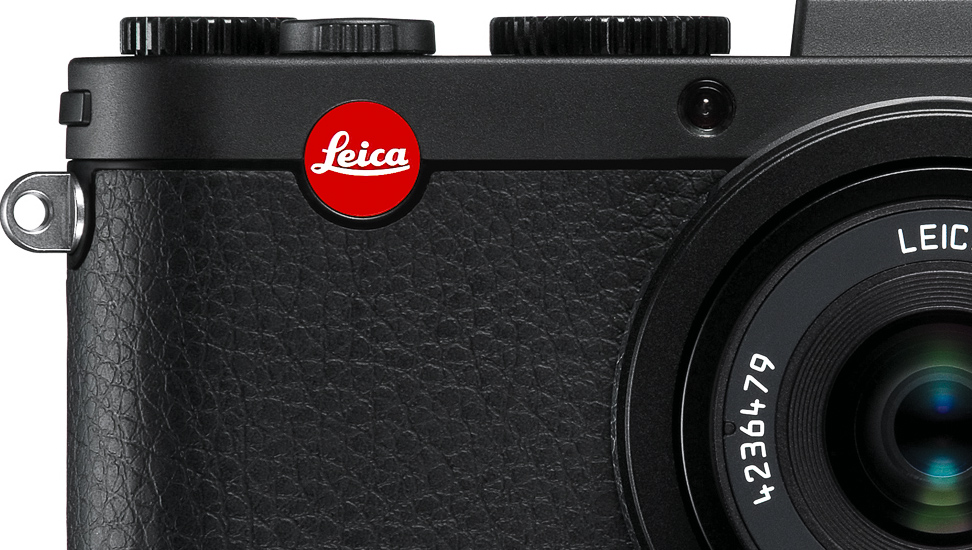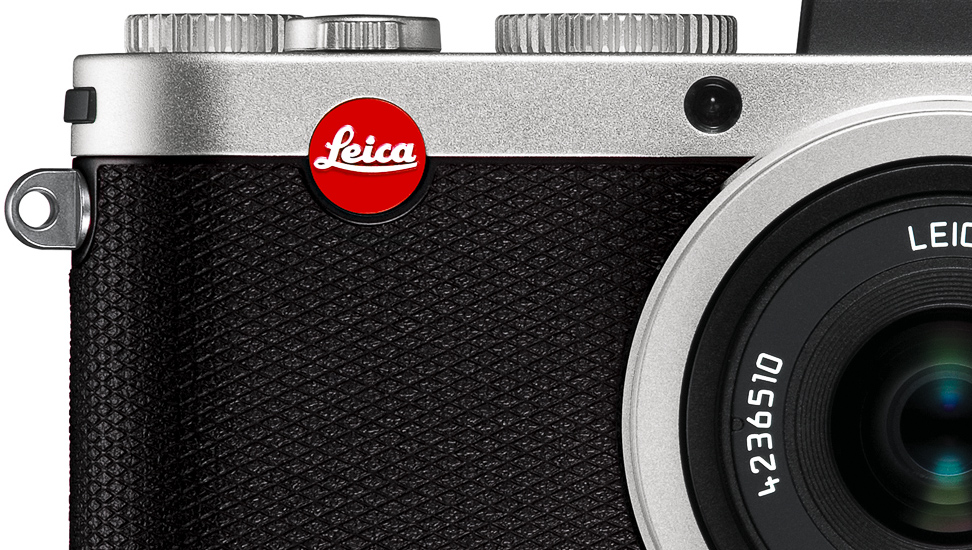 A common complaint of the X1 was that the control dials for aperture and shutter speed on top of the camera were too easy to move, with a very loose feel. I certainly found myself moving them accidentally and shooting at f/16 or 4 seconds when that was clearly not my intention. The X2 dials are tight and offer positive clicks when changing settings. They just feel better in every way and I didn't have any settings mishaps during my test.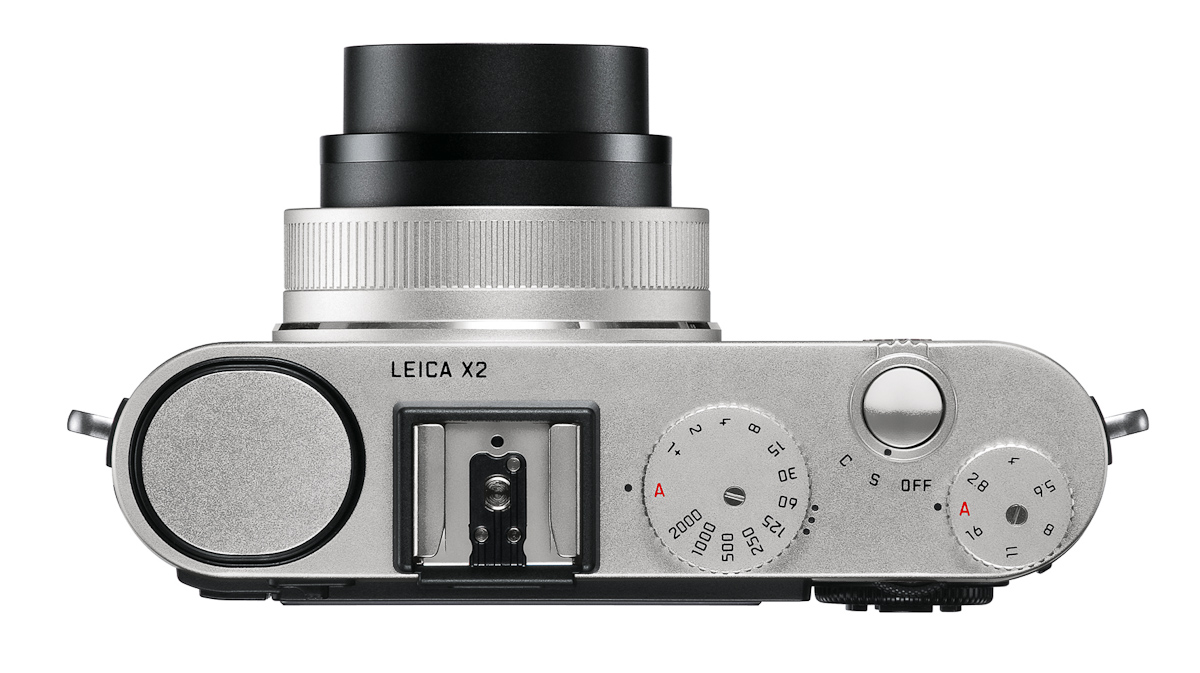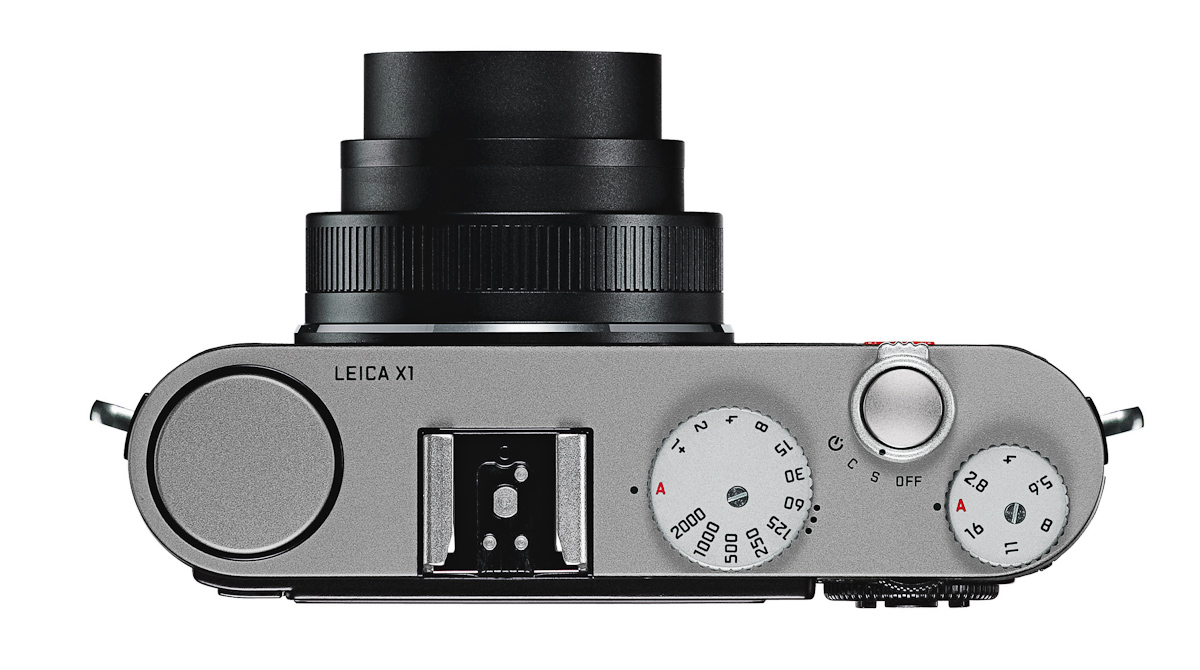 The pop-up flash has been redesigned to prevent the all-too-frequent accidental deployment on the X1. Instead of the push-down, pop-up design on the X1 (which seemed so cool when I first saw it), the X2 has a small switch release on the back side, above the LCD.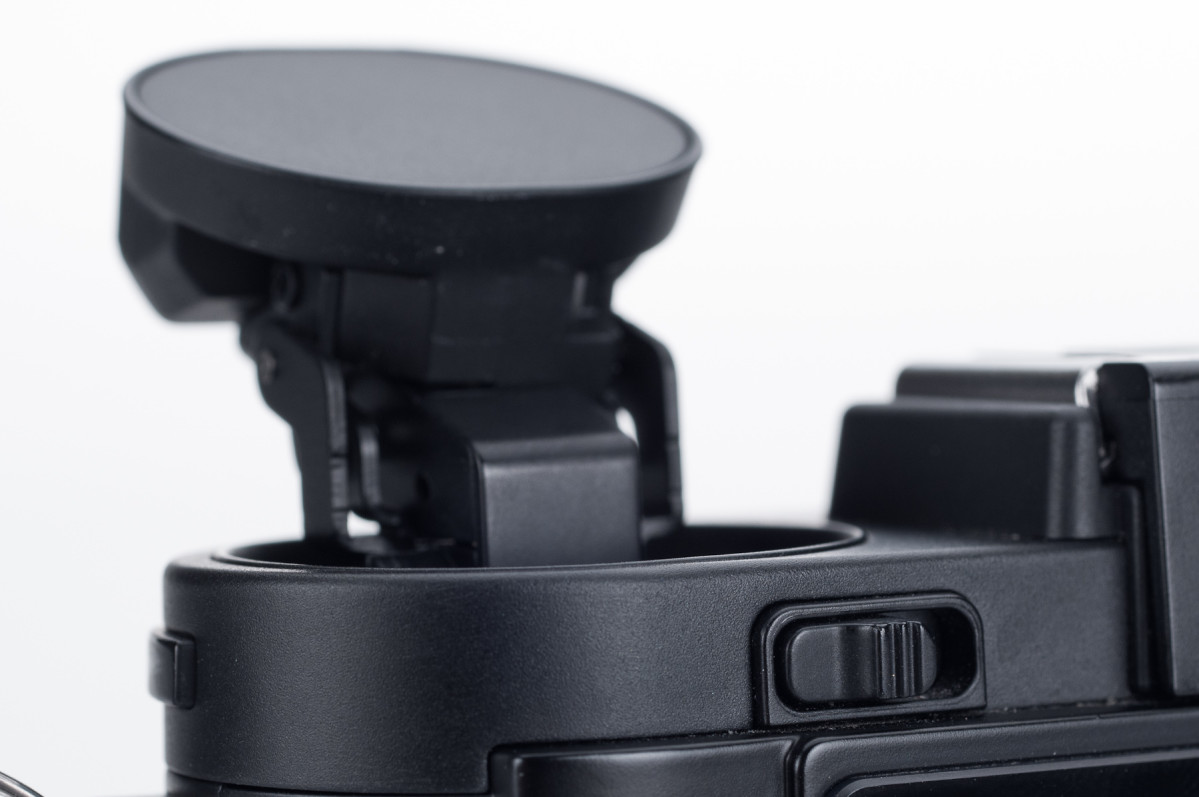 And, rather than popping straight up, the new flash pops up and out over the front edge of the camera. This is to avoid the shadow cast by the lens barrel, another issue of the X1's flash design. In practice, the flash worked great, and even in a pitch black room, I never got red eye. Seems the added elevation and forward angle have offered a dramatic improvement. When I asked Maike if there was any concern over the new seemingly fragile truss-like design, she promptly grabbed the camera away from me by the extended flash and proceeded to shake it vigorously, saying, "It's very strong!" Okay, never mind that concern.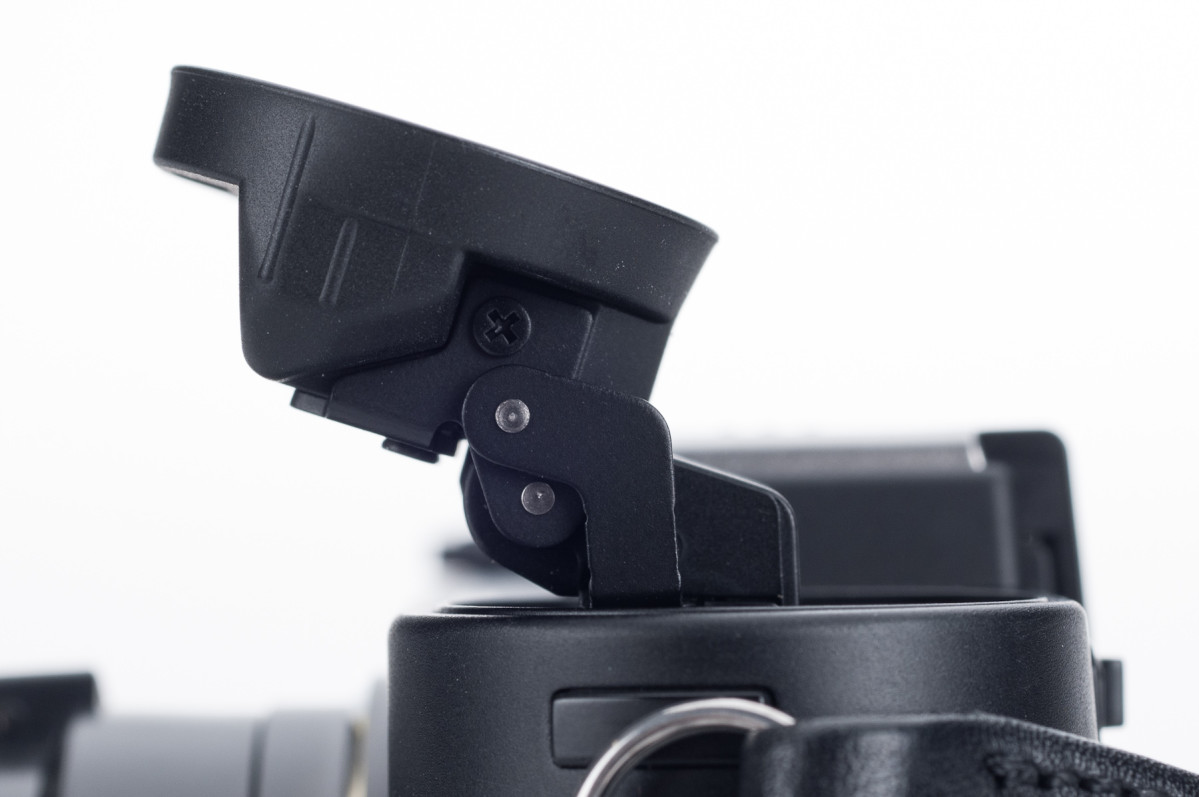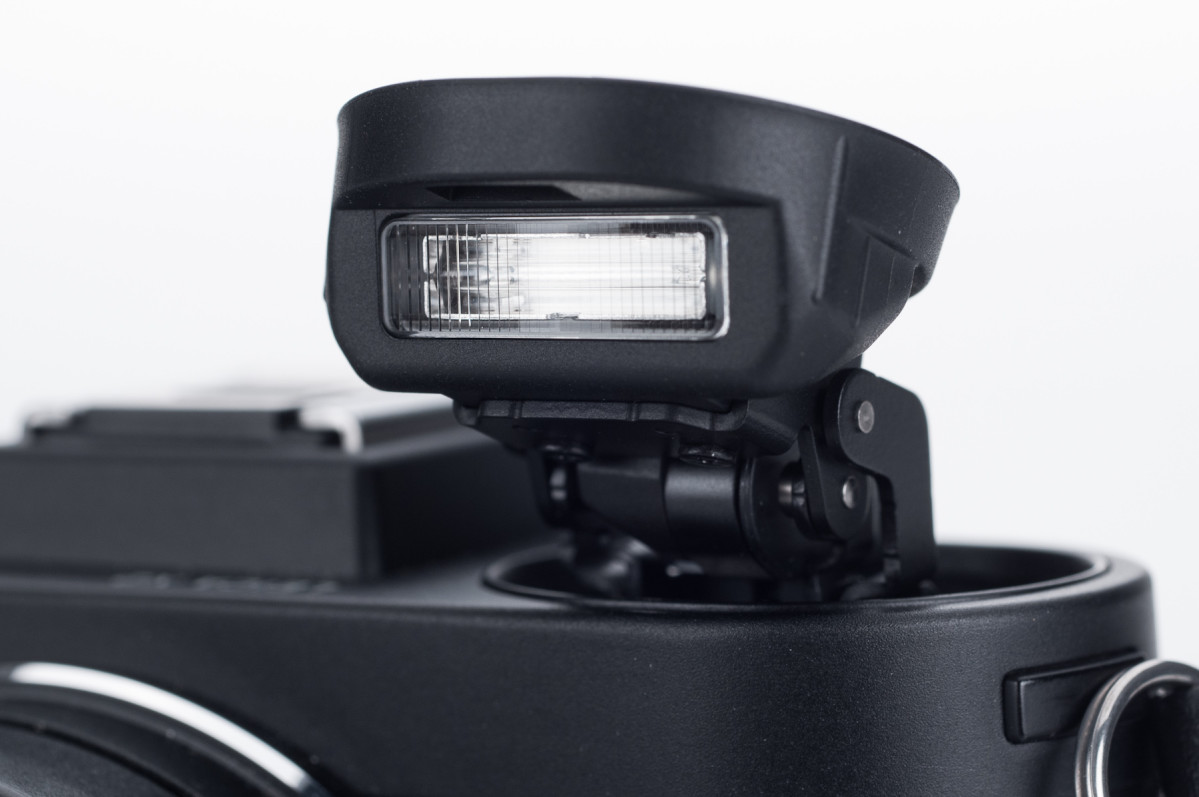 On the same note, I immediately noticed that the X2 had a bit more heft than the X1. Maike confirmed that it weighs 60g (2oz) more. That certainly doesn't sound like a lot, but the X2 just feels much more solid and put together. I always felt that the X1 was a bit too light. When I first saw the prototype of the X1 during my summer trip in 2009, one of my comments was that Leica needed to make it heavier, and three years later….they have. The new sensor, new sensor board and other internal electronics brought some extra (and appreciated) heft.
The X2 now supports a high resolution EVF (electronic viewfinder) with 1.4 million pixels. Just slide the new Leica EVF-2 into the hot shoe, press the EVF/LCD button right below the eye cup and you're good to go.
The eye cup itself is nice and large, and posed no visibility issues while wearing my glasses. The EVF also swivels 90 degrees up so you can shoot at waist level, or get very low down without having to lie on the ground. Apart from its relatively large size, I really like the EVF. I found the display sharper than the built-in LCD on the X2. Reviewing images on the EVF was also useful outdoors in full su0n. If you are an optical purist, you can still use the 36mm brightline finder.
Moving on to some of the changes under the hood, the AF is certainly quicker. While still using the same contrast-detect AF system as the X1, the new sensor and upgraded processing speed accomplishes this task noticeably faster. This was a major design goal for the X2 and it shows. One way to see the effect of this is to just take a look at the live view on the rear LCD. The refresh rate is noticeably better than the X1. No more scrolling horizontal bars under fluorescent lighting or hesitation on the preview image when moving the camera too fast. The display is now silky smooth regardless how quickly you move it.
Not only does the new image processing pipeline allow for better AF and viewing performance, but battery life has been greatly improved as a result as well. The sensor and processing circuitry have far lower power consumption. Using the same battery as the X1, the X2 is able to go all day, where the X1 really couldn't.
Out and about with the Leica X2
Over the following three days, I tried to shoot as much variety as I could muster. I never went through an entire battery in a day, which was a concern I always had when out with the X1. I also wasn't cursing the autofocus. Nor was I wishing I had a different camera with me. Actually, I quite liked the ease and portability of walking around with such a lightweight and portable camera. Ordinarily, I'd be traipsing around town with my heavyweight kit, the Leica S2 and two or three lenses, or my lightweight system, an M9 with three or four lenses. At first, I felt somewhat naked without a camera bag, but this feeling was soon replaced by that of the freedom of being unencumbered. It really was quite liberating to just go out and shoot.
One of my thoughts on testing the X2 was to see how it could be used in different kind of shooting roles. What I mean is that given the relatively low (for Leica) cost of entry, small size and ease of use, the X2 should appeal to a much larger audience than a full S or M system. Some might pick up an X2 as a vacation point and shoot, while others might use it as a discreet street photography camera, and even others still, will use it as a semi-professional tool when they left their main photo rig at home. I tried to put myself in different shoes at different times when I was out shooting with the X2.
As a vacation snapshot camera
The X2 made for an easy and hassle-free vacation point and shoot. Walking around Museum Island in Berlin, I was able to capture the sights with good auto exposures, accurate autofocus and excellent auto white balance.
When I needed fill flash, I flicked the switch and was pleased with the results without even having to tweak flash EV settings. The battery easily lasted all day.
For anyone looking for high quality images while traveling, without a lot of menu surfing or fiddling with buttons and options, the X2 would certainly fit the bill. And, while I didn't hand off the X2 to a passerby on the street for a family snap, I'm sure even non-photographers could easily manage to get an in-focus, properly exposed image. Composition…. well, that's not the camera's fault.
As a street photography and reportage camera
Street photography is admittedly not my forte, but knowing that many will endeavor to use the X2 for this purpose; I went forth and gave it a shot. My foray into street shooting came in few bursts. The first was when the weather turned foul and a cold rain started falling.
Everyone was rushing around, seeking the cover of awnings and clutching their umbrellas. I find wet streets to be a much more visually interesting than dry ones, and with people's attention on staying dry, I didn't feel quite as bashful in clicking off pictures of strangers.
The next day, I took a tour around the city with the "American contingent." Christian Erhardt, a good friend and former VP of Marketing of Leica Camera USA, moved back to Germany in April to work in his family's camera store business Foto Erhardt. Christian was nice enough to come to Berlin as a final duty to Leica. He, along with his girlfriend Christina, took a few journalists and dealers from the US on a tour of Berlin. We learned about the Berlin Wall, Checkpoint Charlie, various museums in Berlin, the Reichstag and other sights.
Members of the group included old friends Michael Reichmann and Sean Reid, along with new ones Dan Havlik from PDN and Stan Horaczek from Popular Photography. This was a great opportunity, not only to learn about Berlin, but also to photograph in a pack. If you've never gone out shooting with fellow photographers, do so. It's a lot of fun on many different levels. Besides the interesting conversations, there is a certain comfort level that arises from traveling with a group of photographers. So, next time you get the chance, enroll in a Leica Akademie workshop, attend an LHSA meeting, or just get a few buddies together for an afternoon to go out shooting.
Berlin really is quite an interesting city with tons going on all around you. On our way to the Brandenburger Tor, we encountered not one, but two separate demonstrations. The first one was just a couple blocks from our hotel, an Occupy Movement march down Friedrichstrasse.
Unfortunately, I didn't jump into the mob the way Sean did (brave man!), but I did get a kick out of seeing him do it. If you have a subscription to Reid Reviews, you can see the images in his Berlin article. Then, we stumbled upon another demonstration just ten minutes later. While the protest was in another language, we surmised that it had something to do with Syria due to the Syrian flags being waved around. Here, the police were in full riot gear, ready for anything. Thankfully, the protest was a peaceful one.
Inspired by Sean's earlier example, I jumped right in, getting up close and personal to both the protesters and the police who were keeping a watchful eye. After a few minutes, one of the officers noticed me snapping away and questioned me in German. I replied, "Ich spreche kein Deutsch." So, he restated his inquiry simply in English, "press pass?" I told him I was just a tourist. Somewhat satisfied with my reply, he suggested I move along, so I did. The X2 allowed me to pull off the tourist routine and capture some interesting shots, where an S2 probably would have had me shooed away sooner.
More great photo ops abounded in the bustling Pariser Platz. Here, football (soccer for those in the US) fans were gearing up for a big game, tourists from around the world were pointing at buildings and listening to tour guides, and locals dressed in costumes posed for money. In a place like this, nobody notices or cares if you take pictures, especially when you are using a small compact camera.
My last go-around came the next day when I ventured off by myself to explore the city beyond the Friedrichstadtarea around my hotel.
Riding on the S-Bahn, I experimented with manual focus. This allowed me to pre-focus the camera to a set distance and wait for my subject to enter the frame. It actually worked pretty well. Given the decent amount of DOF on the lens/sensor combo and my ability to ramp up ISO, my images were sharp. And, due to the discreet nature of the X2, I was able to take pictures of people standing right next to me in the crowded train without drawing unwanted attention.
In all cases, the X2 proved to be quick enough to capture the moments I wanted. Focusing by both AF and manual focus worked perfectly. Exposures were on the money and again, I never had to change a battery. Because of the unintimidating size of the X2, I never appeared to be a photographer, which can help in getting natural, candid moments.
As a landscape and architectural camera
I think I might have chosen the coldest possible night to grab my tripod and venture out onto the streets of Berlin, but it was my last night and I was looking forward to doing some night photography of some of the locations I saw earlier in the weekend. It was almost midnight when I went out the door and the blast of cold air went right through me. I contemplated turning around and retreating to my warm room, but I was determined to go to the Reichstag and the government buildings about a mile from my hotel. I figured the walk would warm me up. It didn't. I was also a little concerned that there weren't very many people out and about. I would have expected as much in a small town like Wetzlar, but during all my daytime excursions the place was buzzing with activity. Apparently nighttime was a different story and I was a tad bit concerned about my safety.
Nevertheless, I went forth and arrived at the Brandenburger Tor fifteen minutes later. I felt a little safer here as I was mere steps from US Marines guarding the American Embassy to my left on the other side of the Pariser Platz. So, I set up my trusty Gitzo and got to work.
I found in the low light conditions and with my off-center framing, manual focus came in very handy. It wasn't that autofocus didn't work, just that I didn't need the camera to refocus before every shot when I wasn't changing position.
Just as on the X1, when I turned the rear dial with my thumb to adjust focus, the center portion of the LCD was enlarged to 100% to allow me to achieve critical focus. This is very advantageous when shooting on a tripod. Once you've gotten your focus locked in, you just leave it. Also handy is the DOF marking on the manual focus scale. I was able to stop down and quite effectively see where my optimum focus position would be for maximum depth of field.
From the Brandenburger Tor, I headed over to the old Reichstag a block to the north.
Just like the Pariser Platz where I had just left, the Platz der Republik, the large area in front of the building, was completely deserted. It was strange that in the seat of German government there weren't any police patrolling, but there was no shortage of security cameras and I reasoned that somewhere warmer, someone was watching. I took a few images, then moved on to the more modern government buildings just next door.
When I saw the scene before me, I wasn't sure if the X2 was going to be able to handle the large exposure range I was looking at. Deep, dark shadows combined with bright spotlights illuminating light, unfinished concrete surfaces on the new Reichstag building seemed like a surefire recipe for disaster. I wasn't about to throw in the towel just yet, though. With the X2 set up, I took a few test shots and dialed in some negative exposure compensation. Ultimately, I was impressed with how well the X2 performed under such difficult conditions.
By about 2AM, I had had enough and was ready to regain feeling in my extremities. Luckily, with temperatures in the low 30's and the wind unrelenting in its effort to nullify my cashmere blazer's fleeting warmth, I found a taxi about a quarter mile into my return walk and thawed out in my toasty hotel room. So much for springtime in Berlin.
As a low light camera
Given the X2's portable form factor, one is inclined to take it with you everywhere you go – I certainly was. This is a good thing, of course, but what about when you're out and about at night without a tripod? At dinner one night, while waiting for my food, I experimented with some high ISO shots in very dim light. The results at 6400 ISO were pretty darn impressive, so I continued to shoot as I walked back along Linienstrasse to my hotel. Ordinarily, I wouldn't have even bothered to shoot anything in a situation like that – just too little light for handheld work. With the X2 (and the M Monochrom), I'm rethinking my position. Being able to crank the ISO up and still get worthwhile images is a huge benefit, especially in a camera that is as small as the X2.
Not all roses
While it's clear I had a great time with the X2 and two of us got along quite well, I did have a few annoyances during my test. These may or may not be a big deal to others, but here they are:
No self-timer mode, just a button
There is no self-timer setting around the shutter release. On the X1, you have four positions: Off, S, C and Self Timer. The X2 only has the first three, as Leica has done away with the self-timer position. So, to activate self-timer, you press the corresponding button on the back of the camera, go to 2 or 12 seconds and confirm. Not a big deal, right? For most, probably not…unless you're shooting a lot on a tripod. My annoyance was that the self timer is only activated for one exposure, so if you have a whole series of night shots, your fingers will be doing quite a lot of button pressing. Mine certainly were and it wasn't too much fun, especially when I was doing nighttime architecture and the temperature was in the 20s with wind chill.
According to Maike, the mode position was removed because Leica received feedback from X1 users that there were too many accidental movements into self-timer. Similar comments were made about the M8, but I prefer the solution brought forth in the M9: keep the mode position, but offer the user a menu selection that disables its function.
Only whole stops
The shutter speed dial is only adjustable in full stops. I'd really like to be able to select speeds in-between for manual shooting. This isn't a huge deal, just more of a desire and something I'm accustomed to with the M9 and S2. Obviously, the camera is stepping in less than whole-stops in either aperture priority or in full program mode, so this was just a design choice.

Auto ISO
The Auto ISO slowest speed option still maxes out at only 1/30th. I say still because this has been one of my long-time gripes about the X1. I actually use auto ISO on the M9 and the S2. And, on these cameras you can set the speed much higher to where the feature is quite usable. Given that the X2 has very good high ISO performance, I'd prefer to be able to set the slowest shutter speed to 1/90 or 1/125 and just fly fully automatic. Unfortunately, if I left it up to the camera, at 1/30 I would get far too much motion blur. With 16MP, slow shutter speeds under casual point-and-shoot operation can easily result in blurry pictures. My workaround was to shoot in shutter priority by manually selecting a shutter speed on the dial (1/125th or 1/250th). Maike said that this is certainly something that can be addressed in future firmware if users require it.

Longest shutter speed
The shutter speed range is limited to a maximum of 30 seconds. As someone who loves night photography, I'd like to see at least 60 seconds, if not longer. For my tests, in order to stop down and stay within my 30 sec max, I had to raise the ISO to 400. It's not really a deal breaker in situations like this and the resulting quality was outstanding, but remains a concern nonetheless. In discussing this with Maike, she was worried that the reduction in quality by lengthening the long exposure time wouldn't be worth it. As she put it, "this might not result in Leica-quality images." I can appreciate that Leica is putting quality first in this instance and can live with the limitation.
DNG+JPG
Another complaint I had with the X1 that hasn't been changed with the X2 is the fact that you can't shoot DNG only. The only option is to shoot DNG+JPG, while not a lack of functionality, is a nuisance for people like me that shoot DNG only. The JPGs take up unnecessary space on the SD card and on my hard drive. Obviously, this isn't a deal breaker with such inexpensive and gargantuan capacity SD cards so readily available.

Conclusion
Ultimately, Leica did a great job updating the X1 and addressing almost all of its shortcomings while keeping its strengths for the X2. With faster and more precise autofocus, superior high ISO performance, enhanced image quality, all-day battery life, better physical controls, more solid build, new 1.4MP EVF capability, near-perfect metering and auto white balance, in the same small but easy to carry form-factor, the X2 is a very capable camera and worthy successor to the X1. It's easy enough for anyone to use in full auto, but offers the more experienced photographer intuitive exposure controls without stumbling through on-screen menus. Personally, what appeals to me most, is that I can have the freedom to walk around unencumbered when traveling and still be able to make stunning 20×30 inch prints upon my return home. In other words, I don't have to sacrifice quality for the sake of convenience. And, given its size, I can take the X2 with me anywhere; which is what I plan to do. When I head to Germany for Photokina, the X2 will be my go everywhere camera.
If you'd like to purchase an X2 for yourself, you can order through Leica Store Miami here.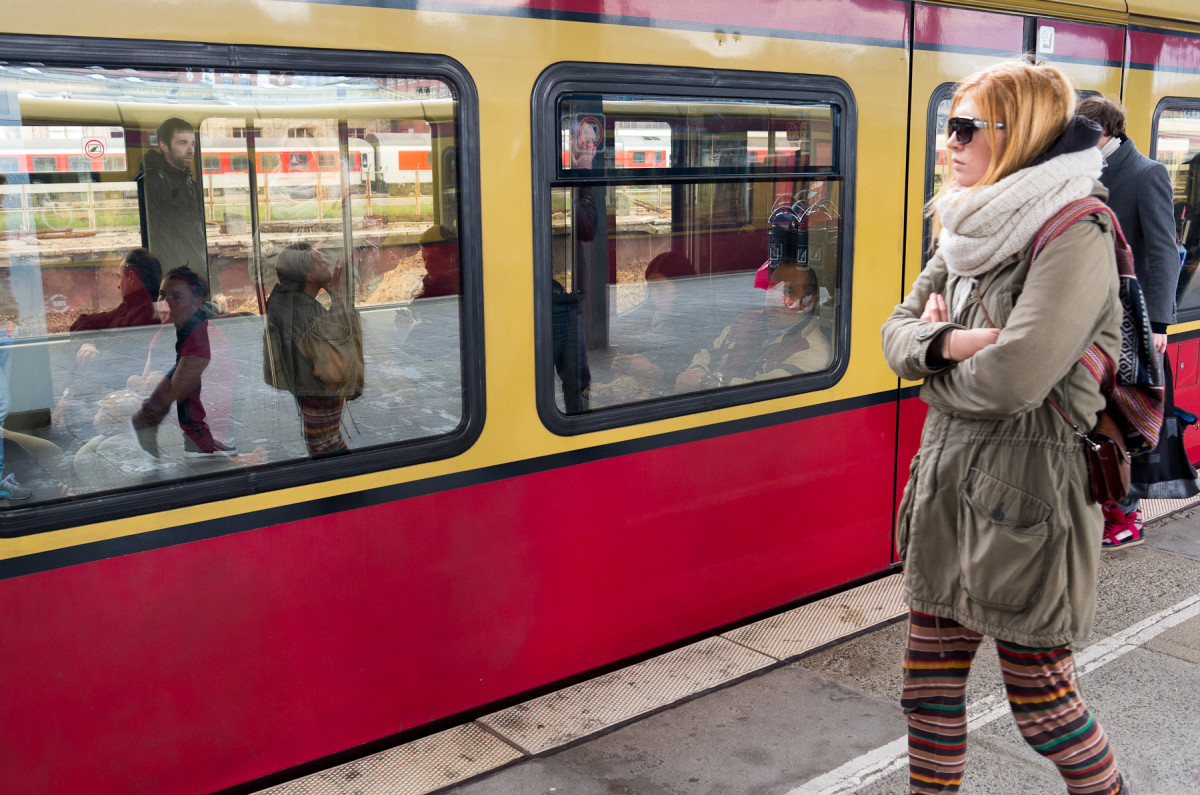 Leica X2, 1/160th @ f/4.5, ISO 800