For the last four years, the Leica V-Lux (Typ 114) which features a 1-inch CMOS sensor and fast 25-400mm built-in optical zoom, has been the go-to for both amateurs and professionals looking for a back-friendly and travel-ready superzoom. Last week, Leica announced the much-anticipated successor to the Typ 114, the Leica V-Lux 5.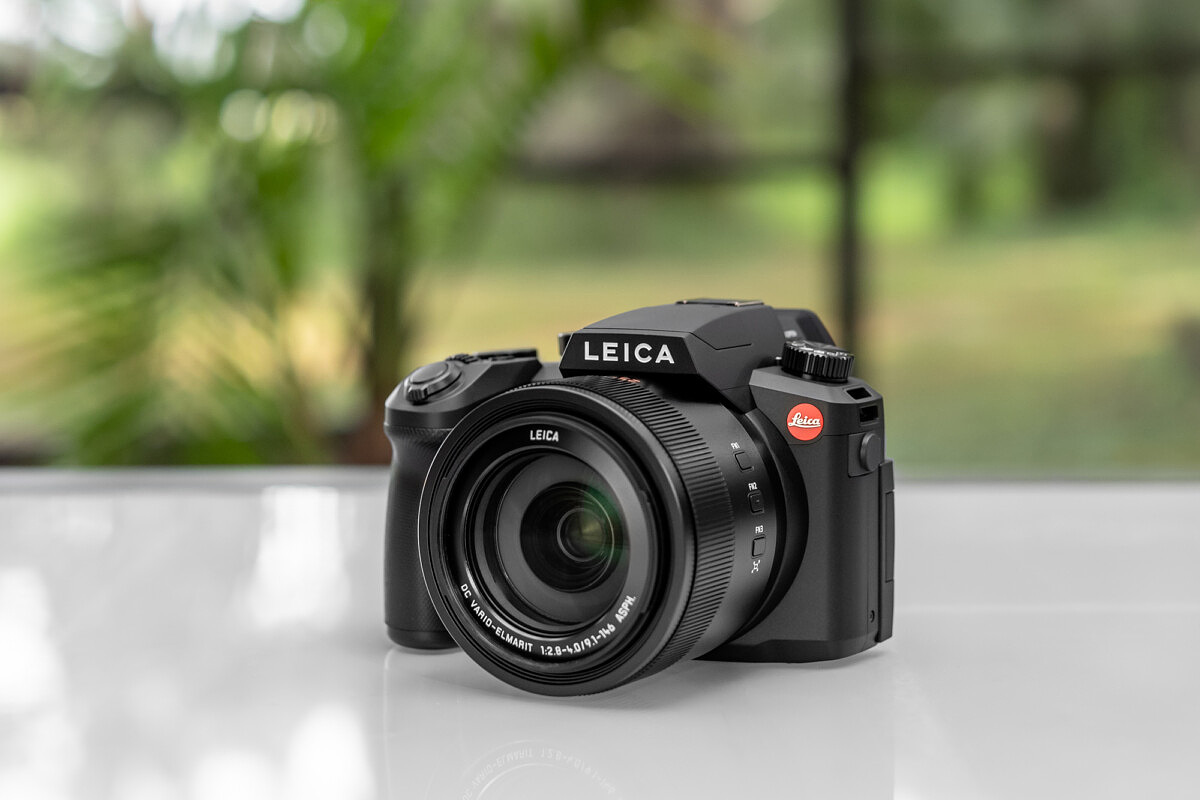 Although dubbed the fifth, the newest V-lux is actually the sixth generation of the superzoom compact. A look at the V-Lux family tree below shows just how far this little powerhouse has come.
V-Lux 1 (Original)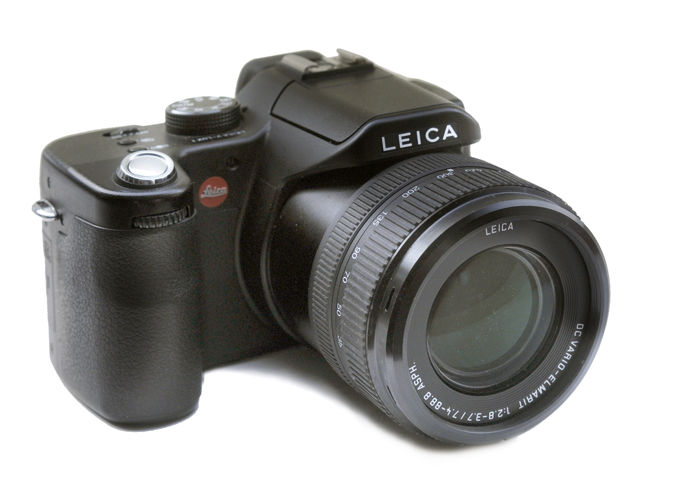 Introduced Photokina 2006
10MP 1/1.8″ CCD Sensor
35-420mm (equiv.) f/2.8-3.7 Lens
V-Lux 2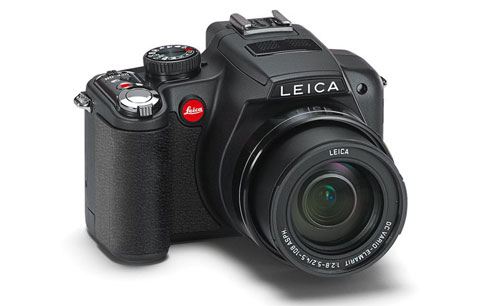 Introduced Photokina 2010
14MP CMOS Sensor
25-600mm (equiv.) f/2.8-5.2 Lens
V-Lux 3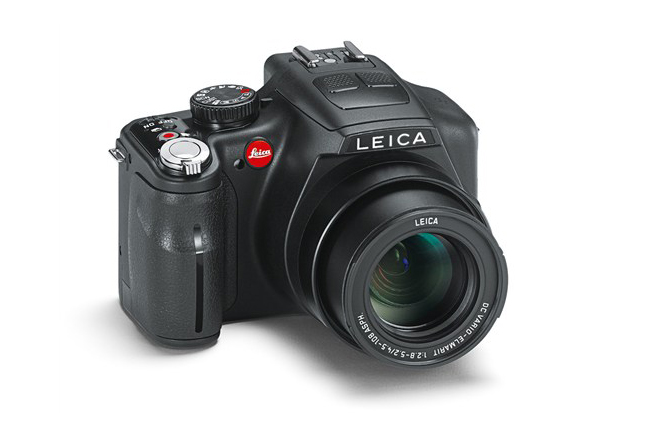 Introduced December 2011
12MP 1/2.3″ CMOS Sensor
25-600mm (equiv.) f/2.8-5.2 Lens
Improved ISO & Video Quality
V-Lux 4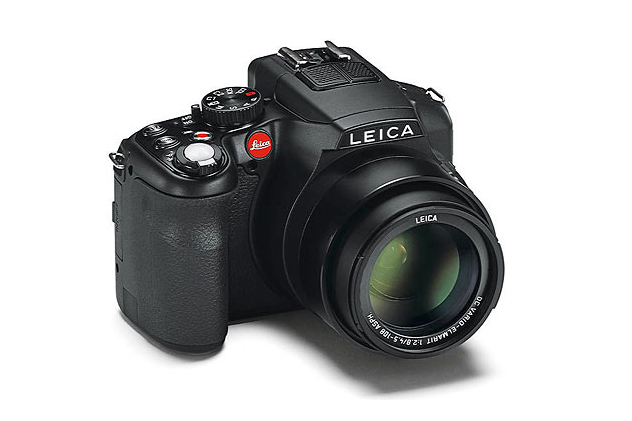 Introduced Photokina 2012
Redeveloped 12MP 1/2.3″ CMOS Sensor with Higher ISO
25-600mm (equiv.) Lens with Constant f/2.8 Aperture
New Processor
(Read the review here)
V-Lux (Typ 114)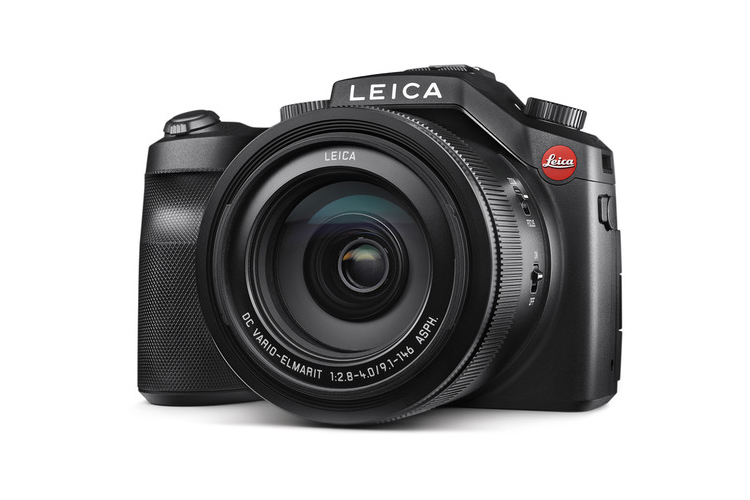 Introduced Photokina 2014
1-inch CMOS Sensor
25-400mm (equiv.) f/2.8-4.0 Lens
Wi-Fi
4k Video
(Read the review here)
V-Lux 5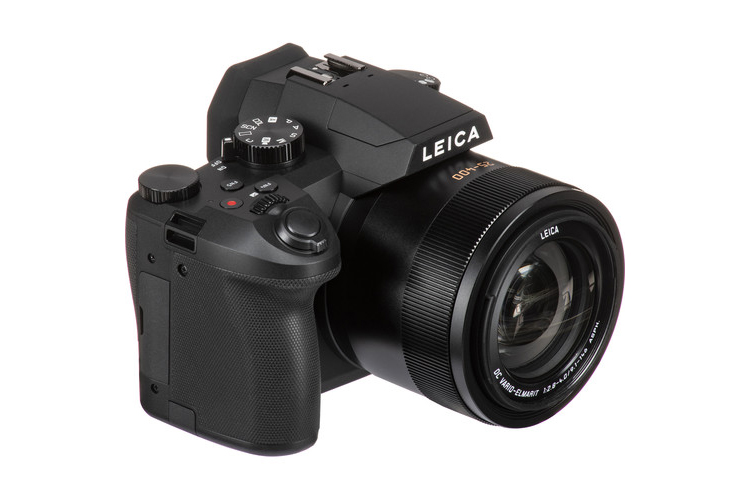 Introduced July 2019
1-inch CMOS Sensor
25-400mm (equiv.) f/2.8-4.0 Lens
Bluetooth
Touchscreen
Some generations of the V-Lux boasted major transformations, while others offered more subtle upgrades, with each iteration building upon the last and providing a stepping stone towards the capable camera that the V-Lux is today.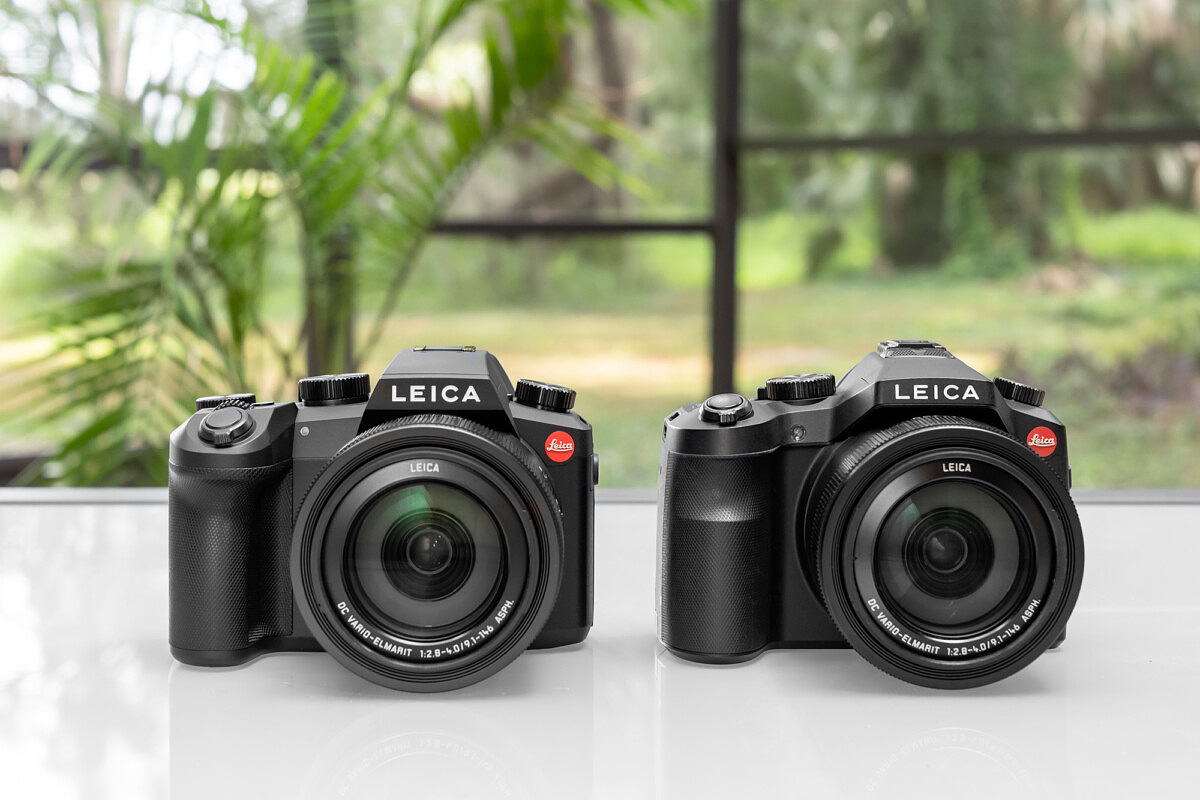 At first glance, the V-Lux 5 doesn't appear to be a major overhaul. While there are notable upgrades in technology, the heart of the camera remains the same as the Typ 114, namely a 20MP 1-inch CMOS sensor and DC Vario-Elmarit 25-400mm f/2.8-4 ASPH lens. For more manual shooters, these new tech-forward features aren't a selling point. So, what else does the new V-Lux 5 offer, if not a new sensor or lens?
This week I was able to try out the V-Lux 5 and see for myself. To my surprise, I found the new V-Lux incorporates over 30 different features and menu changes, some of which are attractive to even the most traditional photographers.
---
First Glance
The Leica V-Lux 5 maintains the same overall build as the Typ 114, but adopts more angular edges, a deeper front hand grip, and a finetuned button-dial layout. These simple, yet well thought out changes, result in a more ergonomic and comfortable shooting experience.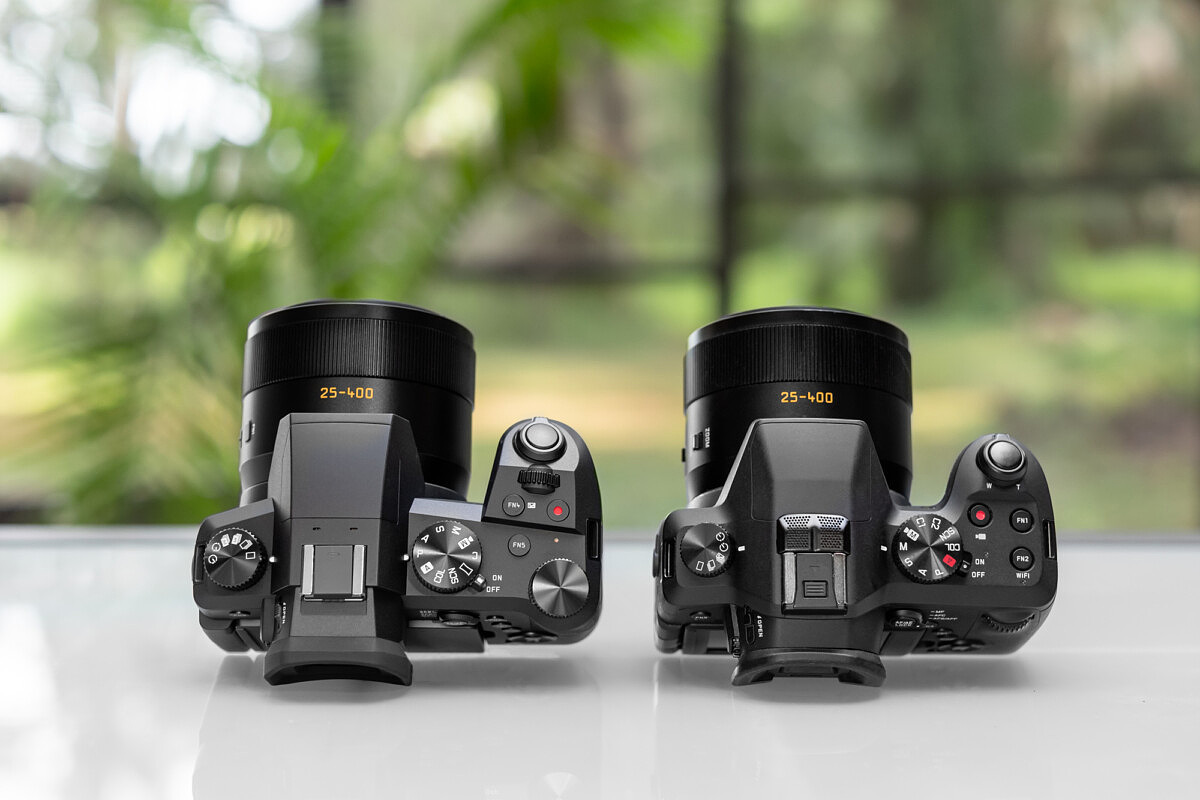 Dual Control Wheels
The most notable change in the button/dial layout is the addition of a second control wheel on the top of the camera. These new dual wheels are reminiscent of those on the Leica CL, with the ability to assign dual functionality. Like the CL's embedded thumbwheel buttons, the V-Lux 5's FN5 button, situated between the two dials, can be programmed to toggle the dials between their main function and an alternate function. For example, you can set the two dials' main functions to be Aperture and Shutter Speed, but set their alternate function to be Exposure Compensation & ISO. With a quick press of the FN5 button, you can jump back and forth between the two. For manual shooters, this means quick access and no menu-diving to change essential exposure settings.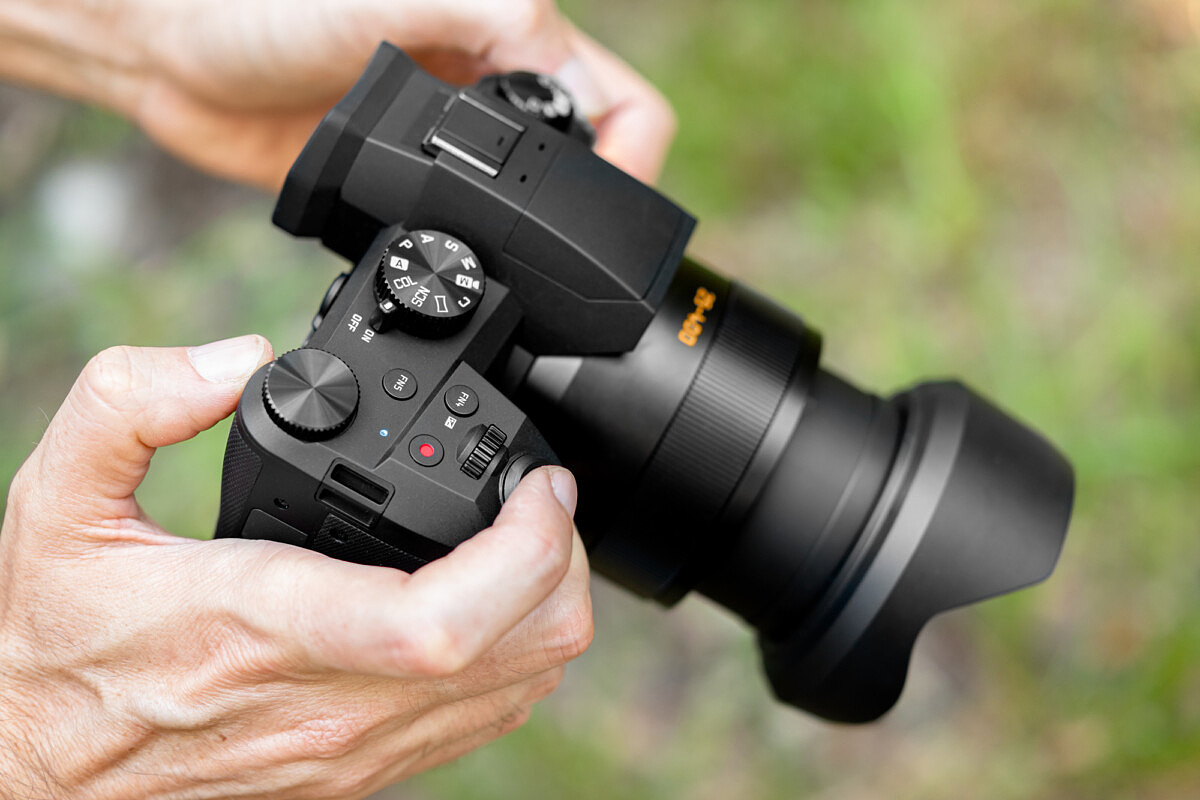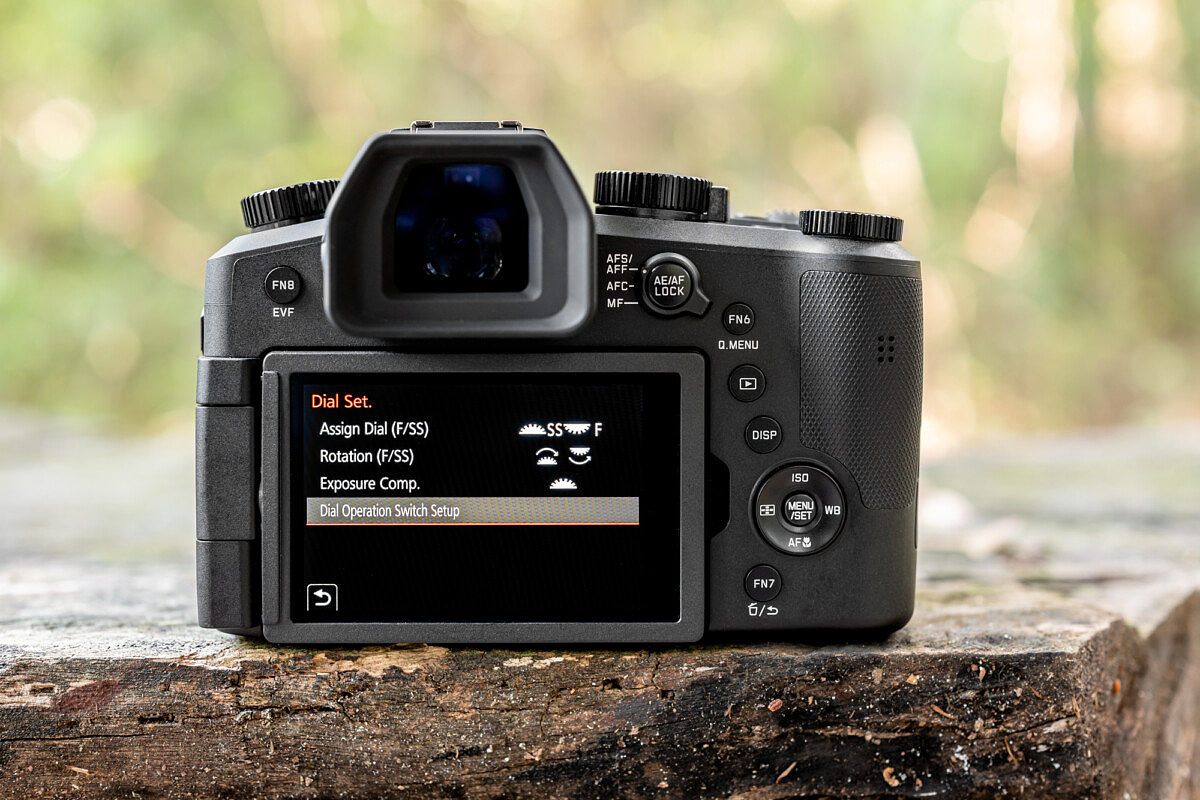 Lens Control Ring
Taking a look at the 25-400mm lens, you'll notice that the two switches on the barrel have been replaced with three function buttons (FN1-3). While the Typ 114's switches had a tactile charm to them, the function buttons give you more control. Each function button can be customized, and the control ring itself, instead of being bound to the functions of Zoom or Focus, can now be assigned one of 15 different functions, including turning it off entirely.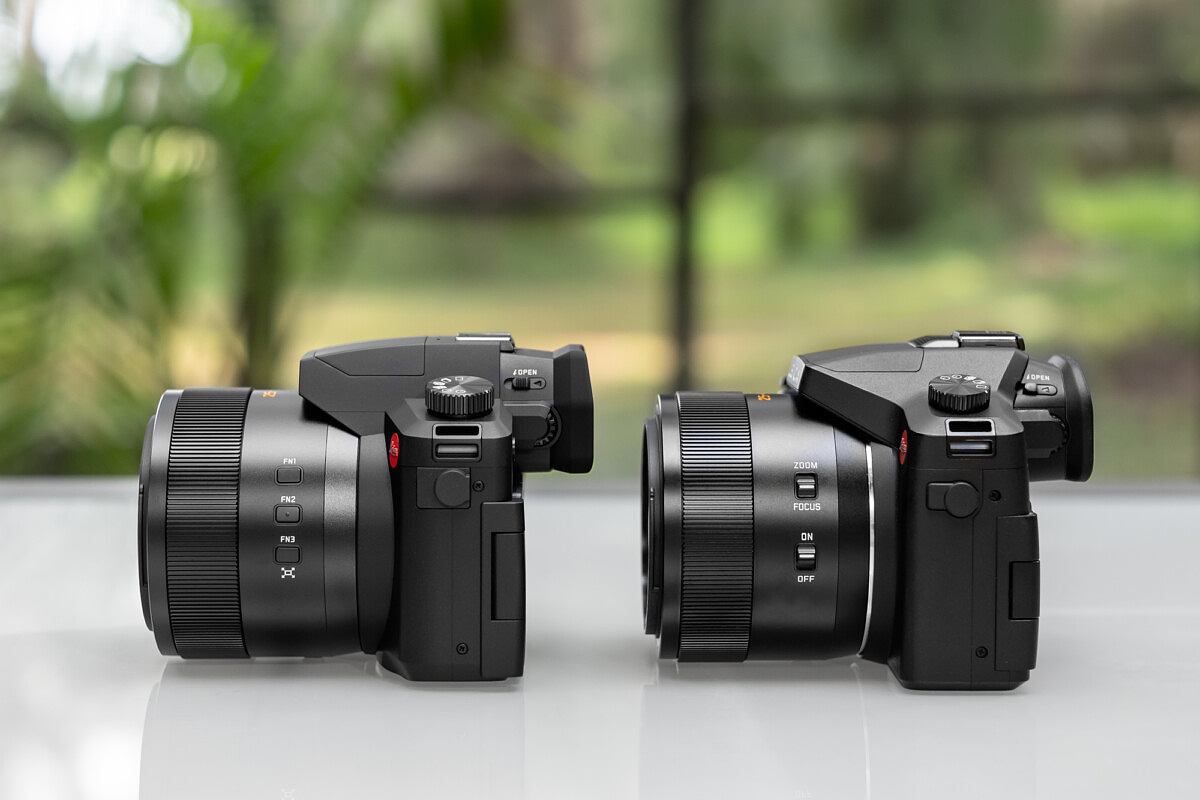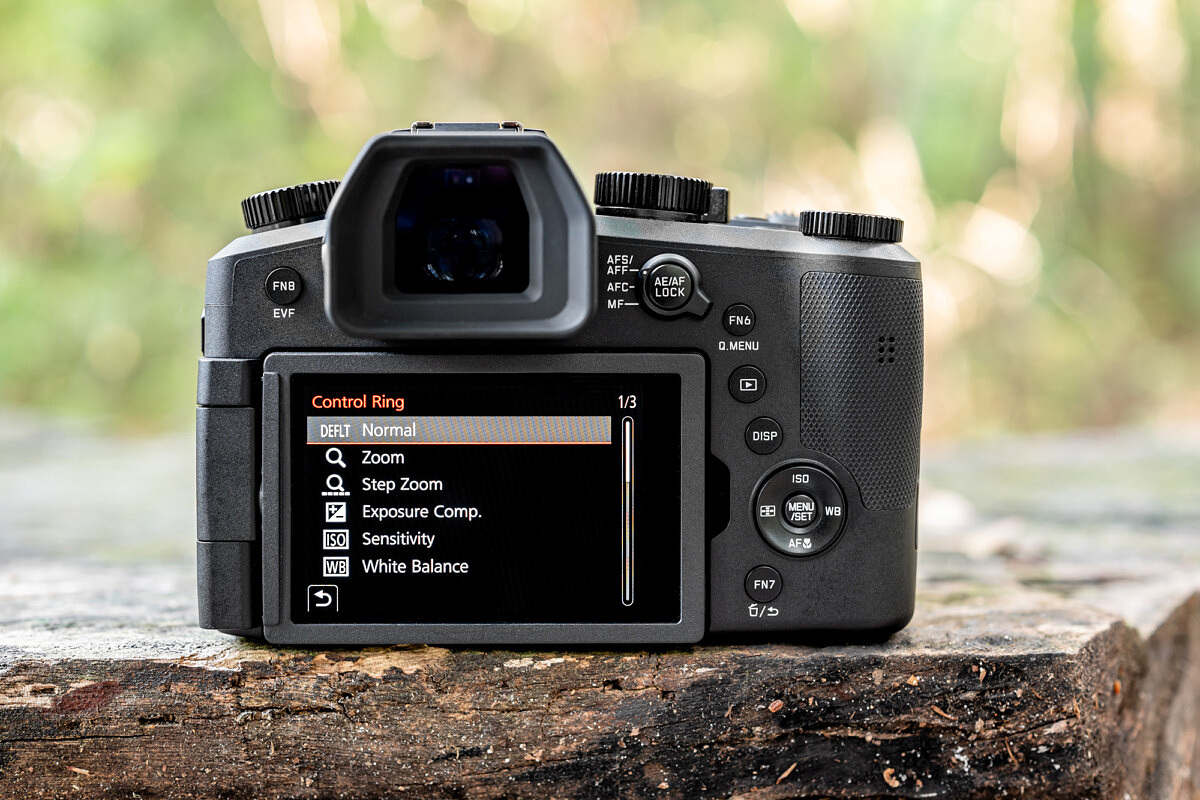 USB Charging
The V-Lux 5 uses the same BP-DC 12 battery as the Typ 114. This is a welcomed perk for Leica Q (Typ 116) and Leica CL users like myself; all three cameras use the same battery. The V-Lux 5, like the C-Lux and D-Lux 7, come with a USB charger instead of the dedicated wall charger that came with the V-Lux (Typ 114). Personally, I prefer a standalone charger, so I can keep one battery on charge while I'm out shooting.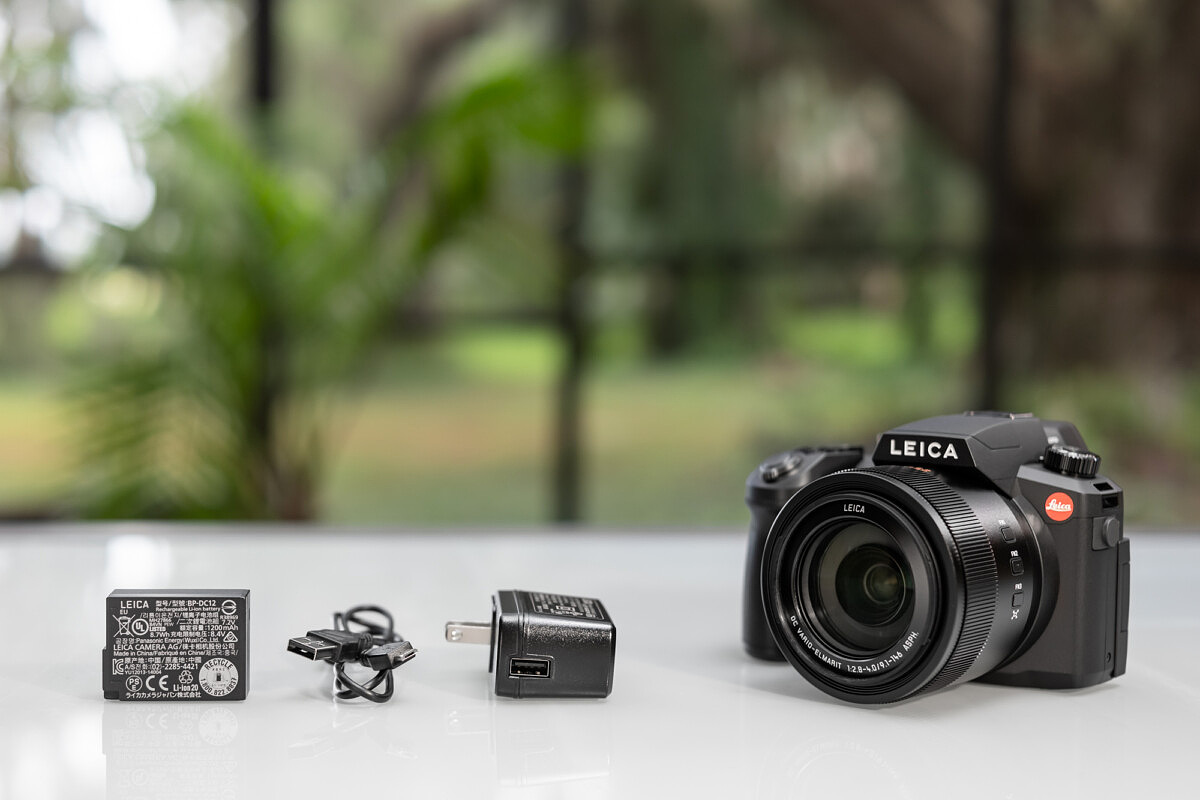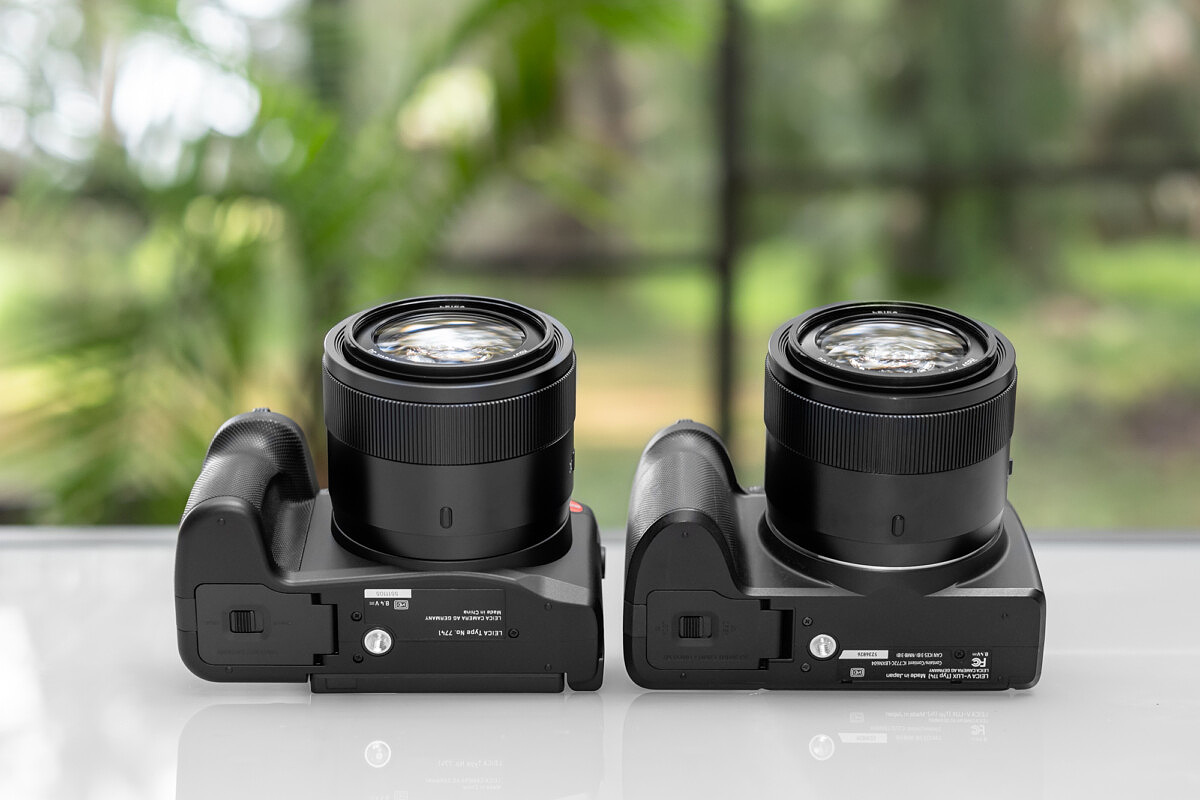 ---
Looking In
The Leica V-Lux 5 rounds out the current generation of Leica compact cameras, adopting Bluetooth, touchscreen and 4k photo technology from the Leica D-Lux and C-Lux cameras.
Bluetooth
The V-Lux (Typ 114) introduced WiFi and the ability to connect to the Leica FOTOS App to transfer images directly to a smart phone and remotely control the camera. The Leica V-Lux 5 takes it a step further by adding Bluetooth technology. Bluetooth allows user to pair their camera to their iOS or Android smartphone taking advantage of the device's GPS and enabling features such as Location Logging and Auto Clock Set.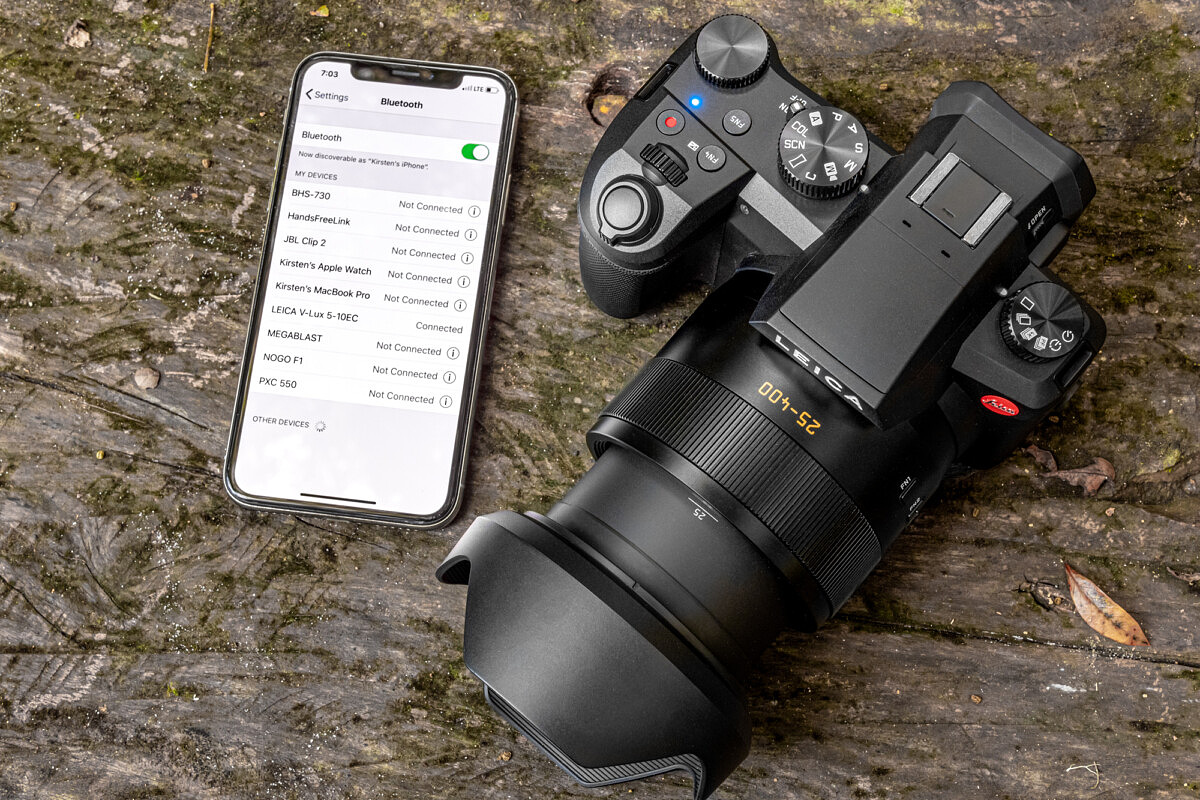 Touchscreen (Optional)
Touchscreen functionality is woven into the V-Lux 5. When shooting, simply touch the screen to focus; in reviewing images, double tap to zoom; when navigating through the menu, swipe to scroll through settings.
For some, the touchscreen is a welcomed and familiar addition, intuitive for most who use a smart phone or tablet. However, other more traditional shooters could do without. Leica understands this and gives users the option to customize the touch screen settings or turn it off entirely.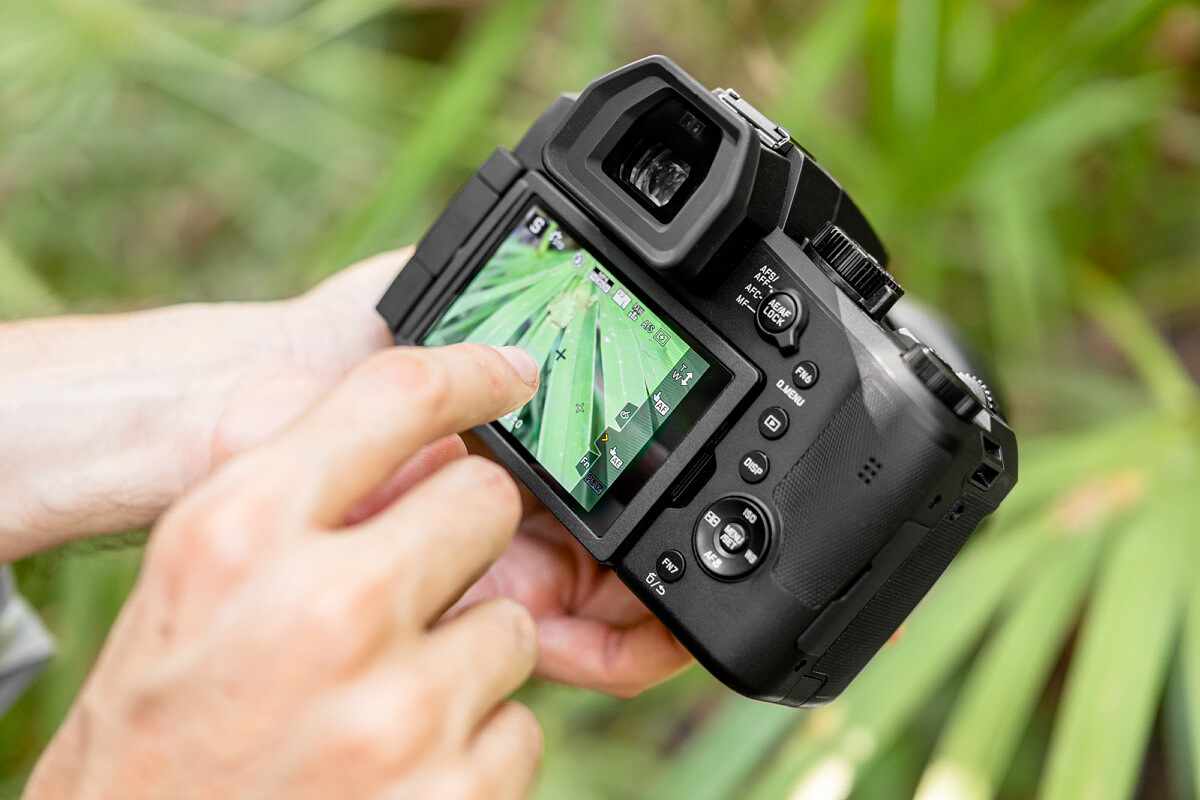 4k Video Mode, Post Focus & 4k Photo
In addition to Touchscreen and Bluetooth technology, the V-Lux 5 also incorporates 4k Photo and Post Focus modes like its D-Lux and C-Lux cousins. Although, unlike its compact cousins, which by default assign the modes to an easy-to-accidentally-press FN button, the V-Lux 5 incorporates these modes into the Drive Mode wheel on the top left of the camera.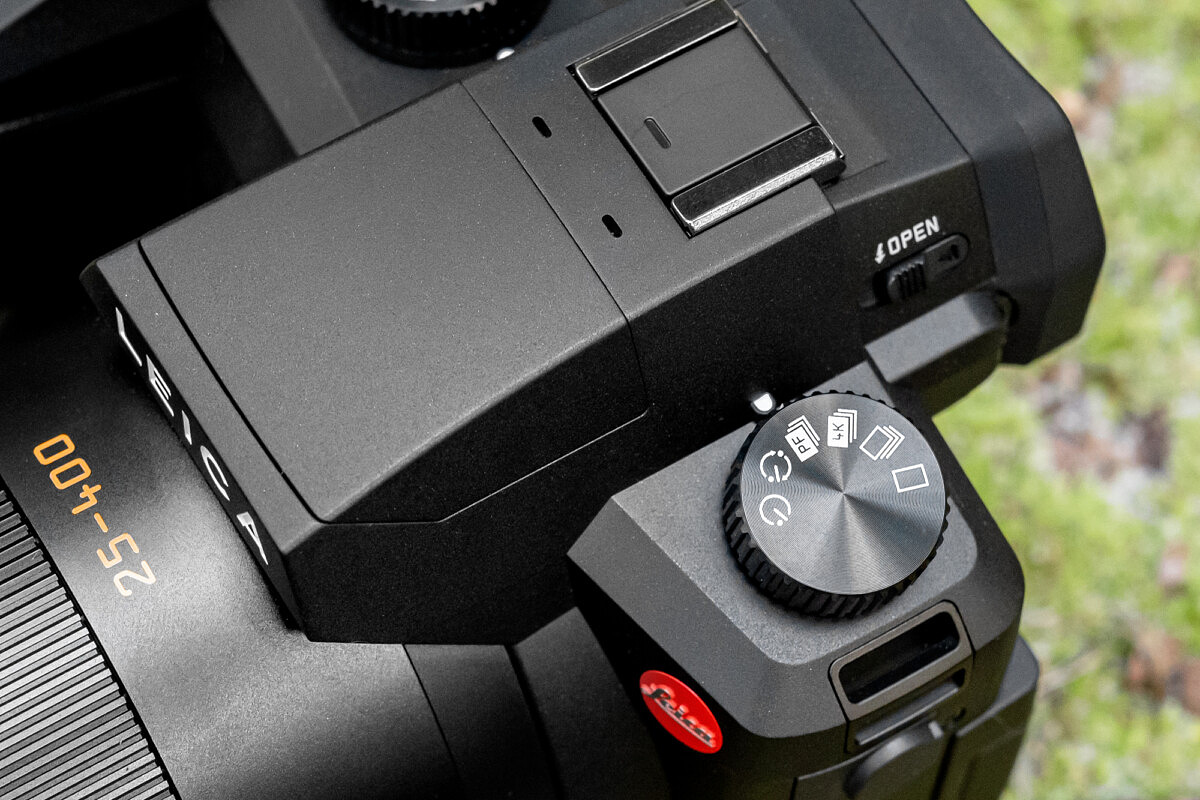 Both the Post Focus and 4k Photo modes offer advanced in-camera processing. 4k Photo records video at 30 FPS and allows users to select desired frames after the fact and in-camera; think of 4k Photo as a really high burst mode. Post Focus records a burst of photos focused at different points and allows users to either select their focus point later or merge a series of images to create a focus-stacked image.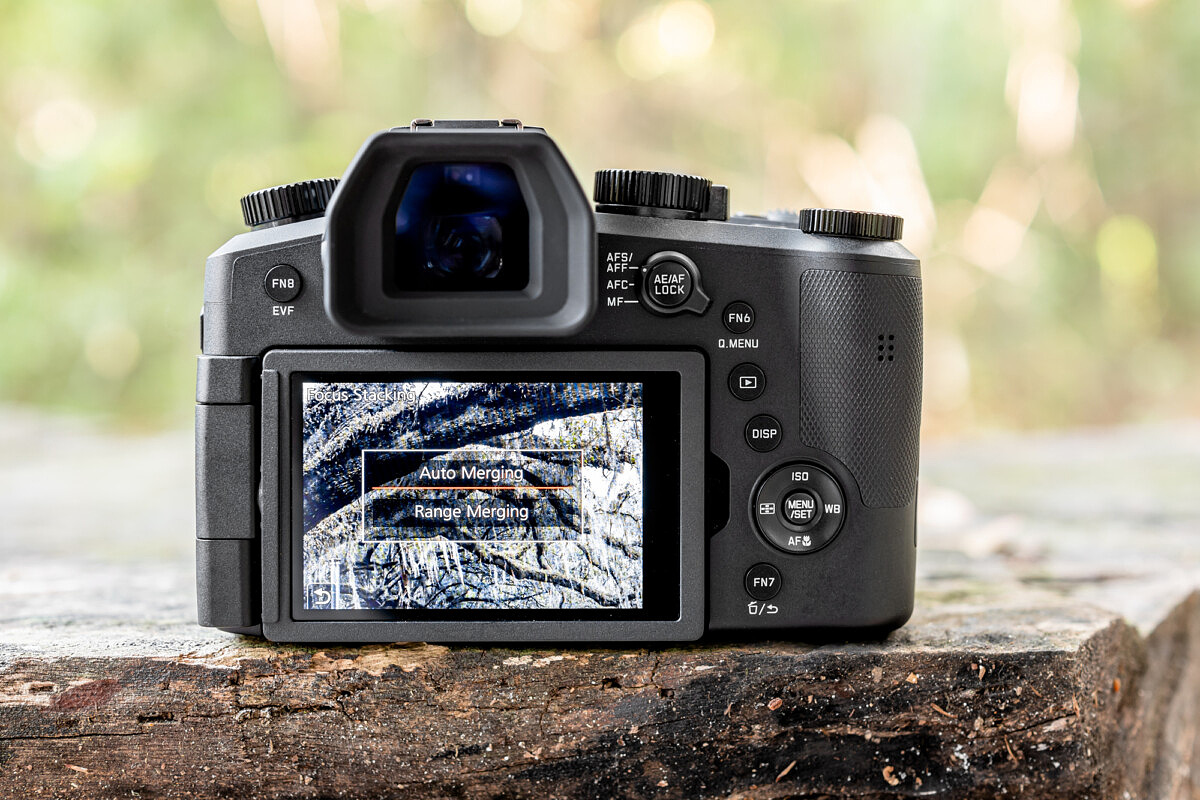 These modes, while convenient, have their drawbacks. The burst of images is saved as an MP4 file, a video format. Meaning: unless you're versed in video editing, you need to review and select your frame(s) in-camera. Personally, I have a hard time reviewing and processing images on a 3-inch LCD. In addition to the post-processing required, the resulting image for both modes is saved as an 8 megapixel JPEG, a far cry from the 20MP RAW quality of which the V-Lux 5 is capable.
---
Digging Deeper
For many of us who live by Leica's das Wesentliche ("the Essentials") philosophy, myself included, the V-Lux 5's tech-y upgrades have little curb appeal. However, underneath the blanket of advertised technological advancements, lie layers of subtle changes that make the V-Lux 5 attractive to even the most manual of shooters. Let's take a closer look at some of these changes.
AUTO ISO: Minimum Shutter Speed
A most-appreciated upgrade is the ability to set a minimum shutter speed when using Auto ISO. In the Typ 114, users were able to set a maximum ISO, but weren't able to specify a minimum shutter speed. You could tell the camera "Hey, don't go above ISO 1600.", but you couldn't tell it to stay above a certain shutter speed. This meant switching between Manual, Aperture and Shutter Priority modes more often than one would like.
As someone who photographs birds quite often, being able to set a minimum shutter speed is important. With the V-Lux 5's zippy electronic shutter, I am able to set a minimum shutter speed up to 1/16000thsec. Yes, that's a bit overkill, but the option is still nice.
Extended Aperture Range (f/8 vs f/11)
One of the biggest weaknesses of the Typ 114 was the inability to stop the lens down past f/8. In a world where everybody focuses on the widest aperture of a lens, little attention is paid to the opposite end. Being able to stop down further gives you more control when photographing in bright daylight or when trying to slow your shutter speed down to capture the movement of falling water. The V-Lux 5 extends the lens' aperture range from the historical f/2.8-8 to f/2.8-11 – a stop in the right direction if you ask me.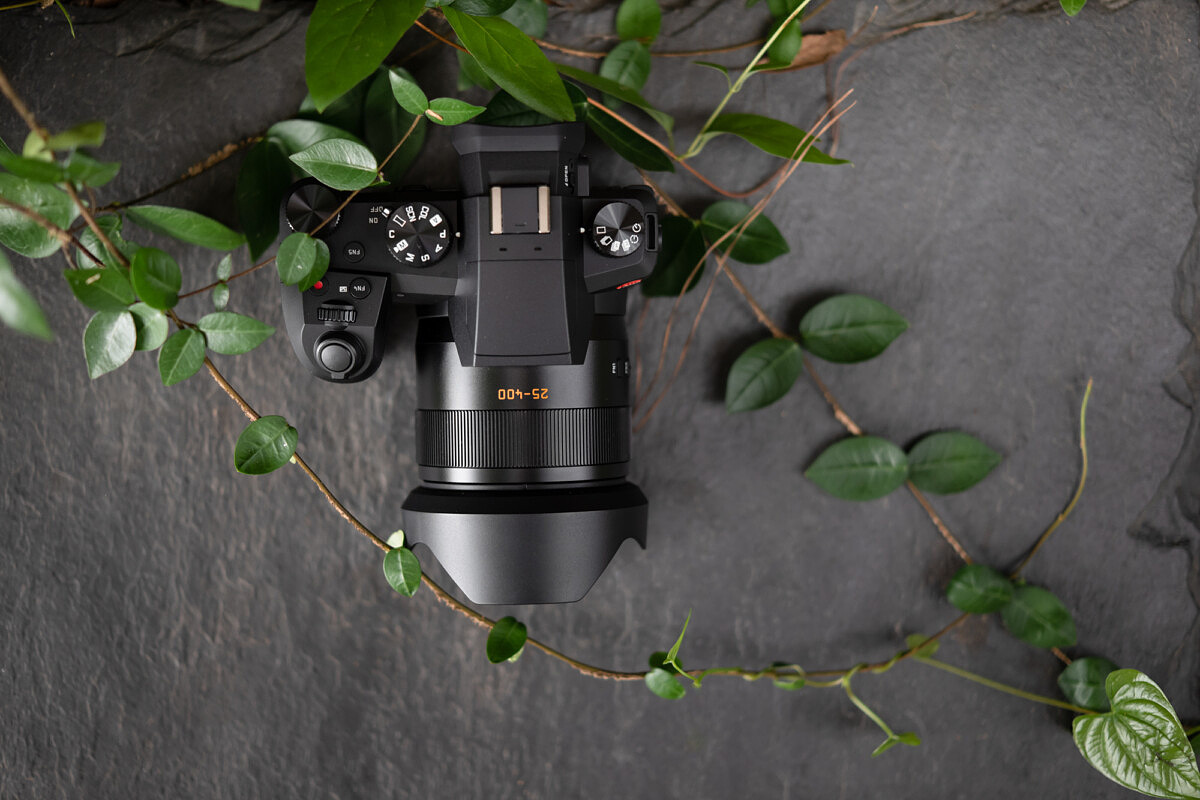 Aperture & Focus Bracketing Options Added
In addition to being able to bracket exposure, the V-Lux 5 offers RAW focus and aperture bracketing, as well as White Balance bracketing in JPEG. Not to be confused with the Post Focus and 4k Photo modes, the V-Lux 5's bracketing mode is able to record in RAW. With a single press of the shutter, you're able to multiple images at various exposures, focus points or apertures. This is a welcomed feature for landscape and tripod shooters. And, for those who aren't versed in post-processing, the V-Lux 5 does offer in-camera RAW processing and image merging.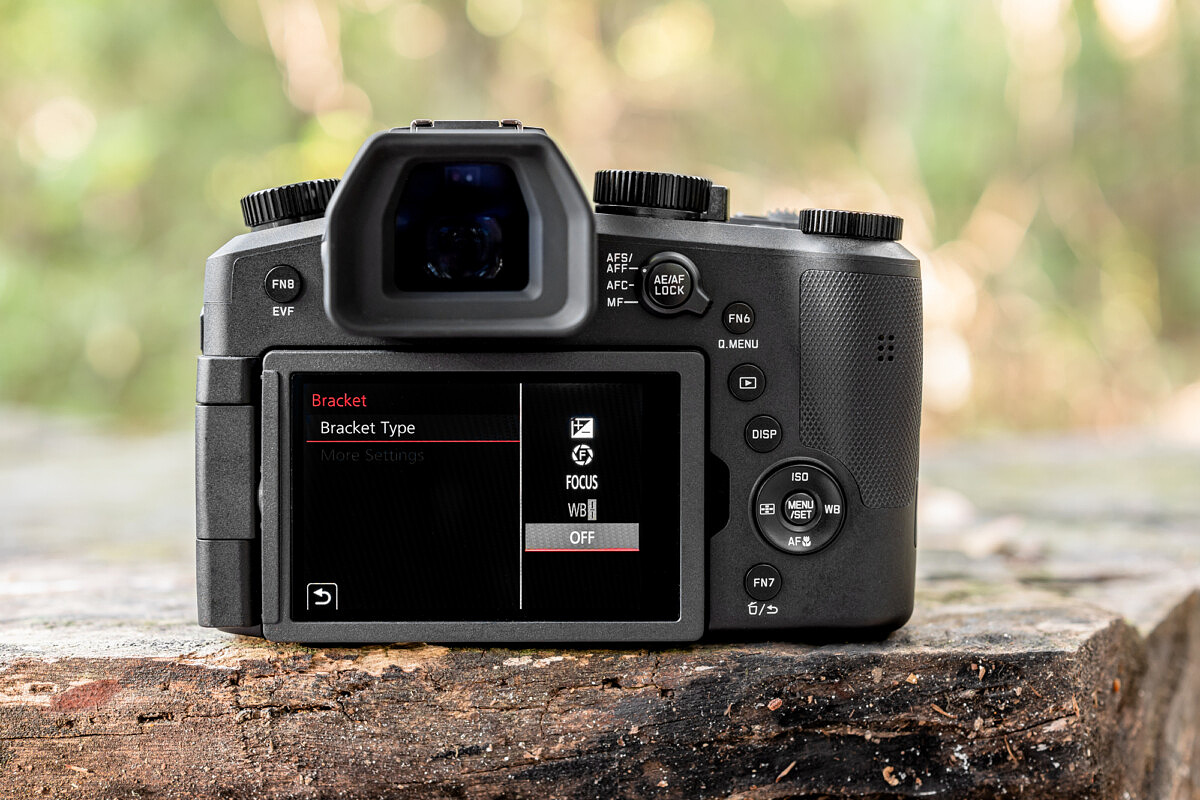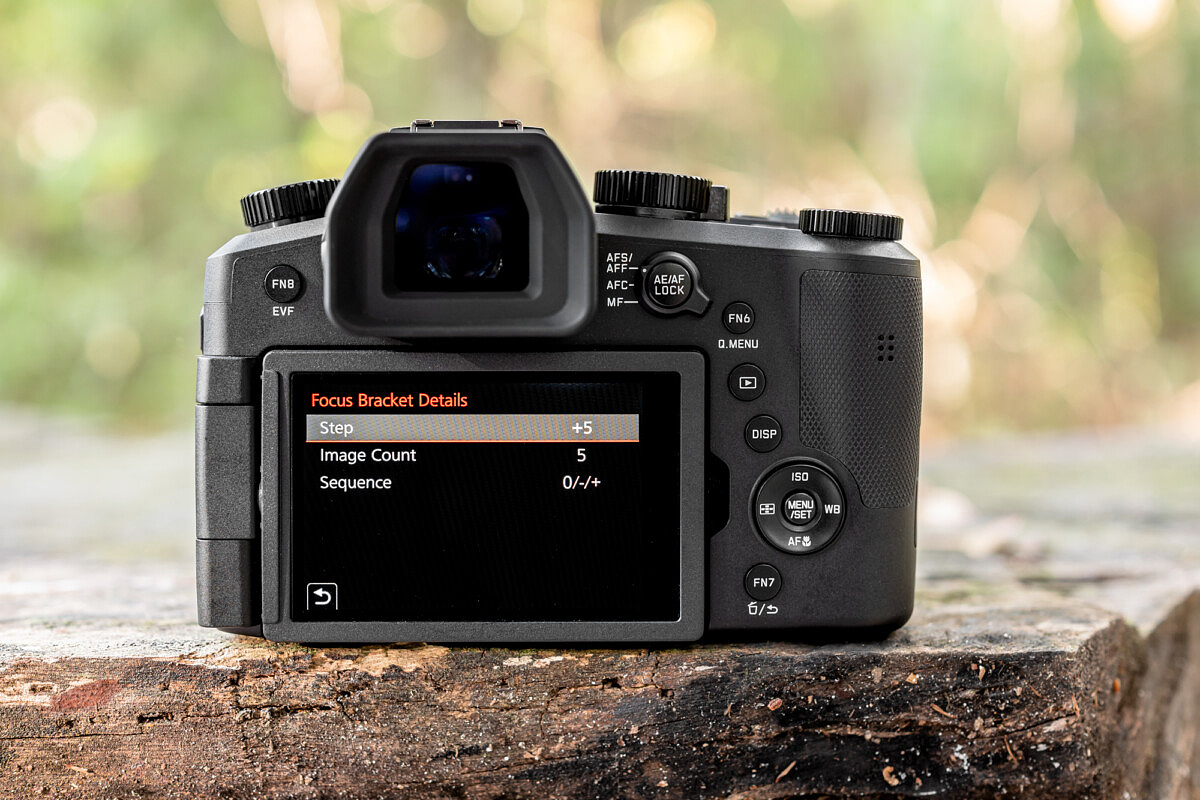 Eye Sensor Auto Focus & Improved Focusing
The V-Lux 5, aside from having slightly faster and more responsive Auto Focus, introduces several additions and improvements in focusing. One such addition is Eye Sensor Auto Focus, an interesting feature for EVF users, which utilizes the viewfinder's motion detector to automatically focus within the designated AF area as soon as your eye reaches the finder. This feature could be advantageous when photographing wildlife, sports, kids, or any other fast-moving subject where timing is critical.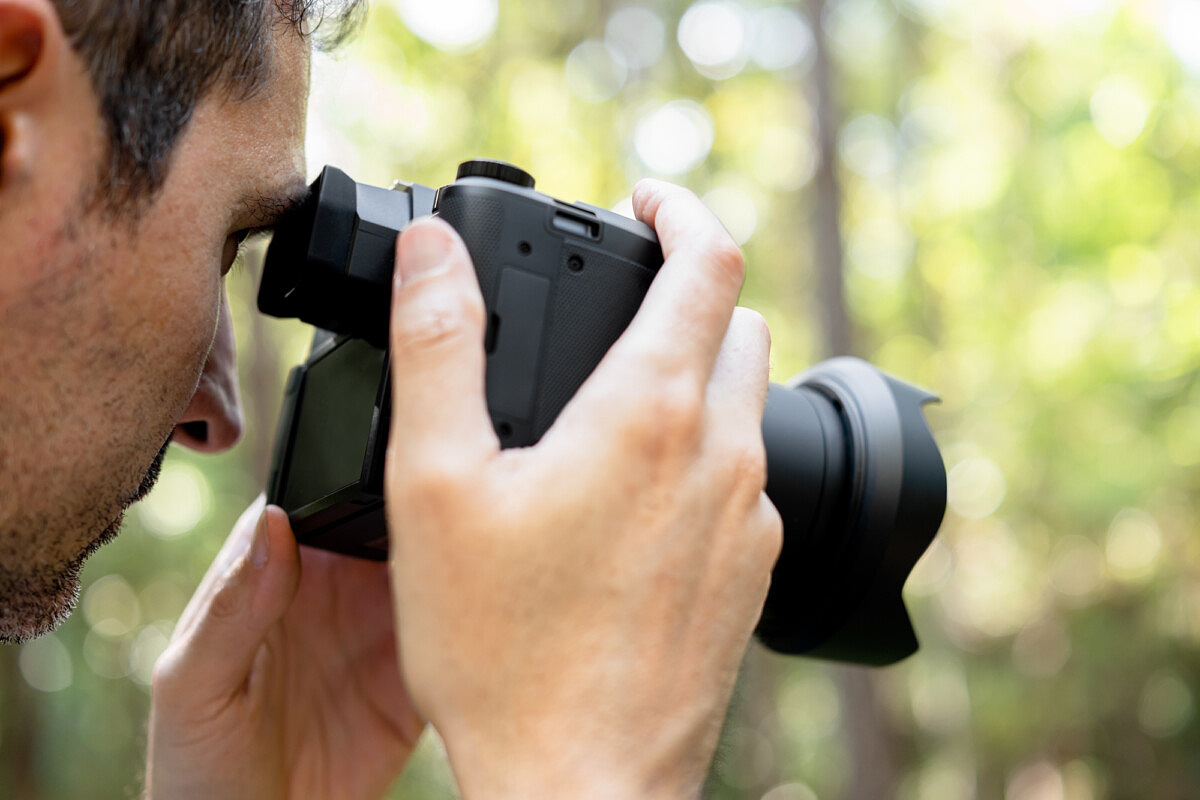 Other focusing updates include the option to set separate vertical and horizontal focus points, as well as the ability to move the focus point in loop from one edge of the frame to the opposite. Manual and PinPoint Auto Focus users can now control the size and duration of the PIP (Picture-In-Picture) focus assist.
Zoom Compose Assist
If you take a closer look at the function buttons on the lens barrel, you'll notice the FN3 has a new icon below it. This icon, represented by a box with four arrows point out from each corner, represents Zoom Compost Assist, the default function assigned to the button. Zoom Compose Assist a handy a little feature that allows you to quickly preview a wider angle when shooting at long focal lengths. This is useful when you're heavily zoomed and you've lost sight of your subject. Zoom Compose Assist allows you to zoom out, find your subject and zoom quickly back in without missing a beat.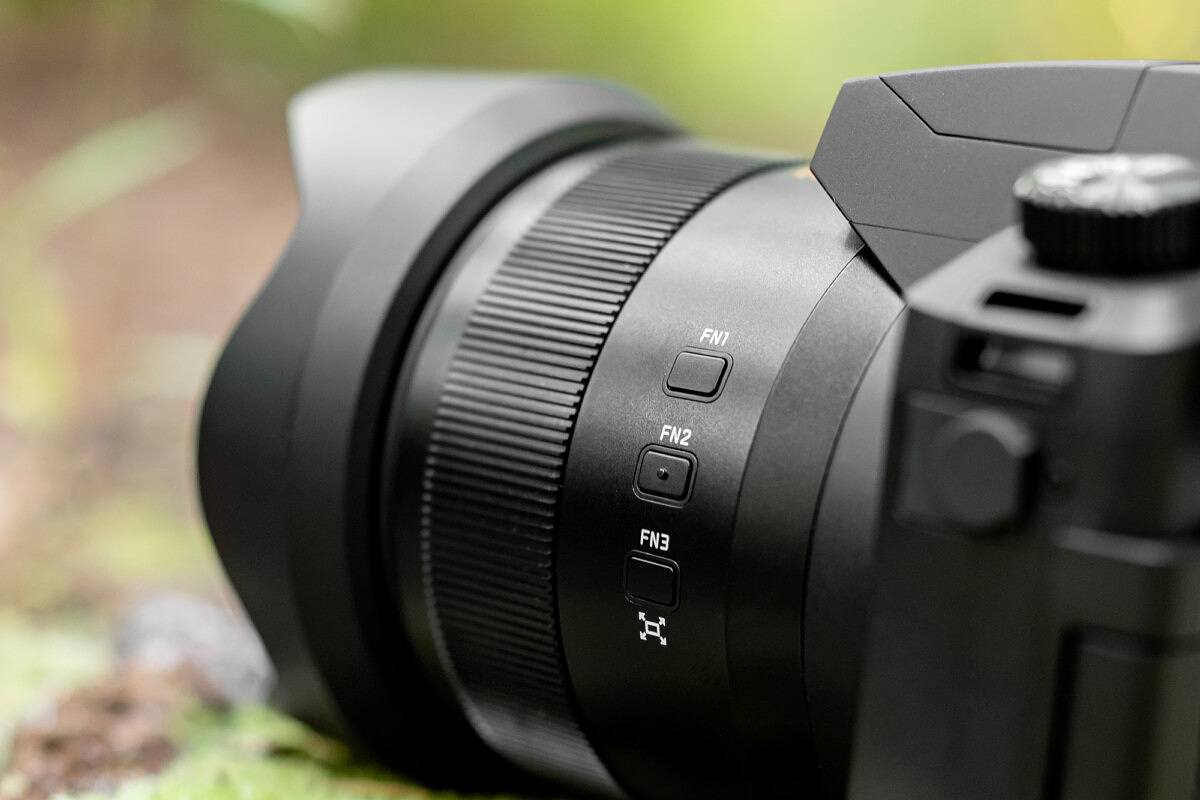 Lens Retraction & Economy Settings
The V-Lux Typ 114 allowed you turn to Sleep Mode off, but the camera would still retract the lens and power the display off after five minutes. The V-Lux 5 allows you to turn automatic lens retraction off, as well as keep the screen on indefinitely. This is minor, but makes a big difference, especially when shooting wildlife when there's a lot of waiting followed by quick action.
---
Overall
The V-Lux 5 is a well thought out camera. Its designers took a look at a camera, which was already successful and left little to be desired, and asked, "How can we make it even better?". More than just an upgraded Typ 114, the V-Lux 5 reveals a myriad of subtle changes that come together to create a different camera altogether.
Next up: testing image quality. How does the lens perform with its extended aperture range? Has the sensor been updated to perform better at higher ISO's? Stay tuned.
---
Complete List of New Features
Bluetooth – Allows use of GPS and Auto Time/Date functions and helps with WiFI connectivity.
Touchscreen – For touch focusing, as well as menu & playback navigation.
Added Function Buttons – Three customizable FN buttons have been added for a total of 8.
Extended Aperture Range of Lens – Aperture range has been extended from f/8 to f/11.
Minimum Shutter Speed – Can set a minimum shutter speed when shutter is set to automatic.
Control Ring (Manual Lens Ring) – Three FN buttons instead of two switches. Can be assigned more functions.
Dual Customizable Dials – For more control and access to essential camera settings when shooting.
4k Photo Mode – High burst shooting that allows you to choose your frame later.
Post Focus Mode – "Focus Stacking" mode that allows you to choose your focus later.
SNAP Movie – Take mini videos between 2-8 seconds.
Zoom Compose Assist – One-press temporary "zoom out" function to help you compose when shooting at telephoto lengths.
Focus Switching for Vert/Horz – Set separate vertical and horizontal focus points.
Loop Movement Focus Frame – Assign a "loop movement" to a single focus point so you can jump from one edge of the frame to the opposite in a continuous loop.
Focus/Release Priority – Adjust how and when the shutter button focuses and releases the shutter.
Pinpoint AF Setting – Choose between PIP (Picture-In-Picture) or full frame focus magnification.
MF Assist Display (Updated) – Like Pinpoint, choose between PIP (Picture-In-Picture) or full frame focus magnification.
MF Guide – Choose whether or not to see the manual focus distance guide.
m/ft – Can change the on-screen focusing guide between metric and feet.
ISO & Exposure Compensation Display Settings – Assign an alternate function to the control wheels when adjusting ISO and Exposure Compensation.
Photo Style Profiles Added – Monochrome HC & HC+, Cinelike D, Cinelike V
COL(OR) Filter Settings / Simultaneous Record Without Filter – If shooting in JPEG only, you can capture two JPEGS: one with the effect and one without.
AF Sensitivity (Photo) – Can adjust sensitivity when using AFF (Auto Focus Flexible).
Diffraction Compensation – Helps reduce diffraction when the lens is stopped down.
Beep – New touchtones added.
Economy Settings – Can turn off all "Auto Power Off" settings.
EVF Settings – Can change speed of both LCD and EVF (30 or 60 fps)
Lens Retraction Off – Prevents the lens from retracting after inactivity.
Level Gauge Adjust – Calibrate the built-in level gauge.
Folder File Setting – Custom file naming.
Playback Rating system – Give 1-5 star ratings to images.
Playback / Clear Retouch – In-camera retouching.
Playback/ 4k Photo Bulk Saving – Bulk process Post Focus and 4k MP4 files.
Playback / In-Camera Photo Merging – For processing Post Focus and 4k MP4 files.