Today, Leica has announced a new zoom lens addition to the SL-System lens lineup. The Leica Super-Vario-Elmarit-SL 14-24mm f/2.8 ASPH, priced at just $2,495, offers photographers a smaller, lighter, less expensive ultra-wide zoom option for the SL. The lens doesn't replace its more established big brother, the benchmark Super-Vario-Elmar-SL 16-35mm f/3.5-4.5 ASPH. Rather, this new 14-24mm zoom lens is designed to supplement the roster.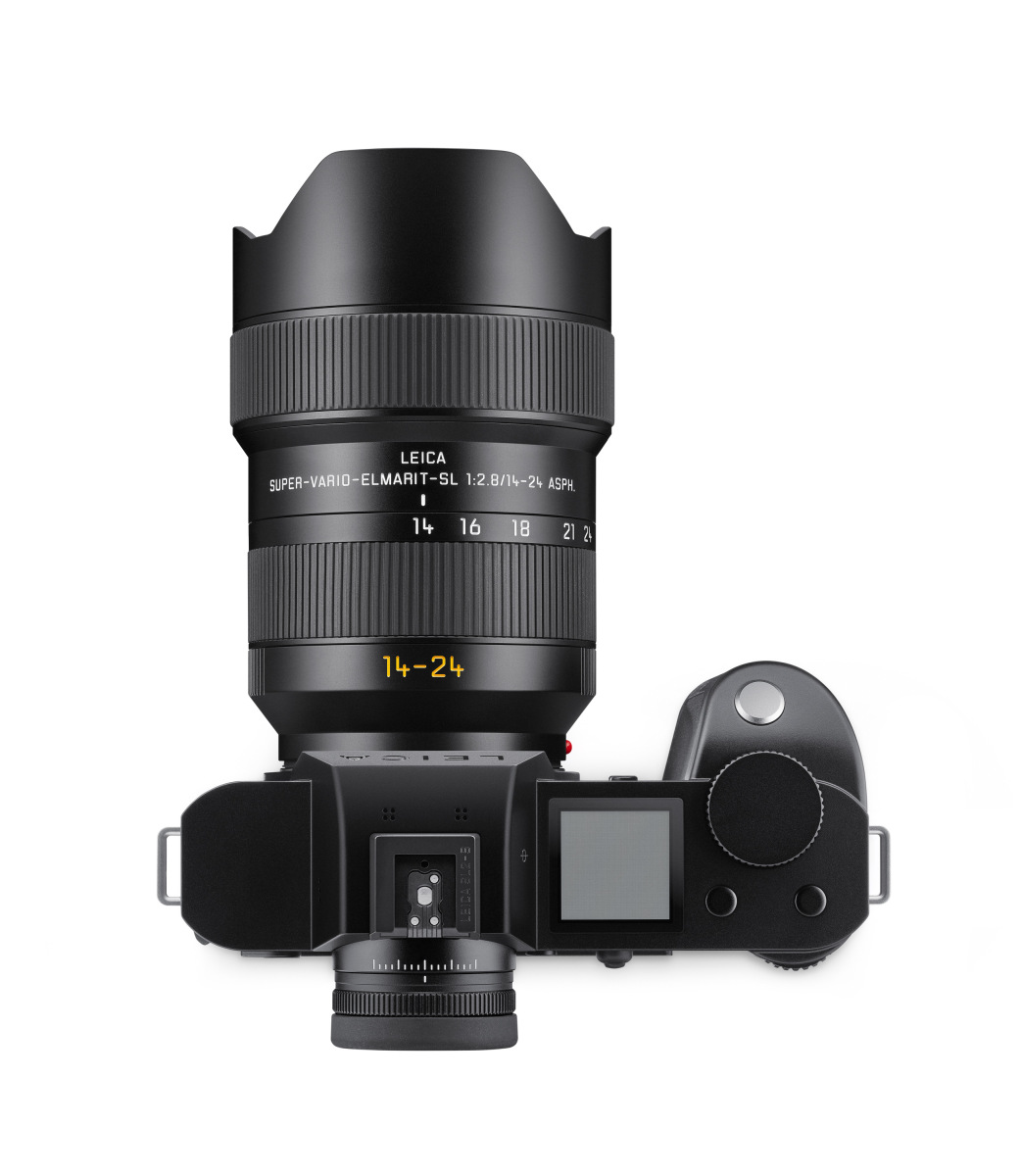 Offering a slightly wider focal length of 14mm as well as a constant f/2.8 aperture across the range, the new 14-24mm zoom lens is a great option for landscape, astro, and architectural photography. Designed to perfectly complement the Vario-Elmarit-SL 24-70mm f/2.8, the Super-Vario-Elmarit-SL 14-24mm f/2.8 is a welcome addition to the SL-System. Its compact dimensions and fast aperture also makes the lens extremely useful for video and cine applications, balancing nicely in a gimbal setup.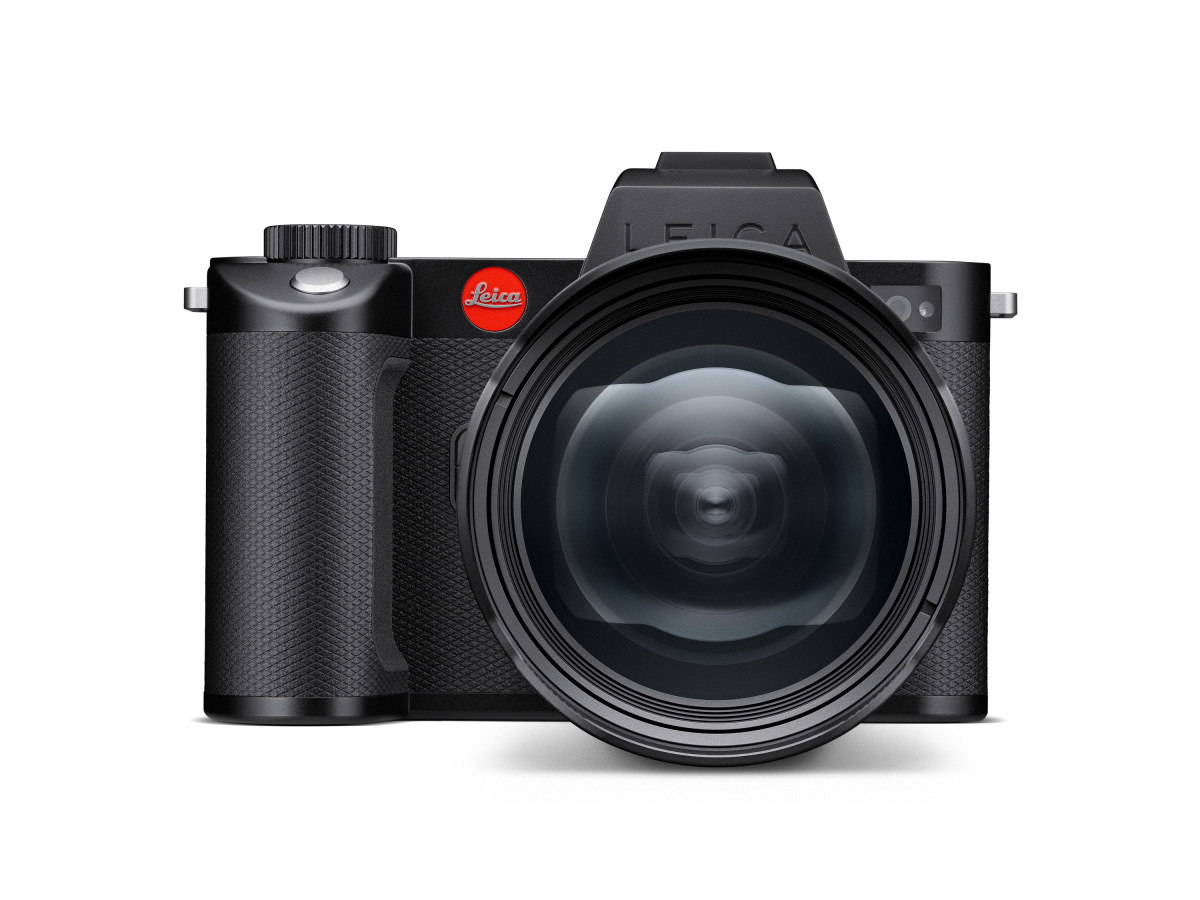 Lens Design
With an advanced optical design consisting of 18 elements in 13 groups, featuring six aspherical surfaces and five super low dispersion glass types, the new utrawide Vario lens offers excellent imaging performance at all focal lengths, distances and apertures. Leica has opted for a single, ultra-lightweight focusing element for quick, precise autofocus. As with all SL lenses, the Super-Vario-Elmarit features all-metal construction with full weather-sealing for even the toughest of conditions. Like the 24-70mm Vario-Elmarit-SL, this lens also provides a constant maximum aperture of f/2.8 throughout the entire zoom range. Minimum focus distance is just 0.28m, offering up some nice wide-angle creative possibilities.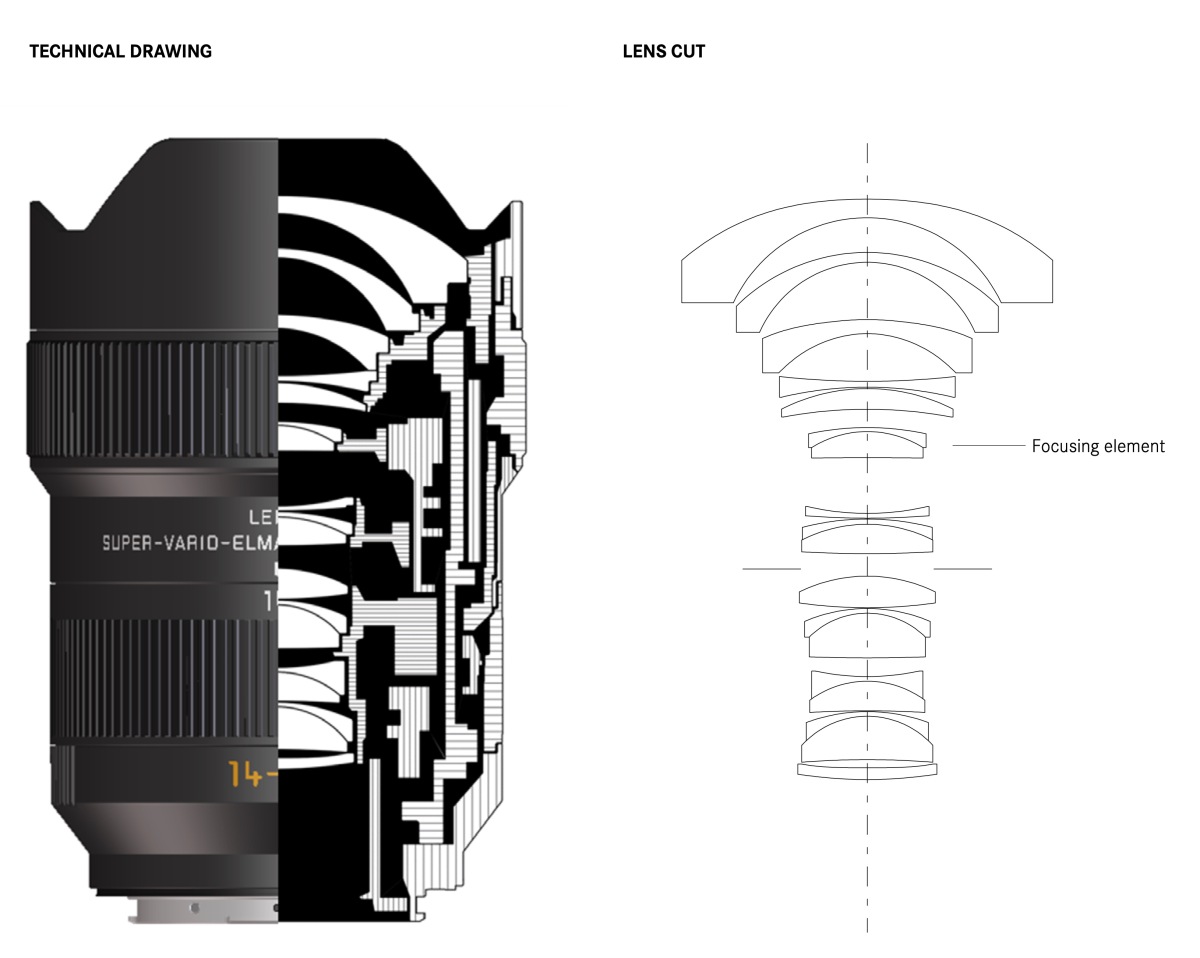 MTF Charts
Taking a look at the provided MTF charts for 14, 18 and 24mm, at f/2.8, f/5.6 and f/8, we can see that depending on focal length, the lens is capable of resolving 40 lp/mm at over 80% contrast wide-open at all focal lengths. Aberrations are well-controlled and sharpness is consistent across the frame, only falling off slightly in the extreme corners. While not quite up to the optical performance of the Super-Vario Elmarit-SL 16-35mm, the 14-24mm isn't too far off, while offering a wider field of view.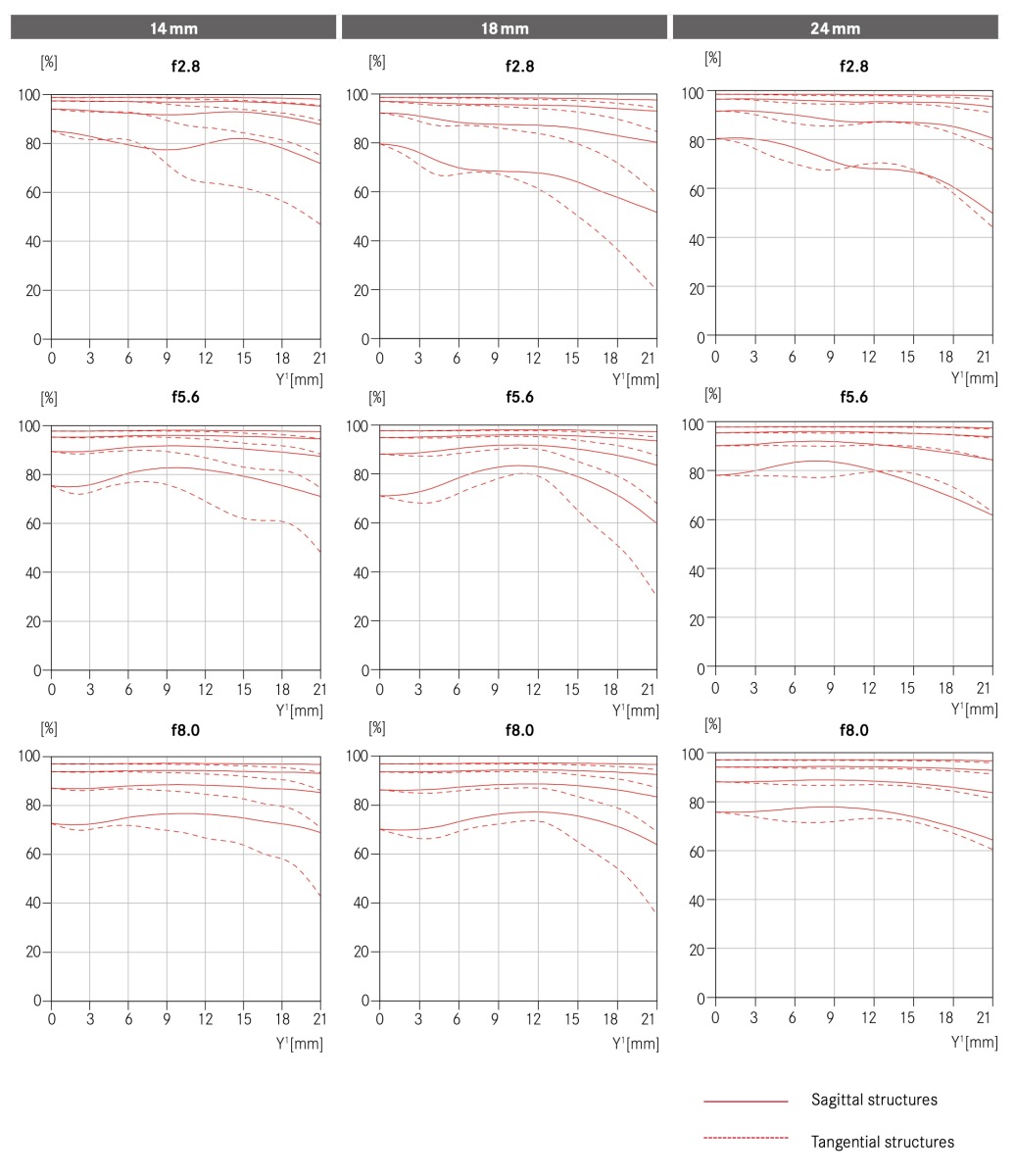 Pricing and Availability
Tech Specs
| | |
| --- | --- |
| Angle of view (diagonal, horizontal, vertical) | 14mm: 112.4°/102.4°/79.3° | 24mm: 85.0°/74.6°/53.9° |
| Number of lenses/groups | 18/13 |
| Finish | Black Anodized |
| Position of entrance pupil | 14mm: 96.2mm | 24mm: 91.6mm |
| Focusing range | 0.28m to infinity |
| Largest scale:Smallest object field | 14mm: 1:11.4 │ 24mm: 1:7.4Full-frame: 14mm: 273mmx410mm │ 24mm: 176mmx265mm |
| Aperture | Electronically controlled aperture, setting on the camera, half or third values can also be set |
| Lowest value | 22 |
| Bayonet fitting | Leica L bayonet fitting with contact strip |
| Filter | Holder for foil filter on bayonet |
| Coating | Hydrophobe Aqua-Dura® coating on external lenses |
| Length | Approx. 131mm |
| Diameter | Approx. 85mm |
| Material | Aluminum full-metal housing |
| Dust/Splash Protection | Yes |
| Weight | Approx. 855g |
| Scope of Delivery | Lens, lens hood (built in), lens caps, lens bag |
| Warranty | 2 years |
Press Release
Unlocking the Power of Ultra-Wide Angles: Leica Debuts Lenses for Elevated Landscape, Architecture & Astrophotography
Teaneck, October 19th, 2023 – Renowned camera brand, Leica Camera, has unveiled two cutting- edge additions to their SL-System: the Super-Vario-Elmarit-SL 14–24 f/2.8 ASPH. and the Super- APO-Summicron-SL 21 f/2 ASPH. Perfect for professional photographers and enthusiasts alike, these lenses promise unparalleled image quality.
The Leica Super-Vario-Elmarit-SL 14–24 f/2.8 ASPH. caters to photographers desiring a 14 mm focal length with the SL-System. This Leica lens delivers breathtaking panoramas and videos, thanks to its consistent f/2.8 aperture. Its advanced optical design ensures sharp images from edge to edge, making it an excellent choice for landscape, architecture, and astrophotography. The wide diagonal viewing angle of up to 114 degrees lead to unavoidable distortions and aberrations in ultra wide-angle lenses, which are excellently compensated by the elaborate optical construction of the Leica Super-Vario-Elmarit-SL 14–24 f/2.8 ASPH. The lens's chromatic aberration compensation and aspherical lenses enhance its appeal. Alongside the Leica Vario- Elmarit-SL 24–70 f/2.8 ASPH., photographers gain a broader focal range without the added bulk.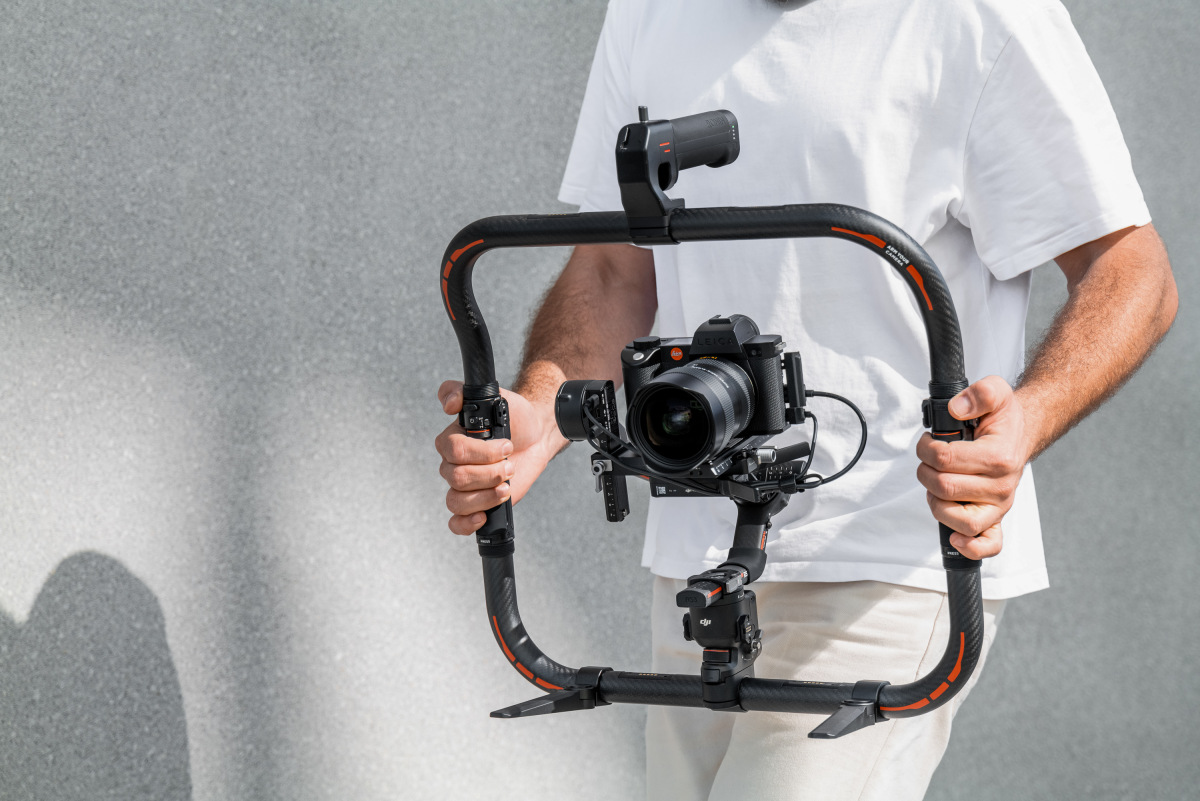 The Super-APO-Summicron-SL 21 f/2 ASPH. emerges as the world's first 21 mm APO lens. Meeting the high standards of professional photographers, it delivers consistent sharpness across the frame. Seamlessly integrating with the existing APO-Summicron-SL range, it retains the compact size and robust Dual Synchro DriveTM autofocus. This lens is versatile, perfect forstudio, landscape, and architectural photography. With its close focusing distance and apochromatic correction, Leica ensures top-notch image clarity.
Both lenses serve to elevate the SL-System offerings while underscoring the L-Mount alliance's robust portfolio.
The Super-Vario-Elmarit-SL 14–24 f/2.8 ASPH. is available for $2495, while the Super-APO- Summicron-SL 21 f/2 ASPH. is priced at $5495. Available now at Leica Stores, the Leica Online Store, and authorized dealers.