There is something about the S2 that makes me want to go out and make photos more so than any other camera I have ever owned. In my quest to satisfy this urge, I am getting out to new locations that have been on my to do list for a while.
My latest trip was a hike to Andrews Bald to photograph flame azaleas with their beautiful orange blooms. Andrews Bald is located in the Great Smoky Mountains National Park and is accessed via moderately difficult trail that starts at the Clingman's Dome parking area. A great resource for hiking in the Smoky Mountains can be found at HikingInTheSmokys.com. Specifically, information about the trail to Andrews Bald can be found here.
It is possible to see flame azaleas in various places in the Smoky Mountains National Park, Blue Ridge Parkway, and surrounding areas although they are not very common. Andrews Bald is a great location to photograph flame azaleas because there is a large number of azaleas and a wide vista of the Smoky Mountains and Fontana Lake. The fact that the Andrews Bald trail starts at the Clingmans Dome parking area is a bonus. The views from the parking area are fantastic and the road up to Clingman's Dome is a treat in itself.
Road To Clingmans Dome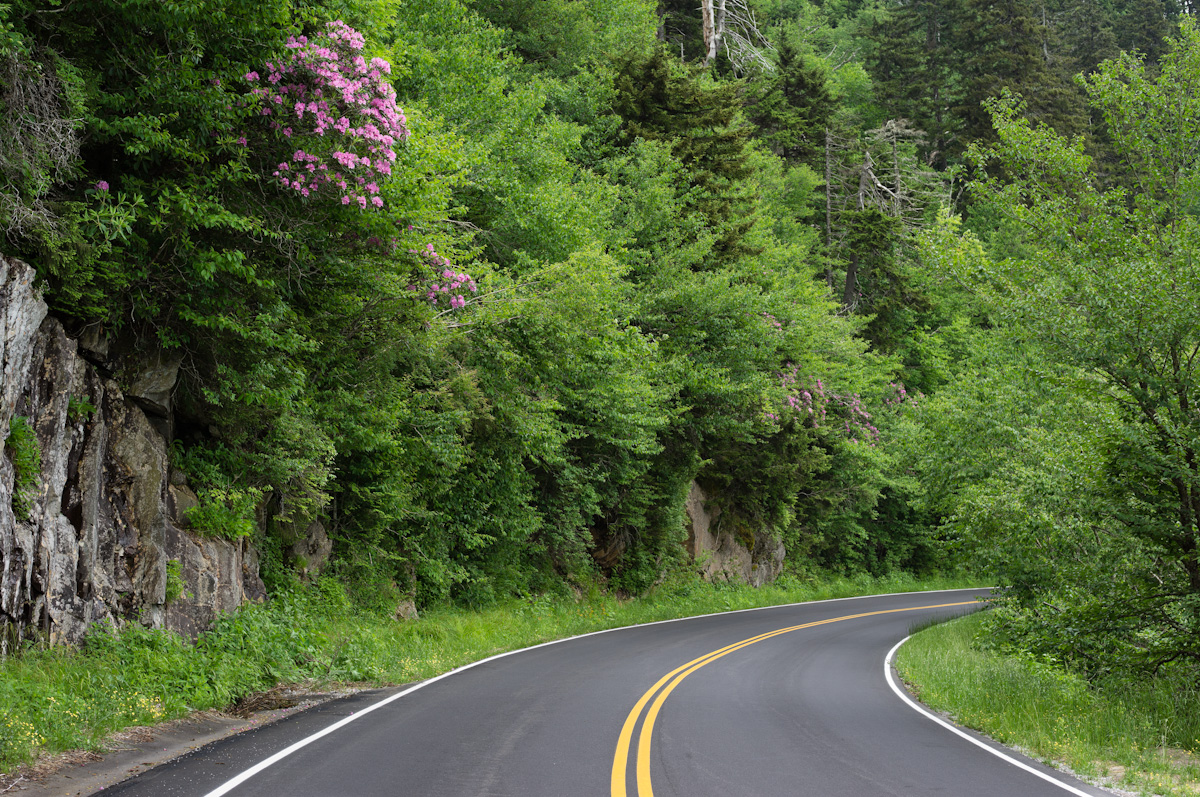 I decided up to Clingman's Dome the evening before my planned hike to Andrews Bald in hopes of getting a sunset photo. I was in for a shock when I arrived at the parking lot. The temperature was almost 30 degrees cooler than the valley I had left less than an hour earlier and there was a cold wind blowing. It was cold (a relative term this time of year) and all I had was a rain jacket. While waiting for sunset I couldn't resist the temptation capture the view.
Late Evening View from Clingmans Dome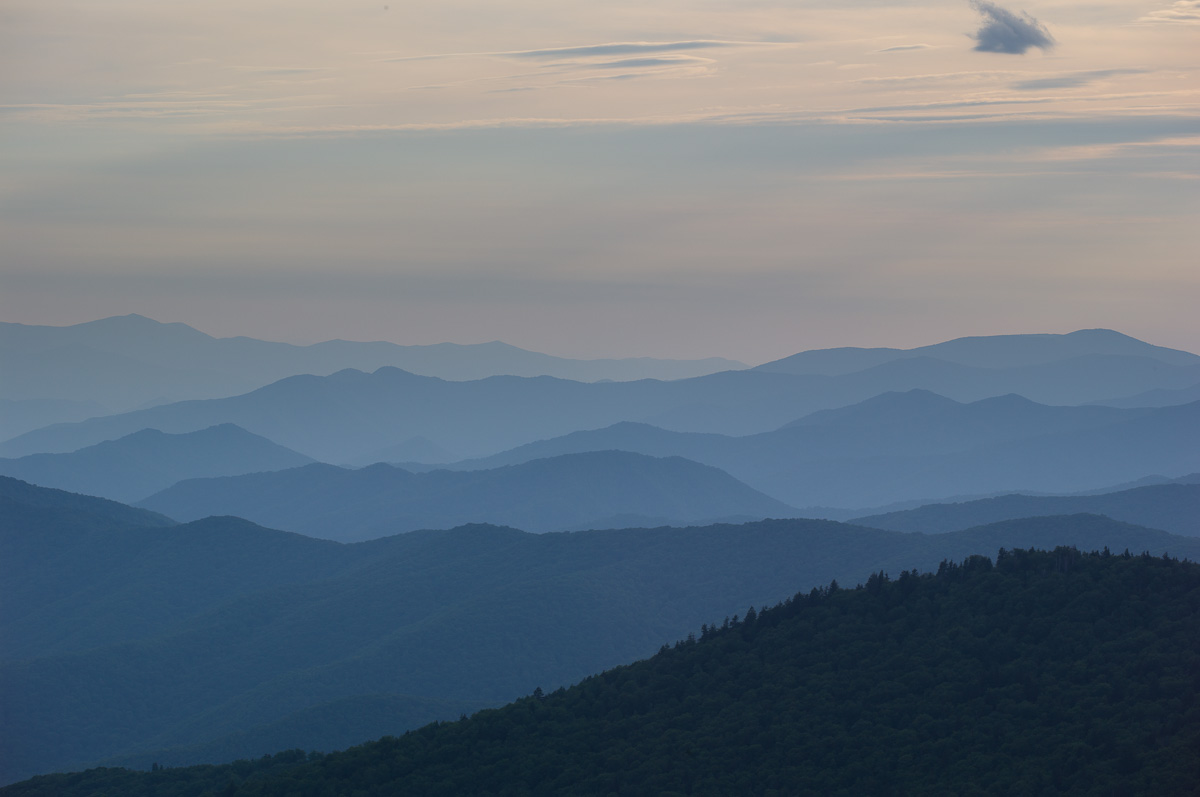 The parking lot was probably the most empty I have ever seen it in the evening. That turned out to be a good thing when this guy and his wife pulled up in a beautifully restored Chevelle SS and parked in an empty area creating an unplanned photo op for me.
Chevelle SS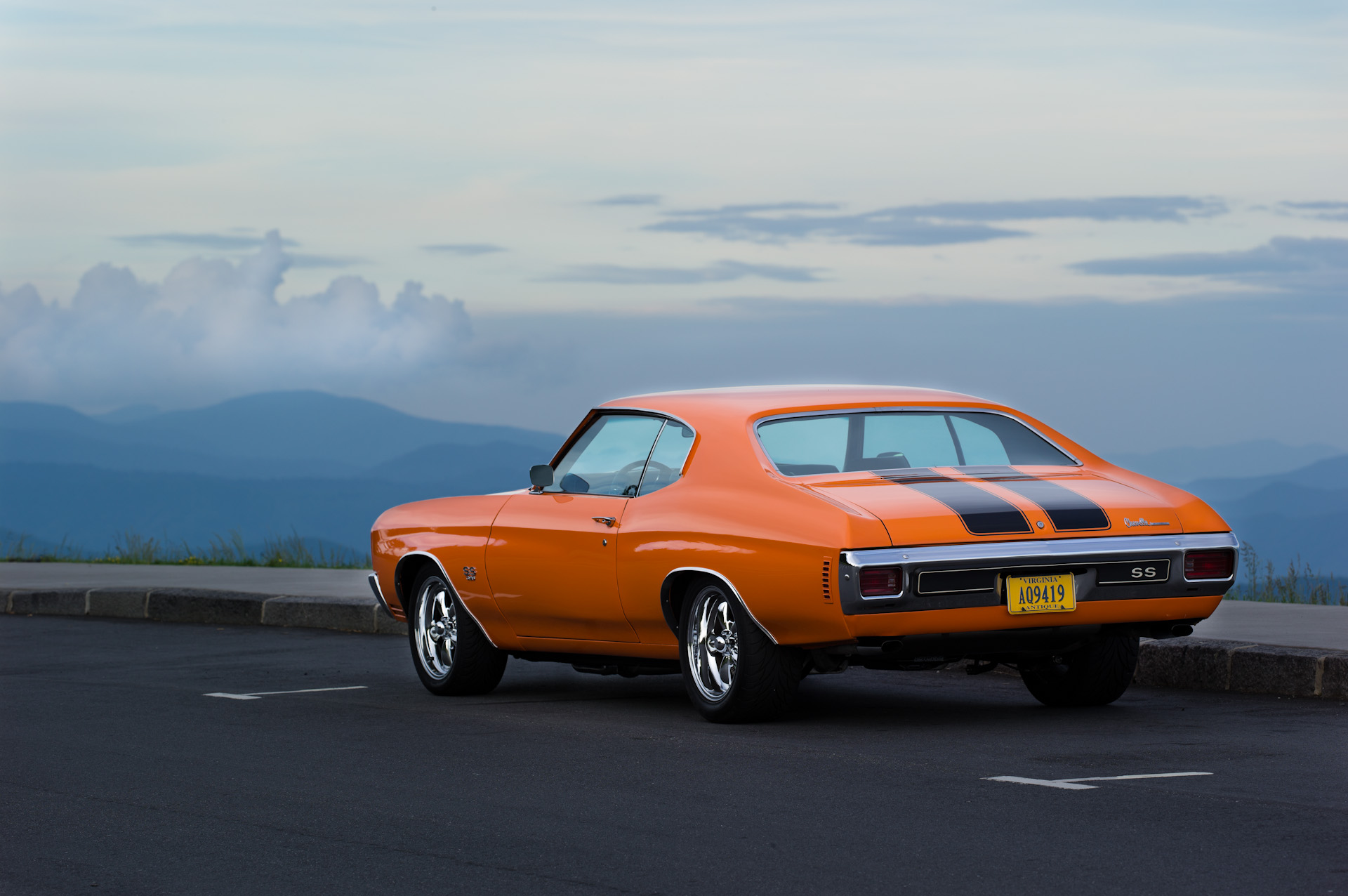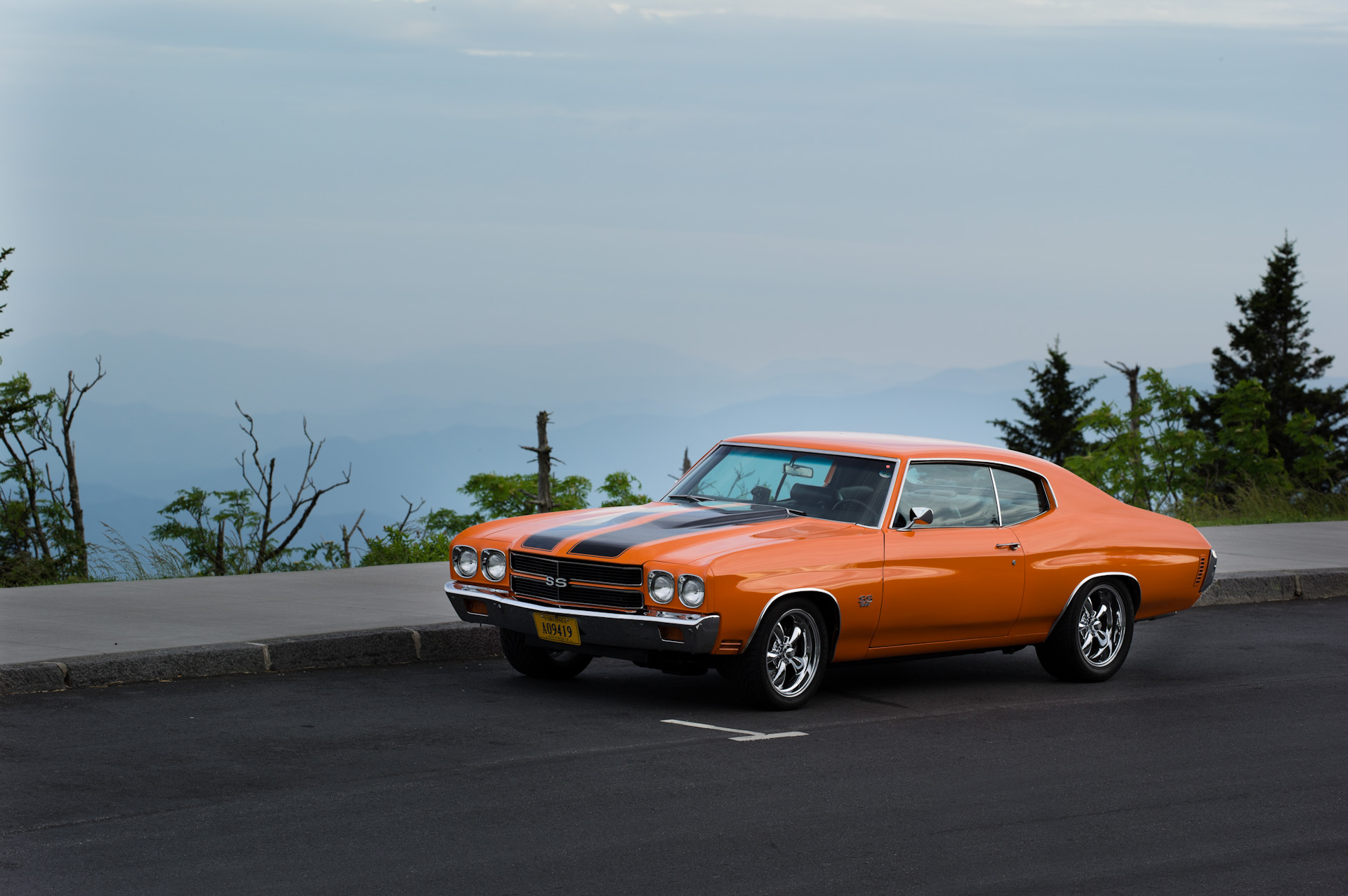 This time of year, the sun sets to far to the northwest for really good sunset photos. The only ridge line higher than the parking lot blocks the horizon where the sun sets. The view is still much better than most places.
Summer Sunset at Clingmans Dome

The next morning I arrived at Clingman's Dome parking area at 6:00 AM and that's at least a half hour later than I should have been. However, I have never hiked Andrews Bald and didn't really want to start off in pitch dark. The first half to three quarters mile of the trail is kinda steep and rocky so I welcomed the pre-dawn light.
Andrews Bald Trail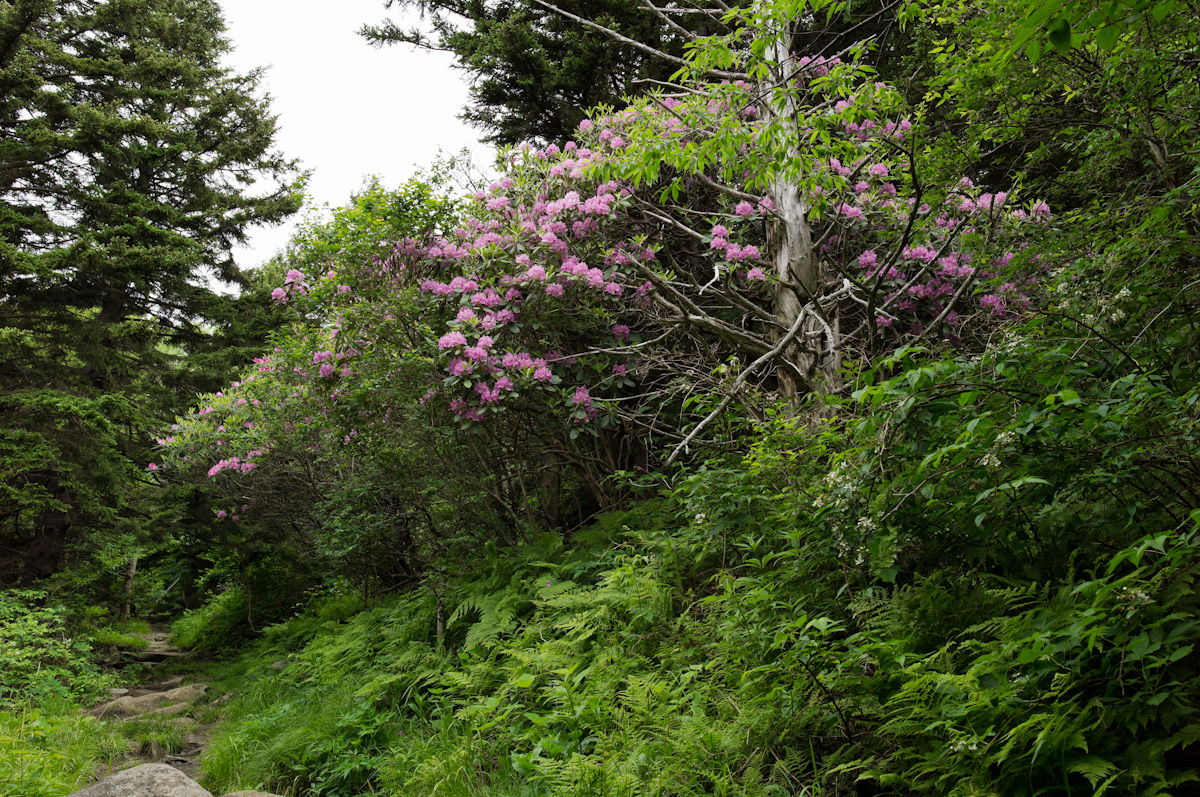 It was a great feeling to see the trail open up to a natural meadow, beautiful view, and flame azaleas.
First Photo of Flame Azalea Upon Arriving at Andrews Bald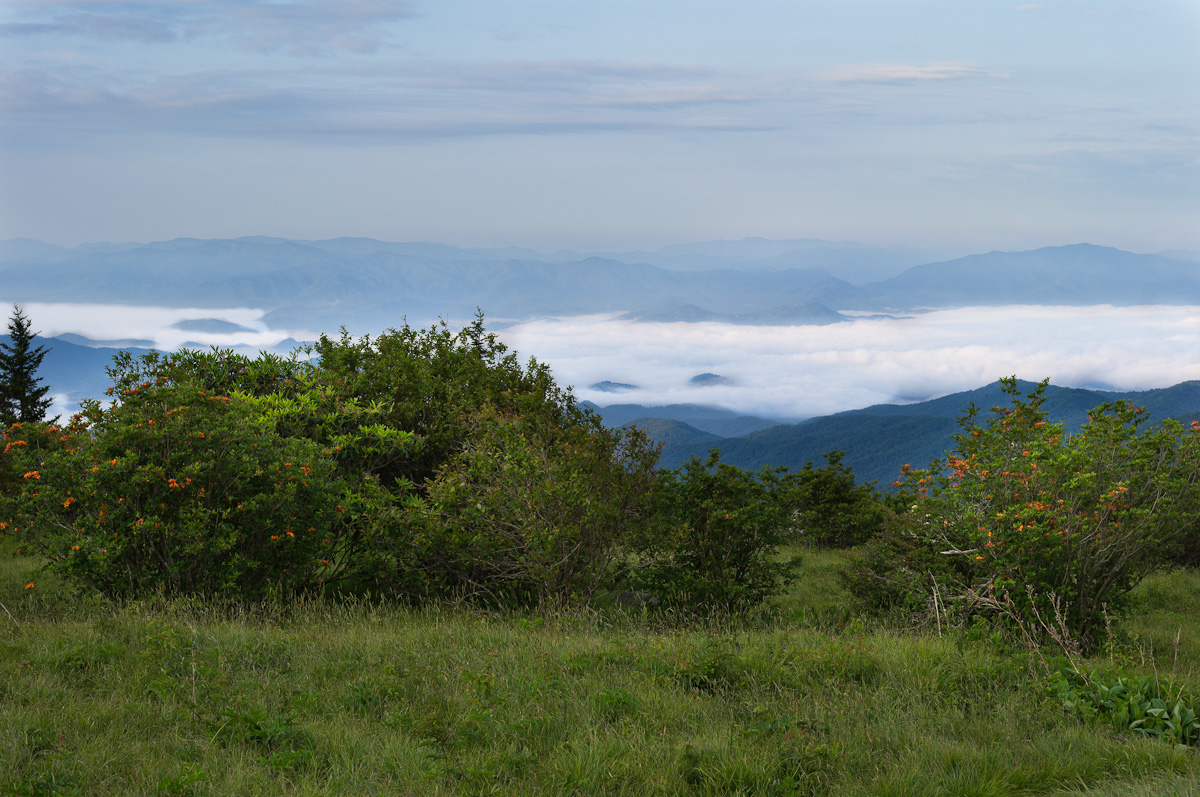 HDR Version of Similar View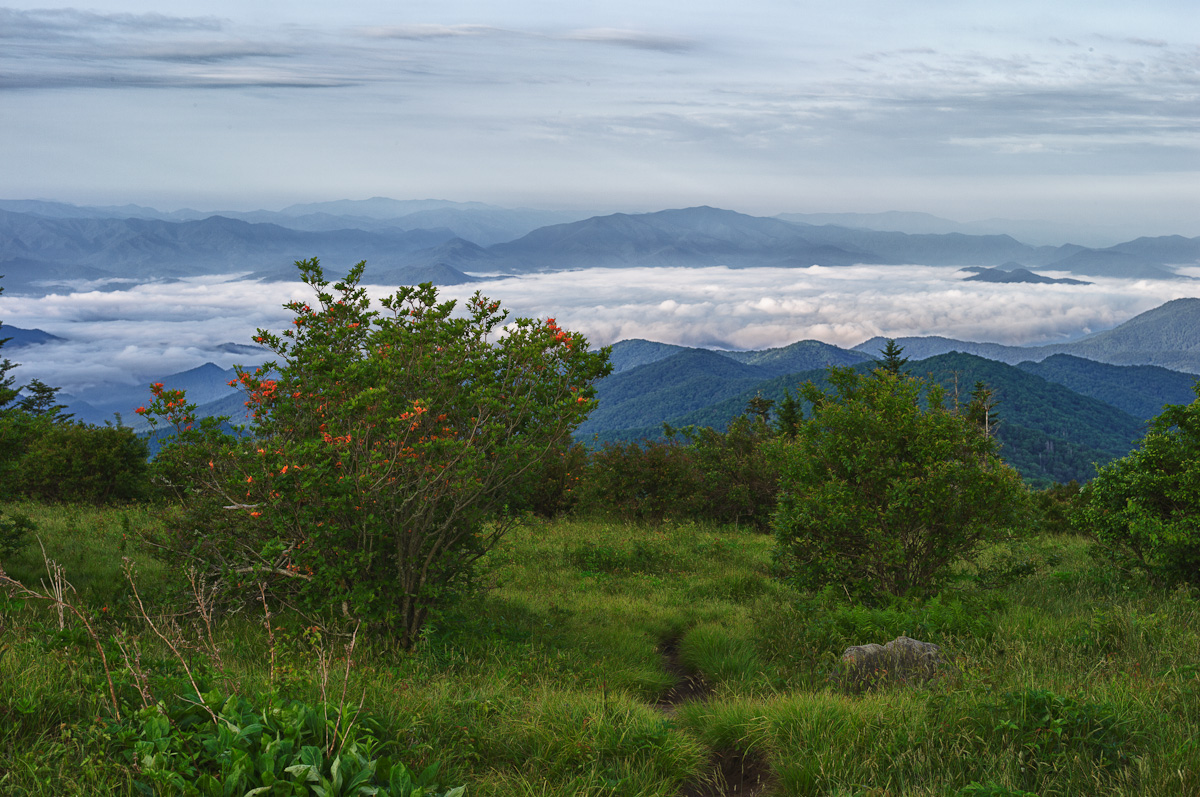 I found it challenging to capture images which accurately reflected the scenes as I saw them. I used the 35mm most of the time and switched to the 70mm for some photos to get some compression between the foreground and background. I intentionally captured two similar photos with both the 35mm and 70mm just to see the differences. The 70mm shows the background better because I had to back up the hill a bit to get similar framing as the 35mm. Also, it is worth noting the 70mm image was my first attempt at focus stacking.
70mm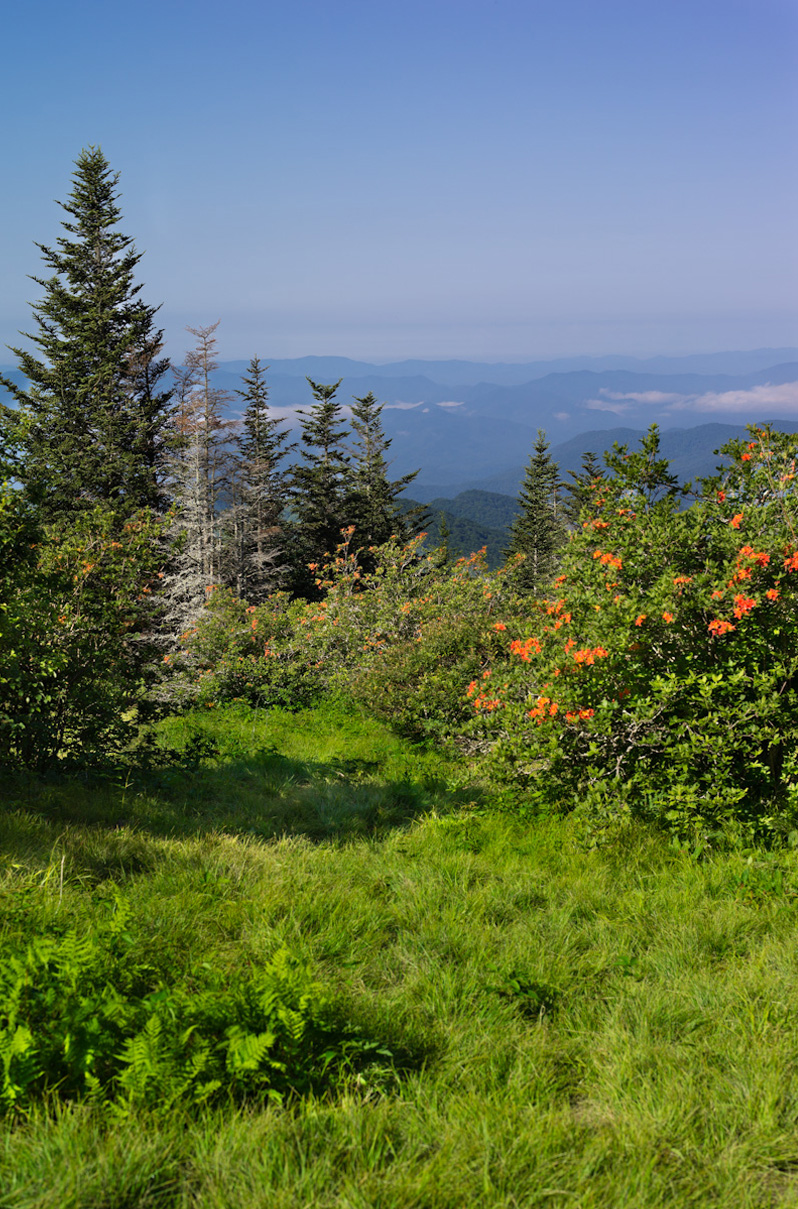 35mm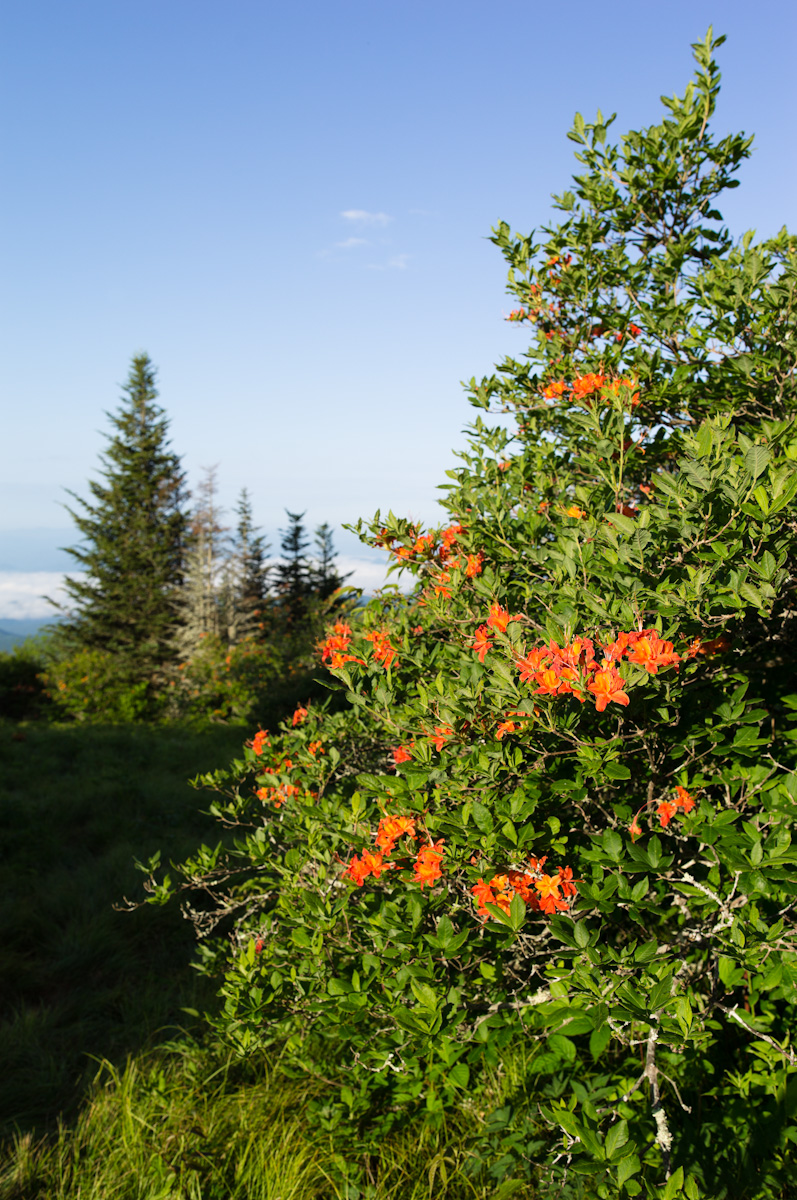 Bonus Photo of Flame Azalea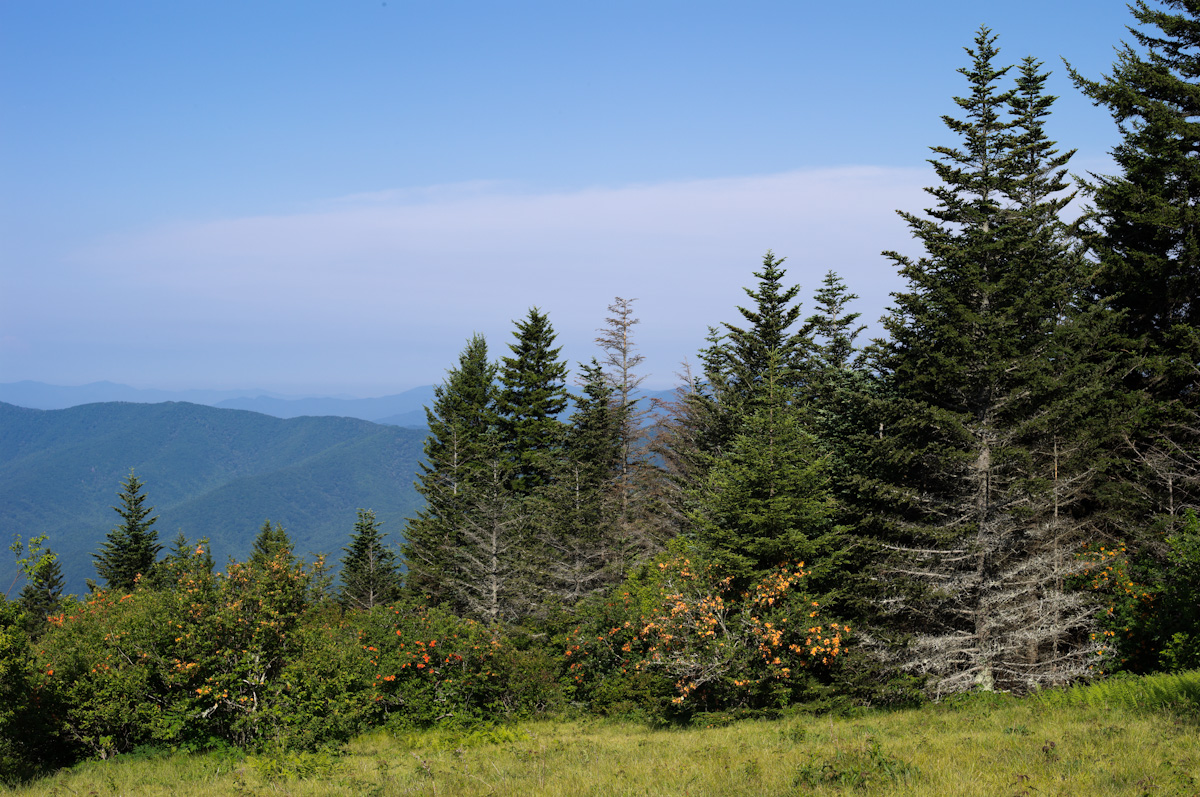 Unfortunately, the Catawba Rhododendrons located in Andrews Bald had already finished blooming, except one. My timing was off this year – maybe next year I can capture both the flame azaleas with their orange blooms and catawba rhododendrons with their violet-purple blooms at the same time.
Catawba Rhododendron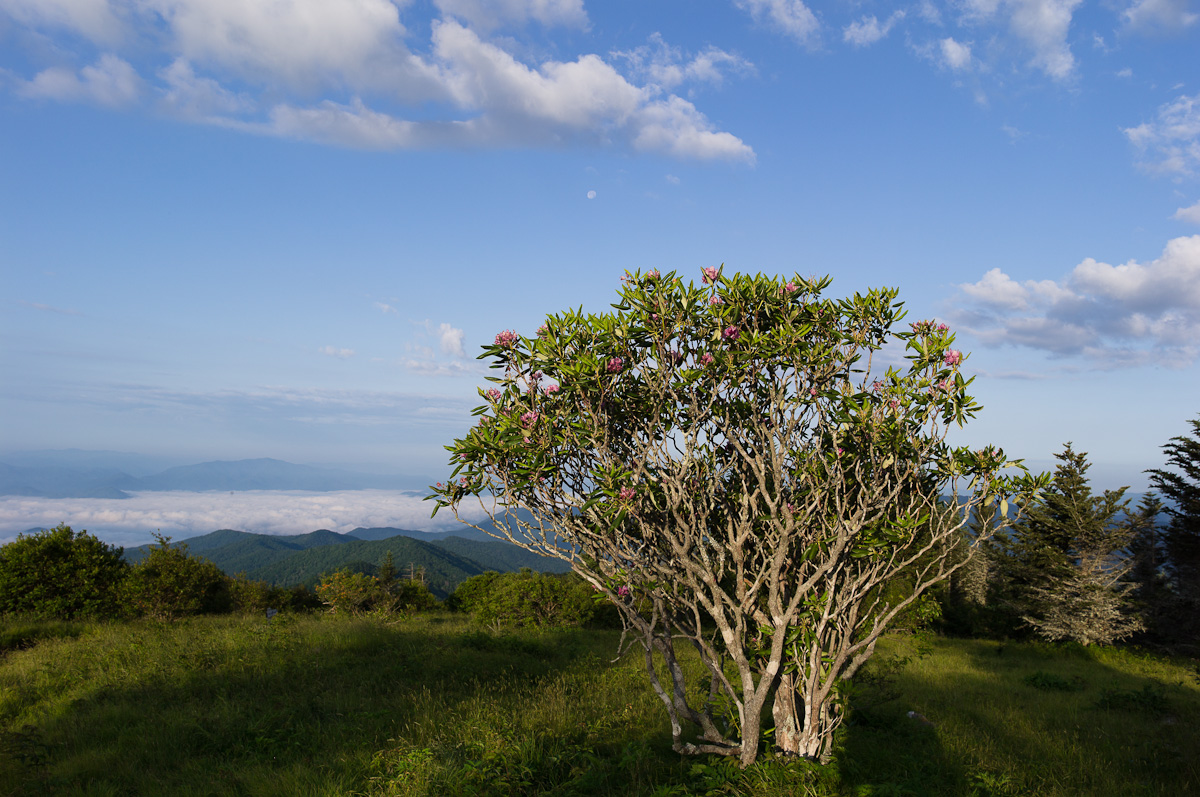 In my excitement up first arriving at Andrews Bald I failed to get a photo where the trail opens up. I remembered to get the photo as I was headed back out. You can tell this photo was taken later in the morning due to the clouds/fog have lifted out of the valley and lake.
Forney Ridge Trail