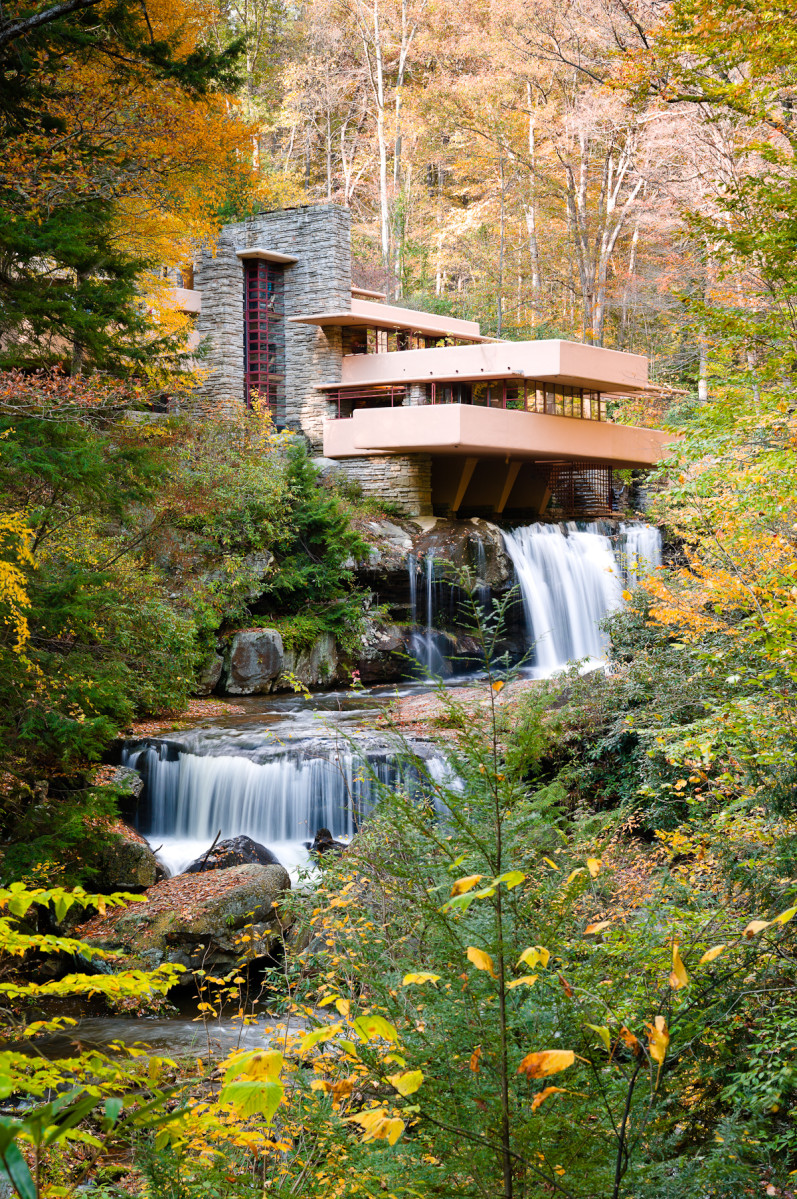 Last week I was in Pittsburgh, PA for the LHSA Annual Meeting. We had the unique opportunity to shoot pictures inside Frank Lloyd Wright's iconic Fallingwater at Bear Run, which is about an hour and a half drive from Pittsburgh. Built for the Kaufmann family in 1936, Fallingwater is an architectural masterpiece, a blend of modernism and synergy with nature.
My wife's family is originally from Southwest Pennsylvania and I've had the opportunity to tour Fallingwater previously. But, photography was not allowed in any form or fashion. This time was different and I was very excited at the prospect. I was also nervous. In spite of the green light for cameras, tripods and monopods were still a no-go. Would my S2 be able to handle this house?
For a safety net, I carried an M9 mounted with 24 Lux and a 50 Lux in the cargo pocket of my pants (no camera bags allowed). But I was determined to try my hand at using the Leica S2 and 35 Summarit-S. I've had good luck hand-holding at low speeds and was still able to get some reasonable DOF even at wider apertures.
Very few photographic situations could have been more stressful (in spite of the peaceful and serene surroundings). With the huge volume of visitors to the house, we were led in groups of 12-14 people spaced at intervals of six minutes. The end result had a few consequences. First, in the small rooms of Wright's design, it was very difficult to get a clear shot without any other people. Second, we had less than five minutes per room. And, third, the previous or following group was usually visible in other areas of the house that we were trying to photograph, like on balconies or in windows. My tactic was to set up and wait until the very last moment when the previous group moved, snap a single shot and hurry on before our guide went for the cattle prod.
As far as whether the S2 worked, I didn't end up having to use the M9. I gained enough confidence after zooming in to 100% on the LCD to check focus on a handful of shots that I continued shooting. Ultimately, I was surprised at my ability to hand-hold the S2 at such slow speeds. 1/24th, 1/30th, 1/60th all were sharp.
So, the S2 worked well and I got a few nice shots. Had I had full run of the house with a tripod and no other people around, I'm sure the results would have been better and more varied, but beggars can't be choosers. This was a great opportunity to take my own images in a true masterpiece of architecture and design.