Two weeks ago I attended the 2010 LHSA Spring Shoot in lovely Savannah, GA. I've gone to almost every meeting since going to my first one four years ago. The LHSA (Leica Historical Society of America) has about 1200 members worldwide and is focused on everything Leica. If you love Leica, the LHSA is the closest you will come to a full-fledged international Leica club. I highly recommend joining and if you do, definitely come to the meetings. Besides great programming and good company, you will also get some great pictures.
The next meeting is in Wetzlar, Germany, the birthplace of Leica, on the tail end of Photokina (Sept. 23-29) and I will be there.
Before heading to Savannah

Leading up to the trip, I went through my usual mental turmoil of deciding what gear to bring along. And, because I had never been to Savannah before, I really didn't know what kind of shooting needs I'd have. Heading to a new photo destination is always fun, but can be a bit tortuous as well, as I try to figure out what to bring and what to leave behind when preparing for the trip.
On several occasions in the past I've used more than one system when traveling. I used to carry a full Leica R9/DMR kit as well as a full M8 kit when venturing to a shooting destination. My secret was to never use more than one system on any given day. I'd pack two separate shoulder bags, one for R and one for M. When en route, I'd use a rolling photo bag, like a Tenba Roadie or Kata OC-84, take out the photo insert along with all the dividers and padding, then put my two camera bags inside. All the chargers and cables and whatnots went in as well. This was my overhead-sized carry-on.
I did this for a few reasons. One, I don't like to hump gear in airports while trying to catch connections. Two, airlines limit you to one carry-on item and one personal item. If I didn't take the roller approach, I would have two camera bags and a laptop bag, none of which I would be crazy enough to check, so consolidation is key. Three, I like to work out of shoulder bags for quick lens changes and backpacks are not my style. Lastly, I am also not crazy enough (or buff enough) to carry two complete systems in one huge bag.
Well, that was life with the DMR and M8. Fast forward a couple of years and I am happily working with just the M9. I've settled on a kit with five (sometimes six lenses) that work for me. My biggest changes these days aren't lenses, but bags. I transitioned from my trusty Crumpler 5 Million Dollar Home to a Tenba Black Label Medium Photo Satchel so I could carry five lenses instead of four. Then I discovered the Artisan & Artist* ACAM-1000, which I dub the "Clown Car" due to its ability to hold way more than you'd expect. The bag is smaller and lighter than my Tenba, yet fits: two M9s (I only have one), six M lenses, a Leica table-top tripod (don't leave home without one), two extra batteries, two external finders, an X-Rite ColorChecker Passport, a hot shoe bubble level, a couple of pens, some business cards… and a recently acquired iPad! And… the strap is ridiculously comfortable even fully loaded.
Okay, so I was all set for my trip to Savannah… if not for the Leica S2.
To bring or not to bring (the S2)… that was my question.

I had been hoping that the 35mm and 120mm S lenses would be available for me to test on the S2 while in Savannah, but the timing didn't work out, especially as a volcano (whose name I can't pronounce or spell) in Iceland spewed volcanic ash in the general direction of the European continent halting all air traffic. No cargo shipments out of Frankfurt meant no lenses for yours truly. I didn't even have a 180mm as all the ones we received went out to customers and I haven't been able to put one into our S2 rental program yet. So, the question was, do I bring the S2 with just a 70mm lens, or do I use my M9 with lenses from 18-90mm and leave the S2 at home?
I decided that because I only had the one lens, I didn't really need another bag and it wouldn't really be that much more to cart around. I'd try to see what would happen if I carried the M kit as usual and just slung the S2 over my free shoulder as another option. Would I use the S2? Which would I pick when shooting around the city?
What happened when the rubber hit the road

As a result of this experiment, an interesting thing happened. An unexpected thing. Regardless of having the M9 draped around my neck with some of the most choice M glass laying in wait in my A&A bag, I kept reaching for the S2 on my left shoulder. The grip, the viewfinder, the sound of the shutter, and the resulting images on the rear LCD kept me going back for more. The poor M languished and I felt guilty. My last LHSA outing was in Seattle in October, where the M9 was utterly brilliant. I couldn't believe the kind of pictures I was able to capture with it. Yet, here I was snubbing one of the best camera systems I've ever used for, well, the best camera system I've ever used.
A question popped into my mind.
Could I be happy with just one lens on the S2 versus an array of M lenses on the M9?

The resulting answer surprised me, especially as I felt a bit limited when testing out the S2 last summer in Germany due to there being no wide angle lens available. But, there in Savannah, the S2, 70mm and I clicked. Almost every shot I'd take felt right. I'd shoot the same scene with the M9 and a 24mm (I usually love this focal length) and the wider view didn't seem to work. I tried 28mm. Same thing. I never abandoned the M9 and carried it with me the whole time. I think I probably got the most use out of it with the 18mm Super-Elmar, which I was trying in order to compare with my trusty WATE (which I left at home).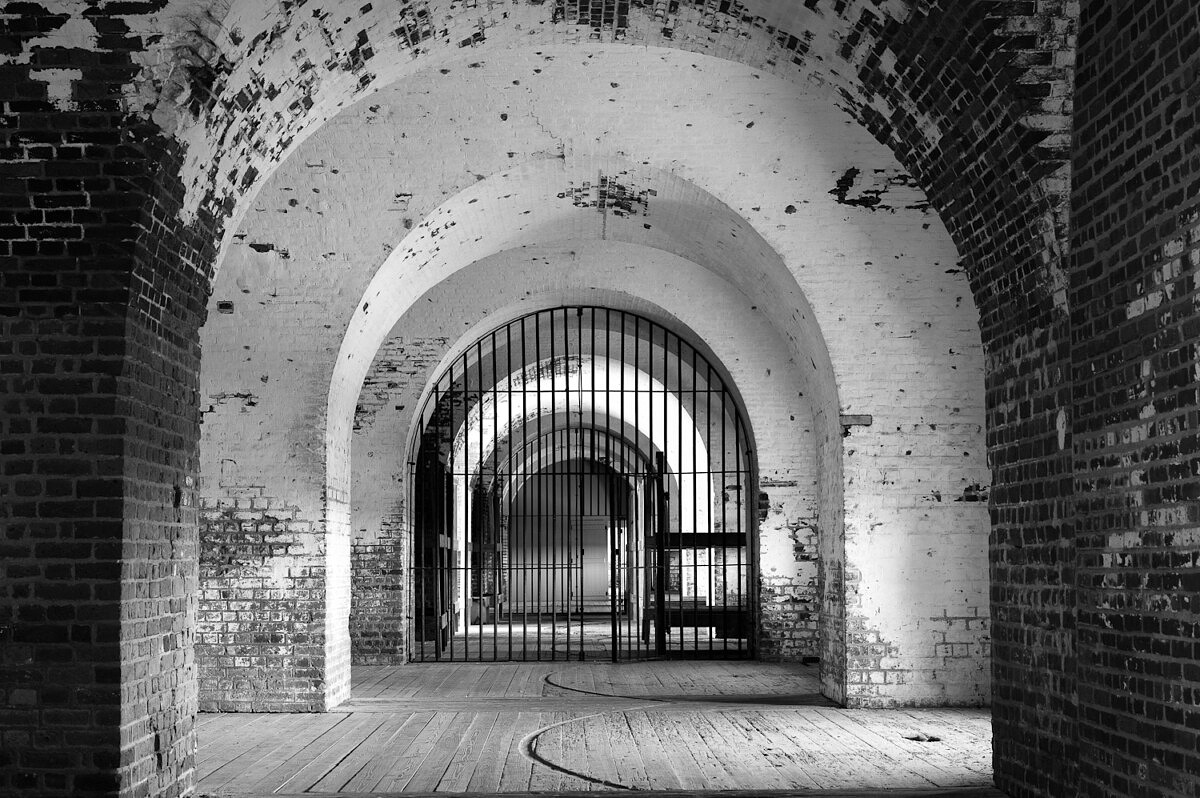 Leica S2 with 70mm, ISO 160, 3 sec at f/13, tripod
Looking at my picks from the three days of shooting, I find it fascinating that all of these different types of shots were accomplished with one lens. Some feel like macro while others have a wider, more expansive air to them. Regardless, I am very pleased with the results.
Always mindful

Having experience with the S2 helped a lot. I was ever conscious to keep my shutter speeds above 1/250th and my aperture at about f/5.6. While a 1/250th isn't necessary, it does pretty much guarantee very sharp results for hand-held shooting. And, even though the 70mm Summarit-S lens is tack sharp wide-open at f/2.5, the depth-of-field with the larger sensor is razor thin. I was attempting to balance decent DOF for urban landscapes with high enough shutter speeds for hand-held shooting, all the while jumping between ISO 160 and ISO 320 in order to maximize dynamic range and minimize noise. Looking at the files after the fact, I should have just left the camera on ISO 320 as there was very little difference between them with regards to image quality.
More observations

Even though I wasn't out to review a new camera, but rather just use it for myself, I did take note of a few things:
The rear LCD is excellent, even in bright sunlight. Compared to the M9 screen, it is just sharper, more vibrant and brighter. The top OLED display washes out, but honestly, this never bothered me. Not once. Most of the time I was looking at exposure info through the viewfinder. Settings like EV comp and ISO I changed through the rear LCD.
The camera really isn't that large or heavy in practical use. The fact was that my M gear weighed more than the S2. The stock strap on the S2 is actually pretty good. It is a curved stretchy neoprene job with anti-slip rubber on the underside. I did find that it was infinitely more comfortable hanging on one shoulder than around my neck, though. When strolling along, especially with obstacles and in crowds, I placed my hand naturally on the lens while I walked to prevent the camera from swinging. I never once felt tired from holding, using, or carrying the camera.
Auto white balance worked almost perfectly. Really. When processing my pictures, I only had to tweak a small handful of images. Most I never changed the WB from what the camera selected. This was not that case with the M9, unfortunately, which was thoroughly tricked by the large amount of green foliage and wide expanses of shade in Savannah. Easy to fix, sure, but the S2's WB algorithms ultimately made for less post processing work.
Exposure metering was also better than the M9. Most of my files required no exposure adjustment in LR.
The autofocus worked brilliantly. I did have a fair amount of experience using the S2, so I knew what to focus on for best results, but the AF just worked. No hunting or missed focus points. Unfortunately, the new firmware 1.0.0.16 was released a few days after I got back and I didn't have a chance to really put it through its paces. (So far, the AF speed seems a fair amount faster with the new firmware. It wasn't lacking before, but the speed improvement is noticeable.)
The S2 viewfinder is amazing. It's just so big and clear and bright. Truly the finest viewfinder I've ever used. I still wish ISO was displayed in it, but that's my only complaint. The fact that it's only 97% coverage doesn't bother me in actual shooting. I'm not always perfectly straight in framing, especially shooting hand-held, so getting a touch extra allows me to rotate a few degrees in LR and not cut anything important out of the frame.
Mirror and shutter bounce is extremely soft. I shot a fair amount of the pictures posted here with the Leica table-top tripod. Some were at danger-zone speeds like 1/8 and others were mutli-second exposures. I didn't have the cable release with me so I just used the 2 second self-timer. For a few of the higher-angle pictures I used my lightweight travel tripod with the same technique. My Gitzo GT1541 with GH1780 head only weighs 3 lbs (that's including the head) and is a full height tripod. Conventional wisdom holds that you should use at least a 3-Series Gitzo and beefy head when shooting medium format digital, but I can't see any lack of sharpness and I was able to carry my little pod quite easily in my padded Gitzo bag, samurai-style on my back. Although, I will concede that there was no wind to speak of and a larger tripod would handle breezy conditions better.
The S2 gets out of the way when shooting. It's simple to operate, quick to respond, and fun to use. How a camera handles and makes you feel when you are shooting with it are just as important with the image quality it produces. Ergonomics, solidity, shutter sound, etc. have always been essential to me. Back in the day (before I went 100% Leica), I preferred the Nikon D2x to the Canon 5D for just those reasons. The Nikon just felt better. Even though the Canon was full frame and took great pictures I couldn't bring myself to use it because I just couldn't fall in love with the shooting experience. This is what makes the S2 so appealing. Everything just feels great to use. The shutter sound is lovely. The body exudes solidity and ruggedness. Leica truly has a knack for designing functional yet elegant products.
The bottom line is that this trip gave me some pause. I knew that the S2 would be a great studio camera, as well as a great landscape tool. What I didn't expect is that it would makes such a great travel camera, usurping my close-at-hand M9, the previously uncontested ultimate camera for travel photography (at least for me). I could probably cover 90% of my shooting needs with the S2 and three lenses (35, 70, 120 Macro). Ultimately, when compared to my M kit, this won't be too much larger or heavier.
I will say, though, that once night came, handheld shooting was out. The M9 excels at this type of photography, especially with fast Crons and Luxes. The X1 that my wife was using on the trip also did quite nicely in low light, with very clean results up to ISO 1600. Hopefully, we'll see some improvements in future firmware for higher ISO performance on the S2, but even still, with the need for higher shutter speeds and the fastest S lenses being f/2.5, it still is not a viable low-light hand-held option. Now, with a small tripod, though, the S2 rocks! Perhaps my ideal scenario in the future is a three lens S2 kit with an M9 and a 35 or 50 Lux.
I absolutely love the S2, but I just don't think I can ever give up the M9. So, going forward, they are just going to have to play along nicely with each other. And to that end, I will probably end up going back to the two bags in a roller approach. Oh goody!
On a technical note, all the files posted above were processed in Adobe Lightroom 2.7 from DNG to sRGB JPG and sized down for web.