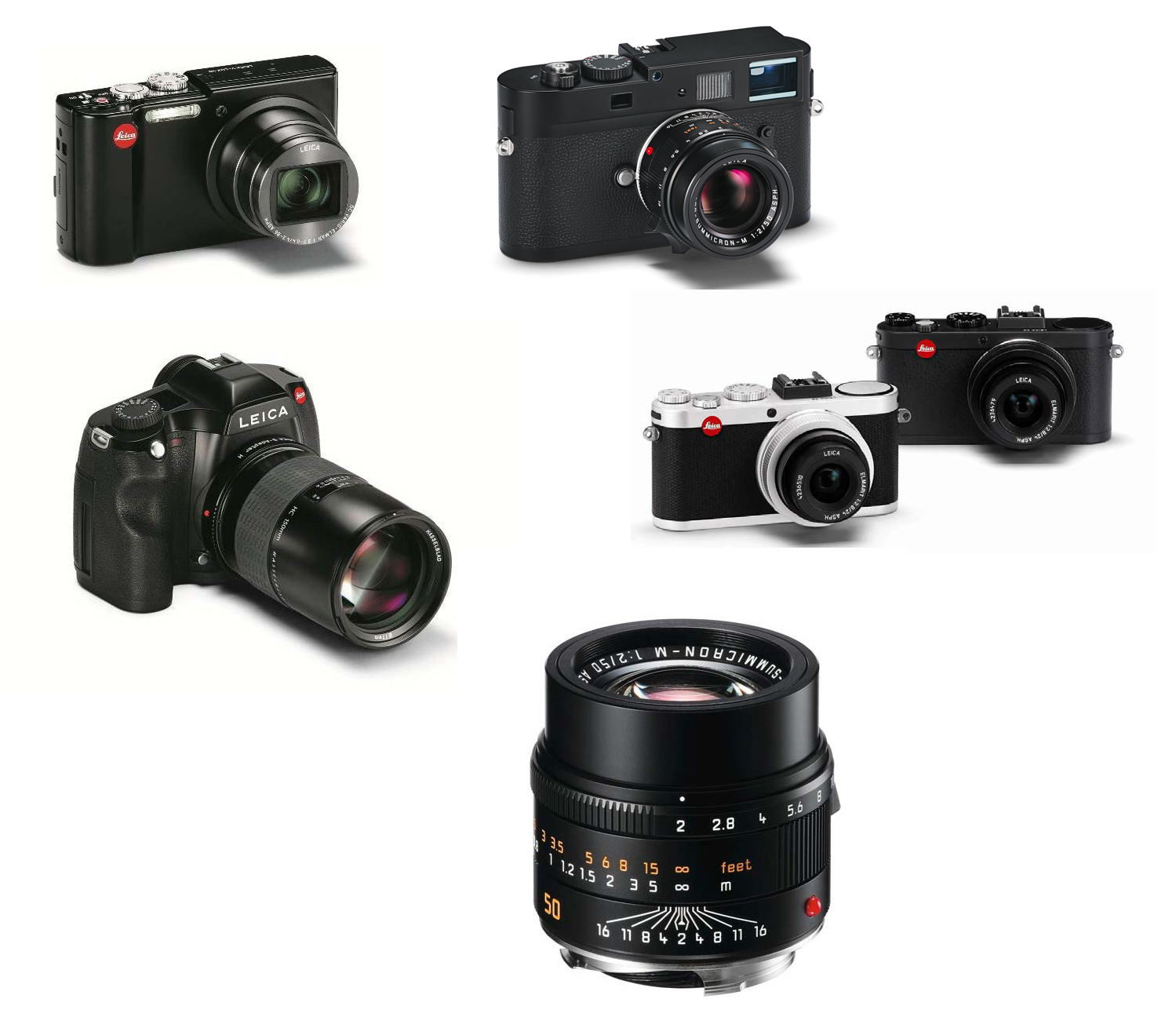 Phew! What a day for Leica product announcements. At 3pm Eastern Time today, Leica Camera announced a broad range of new products. All of this information can be overwhelming, so here is a brief summary of the new products with some of our thoughts:
Leica M Monochrom: A full frame 18 megapixel digital M camera with no color filters over the sensor, allowing for noise-free image quality all the way up to ISO 10,000 while shooting images only in black and white. The camera has no branding on it whatsoever save for the word "Monochrom" etched subtly on the hot shoe. The Leica M Monochrom is poised to produce some of the finest quality images ever to come from a full frame sensor. How do I know this camera will be special? The provided histogram in-camera is generated from the true RAW data…something you will not see with any color digital camera.

Leica APO-Summicron-M 50mm F/2 ASPH: This revolutionary new lens combines nearly all of Leica's optical expertise into one lens: APO and ASPH correction to reduce aberrations and a floating element to guarantee maximum performance at all distances. This will be the finest lens that Leica has ever produced. Expect absolutely gorgeous image quality wide open with perfect sharpness all the way to the corners.
Leica X2: The X1 was special when it was first announced, and Leica continues their tradition of unique products by combining the venerable 24mm Elmarit f/2.8 ASPH with a new 16.5 megapixel CMOS sensor and faster, quieter auto focus. A nice bonus is the new Leica EVF for the X2 which has a resolution of 1.4 megapixels, allowing for pleasurable eye-level photography. Also the camera now comes in silver to match your silver chrome M9-P!
Leica V-Lux 40: Now with more zoom! The Leica V-Lux 40 incorporates a 20x optical zoom in a compact package that will fit in your pocket. This 15.3 megapixel compact digital also features GPS geo-tagging and a large touch screen to make off-center focusing and composition easier than ever. Did I mention this camera has a 20x optical zoom? That makes it equivalent to a 480mm lens in full-frame 35mm format!

Leica S-Adapter-H: Perhaps my favorite announcement of the day, this allows Hasselblad H lenses to be used on the Leica S2. This adapter, combined with the new firmware update 1.0.3.3, allows full electronic control of the lens, including auto focus, electronic aperture control, and perhaps most exciting, use of the lens' built-in leaf shutter for flash sync speeds up to 1/750th of a second. If you desire a faster maximum shutter speed, simply use the S2's focal plane shutter instead to shoot up to 1/4000th of a second.

Leica CS Lenses for the S2: The CS (central shutter) lenses for the Leica S2 will now sync with the body at 1/1000th of a second, a full stop faster than the originally planned 1/500th. This will make the S2 one of the fastest-syncing cameras of any format without compromise. Expect to see all five current S lenses in their CS versions coming October of 2012.