So while I was waiting for an interview in the press area of the Leica booth earlier in the day, I noticed Dr. Kaufmann, the owner of Leica camera, sitting with a few people at one of the tall cocktail tables out of the corner of my eye, having some coffee and chatting. But I immediately did a double take and saw the most unique Leica I've seen in a very long time sitting right there on the table. The white was shining bright under the convention hall lighting and the lens' red color stood in stark contrast to the black and white camera.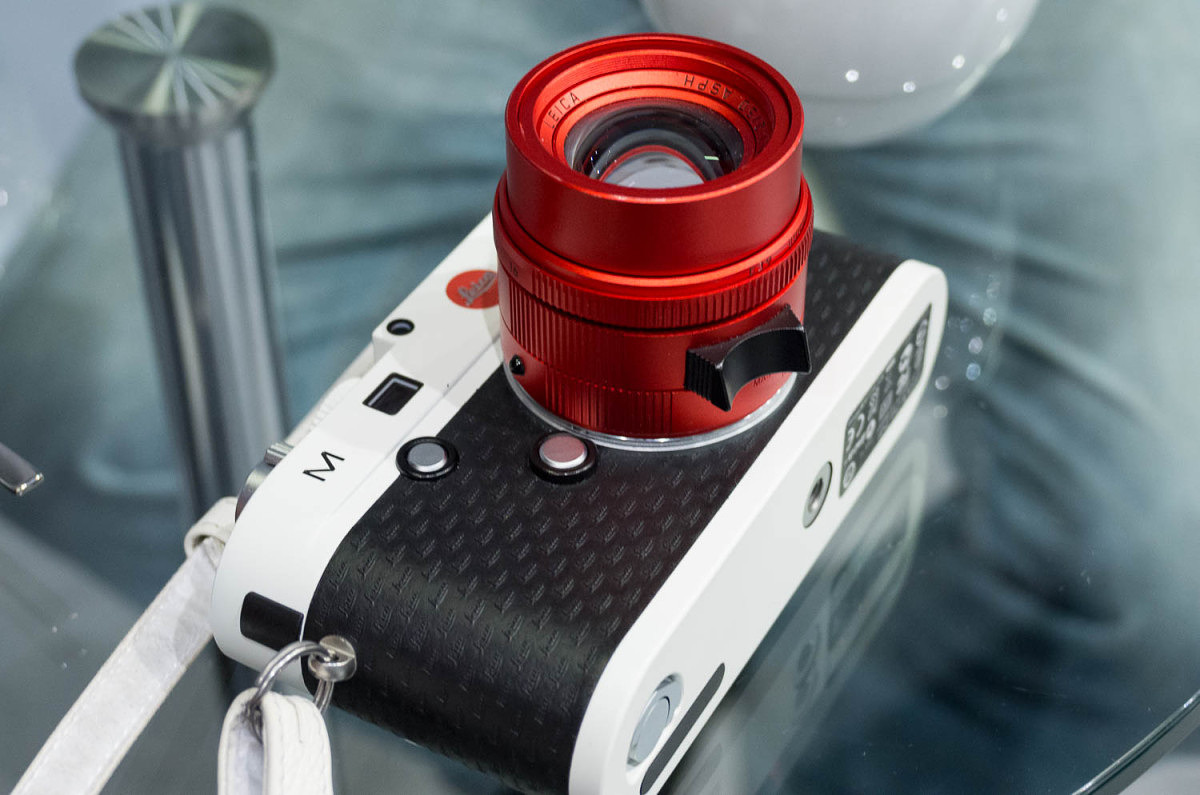 I totally forgot my manners, walked right up to Kaufmann's table and inquired about this curious set. Apparently, this M (Typ 240) was a birthday present given to him last year. The initials A. H. K. and the year 2013 are engraved subtly on the top plate. The top and bottom of the camera were finished in a white lacquer and the black leather cladding, which I thought was textured with a pattern for grip, was actually embossed with tiny Leica scripts. A white leather strap completed the look.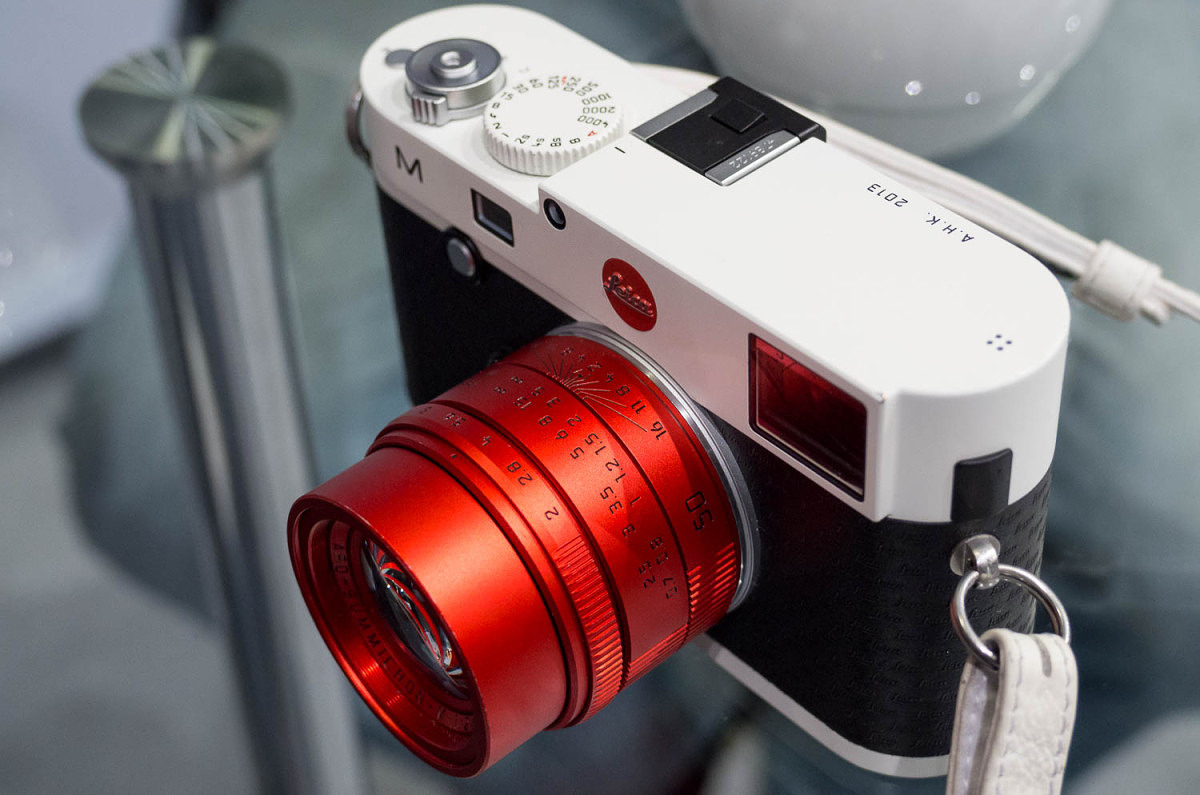 The lens is perhaps the most unique. His 50mm APO-Summicron got a special anodizing treatment over at Weller, the fine machining company that Kaufmann's ACM owns and which supplies lens barrels and other aluminum precision parts to Leica. Turns out that Weller has a small anodizing facility and they experimented with making lenses all different colors. The red lens suited the Good Doctor and now it's his to enjoy. The serial number of the bottom read 0000001. Talk about rare!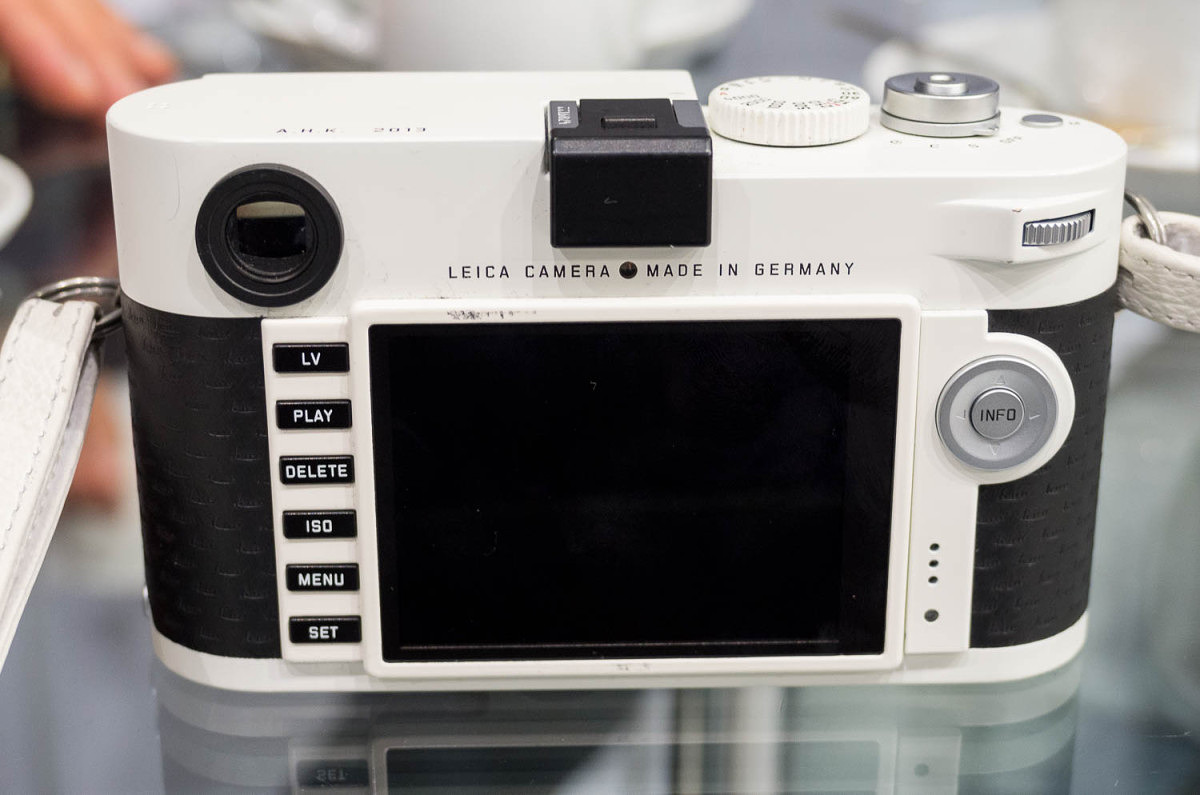 This camera is not a collector's piece at all, though. Kaufmann really uses this camera, as evidenced by the small areas of brassing. I did get to hold it a while before giving the camera back and getting a shot of it with it's proud owner, while he took some shots of me.
Now back to actual reporting…….