Today, Leica is releasing a new limited edition based on the ever-popular Leica Q2 digital camera. In its first special edition collaboration with Disney, the Leica Q2 | Disney "100 Years of Wonder" commemorates the 100 year anniversary of Disney Film Studios as well as the long behind-the scenes relationship between the legendary entertainment company and the iconic camera brand. Walt Disney and his team of animators utilized advanced Leitz photographic equipment to develop new animation techniques to bring their creative visions to life. The resulting detailed storyboards, which was then matched up with voiceovers, was even coined the "Leica Reel" and remained a vital step in the animating process for decades.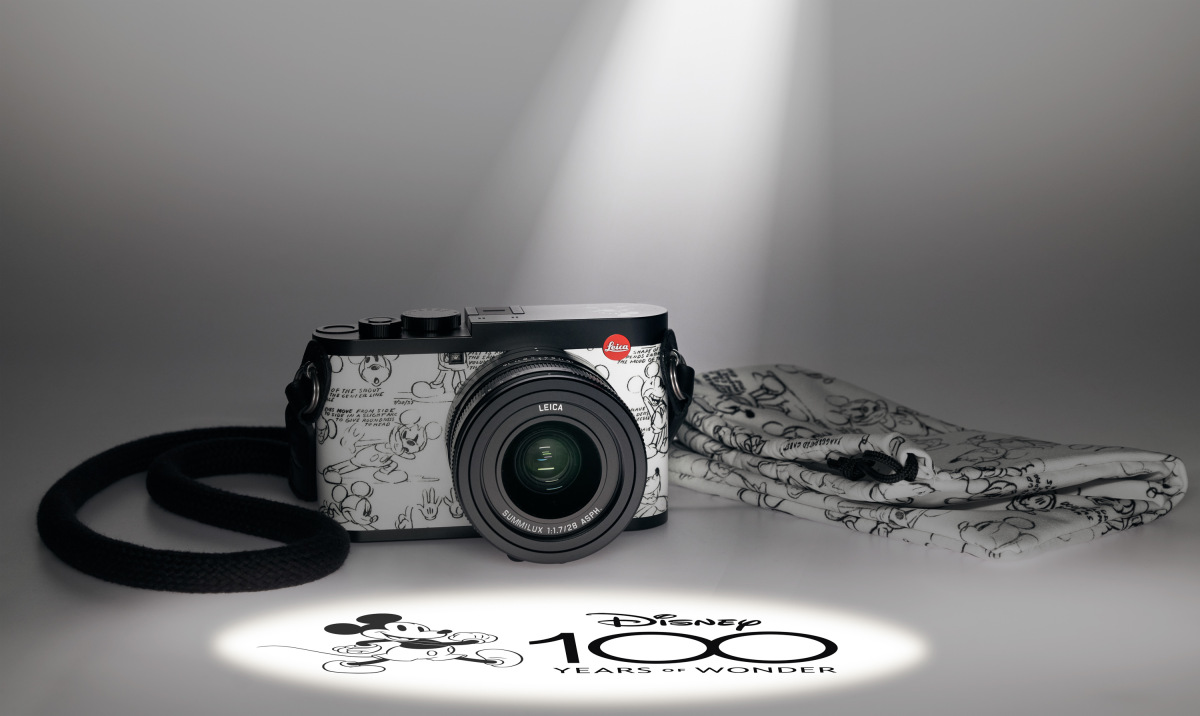 Limited to just 500 sets worldwide, the Leica Q2 | Disney "100 Years of Wonder" features a unique white cladding, reminiscent of the tracing paper used by animators. The black on white print is from an original Mickey Mouse model sheet from 1937, drawn by Don Towsley, famed animator at Walt Disney Studios.
Mickey makes another appearance on the top plate, with a subtle black on black engraving of the character. The Disney logo and edition number are printed in gold along the top edge of the rear LCD. Rounding out the special edition set is a protective dust bag with matching original Disney graphics and a special black rope strap.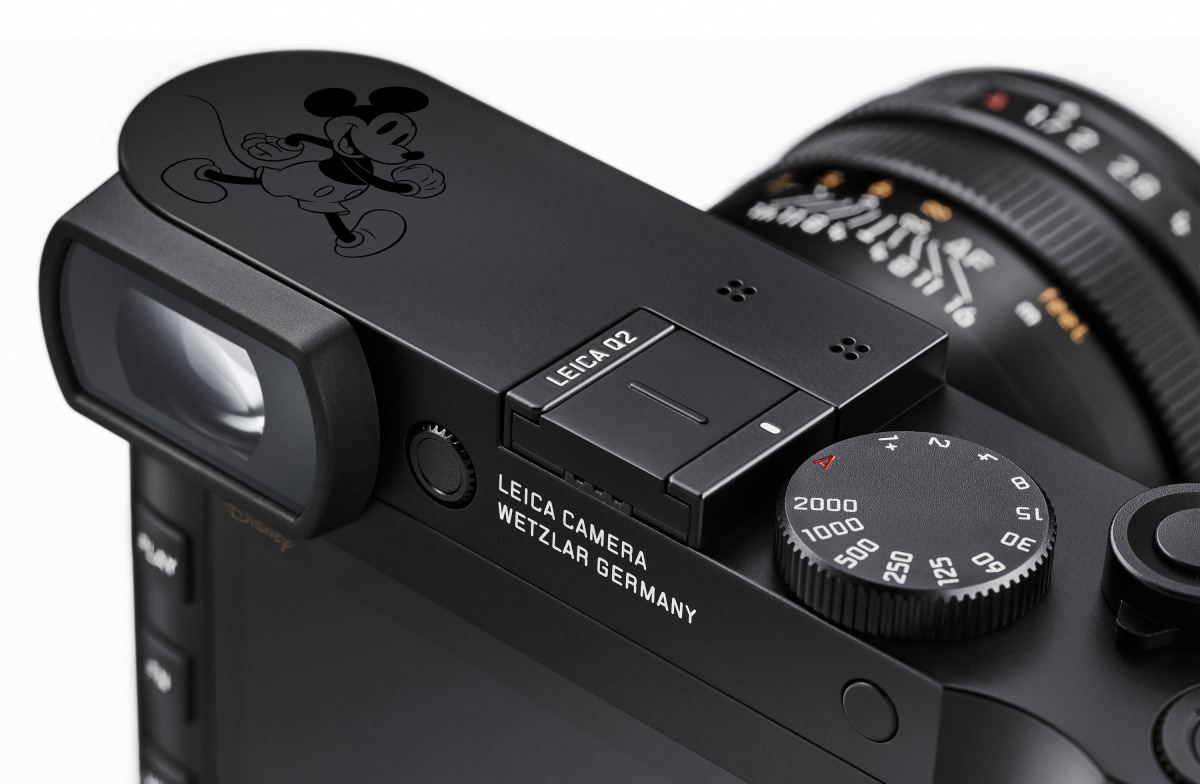 Pricing, Availability and Ordering
The  Leica Q2 | Disney "100 Years of Wonder" special edition will start shipping April 27, 2023 for a price of $5,995. Limited to just 500 sets worldwide, we do expect this edition to sell out fairly quickly. If you are interested in purchasing the Leica Q2 | Disney "100 Years of Wonder" you can do so at Leica Store Miami by clicking the button below, calling 305-921-4433 or sending an email to info@leicastoremiami.com.
Press Release
Teaneck, NJ – March 30, 2023. For over 100 years, Leica has been developing precise optical instruments which have revolutionized the world of imaging many times over. The perfect choice for creative people, particularly those who work with images. And therefore, the perfect collaboration for Walt Disney, who 100 years ago started to bring his vision and passion to animated filmmaking. Disney has been creating sophisticated cartoon storyboards using Leica (then called Leitz) cameras and projectors since the very early days of animation. To mark the anniversary of the film studios, Disney and Leica are now unveiling the closely guarded secret of their groundbreaking collaboration – the special limited-edition Leica Q2 | Disney "100 Years of Wonder".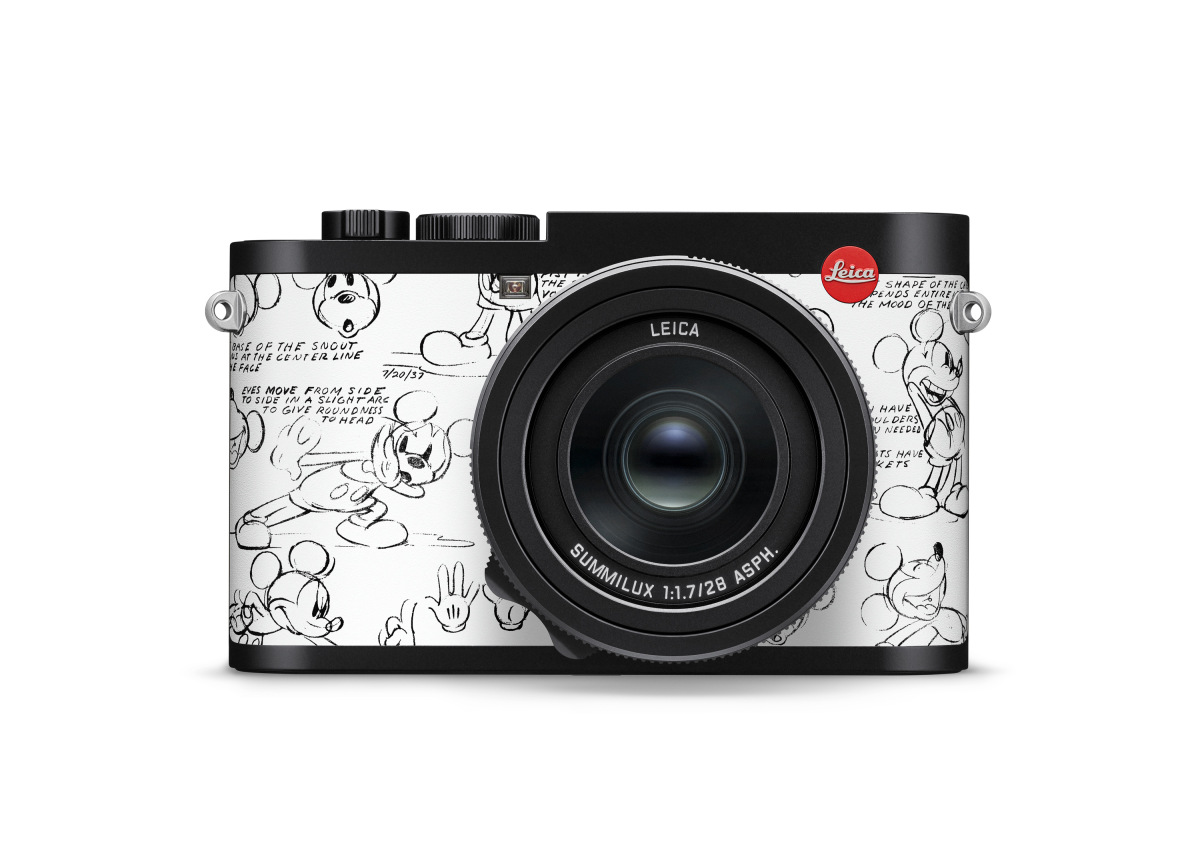 Disney dramatically changed the techniques of animated filmmaking thanks to the innovative Leica instruments of the time – and did so with such lasting effect that the term "Leica Reel" was coined during this period. "Leica Reels" are made from animated stills run on 35mm film projections. In this advanced process, the preliminary artwork is aligned with a soundtrack using combined techniques to get a very precise sense of the pace of a sequence.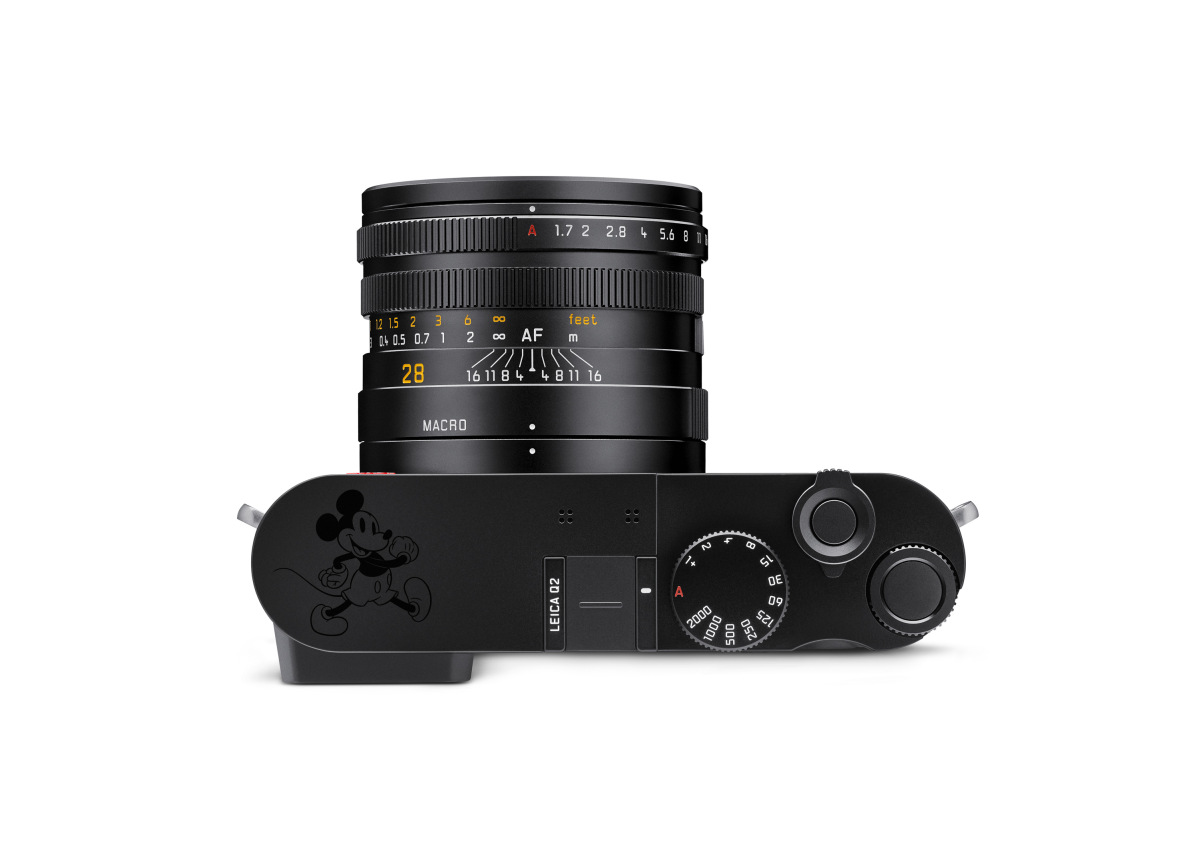 The design applied to the special edition of the Leica Q2 camera dates back to a model sheet created in 1937 by one of Walt Disney Studio's noted animators, Don Towsley. In addition, a Mickey Mouse print adorns the camera's top plate. The special edition also includes a protective dust bag with matching original Disney graphics and a special rope strap.
The Leica Q2 | Disney "100 Years of Wonder" reveals an evocative imagination right at first glance: it is adorned with a very special material reminiscent of the tracing paper on which Disney's creators penciled scenes and characters, which not only gives the camera a sophisticated aesthetic but also makes it even more interesting for amateur collectors.
The special edition is limited to 500 sets worldwide and will be available globally at Leica Stores, Boutiques and the Leica Online Store starting on April 27th 2023. The retail price will be $5,995.