Take a look at the current lineup of compact digital cameras offered by Leica today and you will be presented with a number of tempting choices. It can be a challenge to figure out which camera will fit your needs perfectly, which is why we are pleased to present our first Leica Compact Digital Camera Buying Guide to help you make the right choice. Read through our guide and be sure to check out Leica Store Miami's website for even more technical specifications, accessories, and pricing.
Leica C (Typ 112)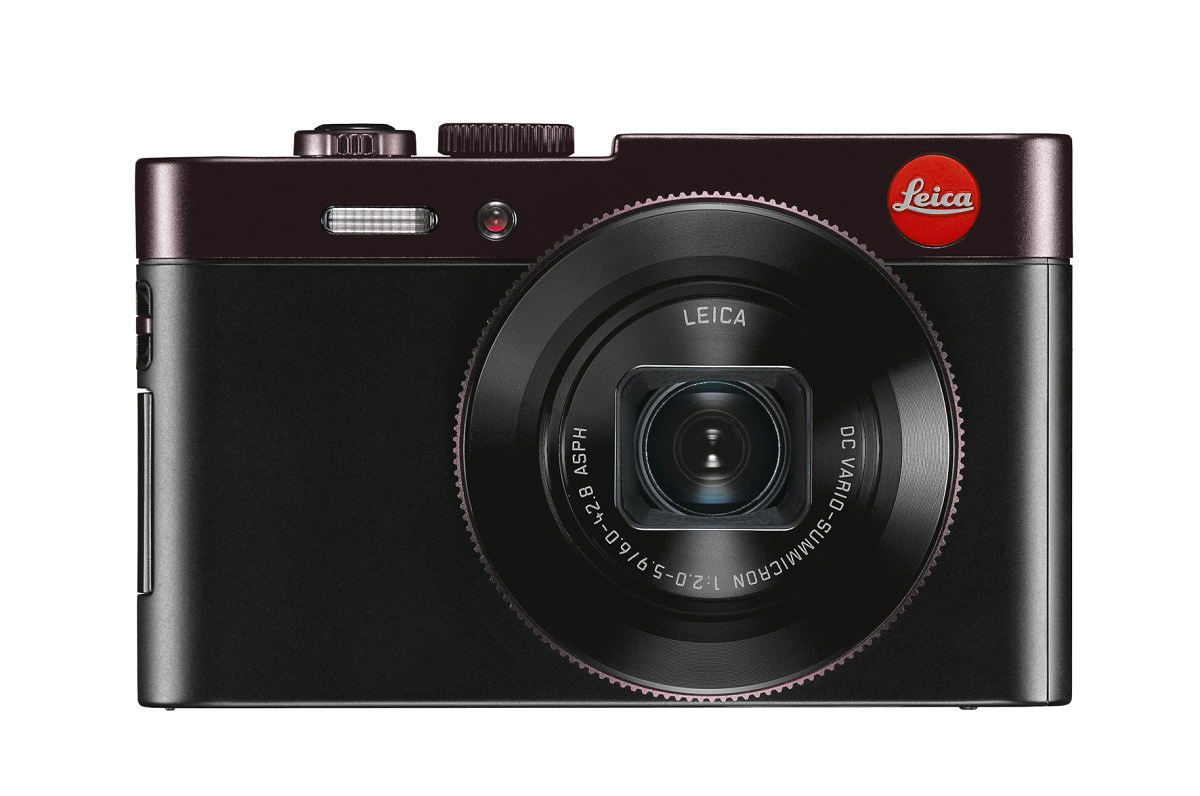 12.1 Megapixels
28-200mm f/2-5.9 Zoom
195 grams (7 ounces)
Cool Features:
Built-in WiFi means you can control the camera from, or send images to an Apple or Android device
Built-in electronic viewfinder (EVF) allows you to shoot even in the brightest conditions
Most compact digital camera that Leica makes
The C is the smallest and lightest camera currently offered by Leica. Just a bit bigger than a deck of playing cards, the Leica C packs a punch with a zoom range from 28mm all the way to 200mm with a lens that fully retracts into the camera when you power it off, making it easy to slip into a front pocket or purse. The integrated WiFi means you can control the C from your iPhone or Android device, or send pictures right from the camera to your phone. The C also has an unusual feature for such a small camera: a built-in electronic viewfinder (EVF) which allows you to shoot with the camera held up to your eye like a traditional SLR. This helps in very bright light where the screen might be a bit washed out, or to steady low-light shots at slow shutter speeds. A wide variety of shooting modes are available to obtain perfect shots for any scenario along with a burst mode and HD video. If you are looking for something small, light and fast, the Leica C is just for you. It also comes in two colors, dark red or light gold and a wide variety of cases and straps are available.
Leica D-LUX (Typ 109)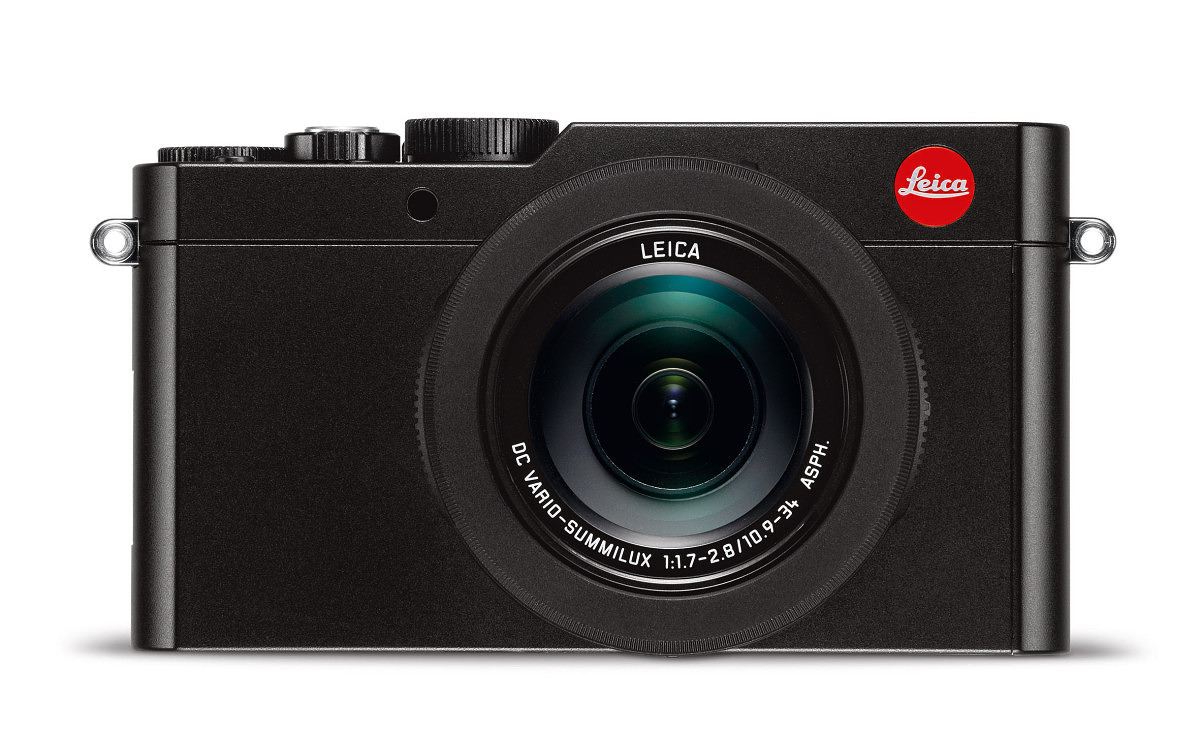 12.8 megapixels
24-75mm f/1.7-2.8 Zoom
405 grams (14 ounces)
Cool Features:
HUGE Micro Four-Thirds Sensor for incredible image quality
Fast lens great for low light shooting
Built-in electronic viewfinder (EVF) allows you to shoot even in the brightest conditions
The Leica D-LUX series of cameras have often been called the "enthusiasts compact" because they offer a combination of manual controls and advanced settings not often found in smaller digital cameras. The new Leica D-LUX (Typ 109) takes this to a whole new level with one of the largest-ever sensors fitted into such a small camera body. In fact, the sensor is five times larger than its predecessor, the well-loved Leica D-Lux 6. For low-light shooting or when a lovely, out-of-focus background is required, the D-LUX is king. If you are in a dim restaurant or outside at night, the combination of a fast lens (f/1.7 aperture at 24mm) and big sensor will allow you to capture memories without blur or grain. The built-in electronic viewfinder means you can hold the camera up to your eye to shoot and helps steady the camera for ultra-low light shots. For serious photographers, the D-LUX has dials for both aperture and shutter speed adjustment, along with exposure compensation. However, the camera also offers a full suite of automatic modes for beginners and users who don't need to make changes manually. The addition of 4k video is also exciting for capturing higher quality movie clips than ever before in such a small camera. For the ultimate digital compact camera in the widest variety of lighting situations, the Leica D-LUX (Typ 109) is the clear winner.
Leica V-LUX (Typ 114)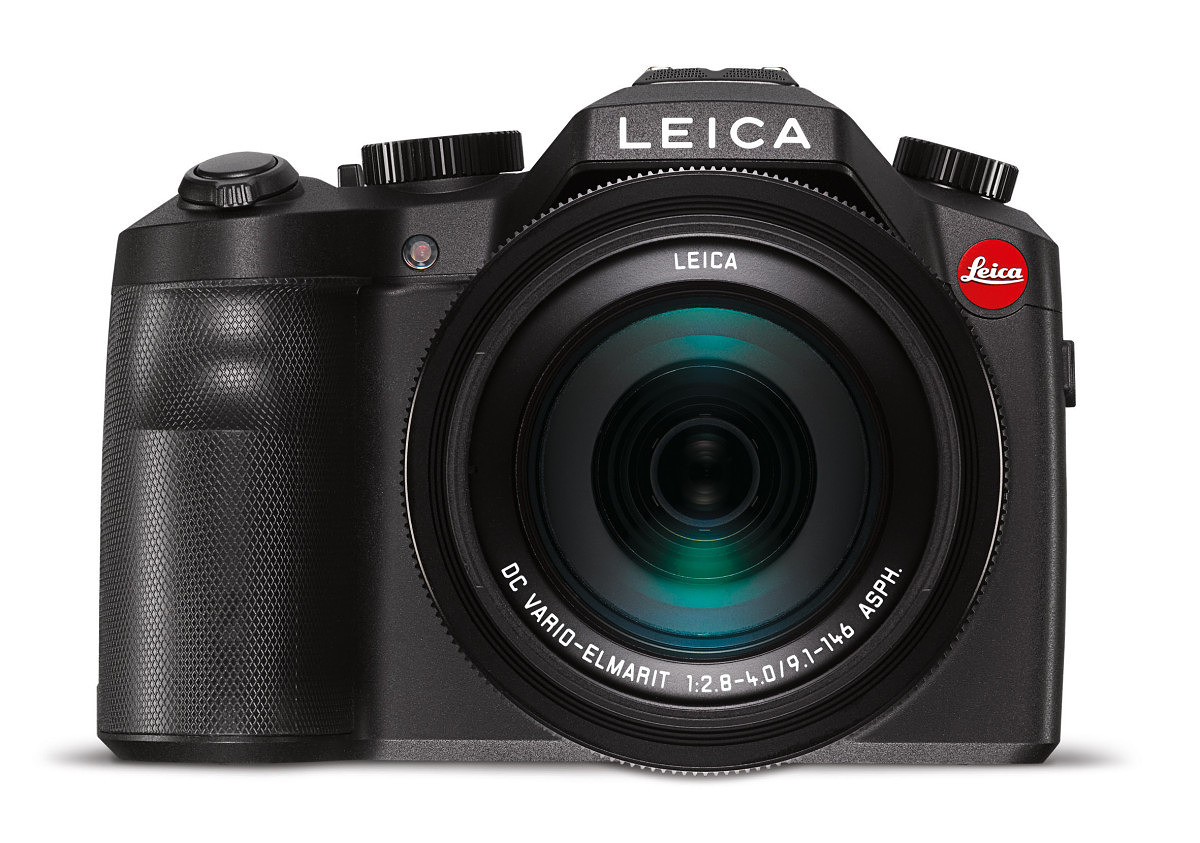 20 megapixels
24-400mm f/2.8-4 Zoom
830 grams (29 ounces)
Cool Features:
Great zoom range out to 400mm
High quality integrated OLED EVF combined with familiar, SLR-type body
Articulating rear LCD screen
For photographers who need as much zoom as possible from their Leica compact, the new V-LUX (Typ 114) is the answer. With a massive zoom range of 24-400mm, the V-LUX brings everything that much closer. Even with such a long zoom, the camera maintains usability in relatively low light with a maximum aperture of f/4 at 400mm. A one-inch sized sensor (five times larger than the camera's predecessor, the V-Lux 4) means you will get higher image quality than ever before from a V-LUX, and the incredibly bright and sharp integrated electronic viewfinder is great for perfectly framing your shots. When a tricky situation calls for the camera to be held up high or down low, the articulating LCD screen means you can still see your shot even when the camera is at a crazy angle. Naturally, WiFi is built in so you can send images or control the camera from an Apple or Android device. Lightning-quick auto focus and a fast frame rate of 50 frames per second, combined with the long zoom range means the V-LUX is ideal for sports or wildlife photography. As the largest of Leica's compact digital cameras, the V-LUX might not fit in a pocket but it is host to a set of powerful features that make it incredibly versatile.
Be sure to check out Kirsten's V-Lux (Typ 114) review here on Red Dot Forum.
Comparison Chart
| | | | |
| --- | --- | --- | --- |
| | C (Typ 112) | D-LUX (Typ 109) | V-LUX (Typ 114) |
| Resolution | 12.1 MP | 12.8 MP | 20.1 MP |
| Sensor Size | 1/1.7 inches | 4/3 inches | 1 inch |
| Zoom Range | 28-200mm | 24-75mm | 25-400mm |
| Aperture Range | f/2-5.9 | f/1.7-2.8 | f/2.8-4.0 |
| Video | 1080p | 4K | 4K |
| Burst Mode | 10fps | 11fps | 12fps |
| ISO Range | 80-6400 | 100-25600 | 80-25600 |
| Scene Modes | Yes | No | Yes |
| Hot Shoe | No | Yes | Yes |
| WiFi | Yes | Yes | Yes |
| Built-in Flash | Yes | No (Aux Flash Incl) | Yes |
| Weight | 195 grams | 405 grams | 830 grams |
| Price | $699 | $1,195 | $1,350 |
Another unique aspect of the new D-LUX and V-LUX is that they both come with 3 year Leica warranties and a license for Adobe Lightroom image editing software. The Leica C also includes Lightroom in addition to a two year warranty. All three cameras are capable of making outstanding images, and each offers a unique set of features that complement their size and price point. If you have any questions about the range of Leica compact cameras, give us a call at 305-921-4433 or email anytime.