Today, Leica has announced a new addition to the M lens lineup, the Leica APO-Summicron-M 35mm f/2 ASPH. Offering uncompromising reference-class optical performance along with a new close focus functionality, the lens is surprisingly compact and very lightweight. Just as the APO-Summicron-M 50mm f/2 ASPH didn't supplant the standard 50 Cron, this new 35mm doesn't replace the current Summicron-M 35mm f/2 ASPH. Rather, like the 50 APO before it, the 35 APO-Summicron-M represents the absolute top performance available in its focal length. And its price tag of $8,195 reflects this.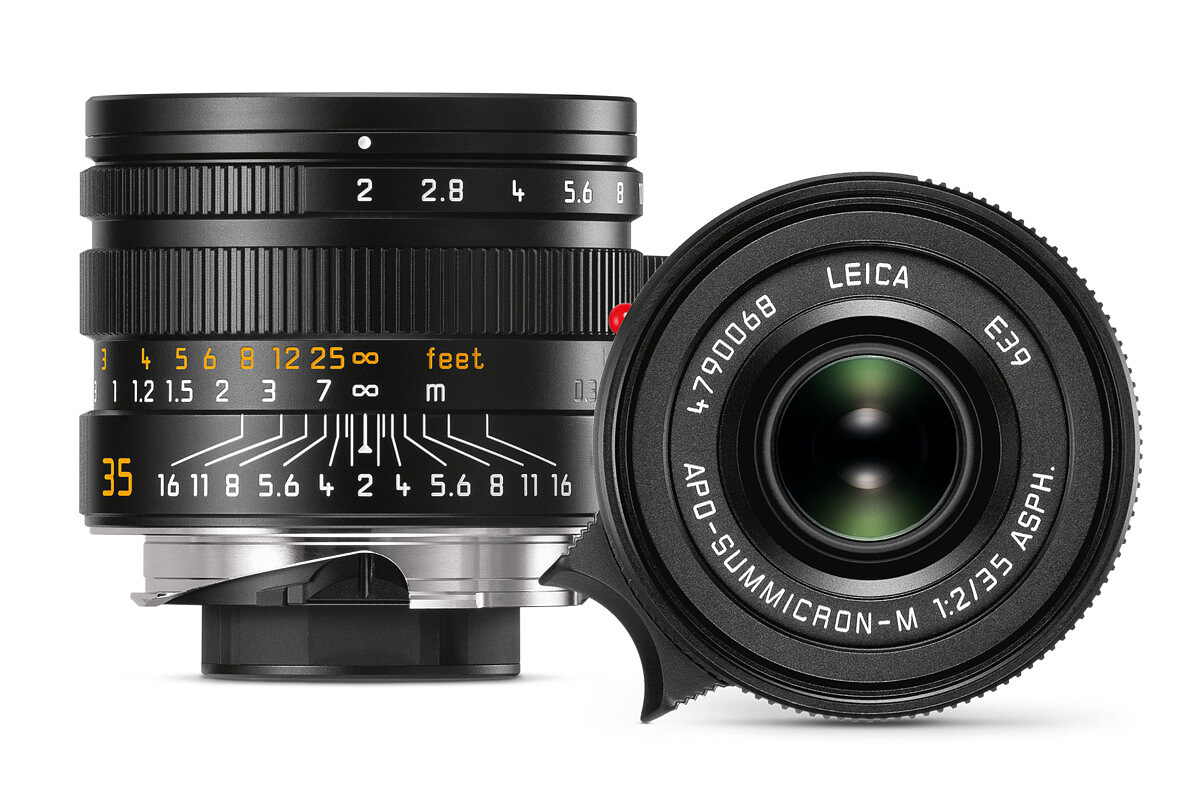 Optical Design
The APO-Summicron-M 35mm f/2 ASPH measures a mere 41mm long from the mount with a 39mm front filter diameter, yet packs an extremely advanced and downright impressive optical design. Comprised of ten elements arranged in five groups, three of which reside in a floating element group, the 35 APO-Cron houses four aspherical surfaces, six lenses with anomalous partial dispersion, and three with a high refractive index. The mix of specialized glass types effectively eliminates both chromatic and apochromatic aberrations, earning the lens its APO designation. And with eleven aperture blades, out of focus areas are buttery smooth.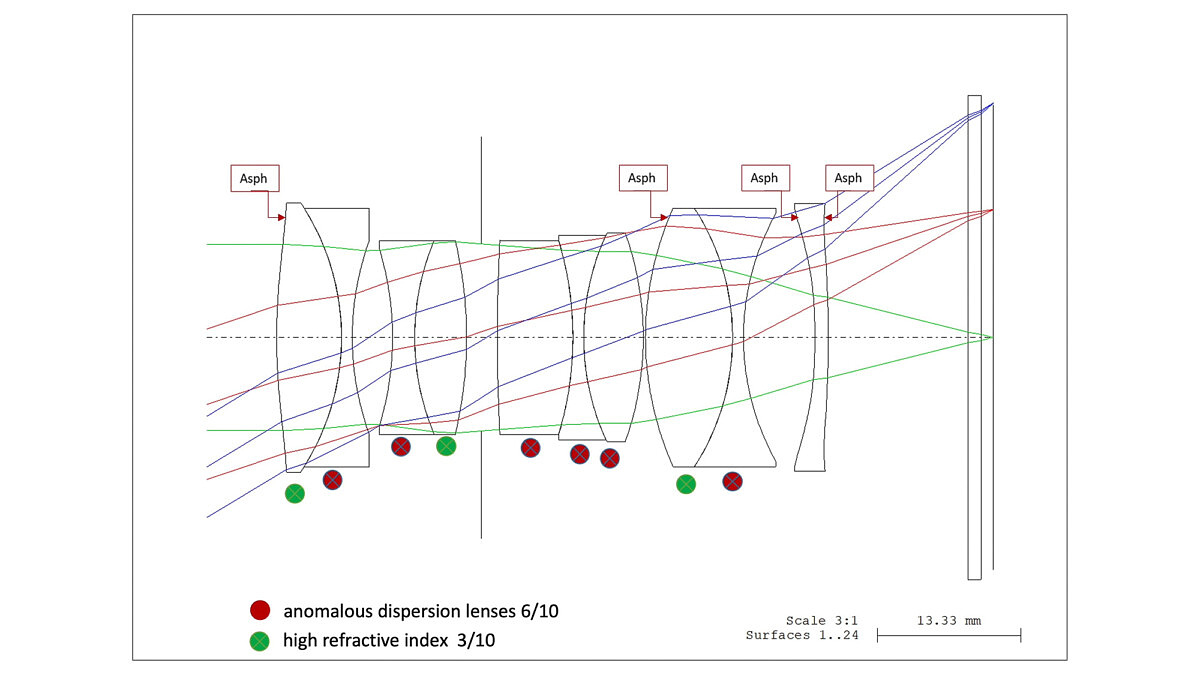 It's safe to say that when nine out of ten elements are constructed from exotic and specialized glass, this is not your run-of-the-mill design. And we're fairly sure that this is the first time that Leica has used four aspheres in one optic. The result – a level of performance never before seen in a 35mm M lens. Always on the forefront of optical design, Peter Karbe and his team continue to outdo themselves.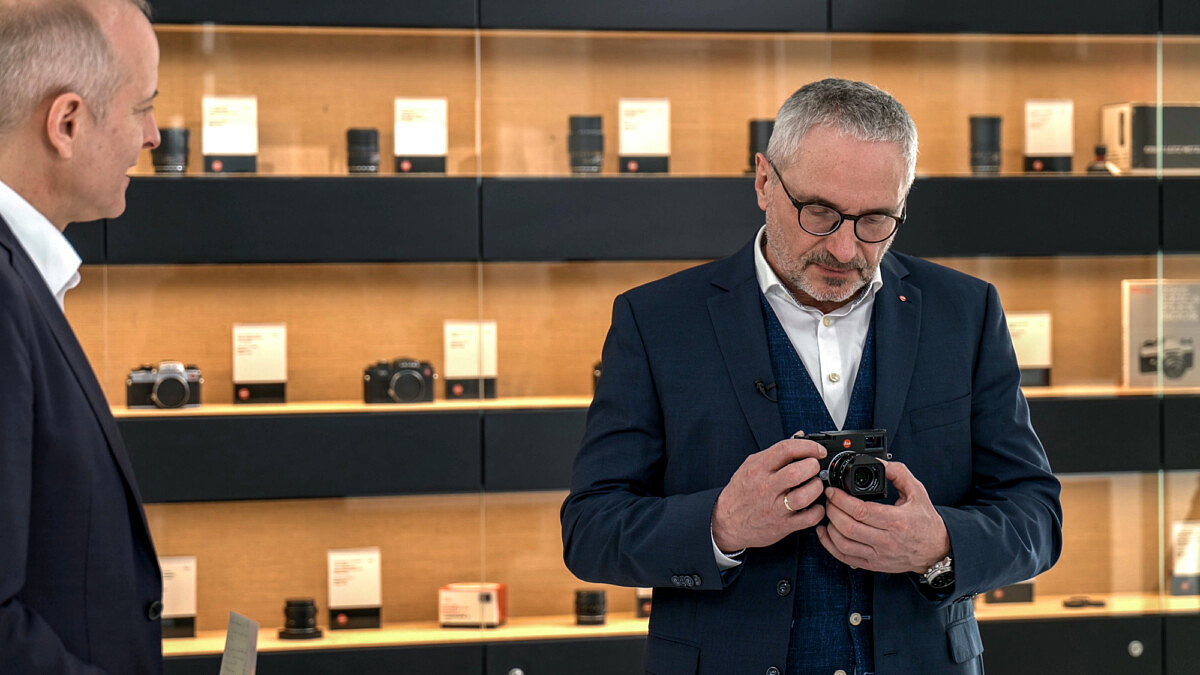 MTF Charts
Here, you can see the MTF charts wide open at f/2, then stopped down one stop to f/2.8, then finally two stops to f/5.6. As with all Leica MTF charts, there are four measurements: 5, 10, 20 and 40 lp/mm. We've also got the distortion charts as well.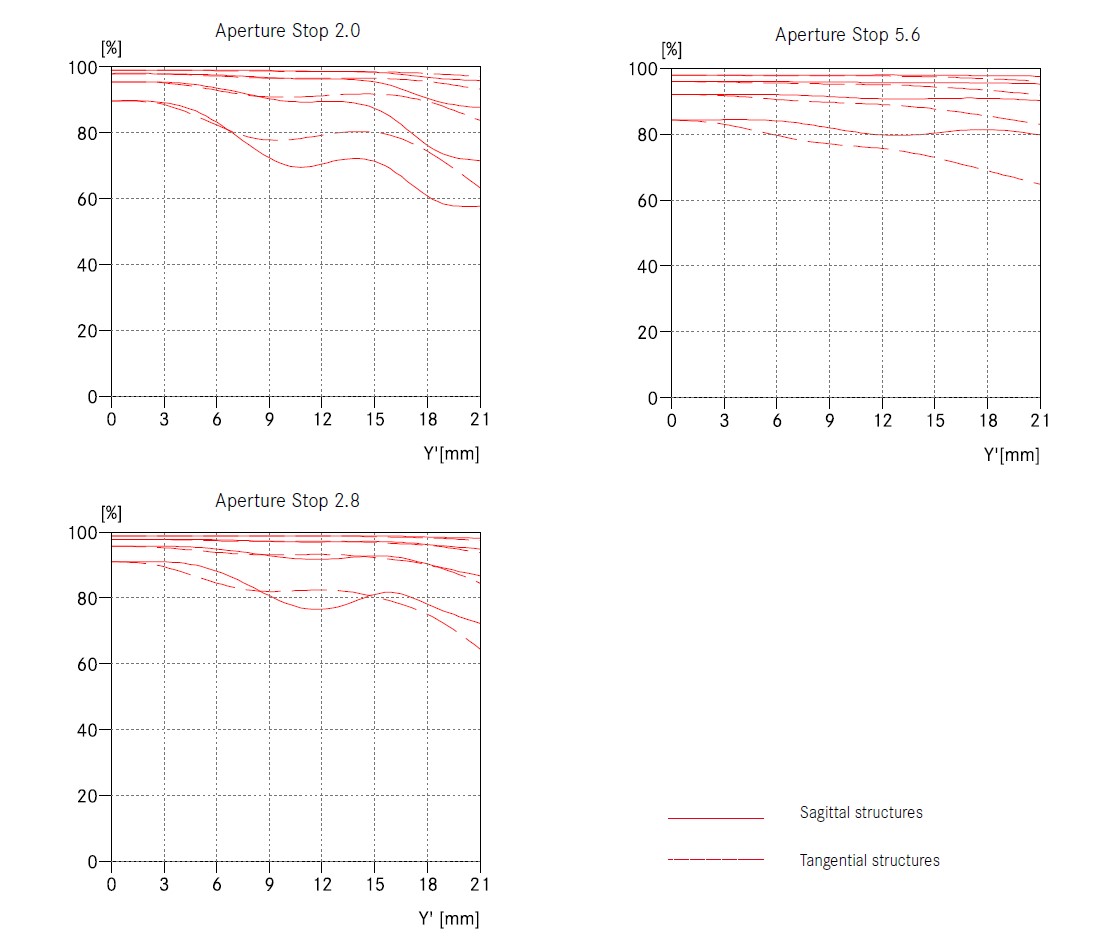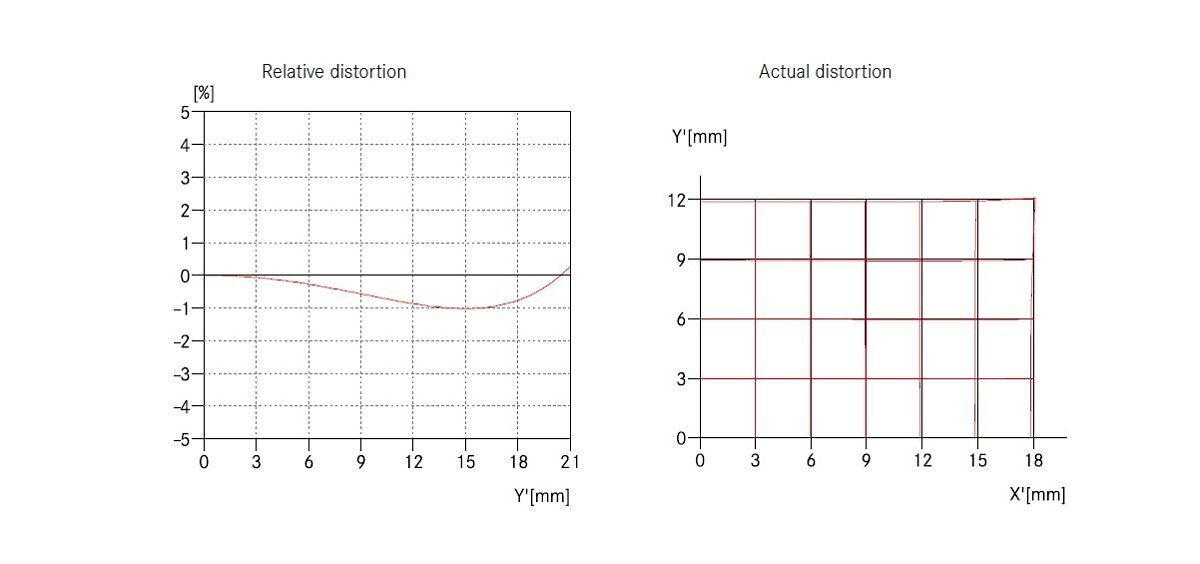 What we can see is that wide open, the 35 APO-Cron is resolving 40 lp/mm in the center of the frame at a staggering 90% contrast when at infinity. Of course, there is some fall-off towards the corners, but even the 60% contrast result is more than respectable. Once stopped down just one stop to f/2.8, the MTF curves flatten out even more, with edge performance almost equaling the center. Stop down another stop to f/5.6 and we're treated to an almost perfect MTF result, with uniform sharpness from corner to corner. Relative distortion is also quite minimal, registering a barely noticeable -1% result.
So what's this performance look like in a real situation? Here's a fairly geometric image, shot wide open. Detail resolution is flat out impressive, especially in the 100% crop.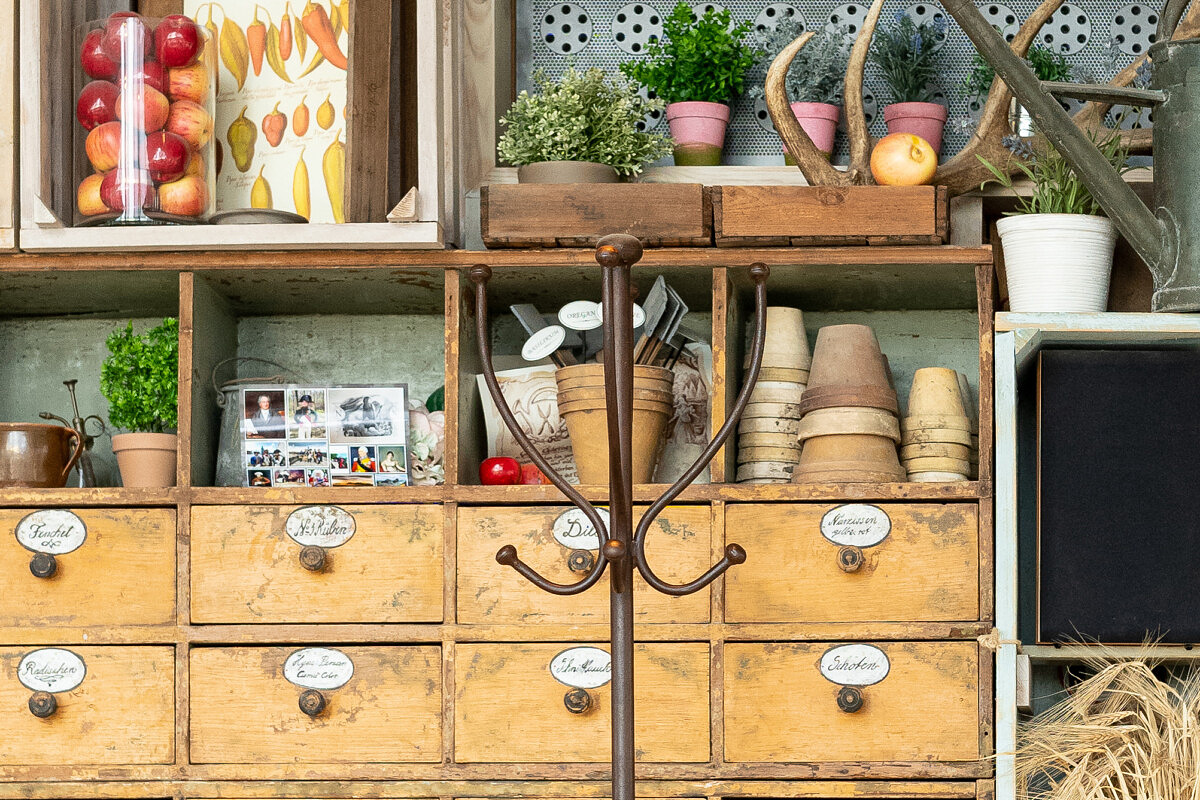 Compared to the APO-Summicron-SL 35mm f/2 ASPH
The lens performance becomes even more impressive when compared directly against the current top dog, the APO-Summicron-SL 35mm f/2. While the SL version does manage to eek out an even more jaw-dropping wide-open performance, once stopped down, these two APO-Summicrons are on par. Then you realize that the M lens is less than half the size and weight as the SL 35mm.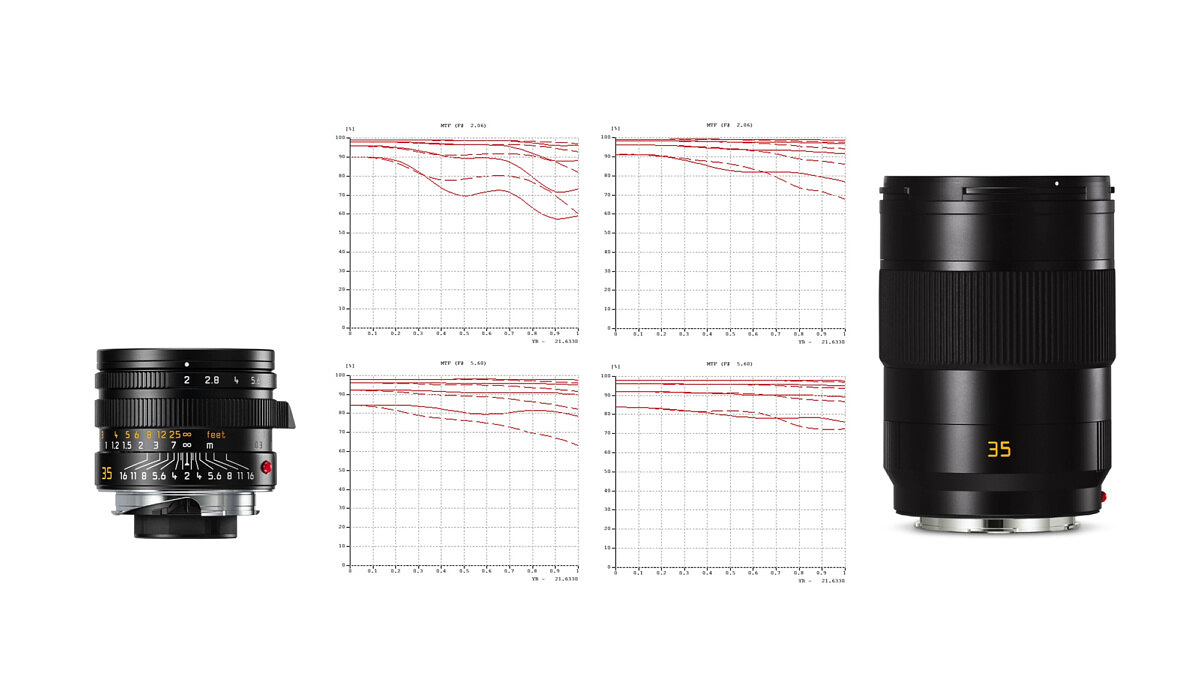 The M lens on the left measures 41mm long and 53mm in diameter, with an E39 filter thread and weighs 320g. The SL lens on the right comes in at 102mm long and 73mm in diameter, with an E67 filter thread and a hefty 700g. And they have the same performance. Incredible achievement to match what is arguably one of the best lenses in the entire roster in such a significantly smaller package.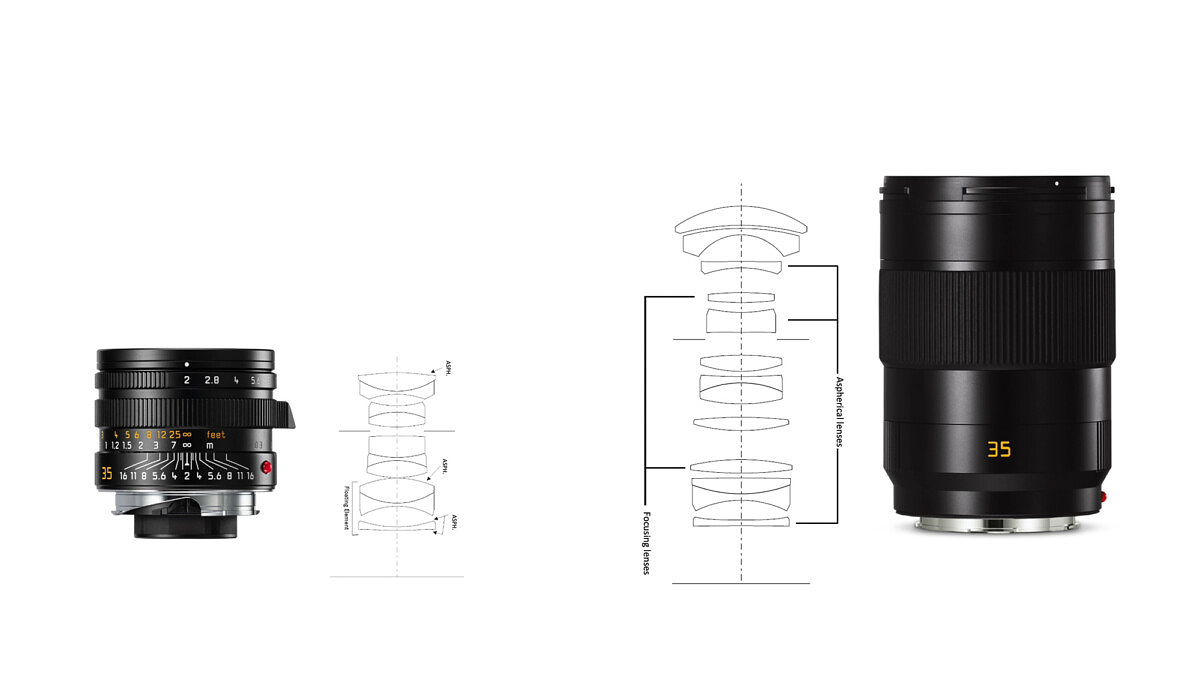 Close Focus
Besides pure imaging performance, the APO-Summicron-M 35mm f/2 ASPH has another trick up its lens barrel. While almost all M lenses are bound to a minimum focus distance of 0.7m, the physical limit of the optical rangefinder in an M camera, the new 35mm can decouple and focus all the way down to 0.3m. When in this range, focusing is performed using live view, not using the optical rangefinder. So while not able to fully take advantage of the close focusing ability of the lens, users of non-live view cameras like the M9 or M7 can still use the 35 APO-Cron as a standard M lens. On the other side, I could see a lot of use for compact travel or video usage on the SL2 and SL2-S. On these EVF cameras, the full focus range will feel very natural.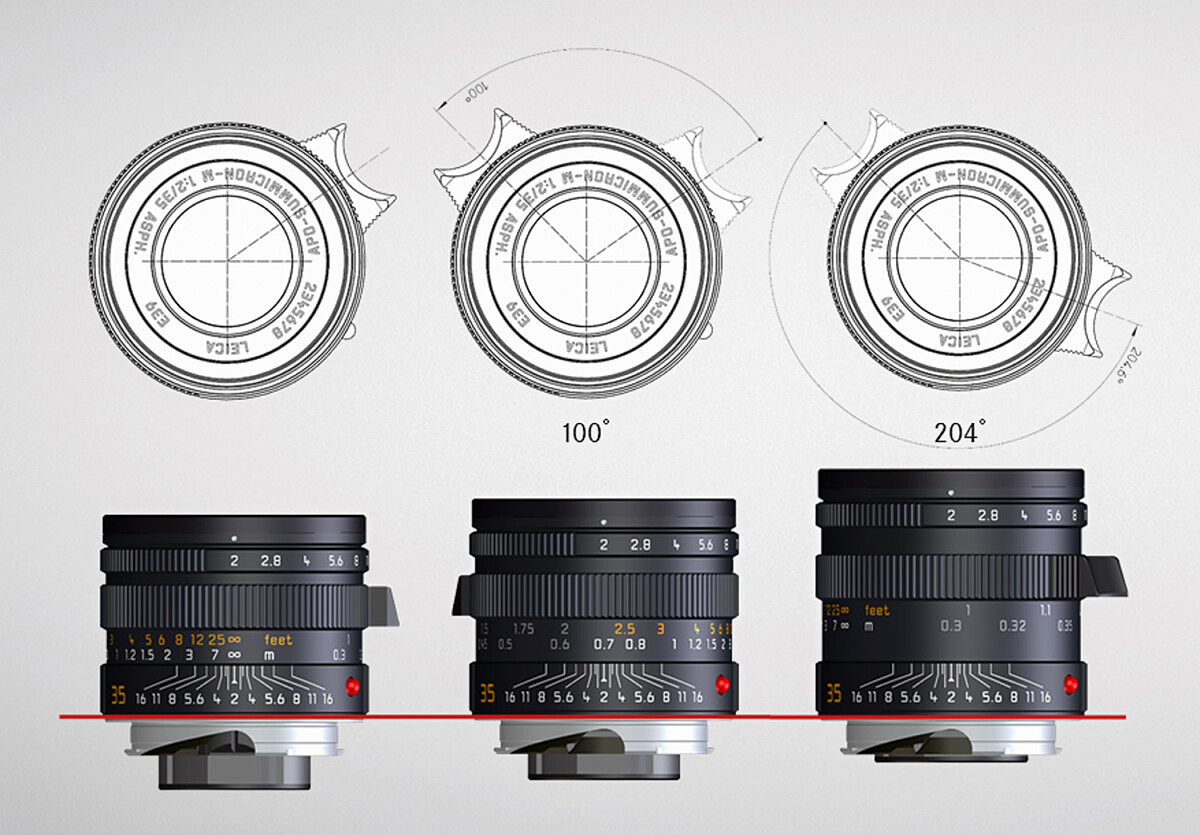 On the lens, the first 100 degrees of focus throw covers the normal range from 0.7m to infinity. But push past a soft detent on the focus ring and you'll gain access to another 102 degrees of throw, providing high precision tweaking from 0.3 to 0.7m. At full rotation the focus tab will actually come over the top of the lens, with the ring stopping just shy of the infinity mark all the way on the other end. There's a subtle lengthening of the lens barrel, maxing out at the 0.3m setting and the engraved distance markers in the non-coupled range are infilled with a more discreet gray paint.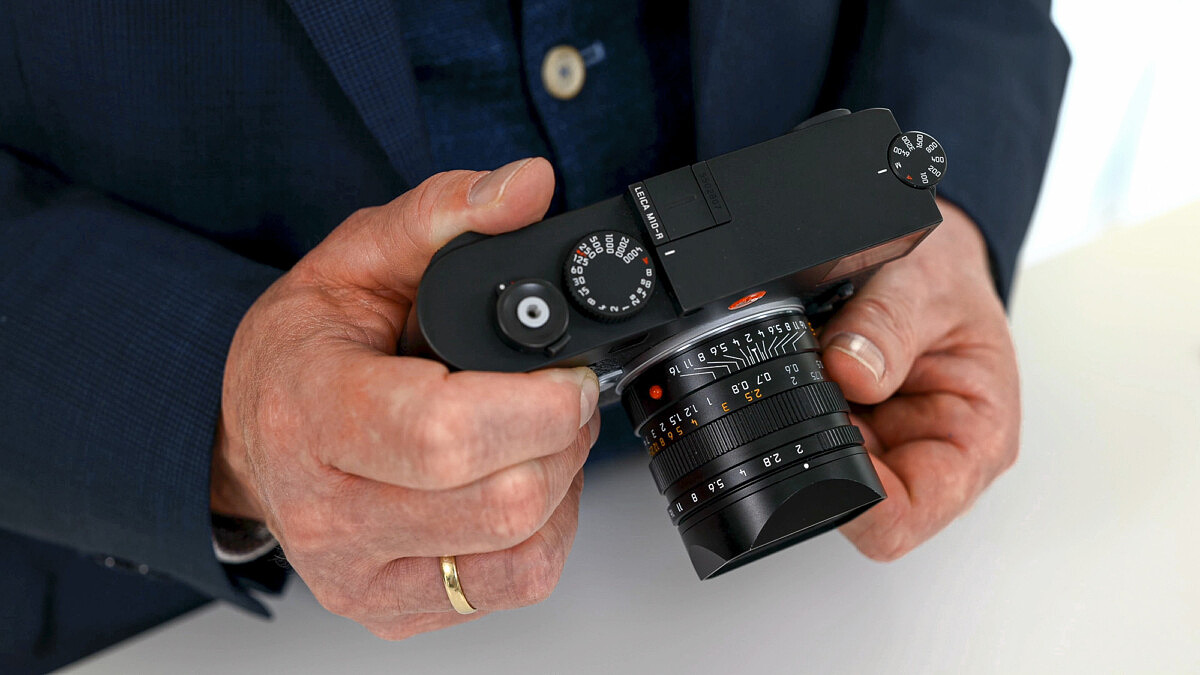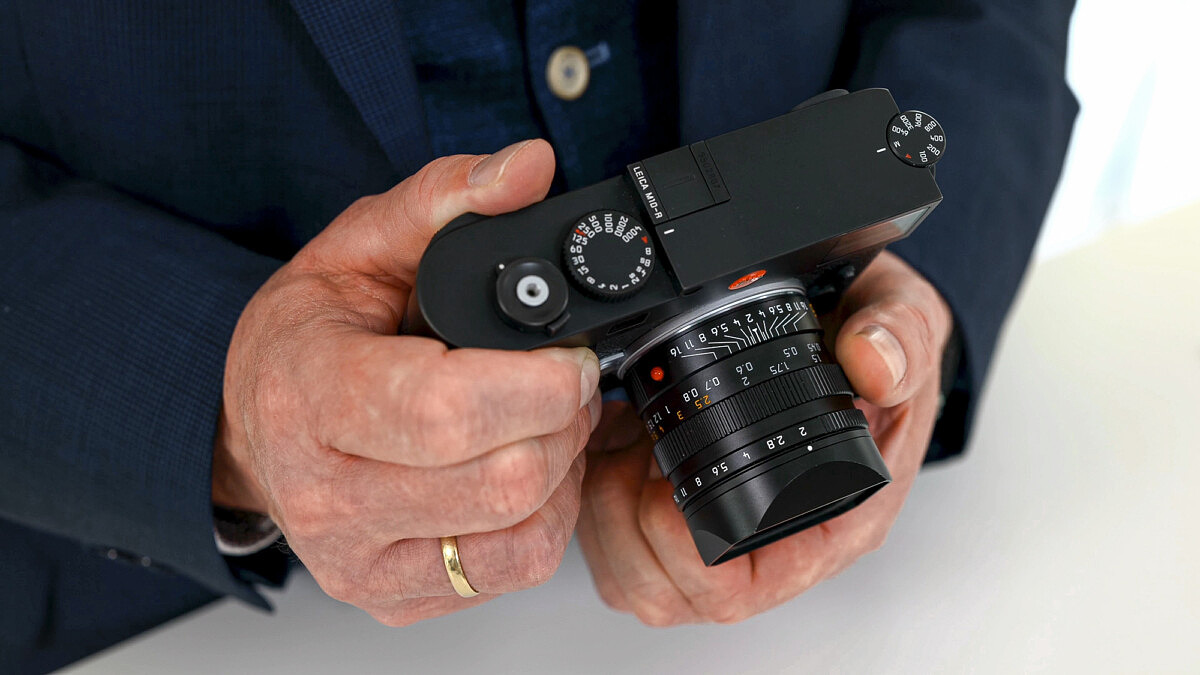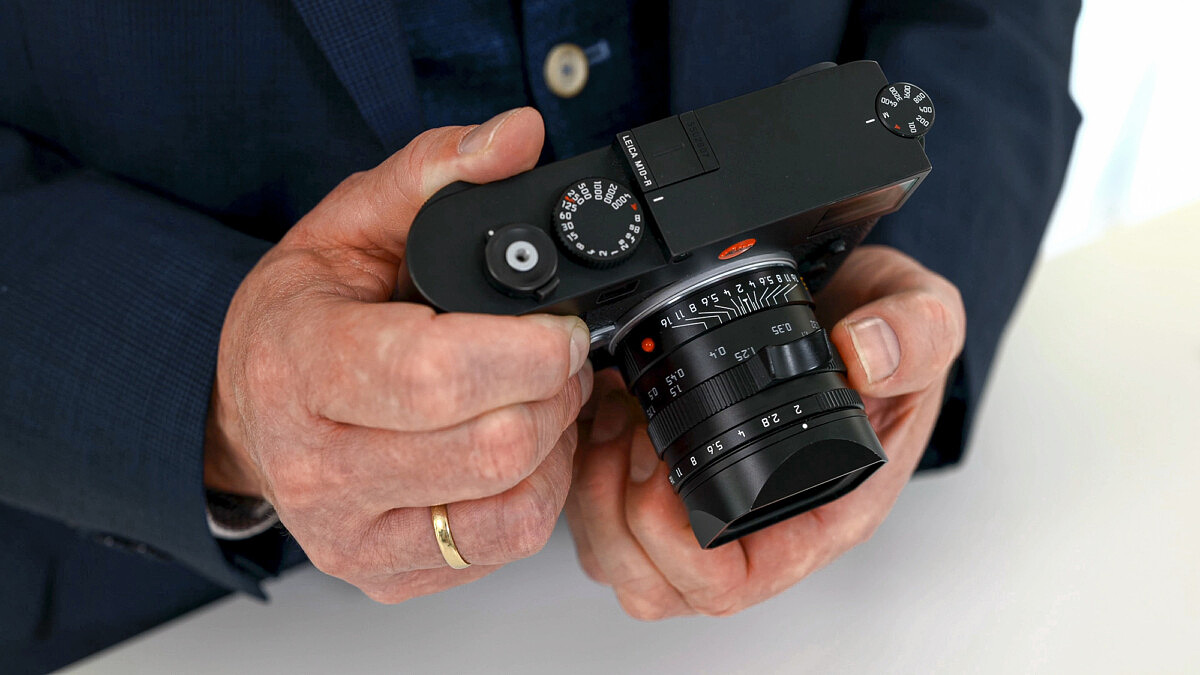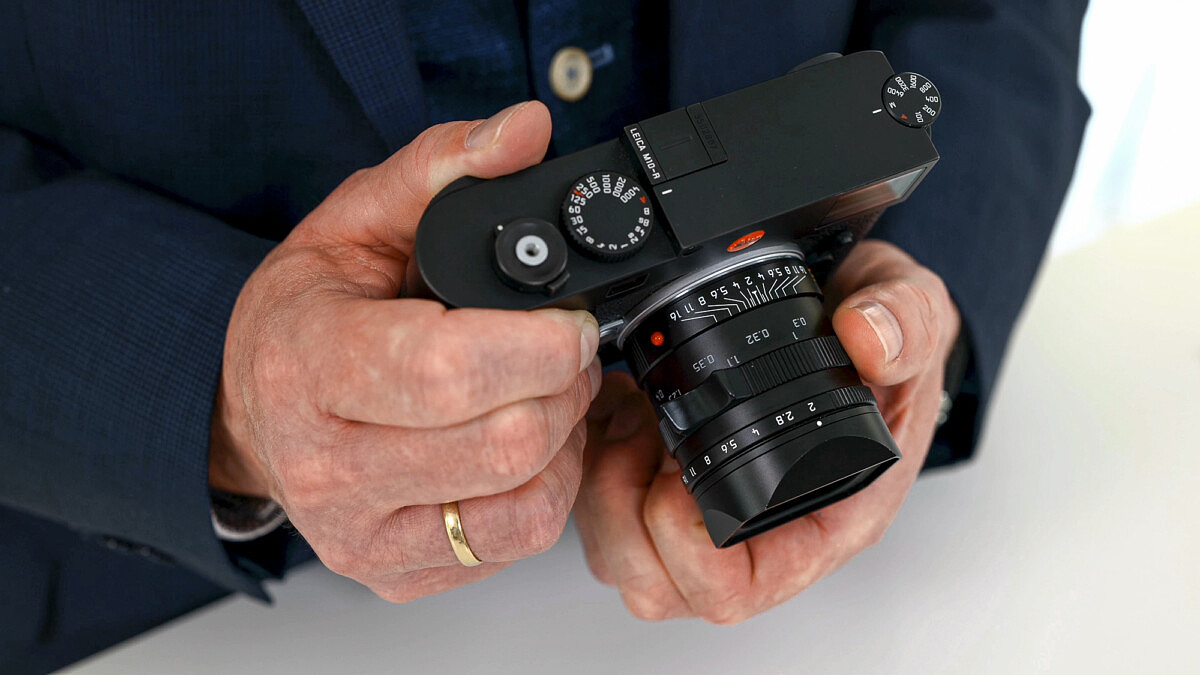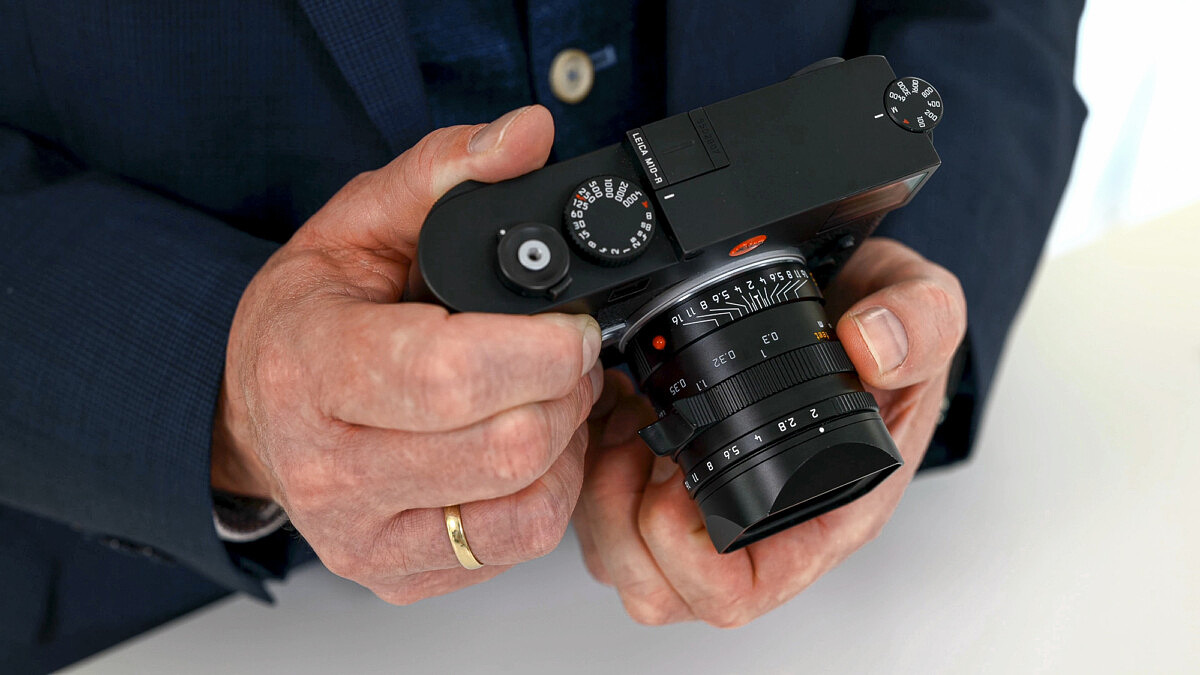 The reduction from 0.7m to 0.3m many not seem that significant, but in practice offers more than double the image magnification and results in a reproduction ratio of 1:5.6. The added creative flexibility is a real treat. For those familiar with the Leica Q and Q2, the macro mode on the built-in 28mm Summilux is a total game changer, making the camera usable in a much wider range of situations. I see the same potential here. Portraits, still life, flora and more can all benefit from the closer working distance and greater foreground/background separation. Both of these images (the cat and the mushrooms) were taken at 0.3m wide-open.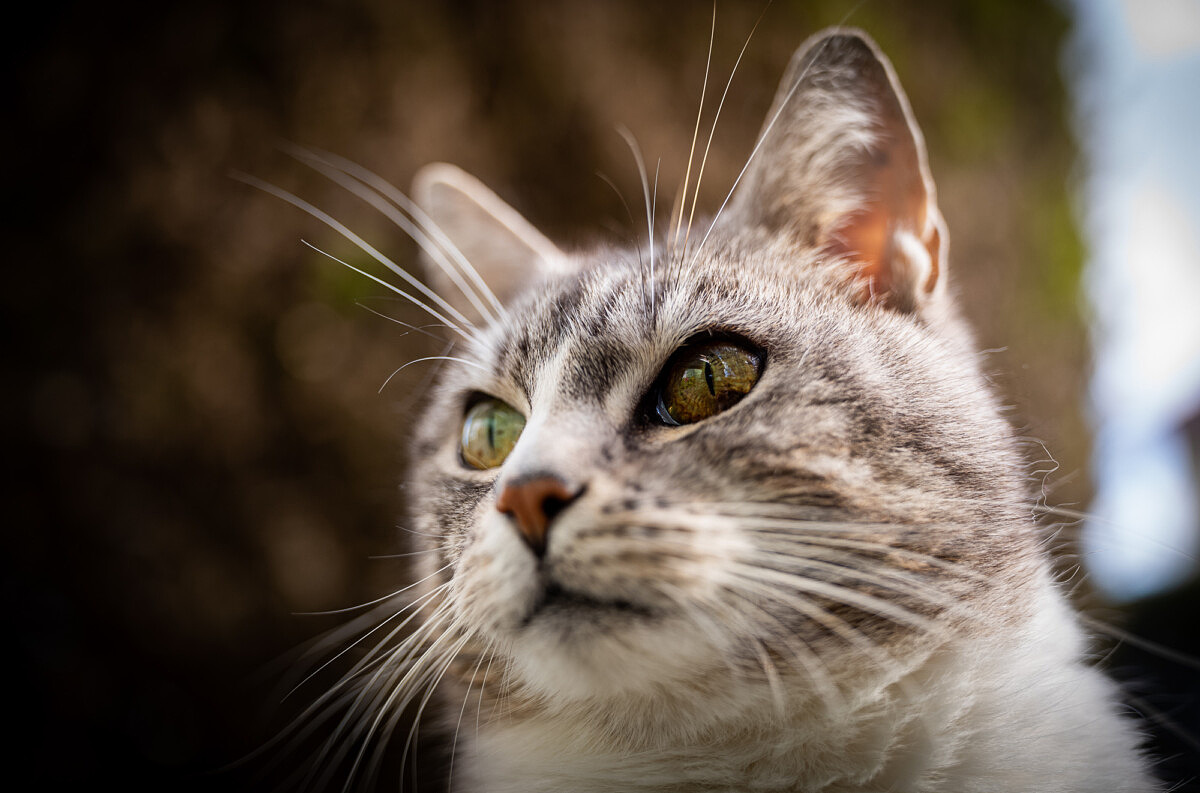 Here are two more samples to illustrate the added close focus capability. The first images are the scenes shot at 0.7m, followed by the same setup but photographed at 0.3m. The two images are so different that you might think that a much longer focal length lens was used, or significant cropping was employed. But the reality is that that the photographer was just able to move in closer.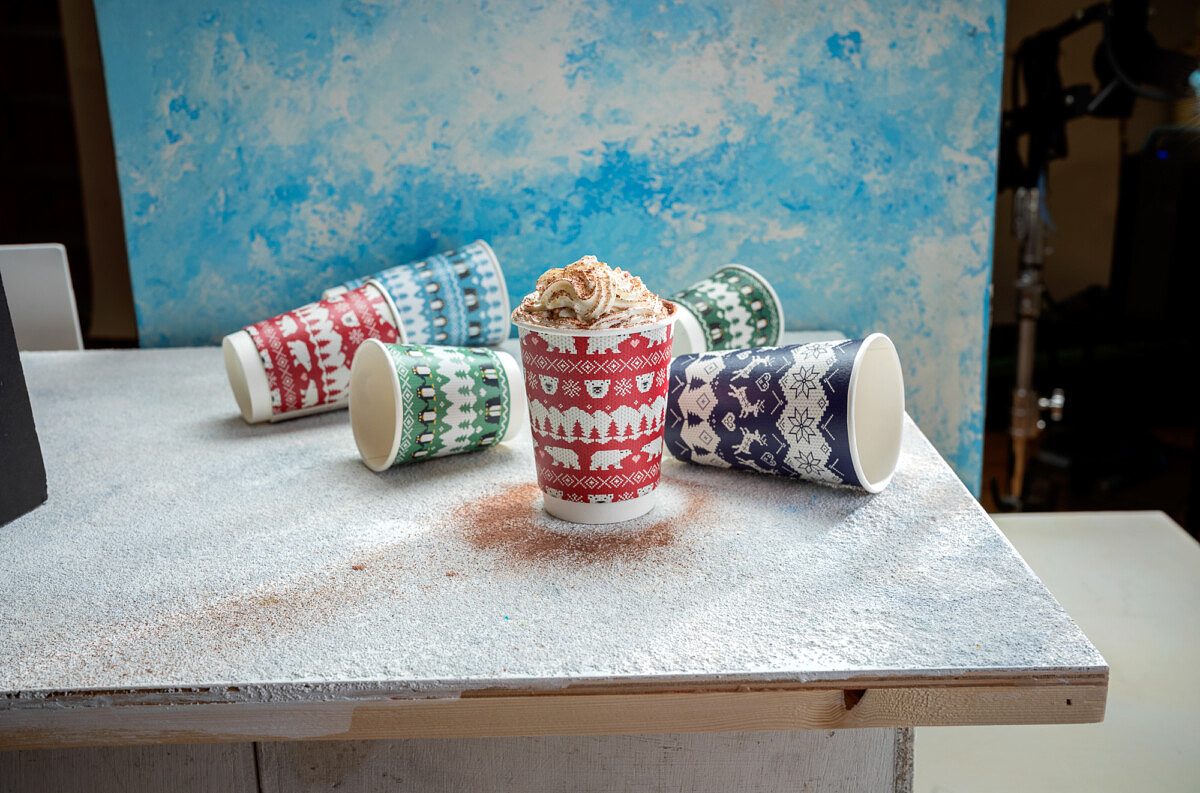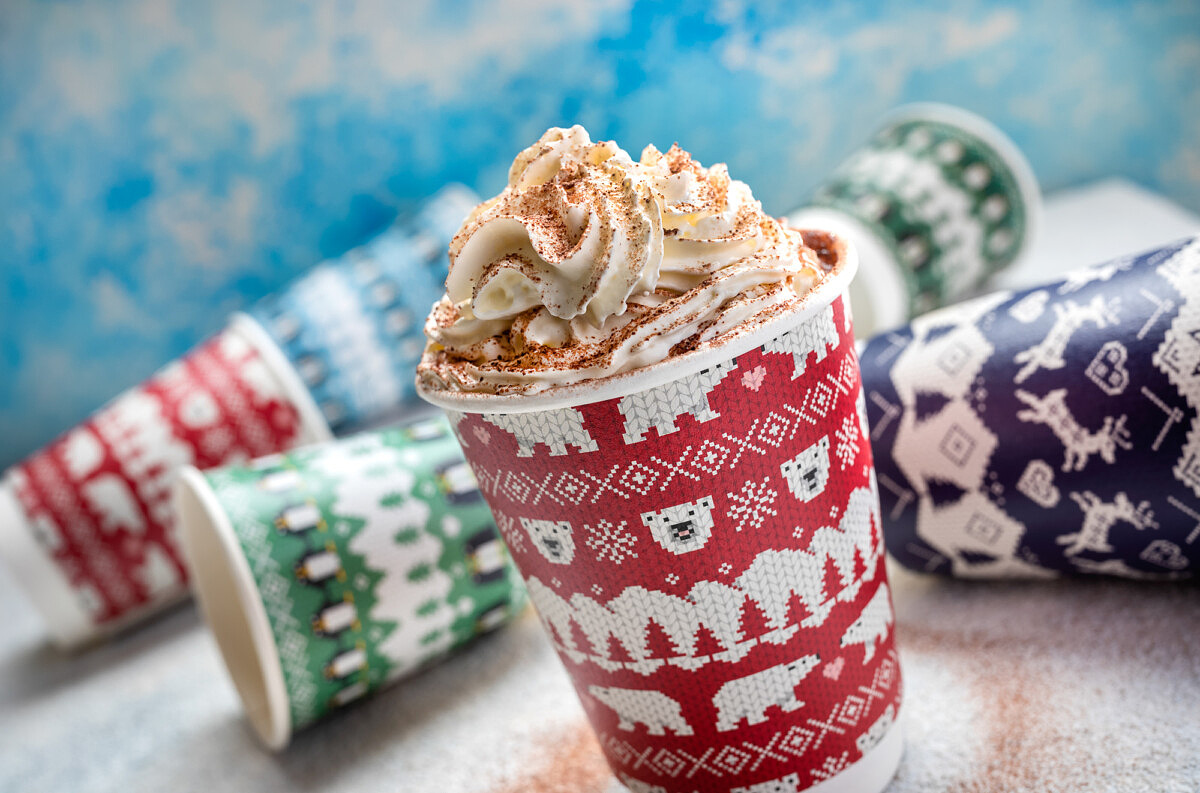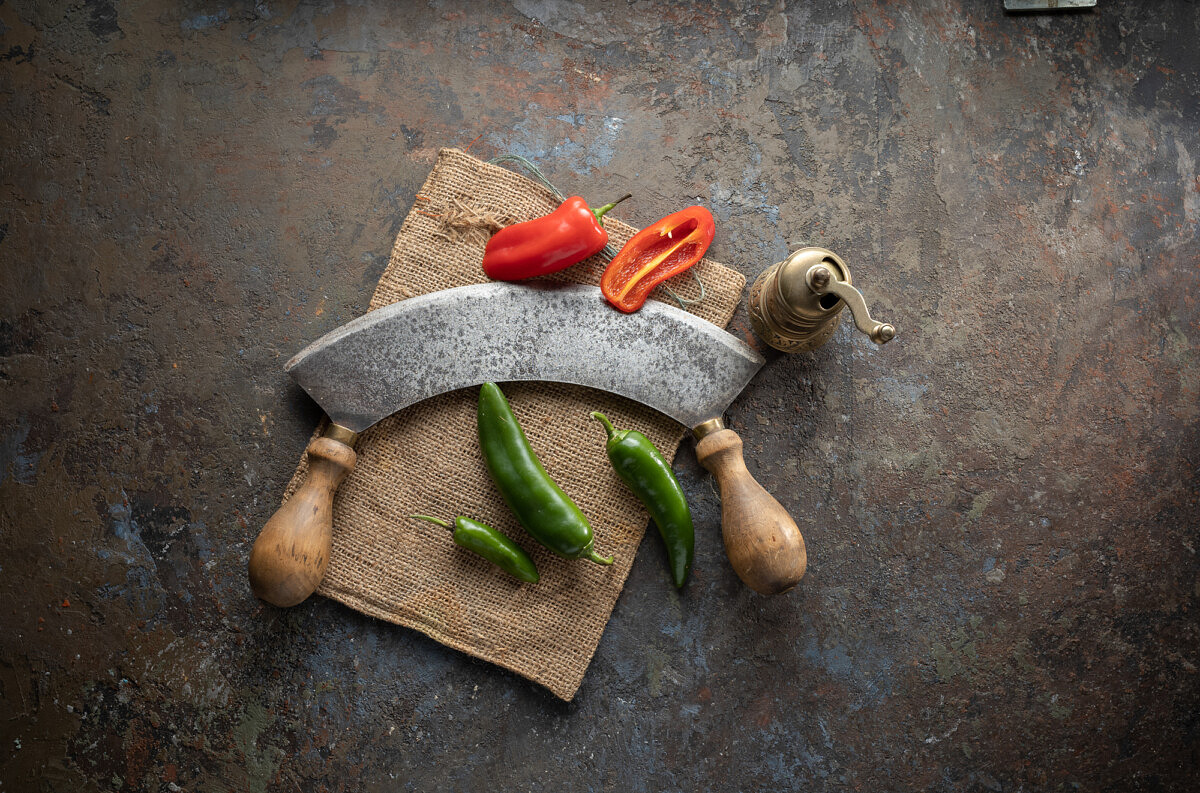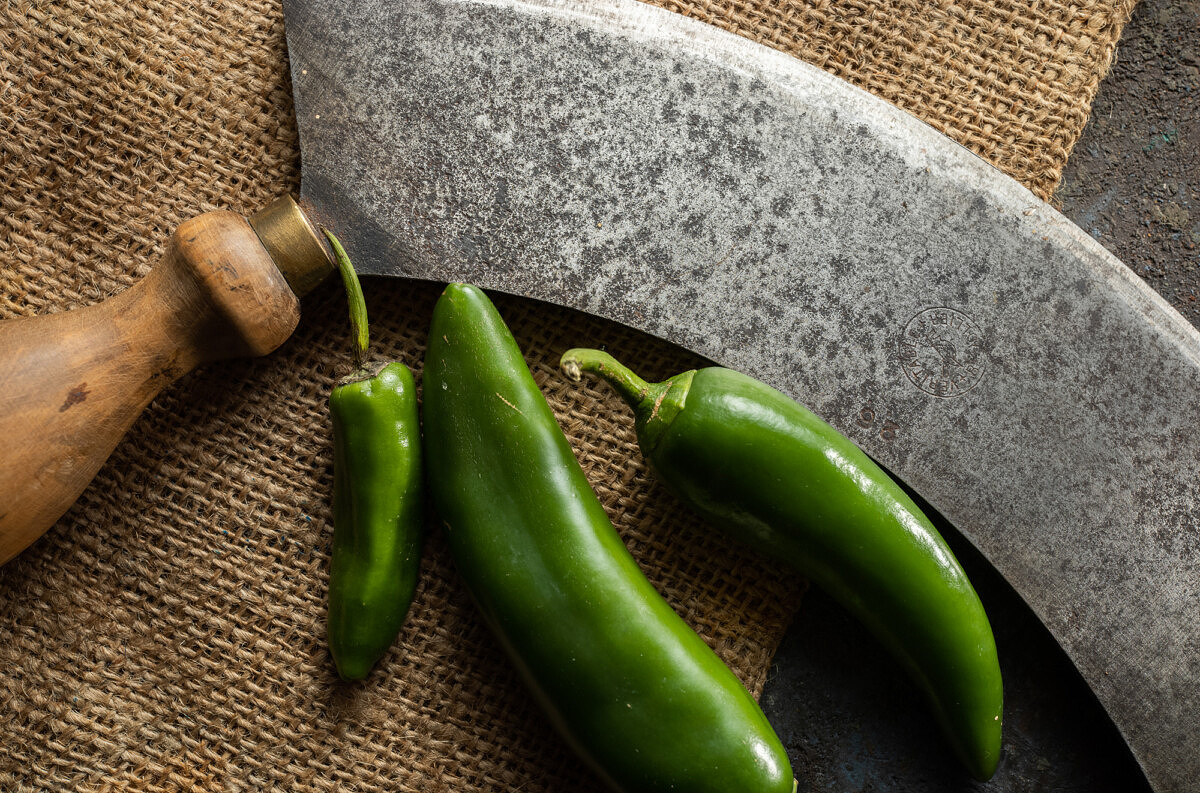 Pricing, Ordering and Availability
Initial deliveries of the Leica APO-Summicron-M 35mm f/2 ASPH will start within the next week for a price of $8,195. As with any major Leica launch, and especially true for exotic, reference-level lenses like these, supply will be extremely limited for a number of months. If you are interested in ordering the 35mm APO-Summicron-M, you can do so at Leica Store Miami by clicking the button below, calling 305-921-4433 or sending an email to info@leicastoremiami.com. If you are interested in trading in any other Leica equipment towards the purchase of the lens, you can note it during the pre-order process.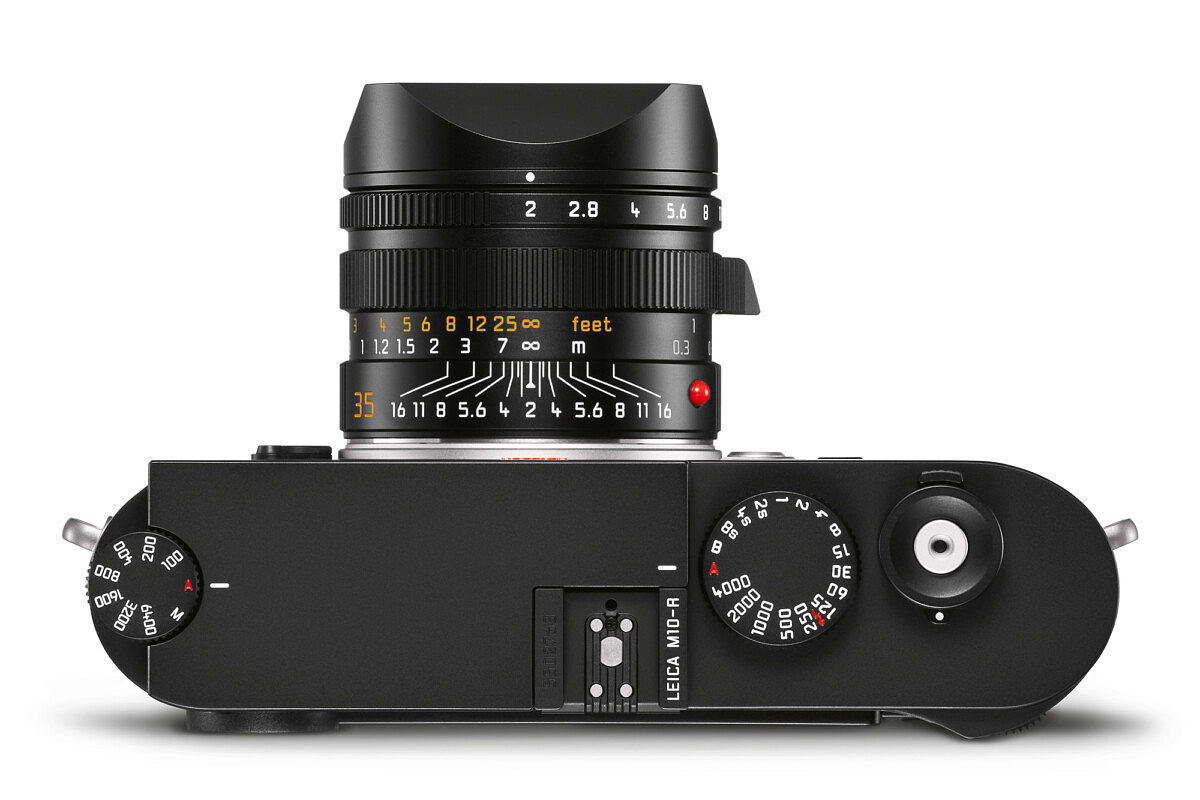 Image Gallery
Welsh photographer and Leica Ambassador Huw John took to the streets of his hometown of Cardiff with an M10-R and the new 35mm APO-Summicron. Obviously, the real-world performance easily lives up to what we're seeing in the MFT charts. The images demonstrate incredible sharpness, smooth bokeh, and luscious color rendering all around. Make sure you click the thumbnails below to get a bigger view, then just advance through the images with the arrow keys.
Tech Specs
| | |
| --- | --- |
| Order Number | |
| Black, anodized | 11699 |
| View angle (diagonal/horizontal/vertical) | |
| Full-frame (24 × 36 mm) | 62.5°/53.6°/37.2° |
| for M8 (18 × 27 mm) | 47.0°/40.0°/28.0°, equivalent focal length approx. 46.67 mm |
| Lens system | |
| Number of lenses/assemblies | 10/ 5 |
| Number of aspherical surfaces | 4 |
| Position of the entrance pupil before the bayonet | 13.8 mm |
| Focus range (rangefinder coupled) | 0.7 m to infinity |
| Close focus range (non-coupled – LV focus only) | 0.3 m to 0.7 m |
| Focusing | |
| Scale | Combined scale meter (m) / foot (ft) |
| Smallest object field | Full-frame: 135 × 203 mm, M8: 101 × 152 mm |
| Largest scale | 1 : 5.6 |
| Aperture | |
| Setting/Function | Lock blade, with half-increment lock settings |
| Smallest aperture | 16 |
| Number of aperture blades | 11 |
| Bayonet | Leica M bayonet with 6-bit encoding |
| Filter thread | E39 |
| Lens hood | Screw-on (included) |
| Dimensions | |
| Length | approx. 40.9/49.3 mm (without/with lens hood) |
| Diameter | approx. 53 mm (without lens hood) |
| Weight | 320 g |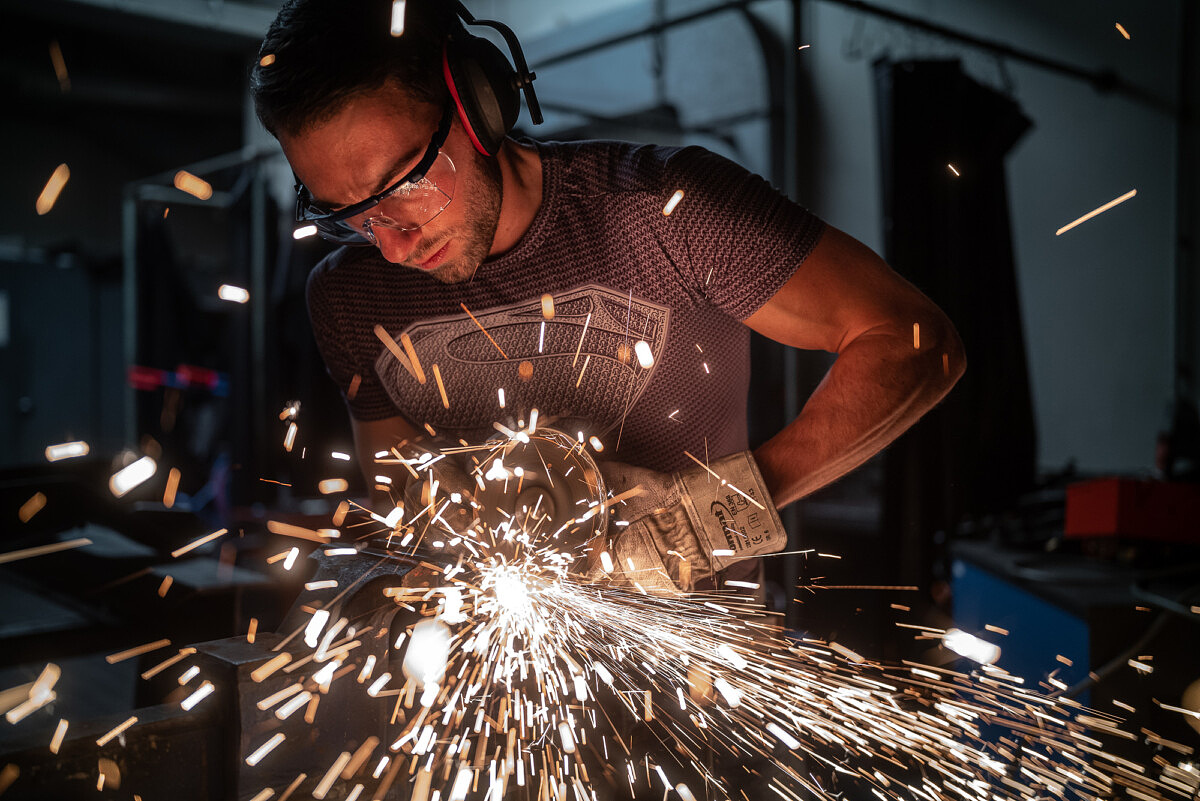 Learn More About 35mm M Lenses
If you haven't already checked it out, be sure to watch our Red Dot Forum Camera Talk Live video episode on Leica 35mm M lenses. We covered every single option prior to the release of this new lens. Rest assured, though, we will be covering the new 35 APO once we've had a chance to shoot with it. And of course, be sure to subscribe to our Red Dot Forum YouTube channel so you know when we post new content. Update: You can also see our episode dedicated to the 35mm APO-Summicron-M ASPH below.
Press Release
The New Leica APO-Summicron-M 35 f/2 ASPH. Sets New Benchmarks with Maximum performance in a Remarkably Compact Size
March 4th 2021 – Leica Camera once again pushes forward to new heights of imaging excellence with the launch of the APO-Summicron-M 35 f/2 ASPH. Like its legendary sibling, the APO-Summicron-M 50 f/2 ASPH., this new 35 mm achieves maximum imaging performance without compromise in one of the most popular focal lengths for photographers throughout history. The result is a lens whose detail rendition will maximize the fullest potential of today's imaging sensors while poised, futureproof and ready for the technology and resolving power of future sensors. The APO-Summicron-M 35 f/2 ASPH. is the only M-lens with a close-focus distance of just 30 centimeters, unlocking new possibilities. The 35 mm focal length has always been a staple of the Leica M-System, and now this longstanding lineage of Summicron-M lenses has its new flagship offering the highest possible image performance, an extremely close focus and diminutively compact housing.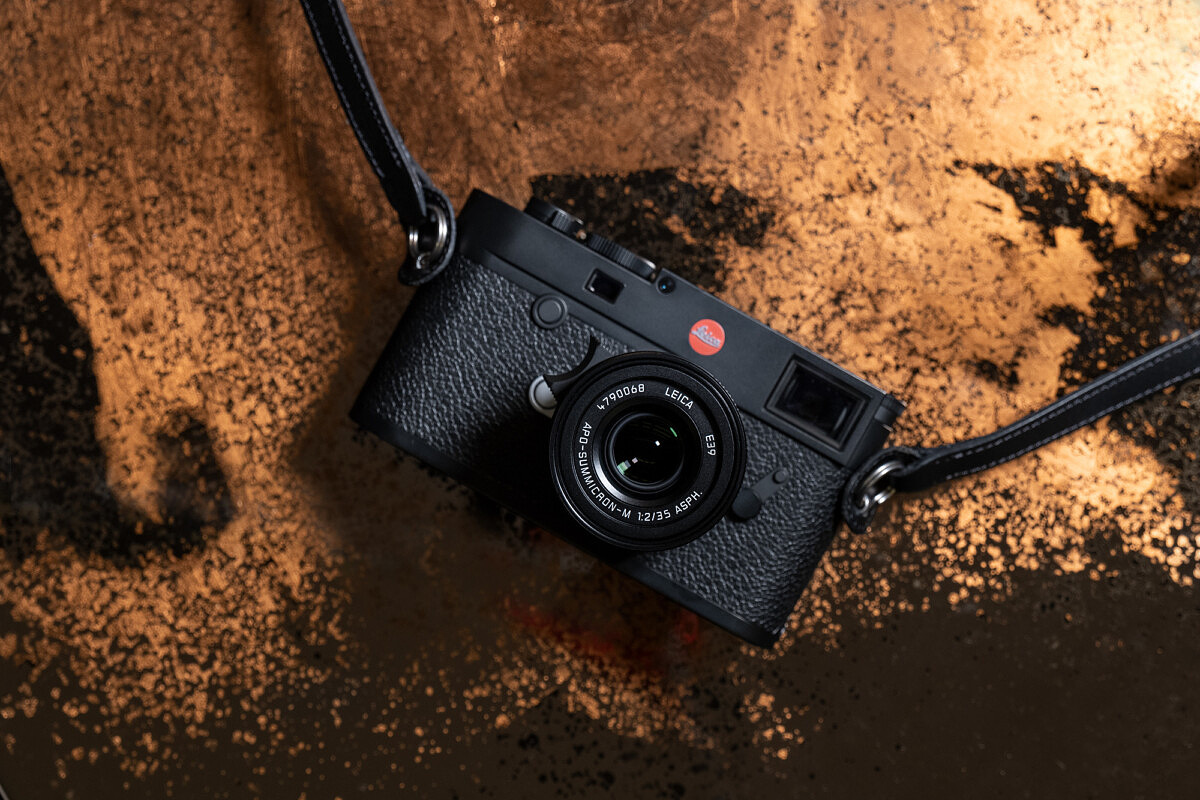 The exceptional performance of this lens is made possible by its elaborate optical design combined with its high-precision manufacturing at the Leica factory in Wetzlar. This state-of-the-art engineering earns the Made in Germany quality stamp of approval it bears, yielding an optical instrument that can stand the test of time to deliver decades of use and infinite possibilities. The ten lens elements are divided into five groups. Three elements feature aspherical surfaces (one of them on both sides) for minimizing distortion, while six elements are made of glasses with anomalous partial dispersion, which not only reduce distracting chromatic aberrations to almost zero, but also provide apochromatic correction – a quality rarely found in lenses of this focal length. The resulting images exhibit crisp corner-to-corner sharpness and accurate color fidelity at all apertures and focus distances, both near and far.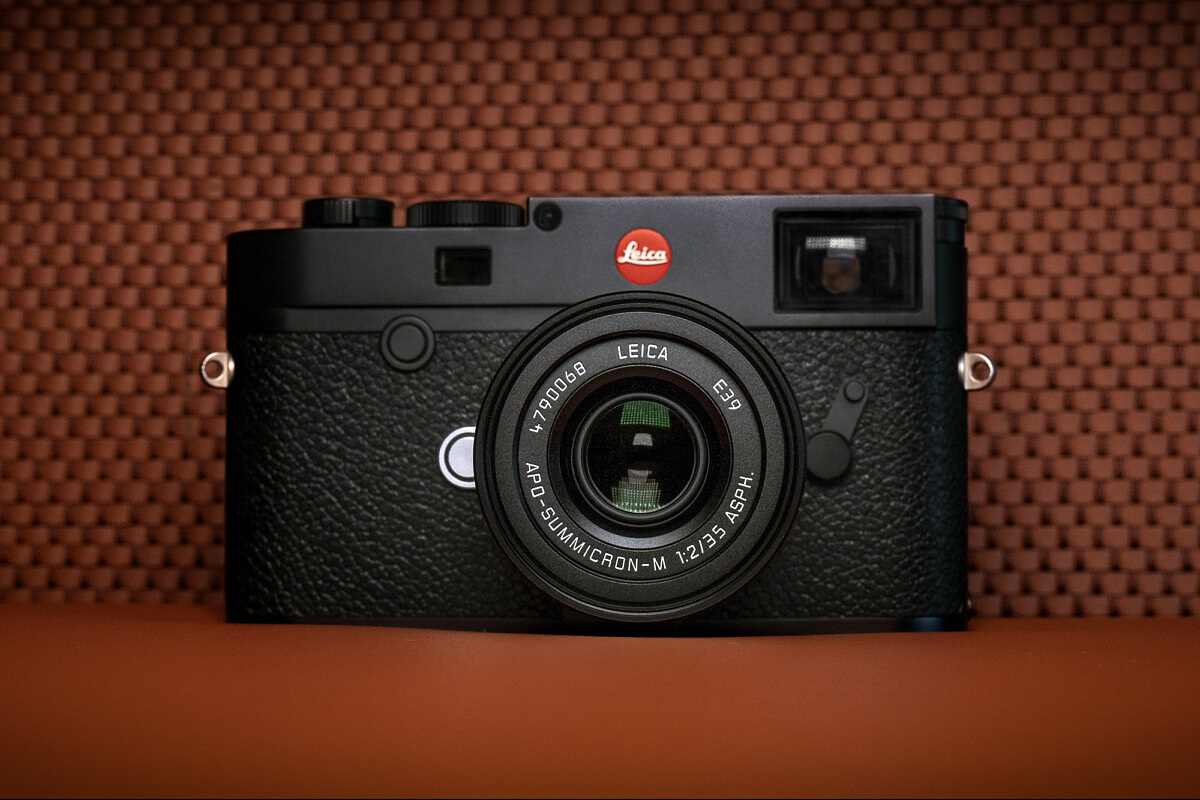 The APO-Summicron-M 35 f/2 ASPH. also delivers outstanding results close up, closer than any 35 mm M lens of the past and present, thanks to a floating lens element that ensures consistency at all distances; all the way down to its newly achieved minimum focus of 30 cm. The focus ring turns a full 300°, for precisely accurate and smooth focusing throughout the entire range from its close-focus distance all the way out to infinity. Via the rangefinder, the lens can be focused as close as 70 cm – at which point a slight haptic resistance can be felt in the focus ring, clearly communicating its position to the user. This touch of engineering is key to maintaining a similar feel and usage like all other modern M lenses, so users can still be familiar and comfortable with longstanding street photography techniques such as hyperfocal distance and "shooting from the hip." At distances between 70 and 30 cm, when the focus ring is rotated beyond that noticeable detent, the photographer can choose to focus via the camera's rear LCD in Live View mode, the Visoflex electronic viewfinder, or the Leica FOTOS app.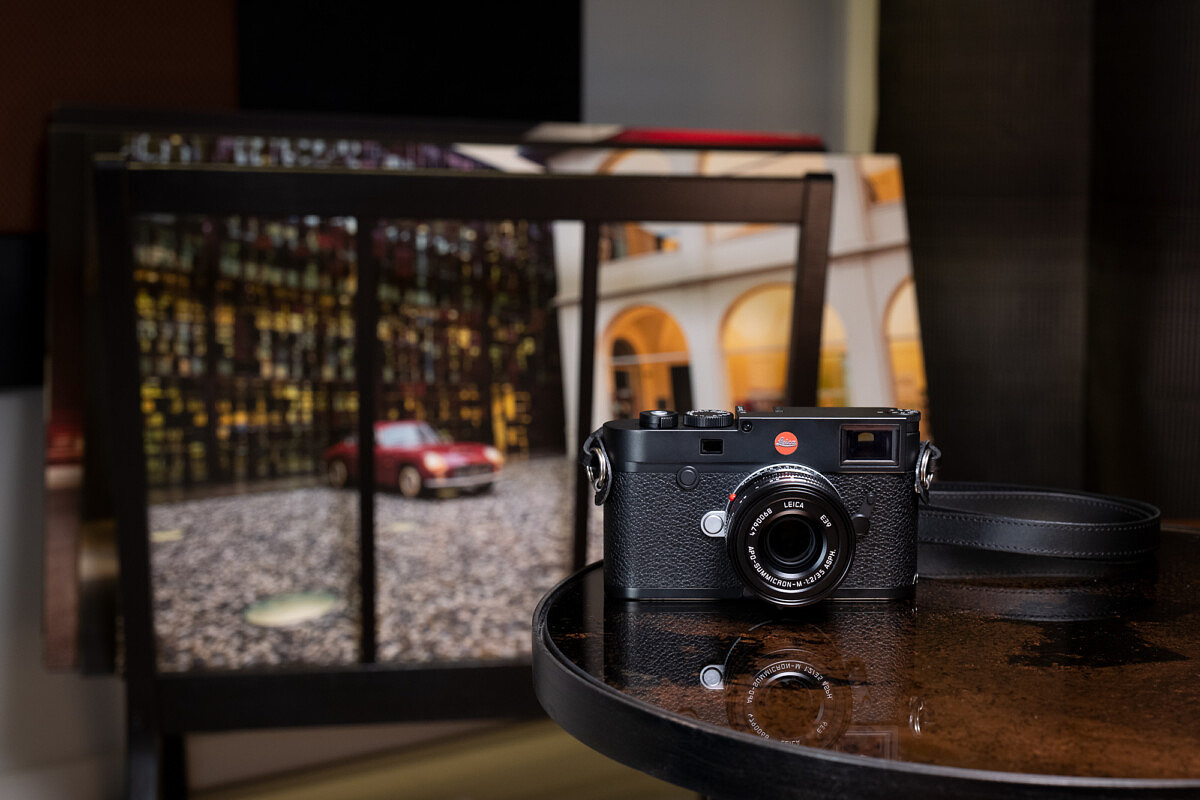 The construction of the lens hood in combination with highly effective anti-reflective glass coatings makes the APO-Summicron-M 35 f/2 ASPH. extremely resistant to any type of stray light – allowing the photographer to shoot into the sun or other sources of light without fear of flare or ghosting. Common optical flaws such as chromatic aberration and distortion are corrected to the point of barely being noticeable. This imaging prowess and edge-to-edge contrast rendition creates an especially pronounced and lovely bokeh at open aperture. Seeing as the aperture is almost perfectly circular, owing to its eleven blades, this effect is also retained when the lens is stopped down for maximum depth-of-field.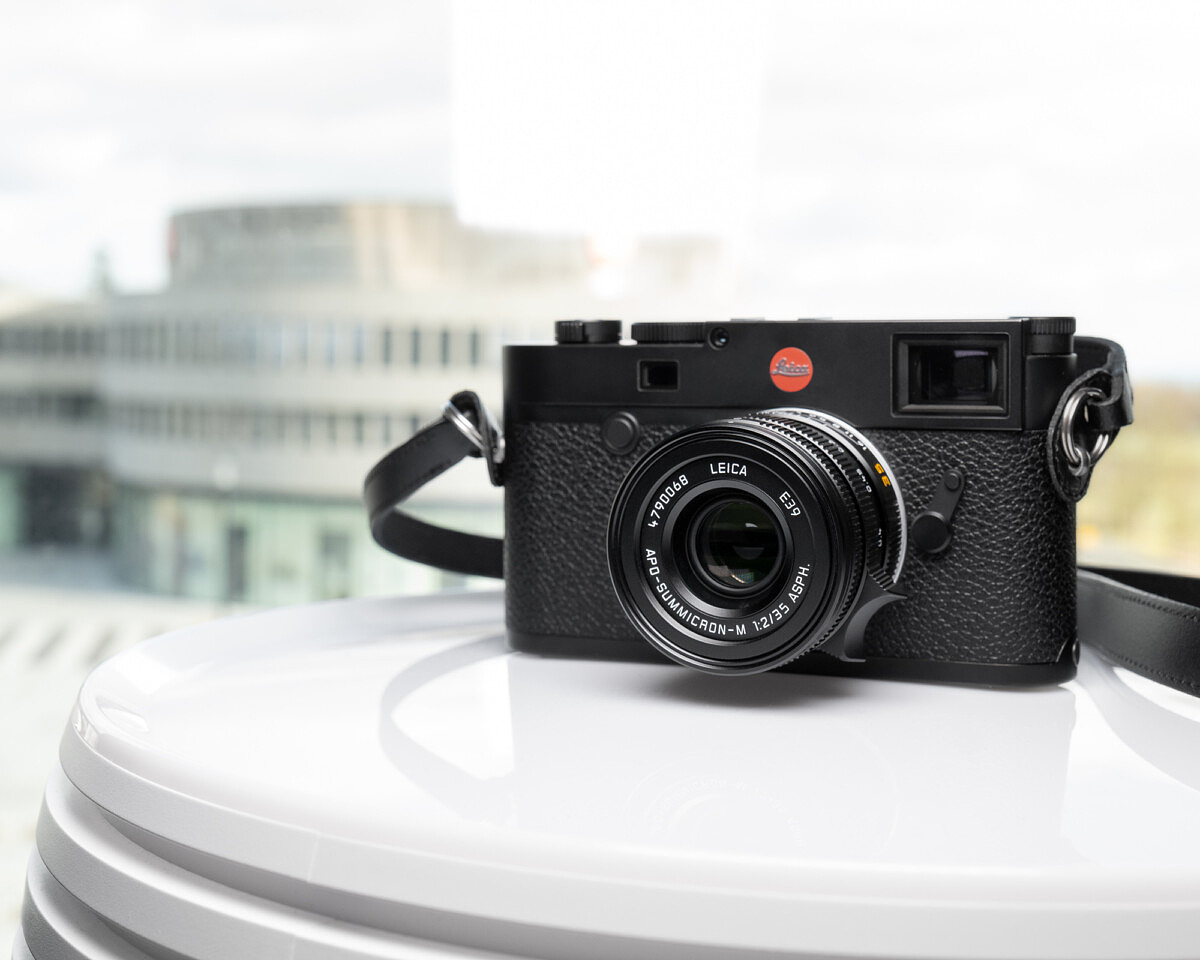 Even more than any other M-lens, the APO-Summicron-M 35 f/2 ASPH. only has to be stopped down for creative purposes. The rendition quality at the center and edges of the image is of such fidelity that there is no scope for further improvement by stopping down. Though many lenses of the world today augment their performance by being larger and heavier by design, the top-performing APO-Summicron-M 35 f/2 ASPH. is both compact and lightweight. With its classic reportage focal length, this is a lens for every photographic situation that can be used on any current and future model of the M series, as well as the Leica SL2 and SL2-S. The APO-Summicron-M 35 f/2 ASPH. is available to order today at Leica Stores, Boutiques and Dealers for $8,195.00.