"OK, now I am going to remove the 35mm f/1.4 Summilux Aspherical and put on the 35mm f/1.4 Summilux FLE ASPH." Not a sentence that I speak frequently, however thanks to the generosity of a few friends of ours, I was able to compare these two iconic Leica lenses. The Leica Summilux-M 35mm f/1.4 Aspherical is one of the rarest and most expensive Leica lenses to date, less than 1,000 were made. This lens is sometimes known as the "AA" or "double aspherical" due to it having two aspherical glass elements. Fast-forward 18 years and today we have the Leica Summilux-M 35mm f/1.4 ASPH FLE, showcasing the latest in Leica optical design with both aspherical and floating elements to minimize aberrations and focus shifting.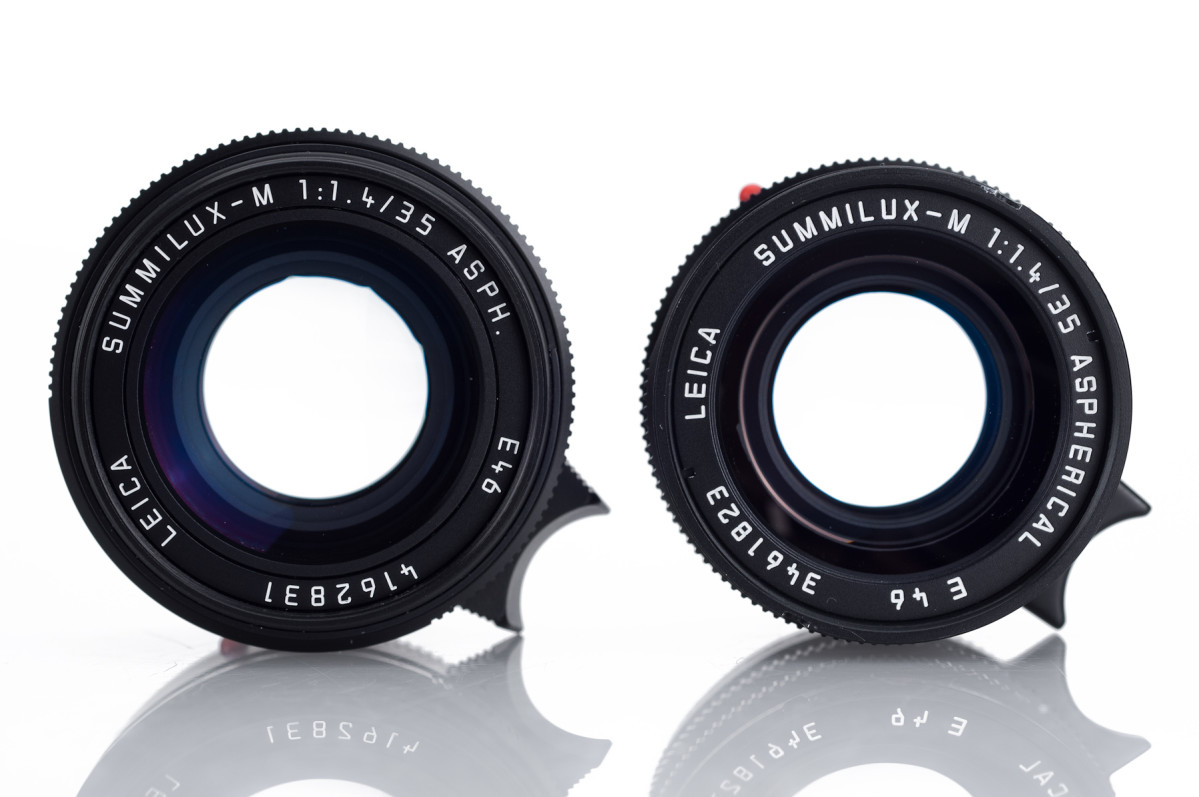 Due to the elaborate and expensive nature of producing a lens with two aspherical elements, Leica was forced to limit production of the lens, giving it a modern-day "cult" status. However, this is not just a lens for collectors; it is prized not only for its rarity but for its unique rendering of images. Naturally, when I was given the opportunity to shoot with this lens on an M9, I could not pass it up. The most frequently asked question I get about this lens is how it compares to the modern version with the floating element, so I knew a comparison was in order. After securing a loaner copy of the modern lens, I made a quick trip to the beach to take a few shots.
What strikes me the most is not how different these lenses are, but how many similarities they share. Their size is nearly identical. The newer 35mm uses a smaller, screw on metal hood compared to the plastic, clip-on hood of the older lens and also has a larger focusing tab. I found both lenses very easy to focus and work with; I had a hard time remembering which lens I had attached without checking. While the particular lens I had was not 6-bit coded, the M9 has this lens (product code 11873) in its database, so I was able to select it manually from the menu (which I only did for the last image, as I was most interested in the lens' natural rendering). To see the full size image, simply click on the picture and an uncropped, full resolution file is available to view and download.
After shooting with both lenses, I found myself intrigued by the qualities that the older, double aspherical lens exhibited. While not as "technically" perfect, I found it had LESS chromatic aberration at f/1.4 than the modern lens, and had a "dreamier" way of rendering out of focus areas. It is not as sharp near the edges as the FLE lens and has slightly less contrast, as one would expect from a film-era lens. Using Adobe Lightroom 4 I was able to remove almost all offending chromatic aberration and equalize the contrast, now I was able to study the way that each lens rendered tones and bokeh.
Conclusions? I am amazed at how well the Leica Summilux-M 35mm f/1.4 Aspherical performs, considering was it designed in the late 1980s, 20 years before a digital Leica M camera would be available. It is easy for me to see why this lens is so highly prized, especially in the pre-35mm FLE days. The Summilux-M 35mm f/1.4 ASPH FLE is a great lens, however I doubt that we will ever see a lens as unique as the double-aspherical, and have a feeling that its value (roughly $12,000 or so depending on condition) will remain the same for many, many years.
The best part of all is that this rare, elusive lens is for sale, check it out on Dale Photo & Digital's website.