Today, Leica has released a new special variant of the current Summicron-M 28mm f/2 ASPH lens. Limited to just 450 pieces worldwide and optically identical to the standard version, the new Leica Summicron-M 28mm f/2 ASPH Limited Edition Matte Black Paint Finish will retail for $4,495. While functionally the same as its black anodized sibling, the limited edition version sports a unique highly durable and stealthy matte black paint finish, muted monochromatic green-infilled engravings, and handy built-in retractable lens shade. A black alignment dot, rather than the typical red, rounds out the low-key aesthetic.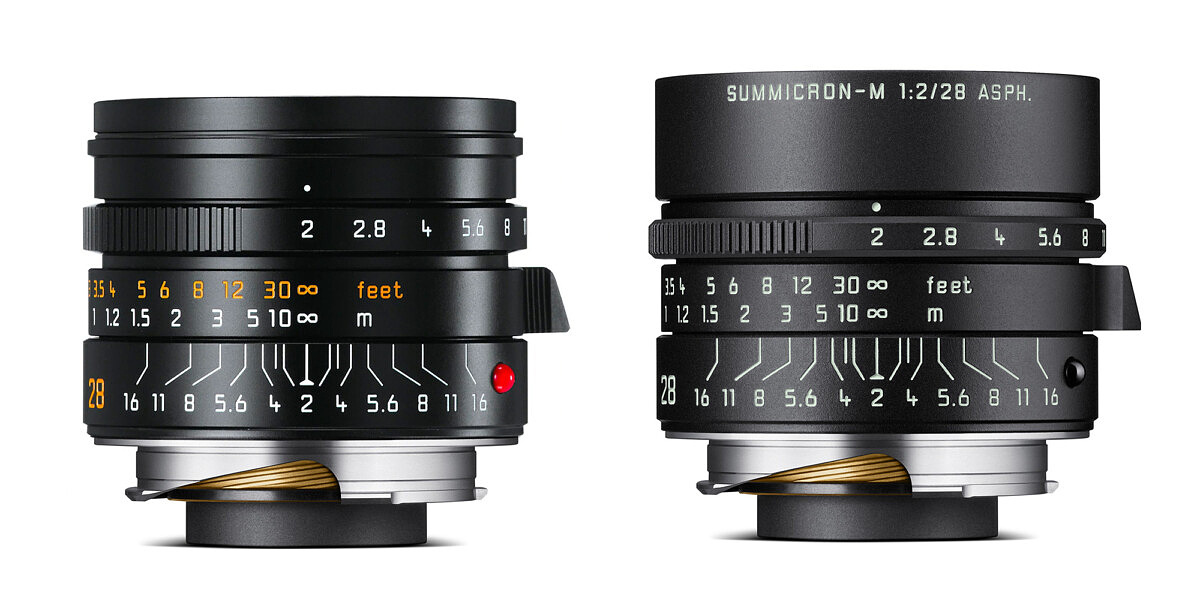 The Leica Summicron-M 28mm f/2 ASPH Limited Edition Matte Black Paint Finish should look the business on a wide range of Leica bodies, from a blacked-out M10 Monochrom or SL2-S to a M10 Reporter with matching olive green. The built-in hood is a great addition, adding to the functional nature of the lens. While likely to be a collectible due to its limited quantities and unique styling, this new lens is tough and meant to be pressed into service as a daily workhorse.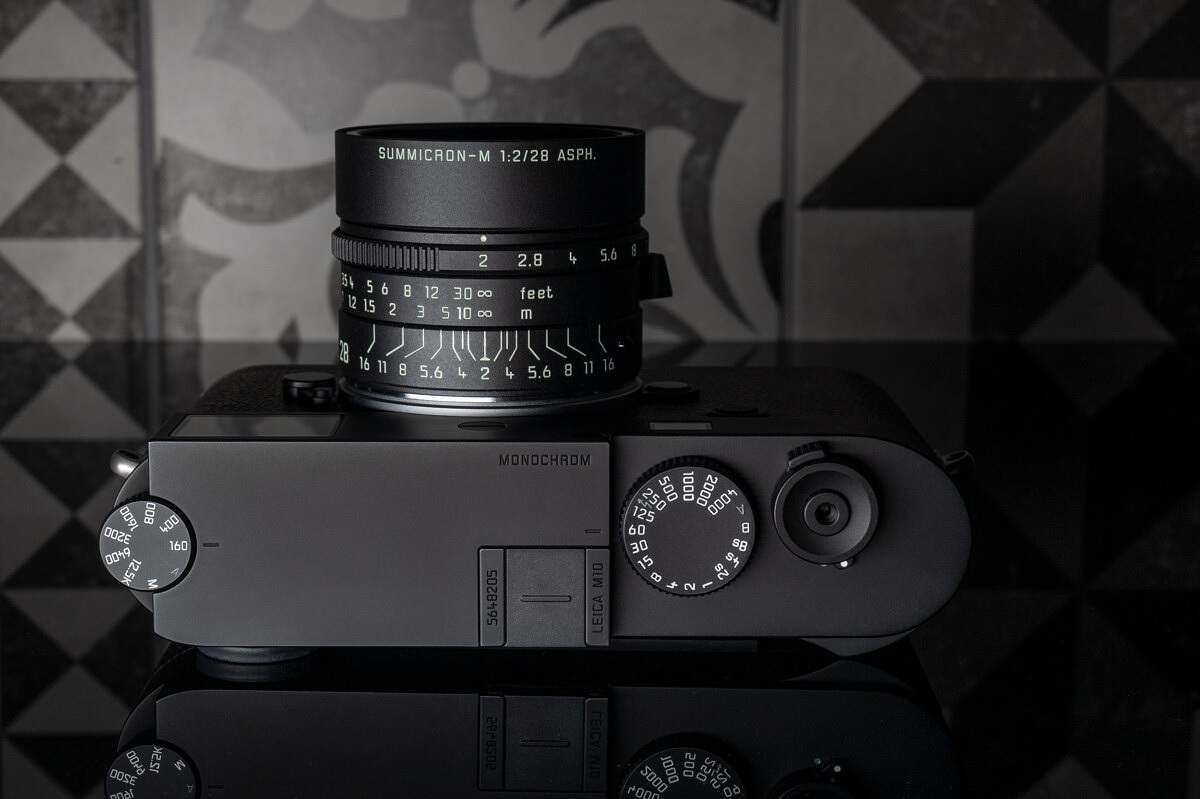 Pricing, Ordering and Availability
The Leica Summicron-M 28mm f/2 ASPH Limited Edition Matte Black Paint Finish will be released shortly, priced at $4,495. As with other launches of limited run Leica M lenses, these will go quickly and be unavailable afterwards. If you are interested in ordering the lens, you should do so sooner rather than later. You can do so at Leica Store Miami by clicking the button below, calling 305-921-4433 or sending an email to info@leicastoremiami.com.
Press Release
Leica is excited to introduce a limited-edition variation of the classic Leica Summicron-M 28mm f/2 ASPH. lens, with a finish that is singularly robust and highly scratch-resistant—perfect for street photographers and adventure seekers alike.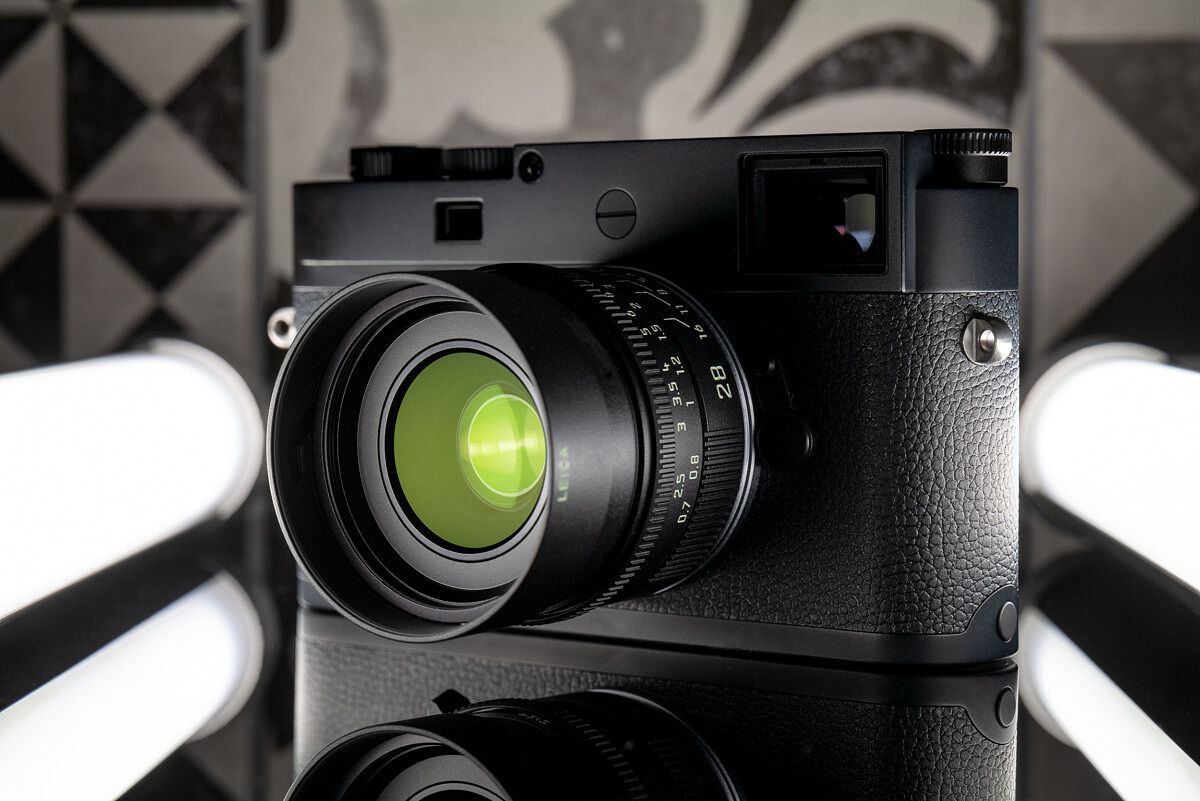 The special matte black paint finish is specifically designed to be resistant to abrasion and the adhesion of dirt, while also providing a discrete appearance that is ideally suited to classic reportage photography. With its inlaid engravings in a neutral green, the special edition lens compliments both analogue and digital M bodies, as well as any SL, CL or TL camera system using a Leica M-Adapter L accessory. Limited to 450 pieces worldwide, the Summicron-M 28 f/2 ASPH. in matte black paint finish stands apart from its standard counterpart in both form and function – photographers can capture the moment with ease and convenience by way of an integrated lens hood.
The Summicron-M 28 f/2 ASPH. in the matte black paint finish is exclusively available in limited quantities at Leica Stores and Boutiques across North America.
Sample Images