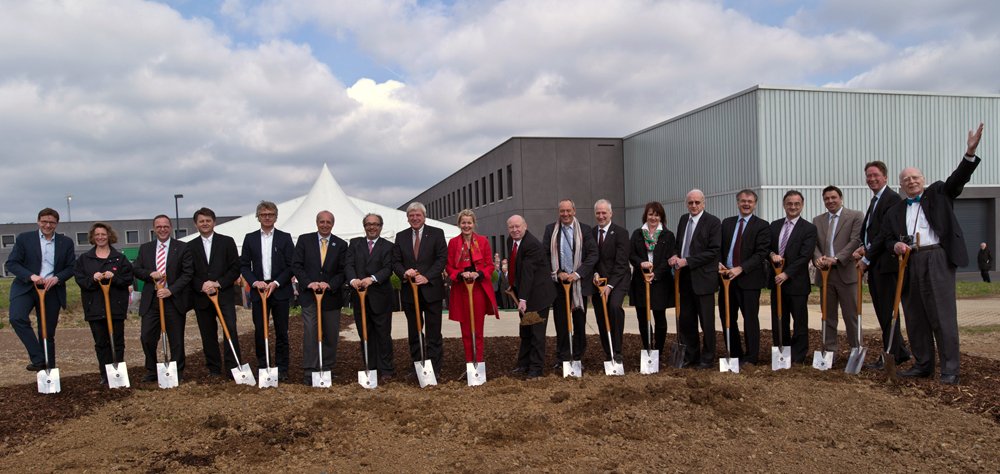 As we reported previously, Leica is progressing on their new 55 million Euro, 290,000 sq. ft. factory at Leitz-Park in Wetzlar, Germany. They received plan approval back in November and had estimated a construction start of April. Yesterday, a groundbreaking ceremony was held with Leica Camera AG board members, ACM shareholders (Leica's parent company run by Dr. Andreas Kaufmann), the site developers and even the Prime Minister of the German state of Hesse. So, they are right on target and should be totally completed by November of next year. All in all, this is great news. With the May 10th announcement around the corner and Photokina coming up quickly, I'm sure that Leica will be needing all the extra production capacity the new factory will offer.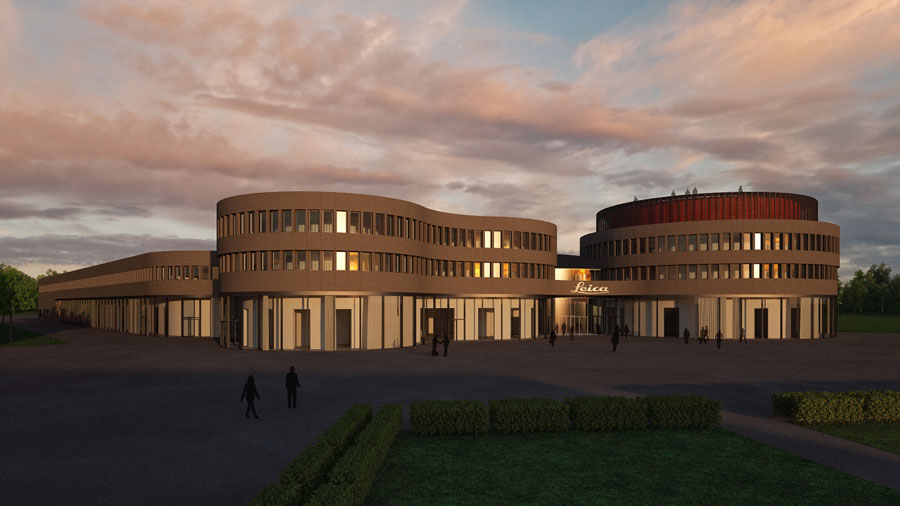 The press release follows:

Ground-breaking Ceremony for New Leica Camera AG Headquarters in Wetzlar
Apr 26, 2101
Wetzlar, Germany – The starting shot has now been fired for the relocation of Leica Camera AG from Solms to the new headquarters at the Leitz Park in Wetzlar. Today, the first breaking of the ground for the new Schanzenfeld site in Wetzlar was celebrated by the majority shareholder of the company ACM Projektentwicklung GmbH from Salzburg, the board of Leica Camera AG and the developers, Leitz-Park GmbH, in the presence of Volker Bouffier (CDU), Prime Minister of the state of Hesse, representatives of the media and invited guests.
The plans prepared by the architects, Gruber + Kleine-Kraneburg, foresee the completion of the ultra-modern new location for the production, administration and customer care divisions of Leica Camera AG in November 2013, with a projected ground-plan area of around 27.000 m² The new site, built in accordance with the latest energy-efficiency standards, will then be a new home to around 600 Leica employees. Openly visible production areas, a Leica Museum, a Leica Galerie, a Leica Store, a photo studio and a restaurant expand the spectrum of attractive features for visitors, friends of Leica and anyone fascinated by photography. A central plaza will create a binding element between the new headquarters of Leica Camera AG and the existing facilities occupied by Weller Feintechnik GmbH and ViaOptic GmbH on the Leitz Park site. The overall investment volume for the Leitz Park construction project amounts to 55 million euros.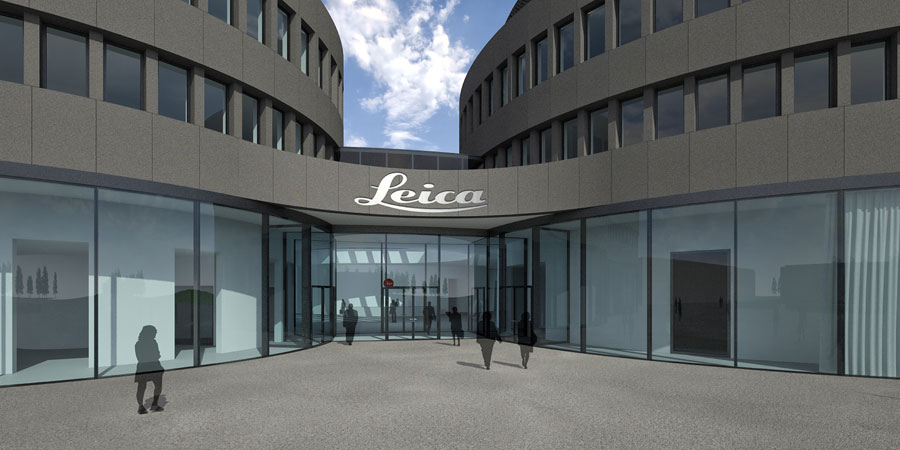 In the words of Volker Bouffier, Prime Minister of the state of Hesse, 'Leica Camera AG is a traditional Hessian company with a worldwide reputation for excellence. We can be proud that a company so important in the optical industry maintains its manufacturing and administrative facilities in our state. With the new company headquarters in Wetzlar, Leica remains loyal to its Hessian origins. I am certain that the company's employees will ensure that Leica will continue to be an internationally renowned name that is always equated with the highest quality.'
Dr Andreas Kaufmann from ACM Projektentwicklung GmbH emphasized the signal sent out to the world for the 'Optical City' of Wetzlar by the new headquarters project: 'The Leitz Camera set out from here to conquer the world and revolutionize photography almost exactly 100 years ago. Now that Leica Camera AG is returning to its birthplace, we are confirming the utmost importance the city possesses for the entire optical industry segment in Germany. Leica Camera AG is returning to Wetzlar, to a new home that will be open to visitors and photography enthusiasts and will offer a unique experience with valuable insights into the past, present and future of photography.'
Alfred Schopf, chairman of the Executive Board at Leica Camera AG: 'The production and administrative buildings in the development are being built to the latest environmental and energy-efficiency standards and will allow us to rapidly satisfy the enormous demand for Leica products without the delays we have sometimes suffered in the past. Our colleagues will enjoy a modern and attractive working environment that motivates, promotes creativity and enables us to provide Leica's familiar technical perfection, satisfying the most stringent quality demands. The new headquarters development is a further milestone in the history of our company that benefits not only us, but also our customers and visitors.'