Today, Leica has released firmware version 3.1 for the Leica CL. This update adds some nice features and customization options, including manual focus enhancements like focus peaking sensitivity and moveable zoom assist, video improvements like 4K max file size and aperture control, UI tweaks as well as updates to Auto ISO performance.
To download the firmware file, simply click the button below. If you need some guidance on installing the firmware on your Leica CL, head down to the bottom of the article. We've got a step-by-step video showing how it's done. You can also click here to jump there directly.
Download Leica CL Firmware v3.1
Full Description of Changes
We've got a good number of updates and improvements in this firmware update. Let's run through all the changes one-by-one.
AF/AE Lock added to FN Menu
The AF and AE Lock function allows you to lock your focus and/or exposure settings separately from the shutter button as you recompose your shot. To use, you'll first have to go into the FN Button menu under Customize Control and enable the options you'd like to have available for FN button assignment when you long-press the FN button. I'd still like to see the option of AF-on added as an option here, which is how I prefer to shoot the SL, but this is certainly a step in the right direction.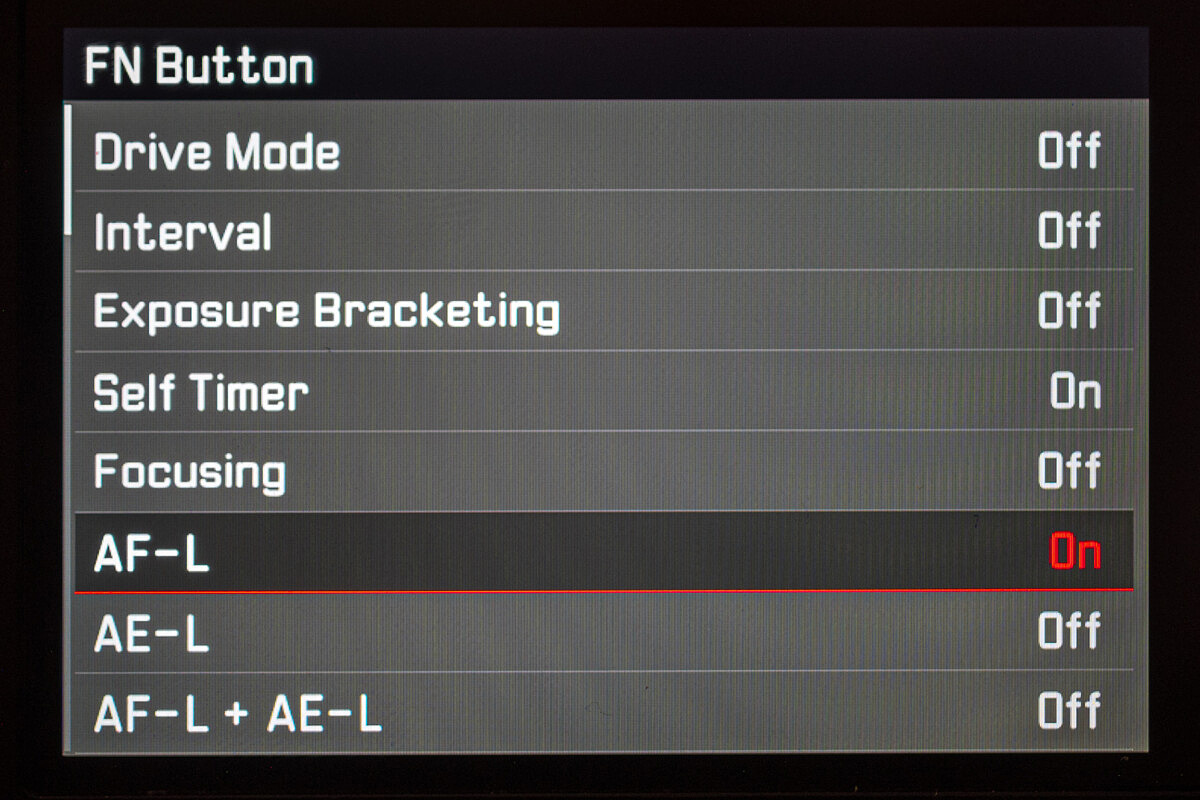 Movable zoom position of the magnified live view in MF mode
While using manual focus mode, the magnified live view can now be repositioned to other parts of the frame to focus and compose the shot at the same time. You can see the white box in the image below is now off-center. I simply used the D-Pad to position my manual focus magnified area to the upper-right corner. If you use manual focus on a tripod, this change is most welcome.
Focus Peaking sensitivity added to menu
Two sensitivity modes, "Low" and "High", for Focus Peaking are now available. Low is more accurate, but requires more scene contrast. High is better suited to either vintage, low-contrast lenses, scenes with very low contrast, or for run-and-gun style street photography.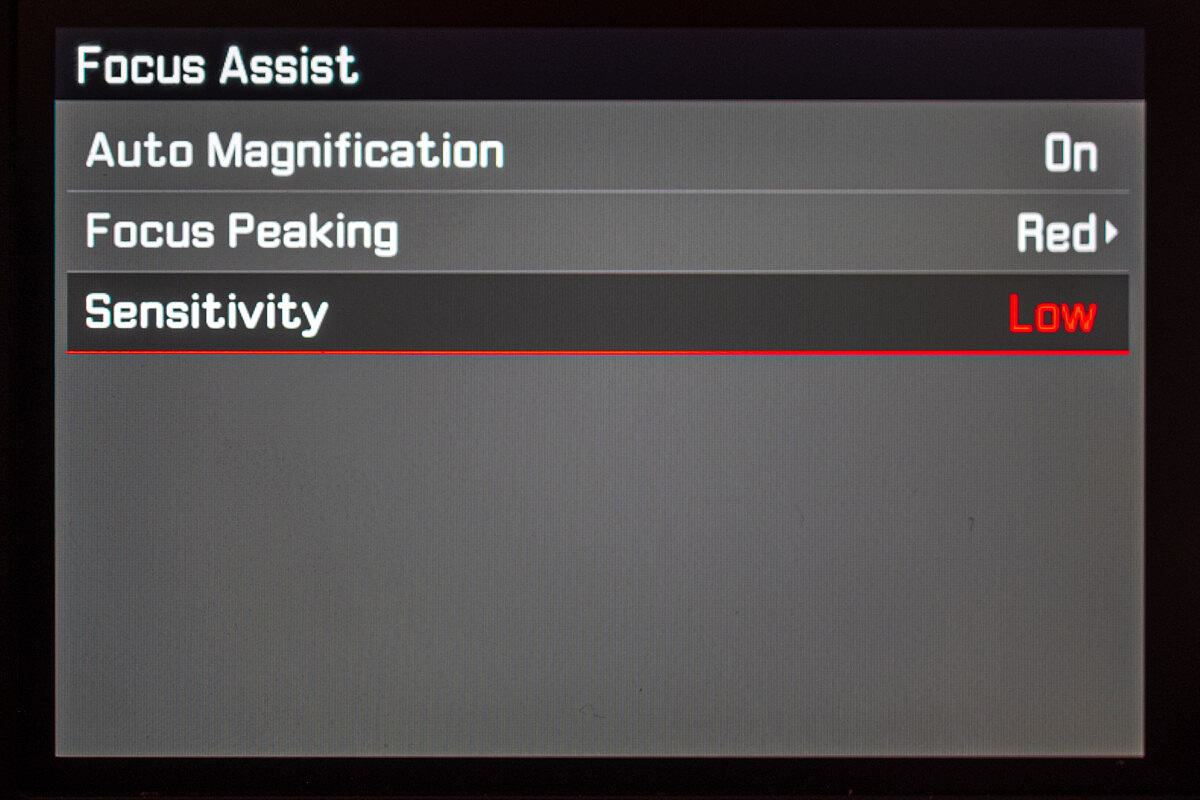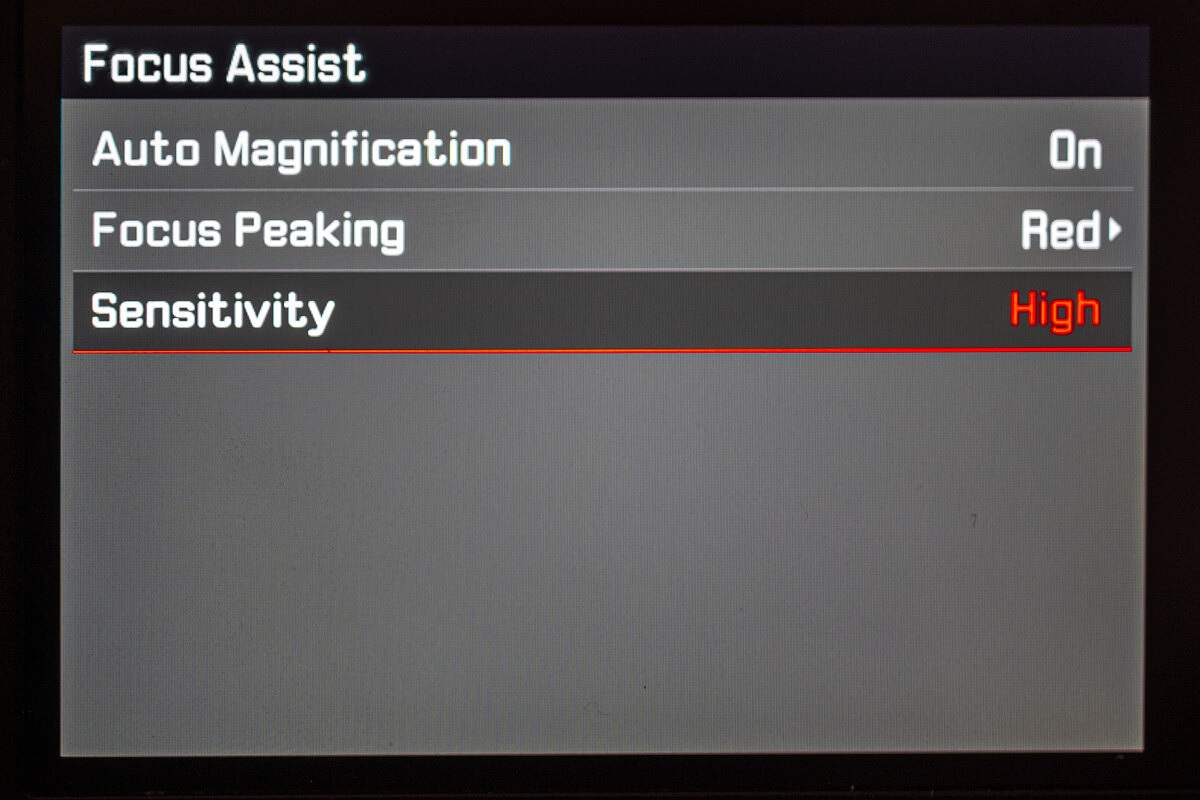 Aperture control during video recording
You are now able to select and change aperture while filming. Thank goodness. Being locked in to a set exposure while shooting video was very limiting.

4K video file size limitation lifted
Until now, the 4K video files were limited to 4GB maximum size. This constraint has been removed. Another very helpful change to video functionality.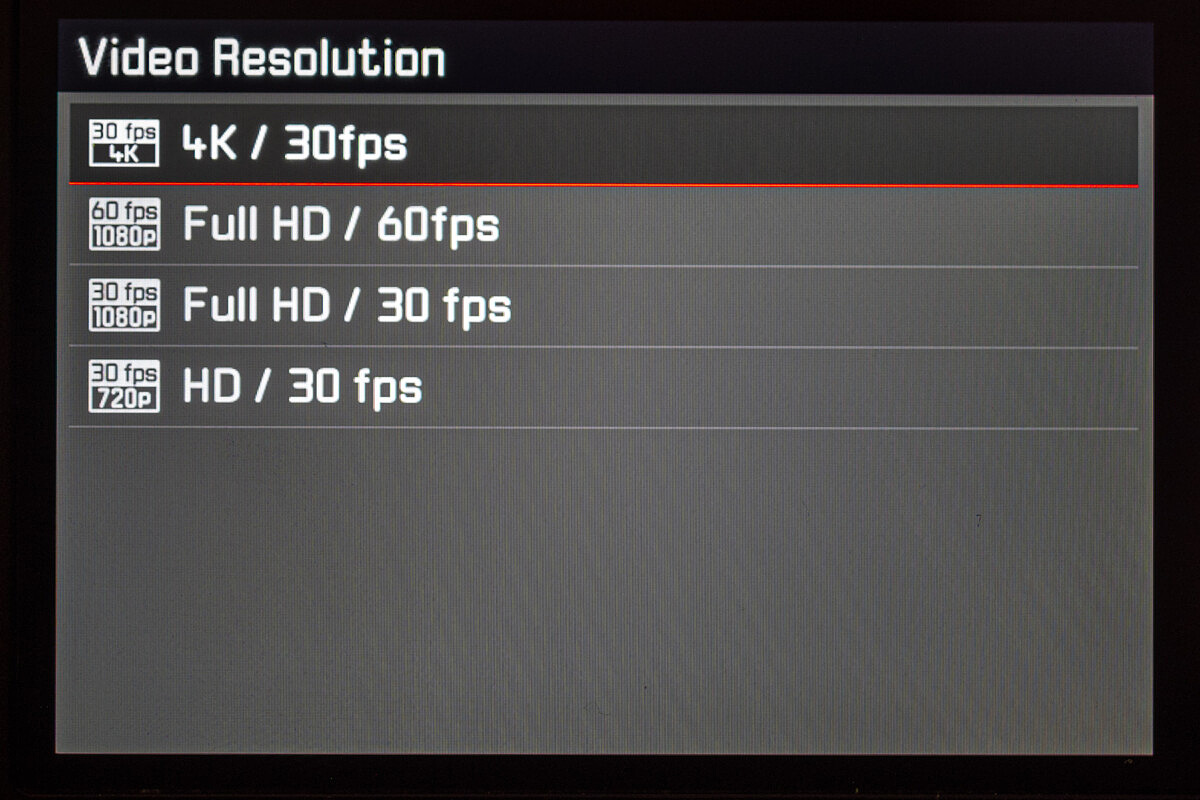 Touch AF On/Off option for AF Modes
The touch auto focus functionality can now be activated or deactivated via the Focusing sub-menu. Note Touch AF is not available in Multi-Field or Face Detection AF Modes. I find it works best when using Single Field.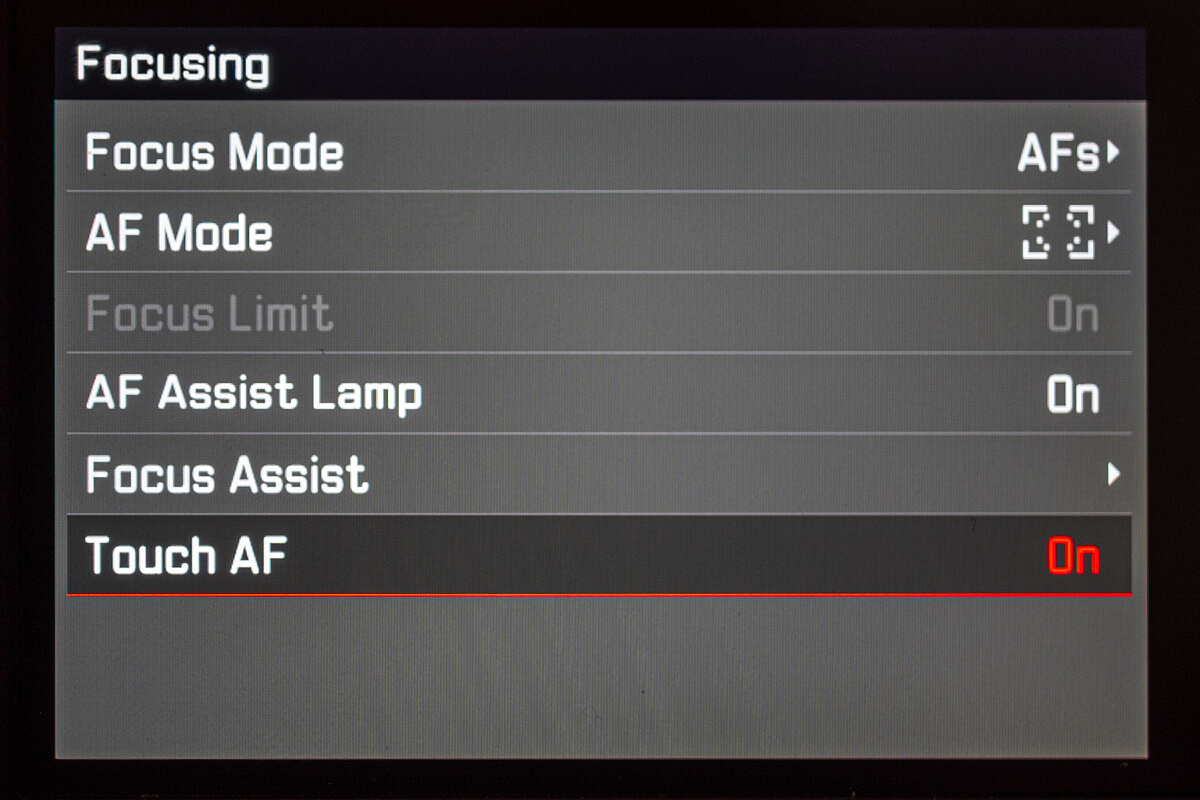 EVF Brightness adjustment added to menu
You can now adjust the brightness of the electronic viewfinder in 10 steps. If you bring up this menu option on the rear LCD like I did here, a message will instruct you to look through the EVF. Then, you can use the top dial control to move the slider to your preferred setting.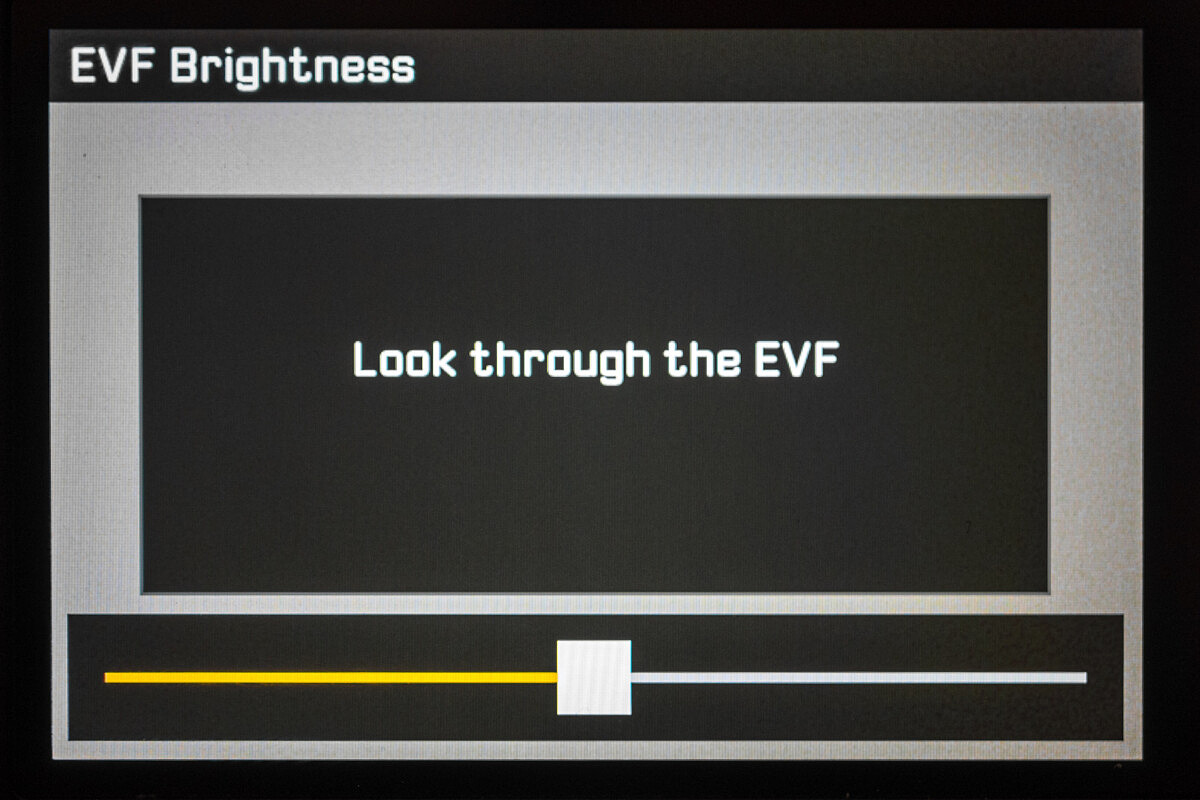 Auto-ISO behavior
Auto-ISO has been tuned further to prioritize correct exposures. The change here isn't completely evident. I've personally had good luck using Auto ISO on the CL, so I'll be curious to see if I notice any improvements here. Still, nice to see Leica is optimizing where they can.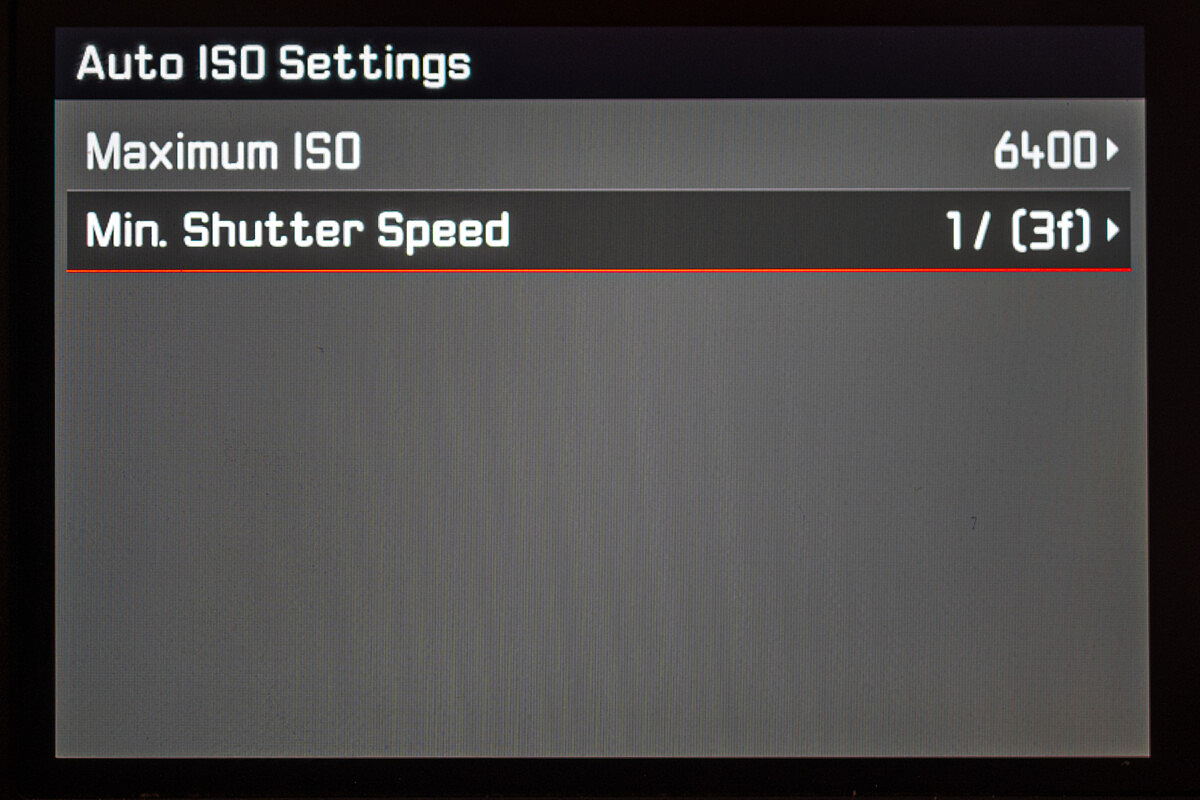 Menu item WLAN has been renamed to Leica FOTOS
Don't be confused. Functionality is the same. Just the name has changed to make it more obvious that wireless connectivity is designed to be used with the Leica FOTOS app. You'll notice the change both in the menu and in the function itself. If you've put WLAN in your FN options, it will update there as well.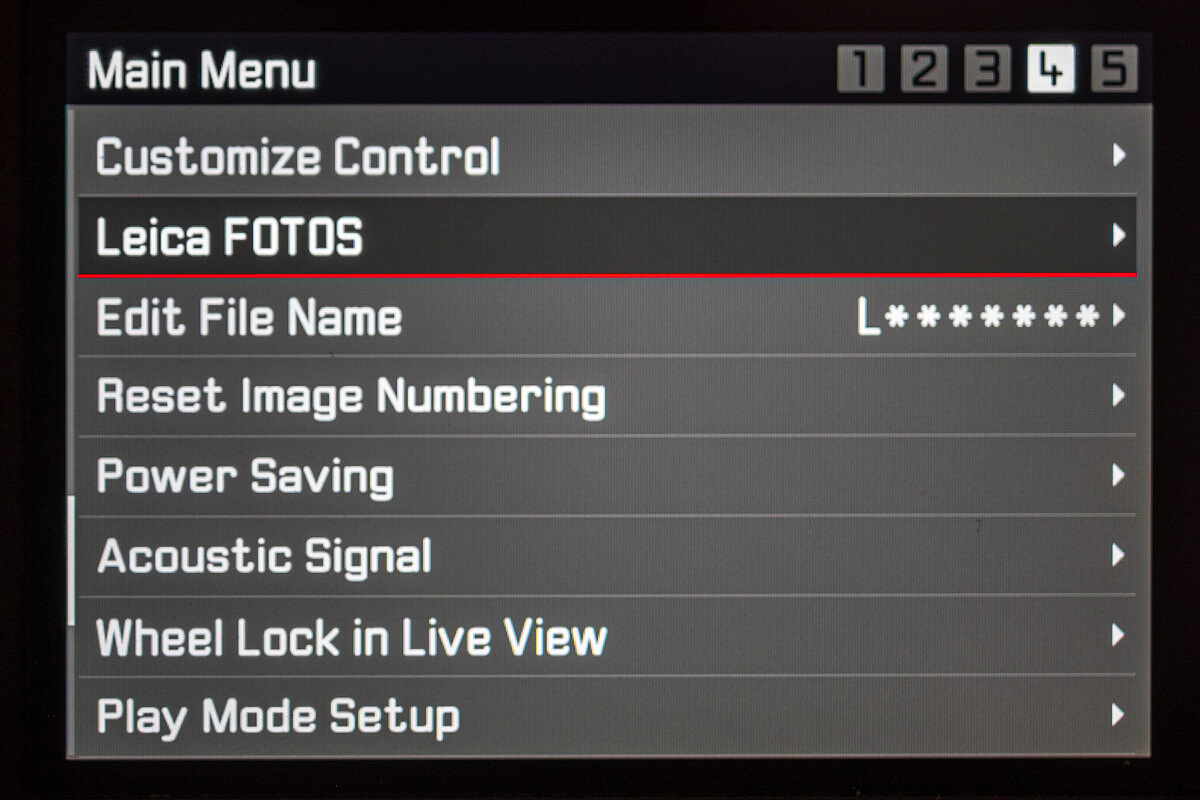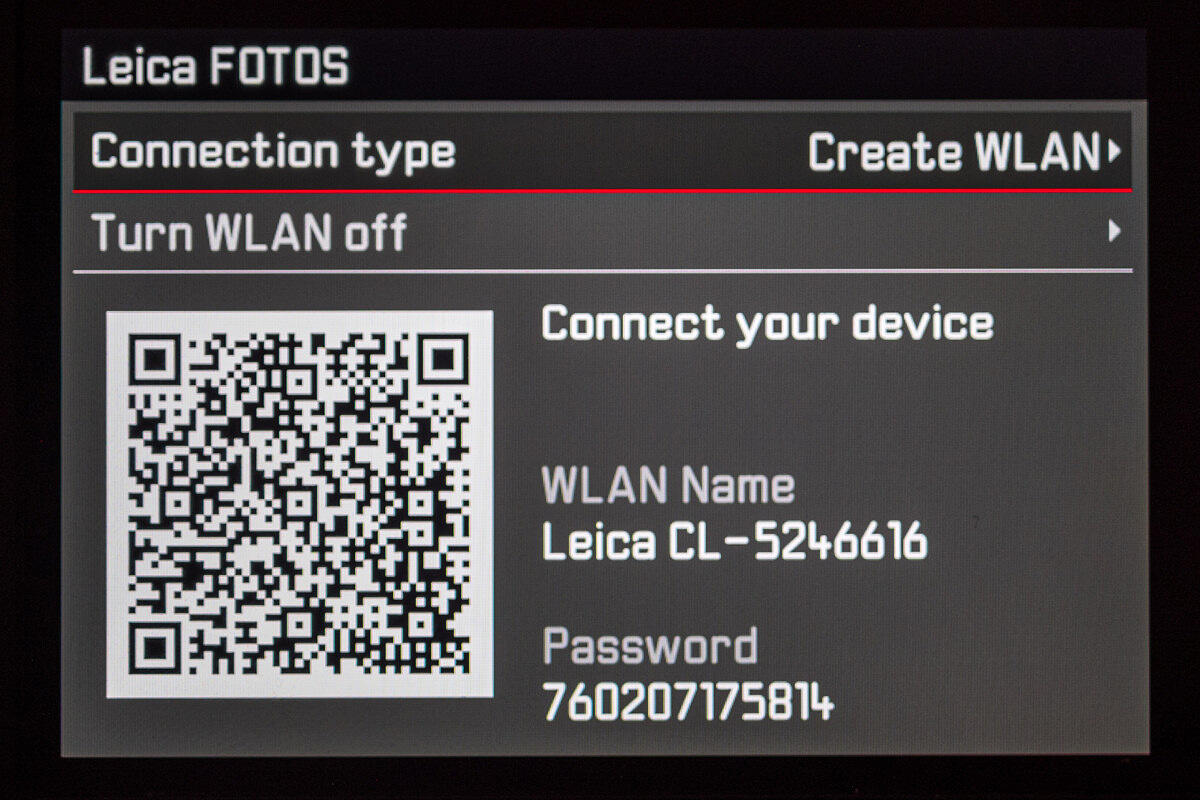 L-Mount lenses can be updated via separate lens update file
In the Camera Information menu, there are now separate options for camera and lens firmware. I imagine this function is related to non-Leica L-mount lenses coming on the market from L-Mount Alliance partners Panasonic and Sigma.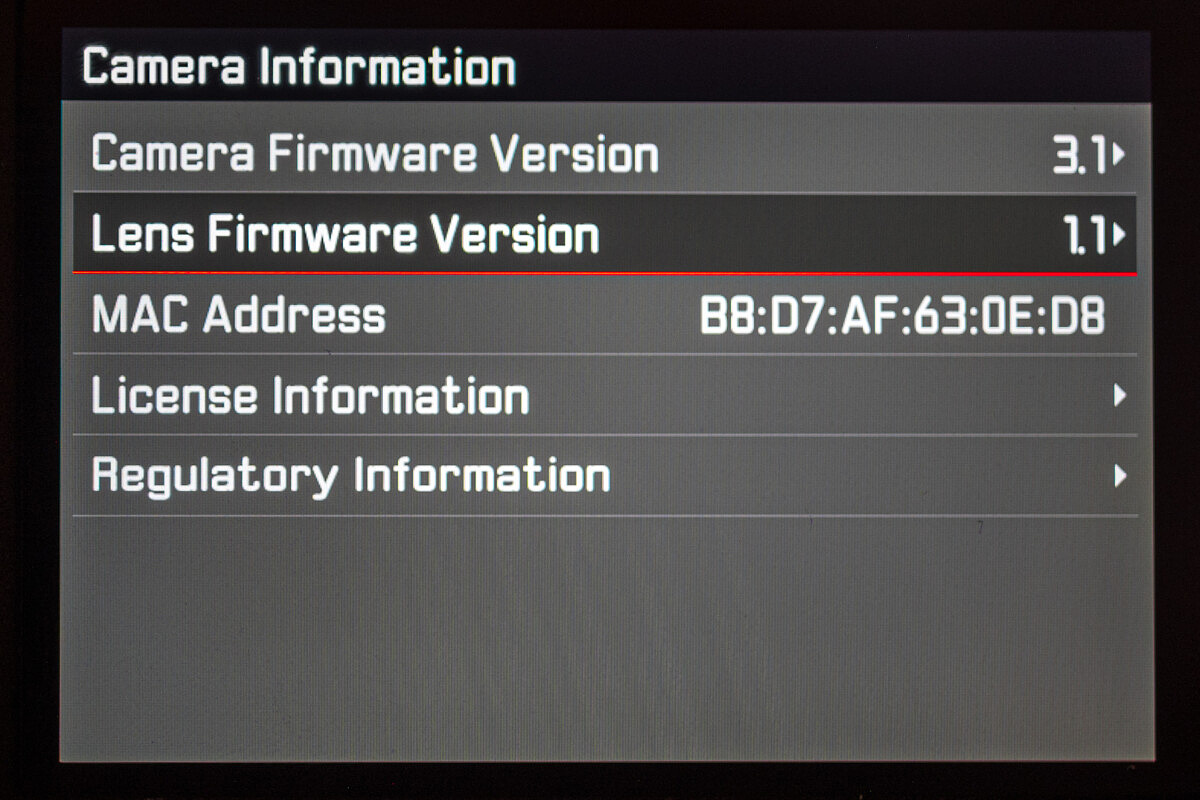 ---
How to Update Your Firmware
We've made an easy step-by-step video on how to update your camera's firmware. And while the firmware version used for this videos are a bit on the older side, the instructions remain the same. Just click the download link above to get started. Click here to jump back to the top.