Today, Leica has announced the Leica CL 'Edition Paul Smith', a new special edition of the CL mirrorless camera. The set marks the second collaboration between Leica and British fashion designer Paul Smith. Where the earlier Paul Smith X2 from 2012 featured a striking, bright orange top, British racing green leather cladding and a chartreuse bottom plate, the new CL 'Edition Paul Smith' sports a cooler color palette centered around an eye-catching blue top plate, black cladding and subtle multi-color striping around the bottom.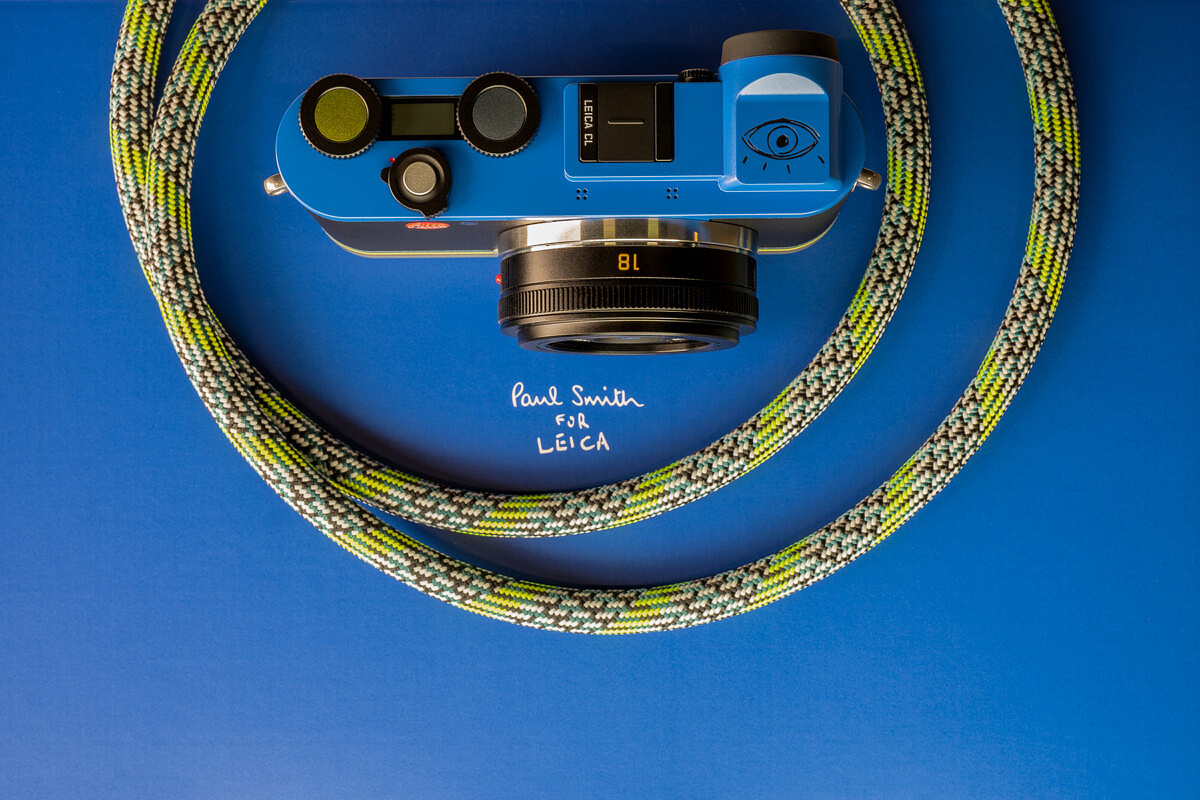 The set includes the uniquely-styled camera, the compact and excellent 18mm f/2.8 Elmarit-TL wide angle lens, along with a colorful rope strap that complements the camera perfectly and a unique lens cloth with images of classic Leica cameras. The camera itself features line drawings and hand scripted engravings, displaying the playful nature of Paul Smith designs. Even the top dial function buttons have been accented with splashes of color to complete the design.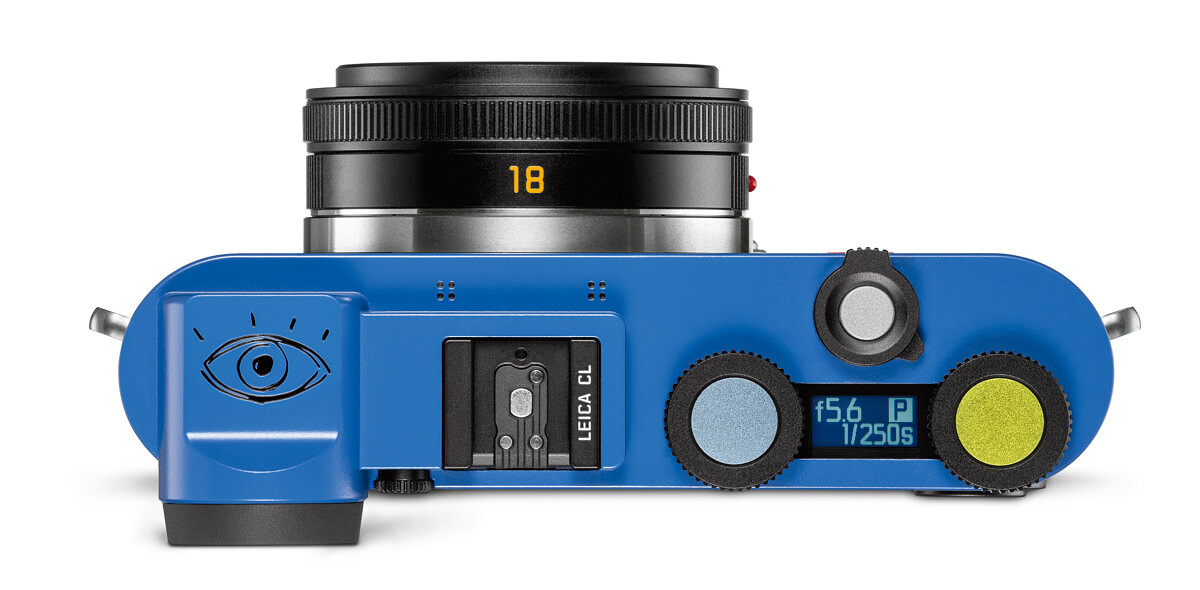 Pricing and Availability
At a price of $3,995, the Leica CL 'Edition Paul Smith' is only a slight premium over a stock Leica CL Starter Bundle, which includes the same 18mm lens. For $800 more, the special edition comes with the exclusive rope strap and lens cloth, and is limited to just 900 pieces worldwide.
The Leica CL 'Edition Paul Smith' will start shipping immediately. If you're interested in picking one up, you can do so by placing a pre-order at Leica Store Miami by clicking the link below, calling 305-921-4433 or emailing info@leicastoremiami.com.
Press Release
In 2012, Leica Camera and Paul Smith released a one-of-a-kind camera design in the Leica X2 "Edition Paul Smith." Now for 2019, Leica Camera presents the second collaboration with the renowned fashion label with a new unique special edition of the acclaimed Leica CL, the Leica CL "Edition Paul Smith."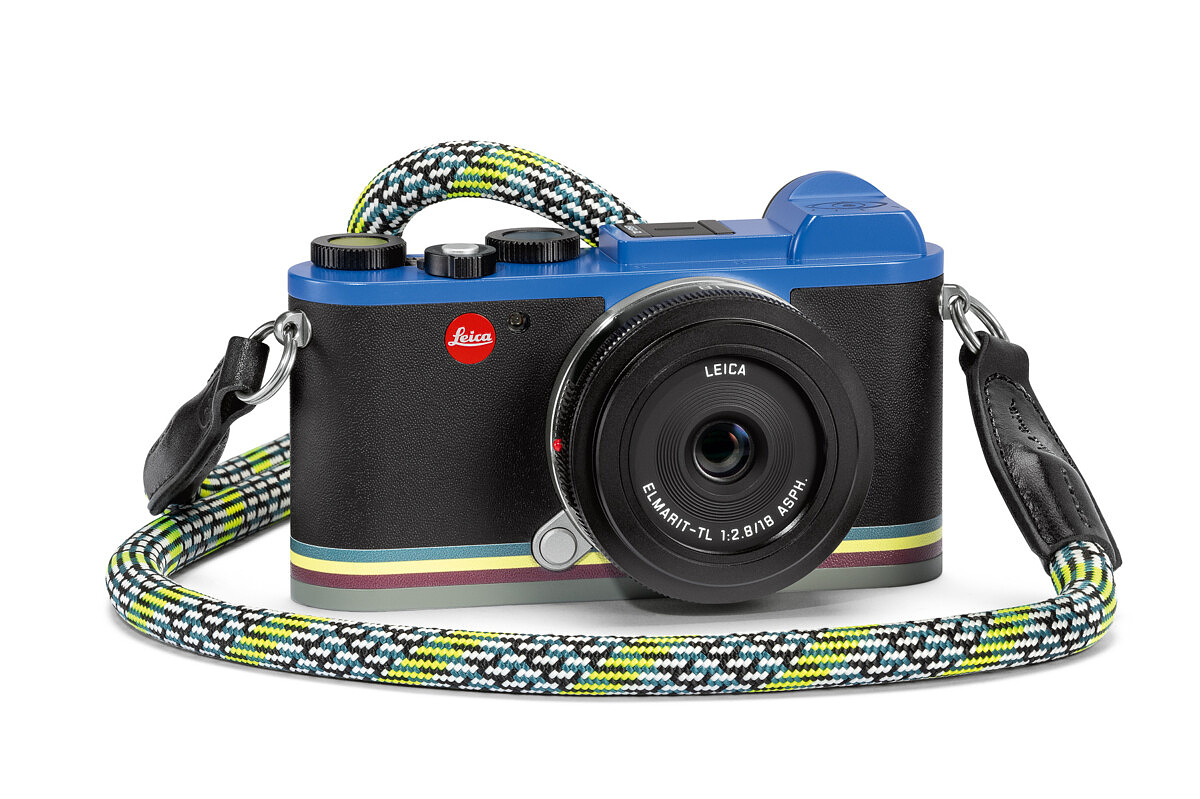 The set comprises a Leica CL camera with a bold blue top plate, vibrant accent colors on its top buttons and striped across the camera's bottom, and unique design elements with a hand-drawn sketched look. Atop the viewfinder is an illustration of a large eye, while "look and see" is found on the camera's rear in Paul Smith's distinctive handwriting along with his signature.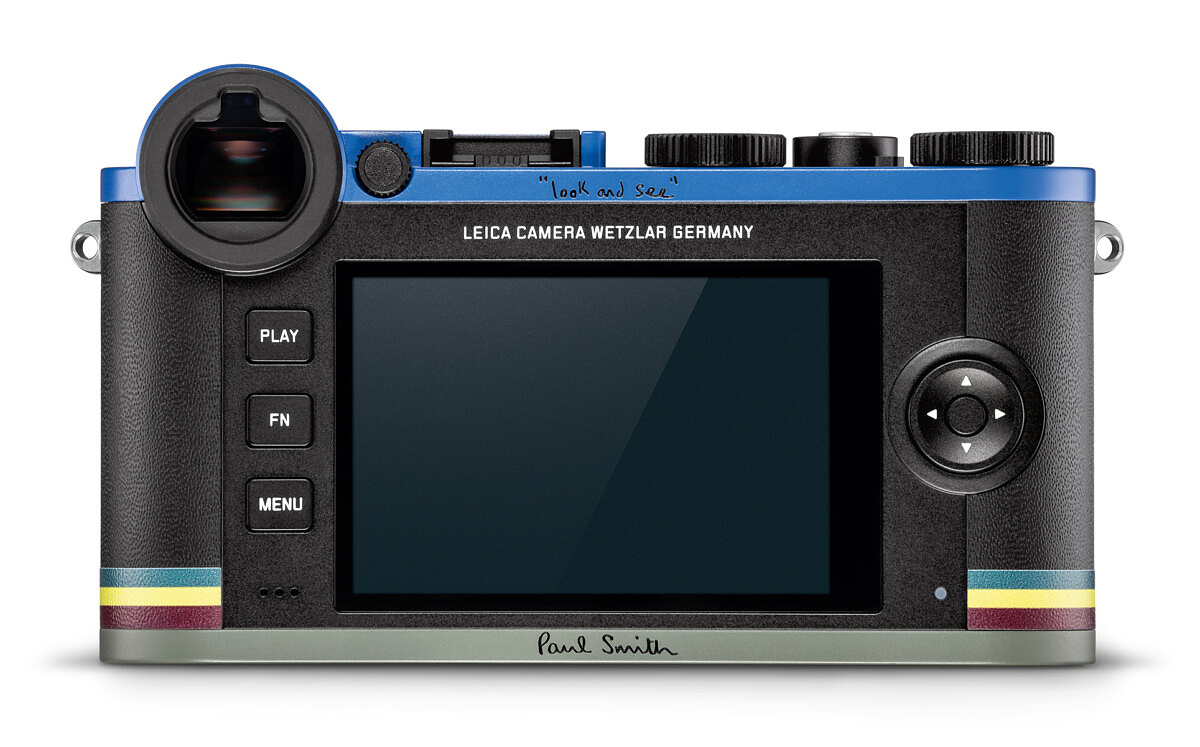 These artistic highlights are reference to Paul's famous quote, "many people look, but often they don't see." Included with the edition is a black anodized Leica Elmarit-TL 18 f/2.8 ASPH. lens, and accompanying the set is a specially designed colorful rope strap and a cleaning cloth adorned with a photo collage of heritage Leica cameras – all packed in a unique box individualized by Paul Smith Design. This edition is limited to 900 sets worldwide and will be sold through Leica Stores, Boutiques and select Paul Smith retailers.