Today, Leica has announced a new Black Friday promotion on its SL2 and SL2-S professional mirrorless cameras. From November 21, 2022 through November 29, 2022, those purchasing a brand new SL2 or SL2-S body or bundle will receive a free M-Adapter-L. Regularly priced at $450, the M-Adapter-L lets you mount Leica M rangefinder lenses on the SL2 or SL2-S. This promotion doesn't replace the existing $1,300 Leica Customer Appreciation promotion just introduced last week, so you can take advantage of both the voucher savings and still get a free M-Adapter-L. Not a bad deal.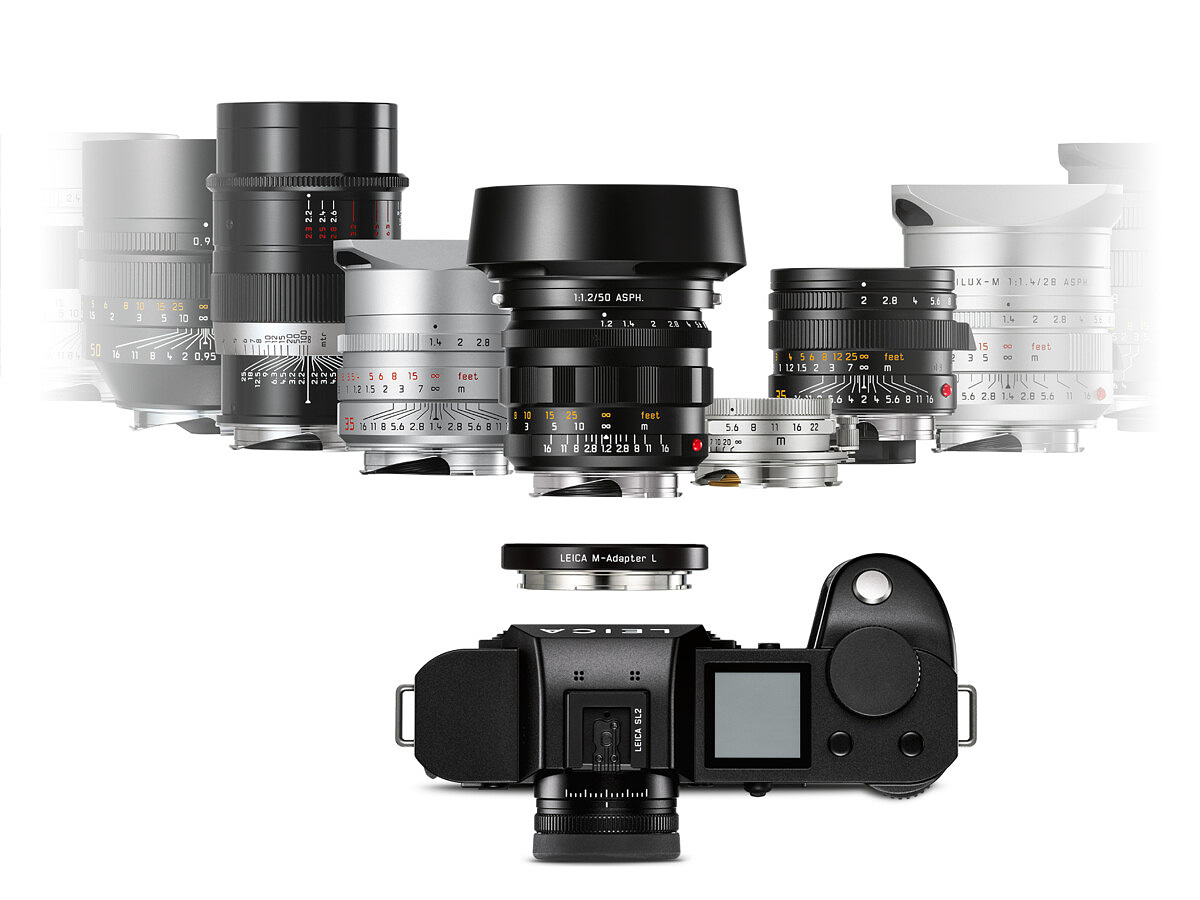 Why M Lenses on an SL2 or SL2-S?
With such incredible native SL zoom and prime lens choices, why would anyone even consider using a manual focus M lens on an SL2 or SL2-S? We can think of a few reasons, so let's dive a little deeper.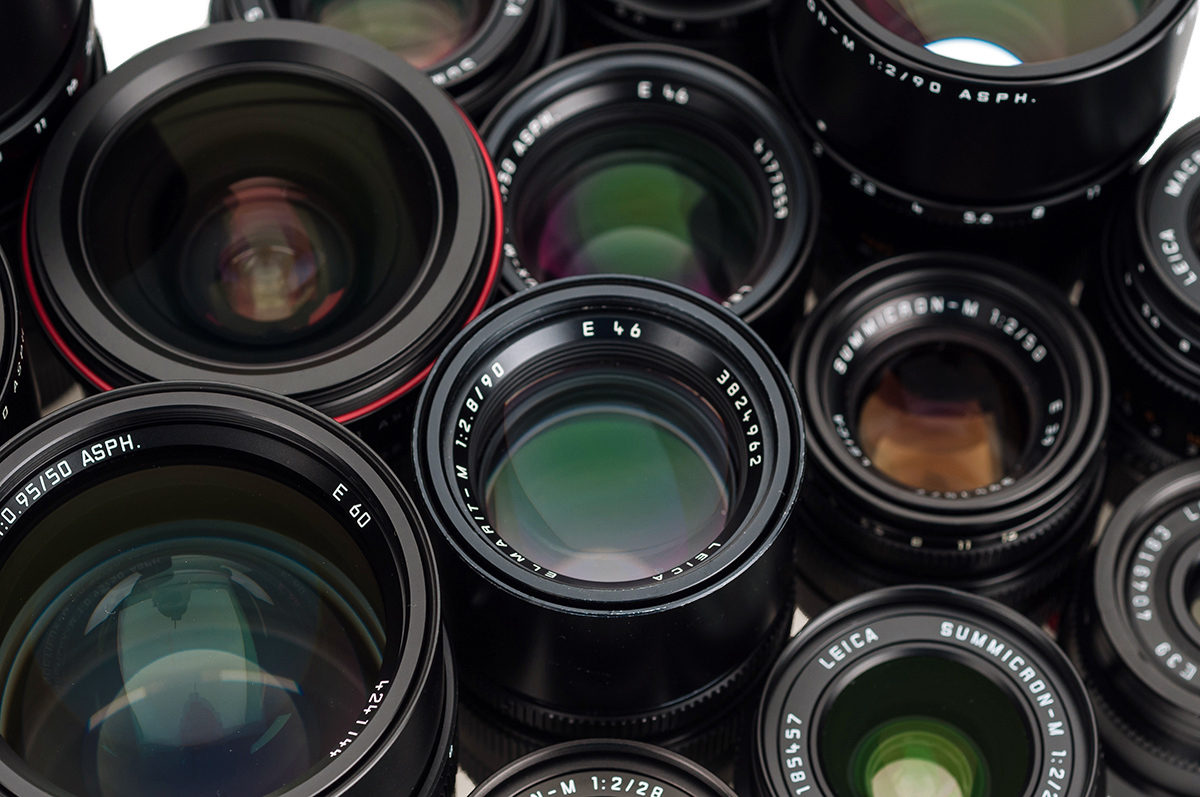 Classic, Vintage and Specialized Lens Options
Leica M lenses render quite differently than SL optics. Sure, all Leica lenses are lovely, but M lenses provide a more classic look with a bit more character. And that's just modern M lenses. Delving into the back catalog of pre-modern and vintage glass opens up entire palette of creative possibilities. So even if you use a 24-70mm f/2.8 Vario-Elmarit-SL or 35mm APO-Summmicron-SL as your daily driver, sometimes you want to get creative with a 1960s-era 50mm for a retro look you can't reproduce in Photoshop.
Likewise, if you want to get the look that only a Leica 75mm Noctilux-M ASPH can provide, you're going to need to use a Leica 75mm Noctilux-M ASPH. Simple as that.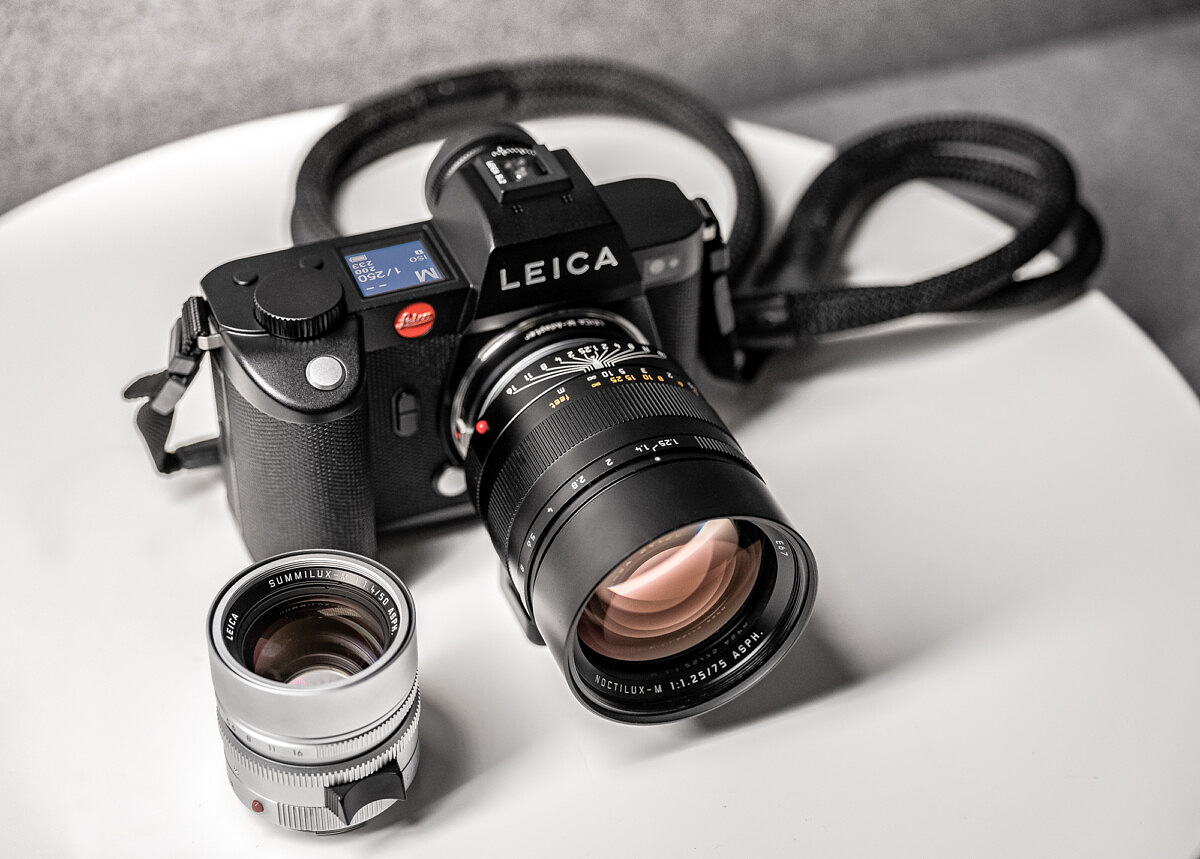 Smaller, Lighter and More Discreet
SL lenses are incredible performers, no doubt. But, they aren't the most compact lenses either. Even the smallest native lenses, the APO-Summicron-SL range, sport a 67mm front diameter. By comparison, most M lenses feature a 39 or 46mm front filter size. A 28mm f/2.8 Elmarit-M ASPH or 35mm f/2 Summicron-M ASPH are downright tiny on an SL2 body, reducing the overall size and weight of the camera.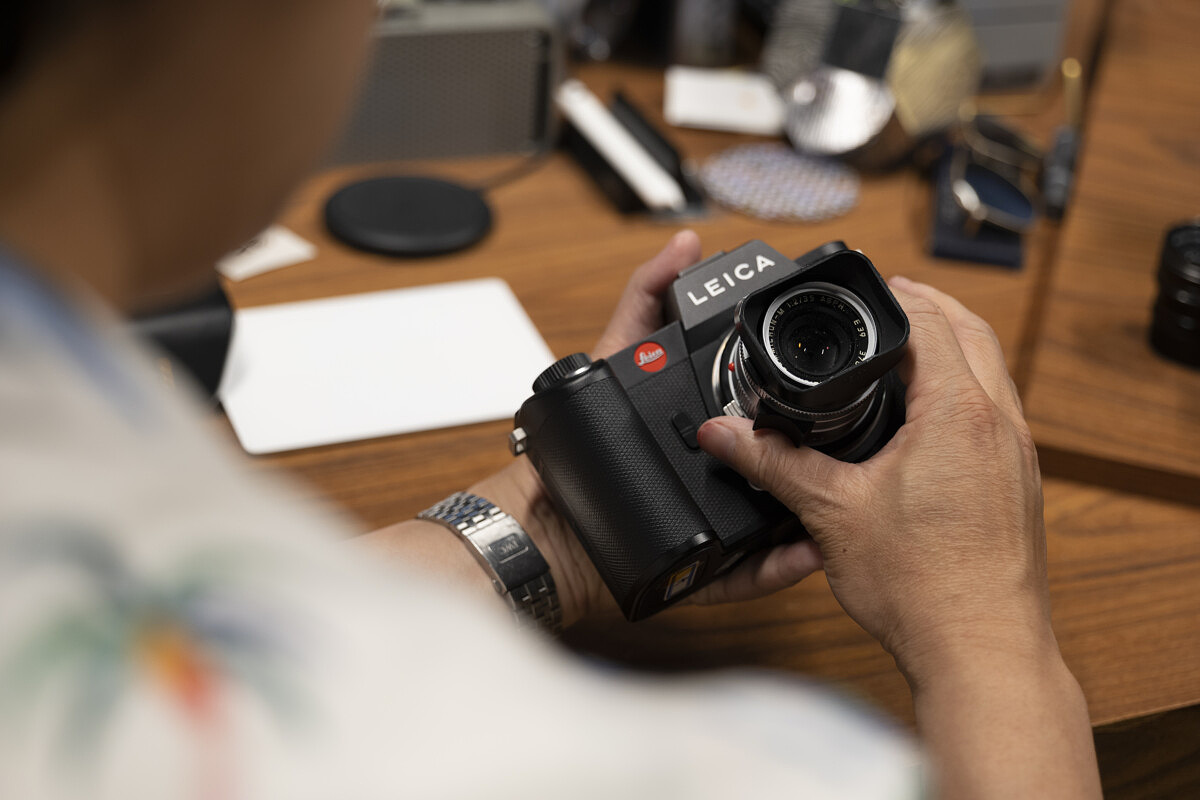 Sensor-Based Stabilization and High-Res EVF
The SL2 and SL2-S both feature highly effective sensor-based image stabilization, also commonly referred to as IBIS. And this image stabilization works equally well with M glass as it does for SL lenses. Offering four to five stops of stabilization, the SL2 or SL2-S allows for much slower hand-held speeds than an M camera. While M cameras have always been known for their ultra-low-vibration shutters, the SL2/SL2-S IBIS just works like magic.
Along with the image stabilization, the 5.76MP EyeRes EVF is simply stunning to look through. Crisp, bright and detailed, nailing focus on even the most challenging M lenses like the Noctilux is a piece of cake. Focus peaking helps too, but is often unnecessary given the high-resolution of the viewfinder and the ability to zoom to 100% with the tap of a button.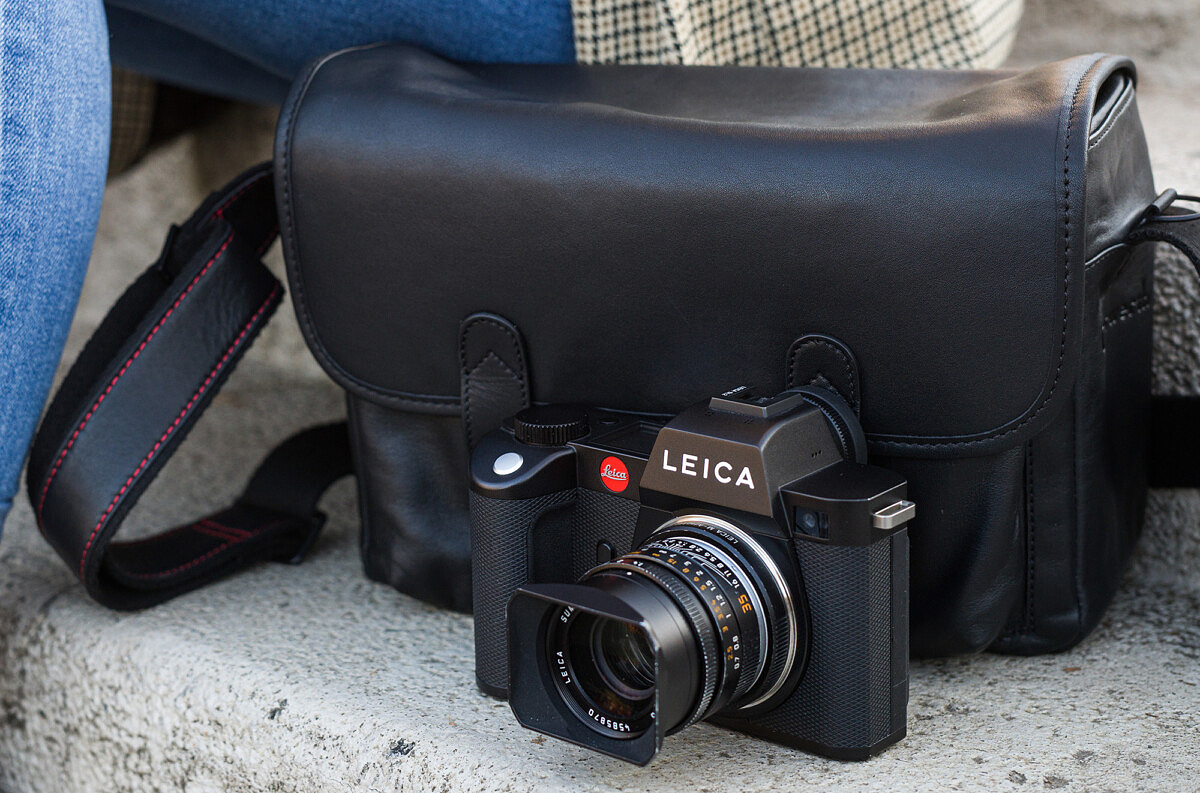 Shooting Video
This one may not appeal to everyone, but the SL2 and even moreso, the SL2-S, are phenomenal professional-level video cameras. Mounting M lenses on the SL2-S opens up myriad creative options for videographers and cinematographers. An SL2-S is the simplest way to take advantage of the wonderful array of current and vintage M glass for full-frame 4K shooting.
How to Take Advantage of Promotion
If you want more information, or are looking to take advantage of the Free M-Adapter-L Promotion on the SL2 or SL2-S, you can do so at Leica Store Miami, by clicking the links below, calling 305-921-4433, or by sending an email to info@leicastoremiami.com.
Purchase the Leica SL2 Body Only
Purchase the Leica SL2-S Body Only
Purchase the Leica SL2 24-70 Bundle
Purchase the Leica SL2-S 24-70 Bundle