Today, Leica is kicking off their Black Friday deal on the SL2 and SL2-S. From Monday, November 20th through Tuesday, November 28th, purchase any Leica SL2 or SL2-S Body or Camera/Lens Bundle and receive a free SF40 Flash and extra BP-SCL4 SL battery. If you order online at Leica Store Miami, the free flash and extra battery will be added automatically to your cart for any qualifying SL2 purchase. Valued at around $850, it's certainly a nice bonus.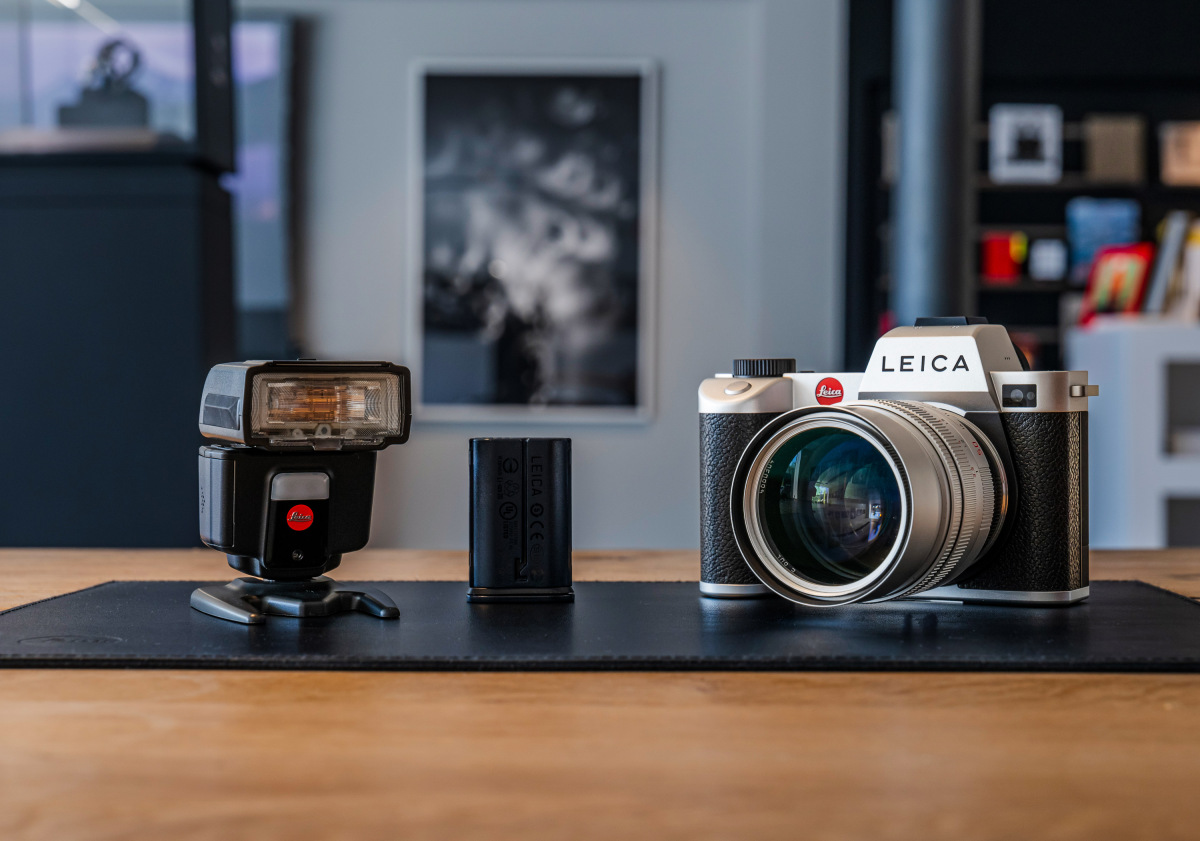 But, making this an even better deal is that the Black Friday promotion can be combined with the current $1,500 SL2 Voucher Savings. Initially offered with only a few lens choices, the program has been expanded to include virtually all SL lenses and either the standard black SL2 or the limited SL2 Silver Edition – 26 different combinations in total! The two exclusions are the recently-introduced 21mm APO-Super-Summicron-SL and 14-24mm Super-Vario-Elmarit-SL. Not surprising, considering these are still shipping in extremely limited quantities following launch. See below for a full list with prices after voucher discount.
Video Guide
Leica Store Miami has published an extremely helpful video guide outlining the Black Friday promotion and the $1,500 voucher process. You can check it out here:
How to Get and Redeem the Voucher
Step 1
Click through to the Promotion landing page on the Leica website. From there, you can sign in to your existing Leica account or create a new one if you don't have one already.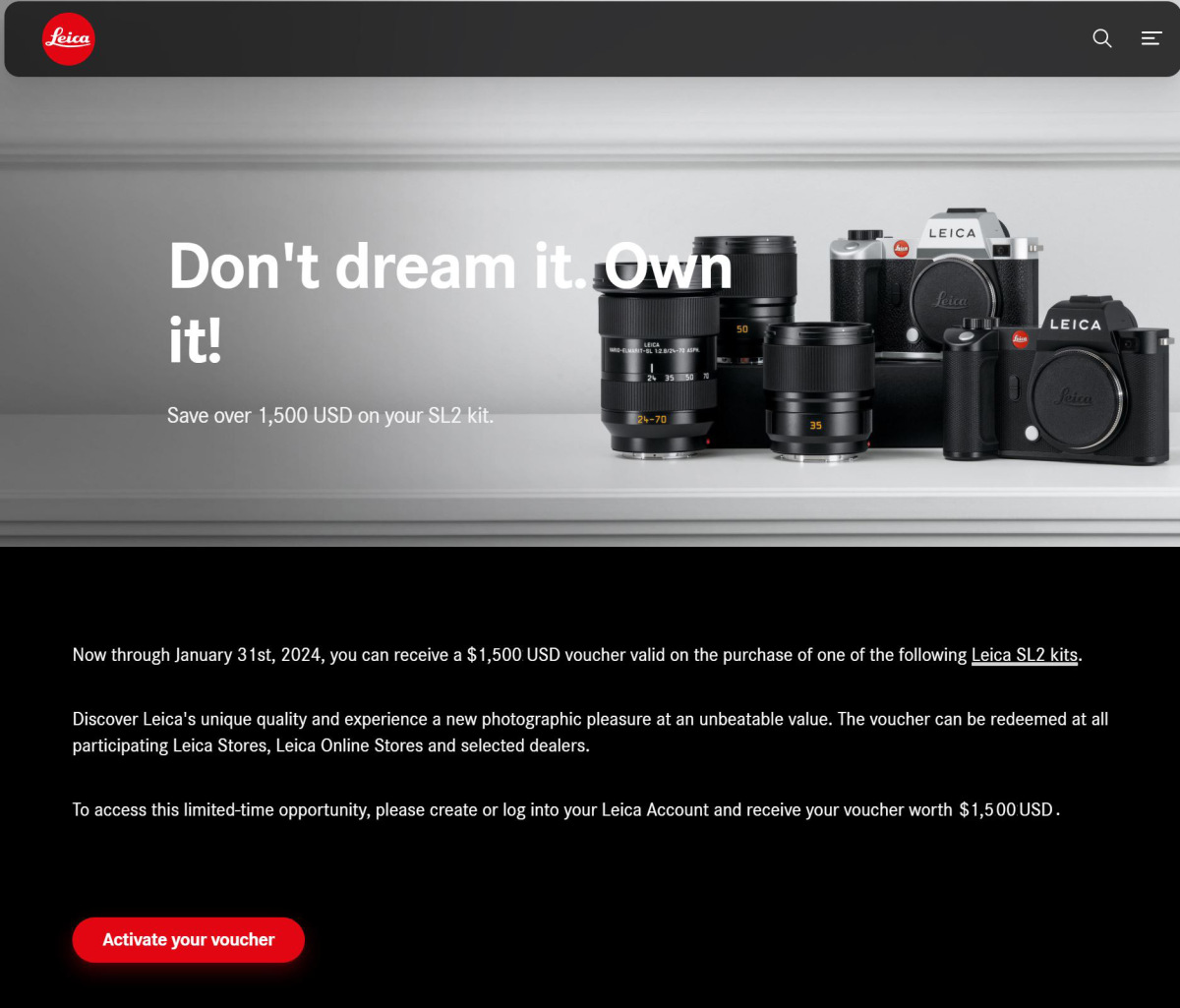 Step 2
Once you're logged in to your Leica account, you'll see a link to download your vouchers.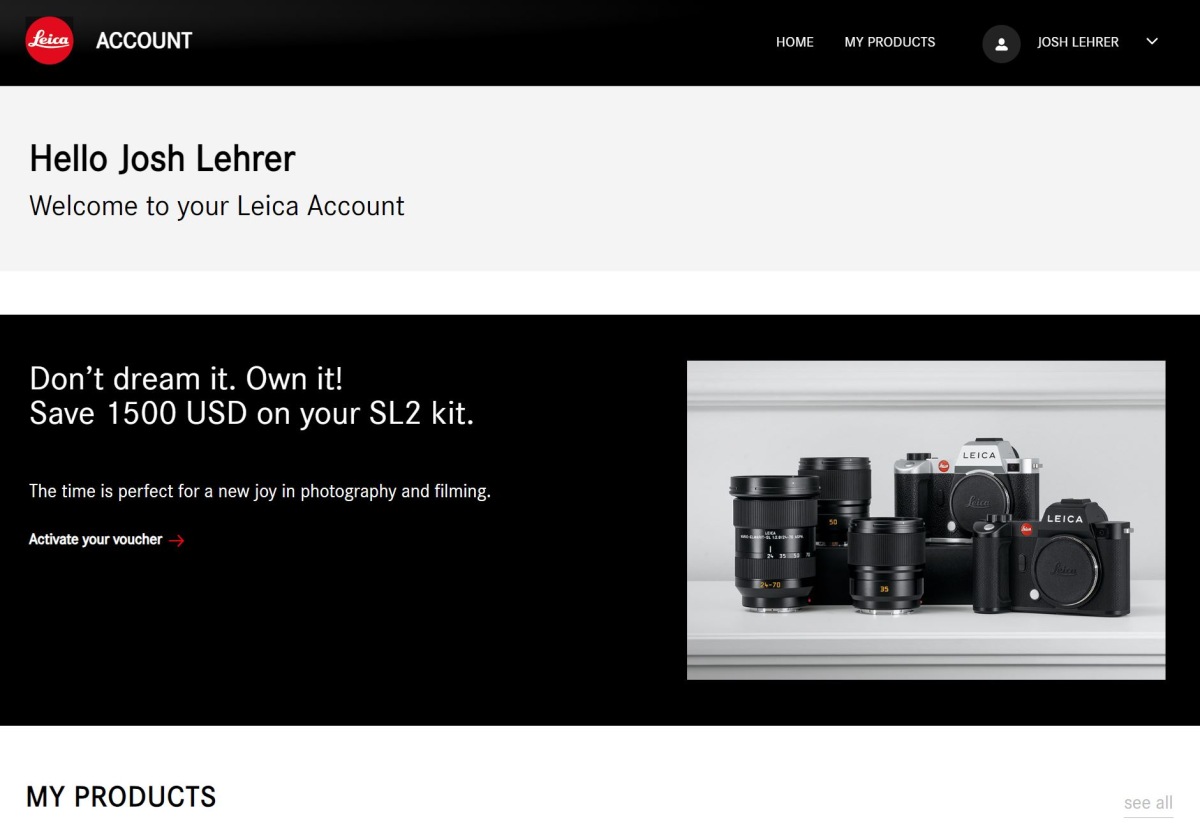 Step 3
Fill out the online form to request the voucher. Once submitted, the voucher will show in your online account. The voucher codes are unique. A copy of the voucher will also be sent via email. Make sure to click the button to Activate Your Voucher.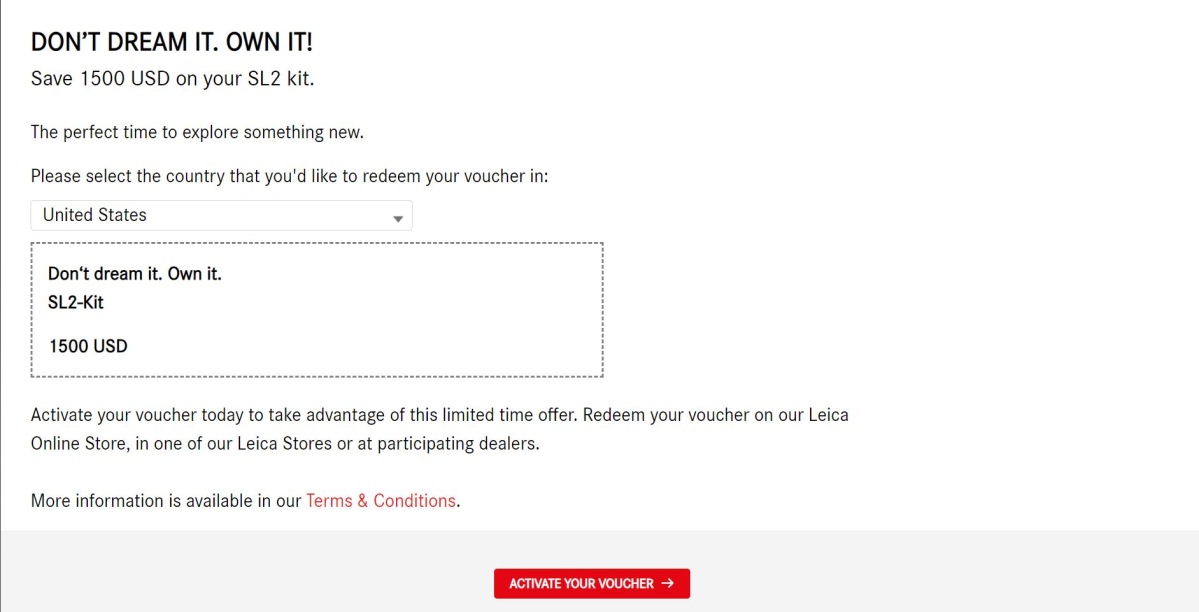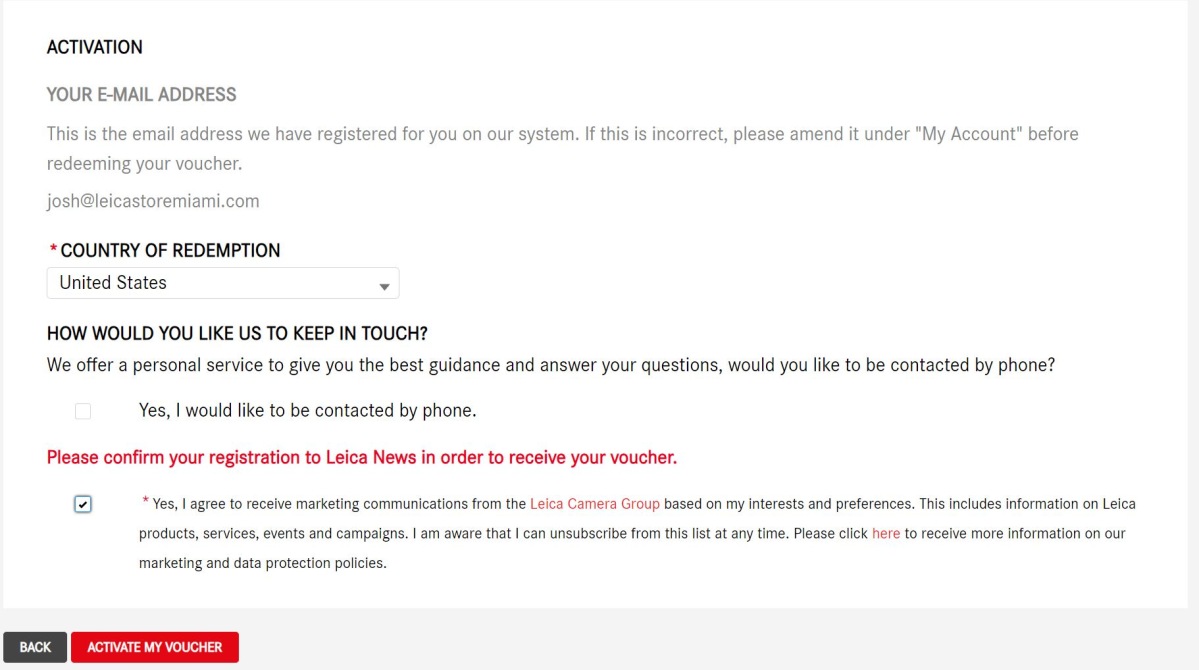 Step 4
The voucher can be redeemed at participating Leica Stores, Boutiques and dealers. If shopping at Leica Store Miami, the $1,500 discount will be automatically applied once an eligible SL2 bundle is added to your cart. Make sure to enter your unique voucher ID into the SL Voucher code box in the Shopping Cart during checkout. Leica Store Miami also accepts trade-ins, which can be combined with this promotion. To get the trade-in process started, fill out a trade-in form and indicate that you want to take advantage of the SL2 Bundle Voucher Promotion as well.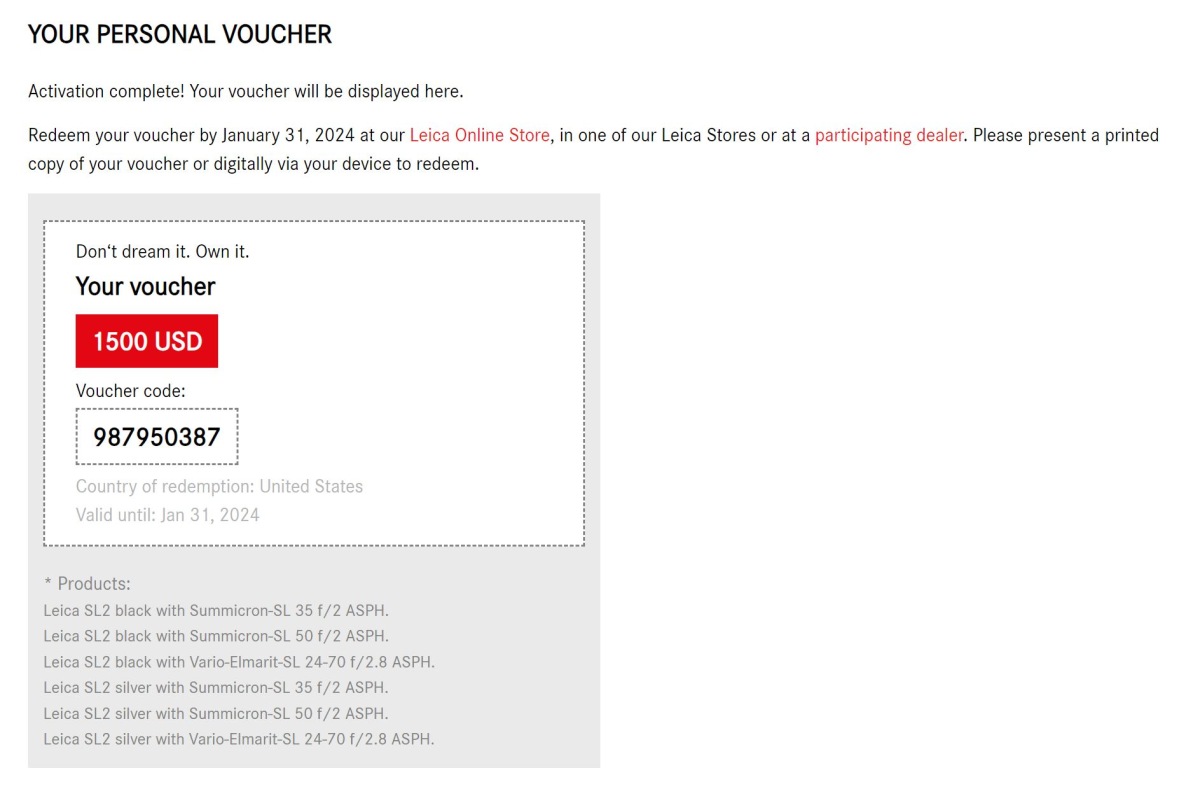 The Fine Print
Terms and Conditions: One voucher for one single eligible purchase. Vouchers expire once redeemed or on January 31, 2024. The voucher codes are new for this promotion, customers who purchased through previous voucher programs may also benefit from the new SL2 Bundle Voucher Offer to expand their selection of creative tools.
Promotion period: This offer is valid from November 20, 2023 through January 31, 2024.
Eligible Products:
SL2 Bundles:
SL2 Limited Silver Edition Bundles: