Leica is offering an instant savings voucher to anyone with a new or existing Leica Account – a $1,300 voucher towards the purchase of a new SL2 or SL2-S Prime or Vario bundle. Combined with the nice bundle savings, this is an amazing deal for anyone looking to get into the Leica SL System, or to add to their existing kit. While there are no prerequisites to qualify for the promotion, note that the voucher can only be used once per customer.
In addition to the existing SL2 / SL-S bundle with the 24-70mm f/2.8 Vario-Elmarit-SL ASPH, four new bundles are now available, pairing an SL2 or SL2-S with the just-introduced lightweight and compact 35 and 50mm f/2 Summicron-SL ASPH lenses. Read more about them here: Leica Introduces Lightweight Summicron-SL 35 and 50mm f/2 ASPH Lenses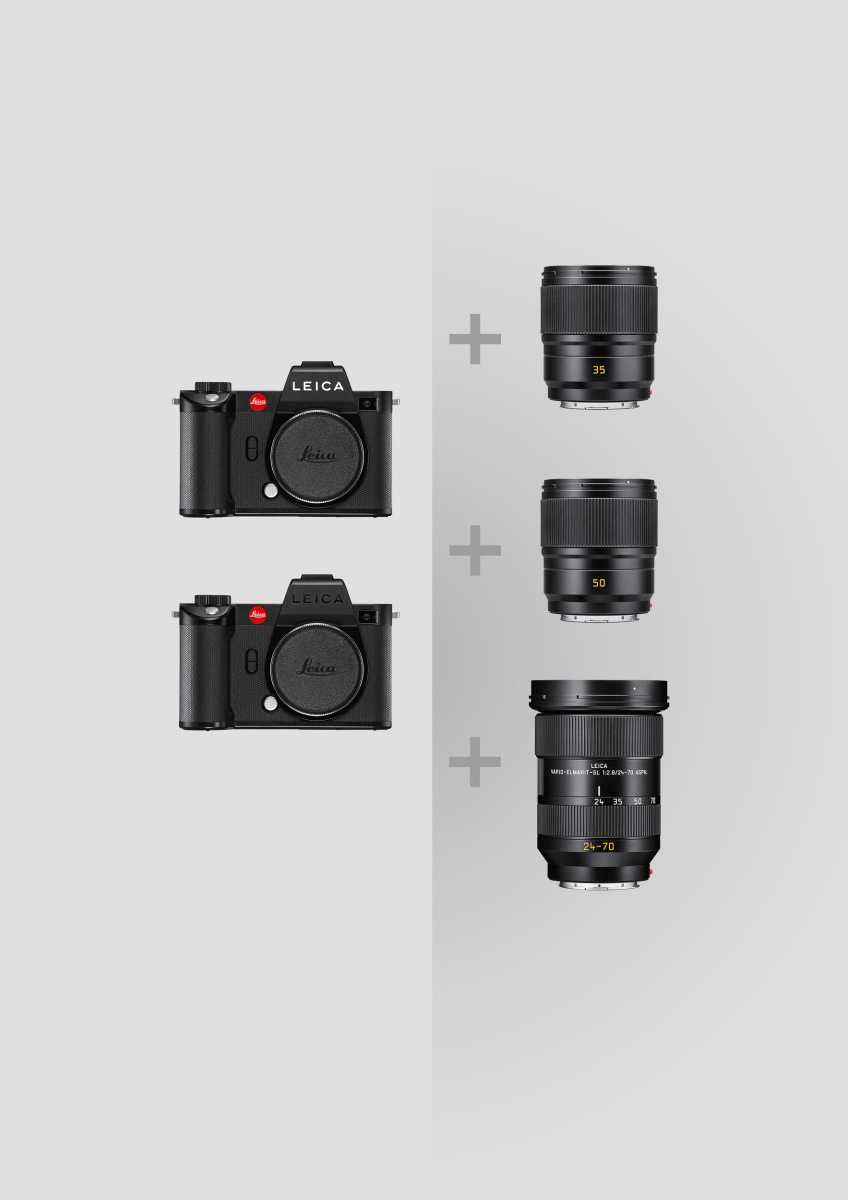 How to Get and Redeem the Voucher
Step 1
Click through to the Promotion landing page on the Leica website. From there, you can sign in to your existing Leica account or create a new one if you don't have one already.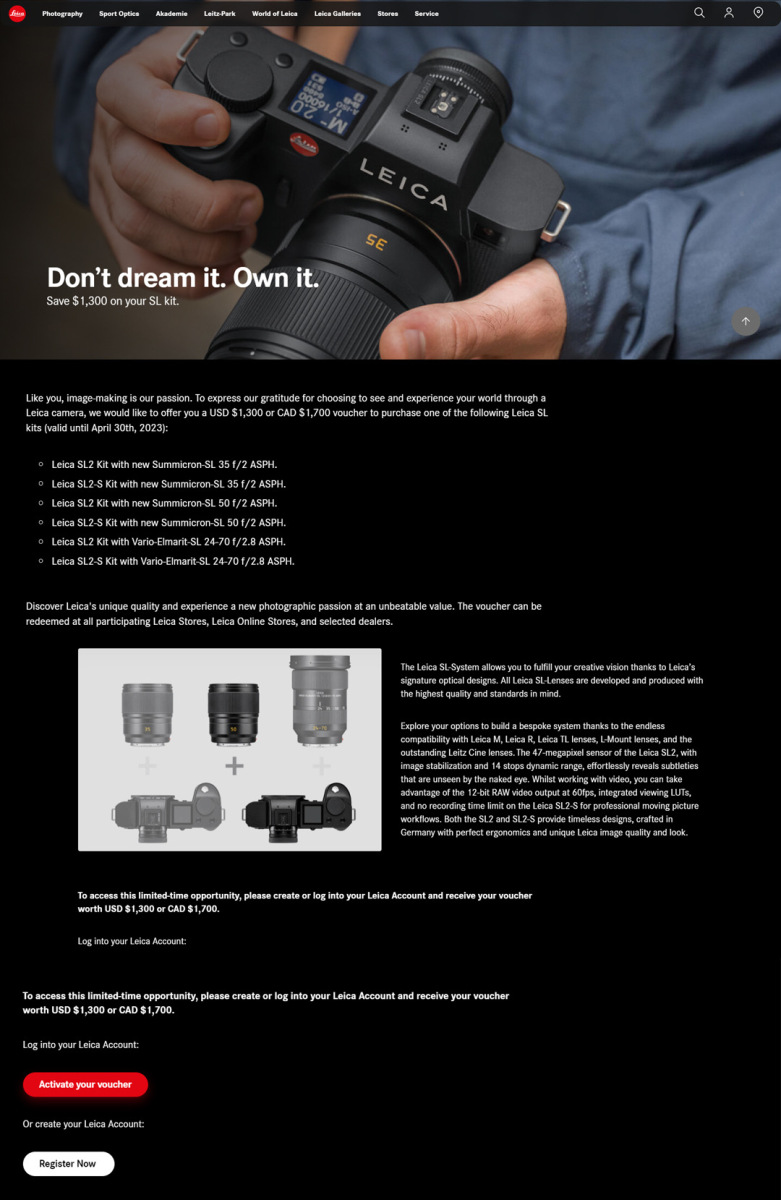 Step 2
Once you're logged in to your Leica account, you'll see a link to download your vouchers.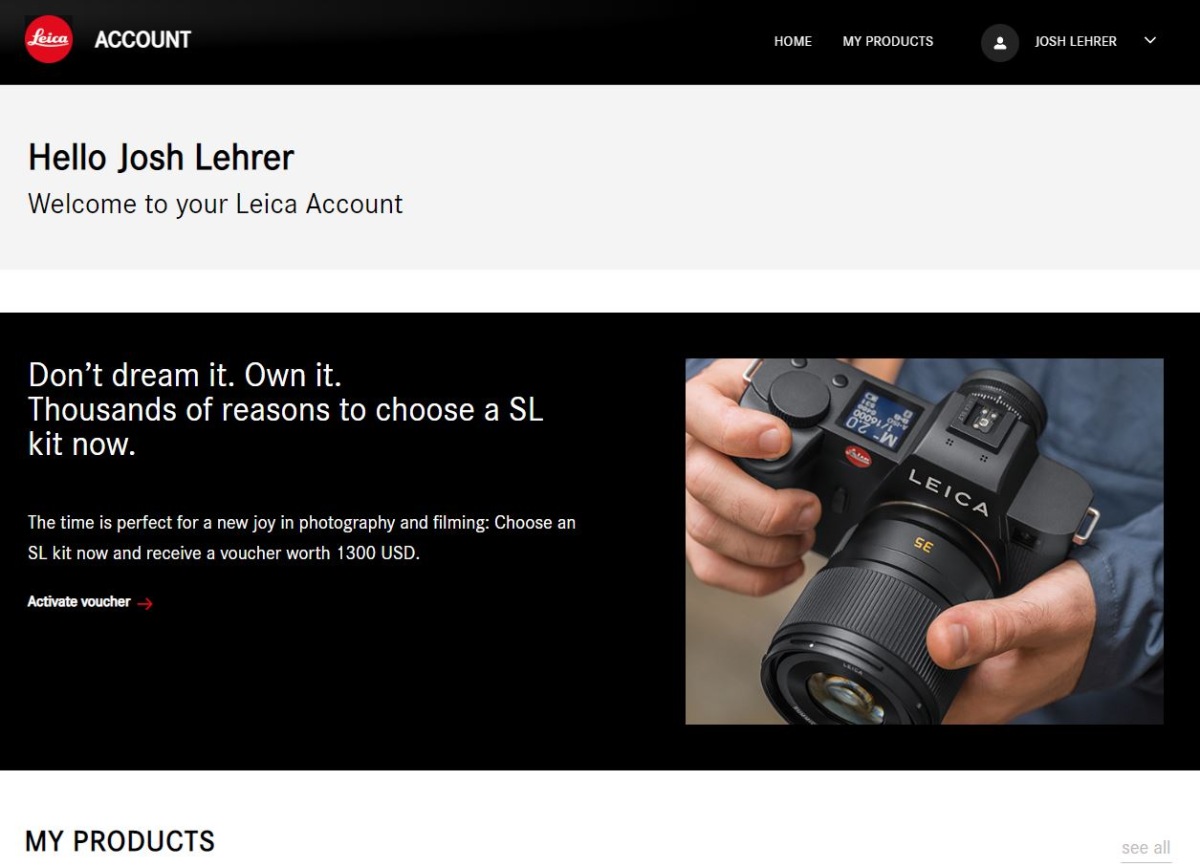 Step 3
Fill out the online form to request the voucher. Once submitted, the voucher will show in your online account. The voucher codes are unique. A copy of the voucher will also be sent via email.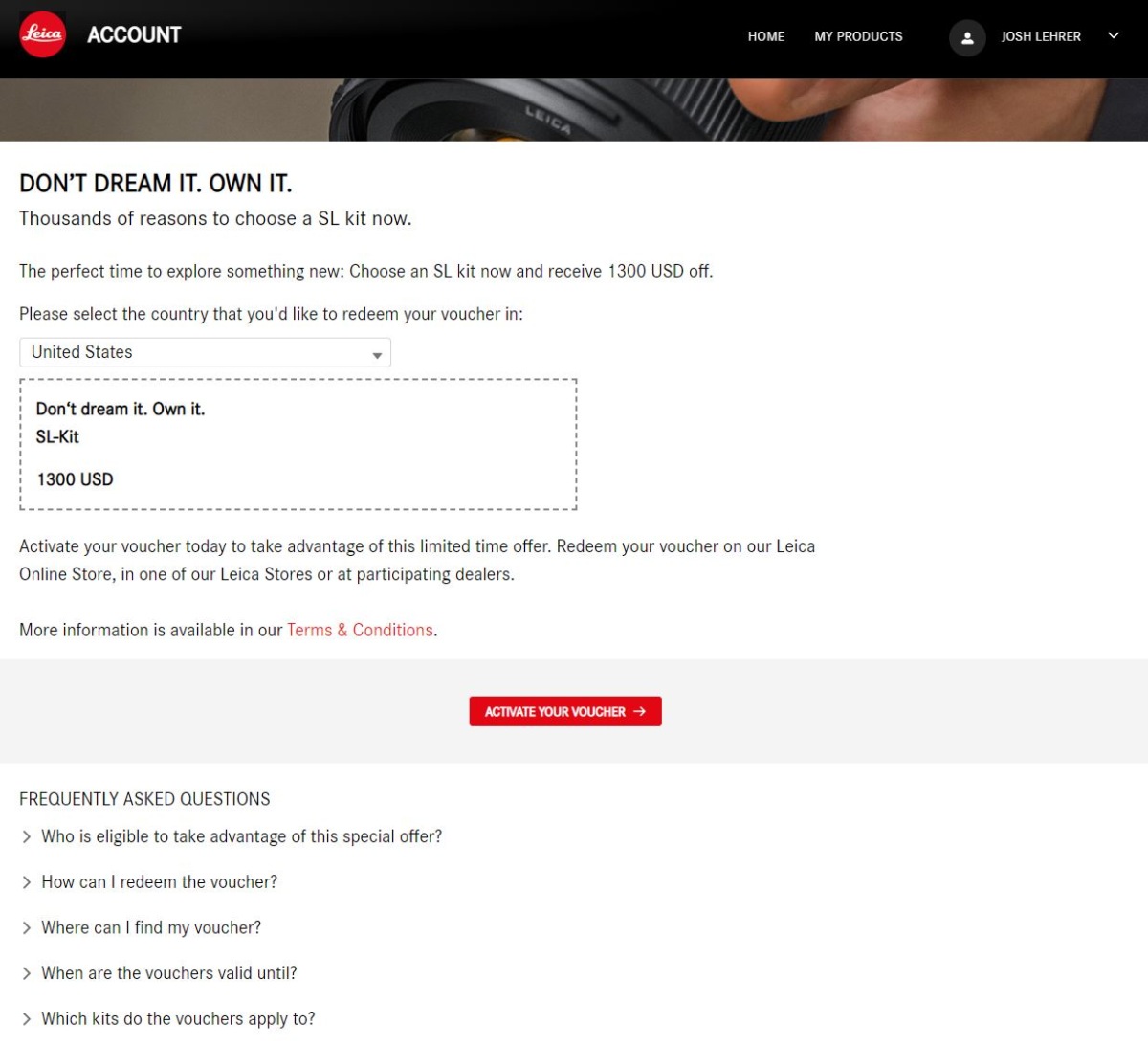 Step 4
The voucher can be redeemed at participating Leica Stores, Boutiques and dealers. If shopping at Leica Store Miami, you can simply enter the voucher ID into the special instruction notes in the Shopping Cart, then use the discount codes SLCAM2023 during checkout. You can also just click the product links below and the discount code will be automatically added once the item is added to your shopping cart. Leica Store Miami also accepts trade-ins, which can be combined with this promotion. To get the trade-in process started, fill out a trade-in form and indicate that you want to take advantage of the Customer Appreciation Promotion as well.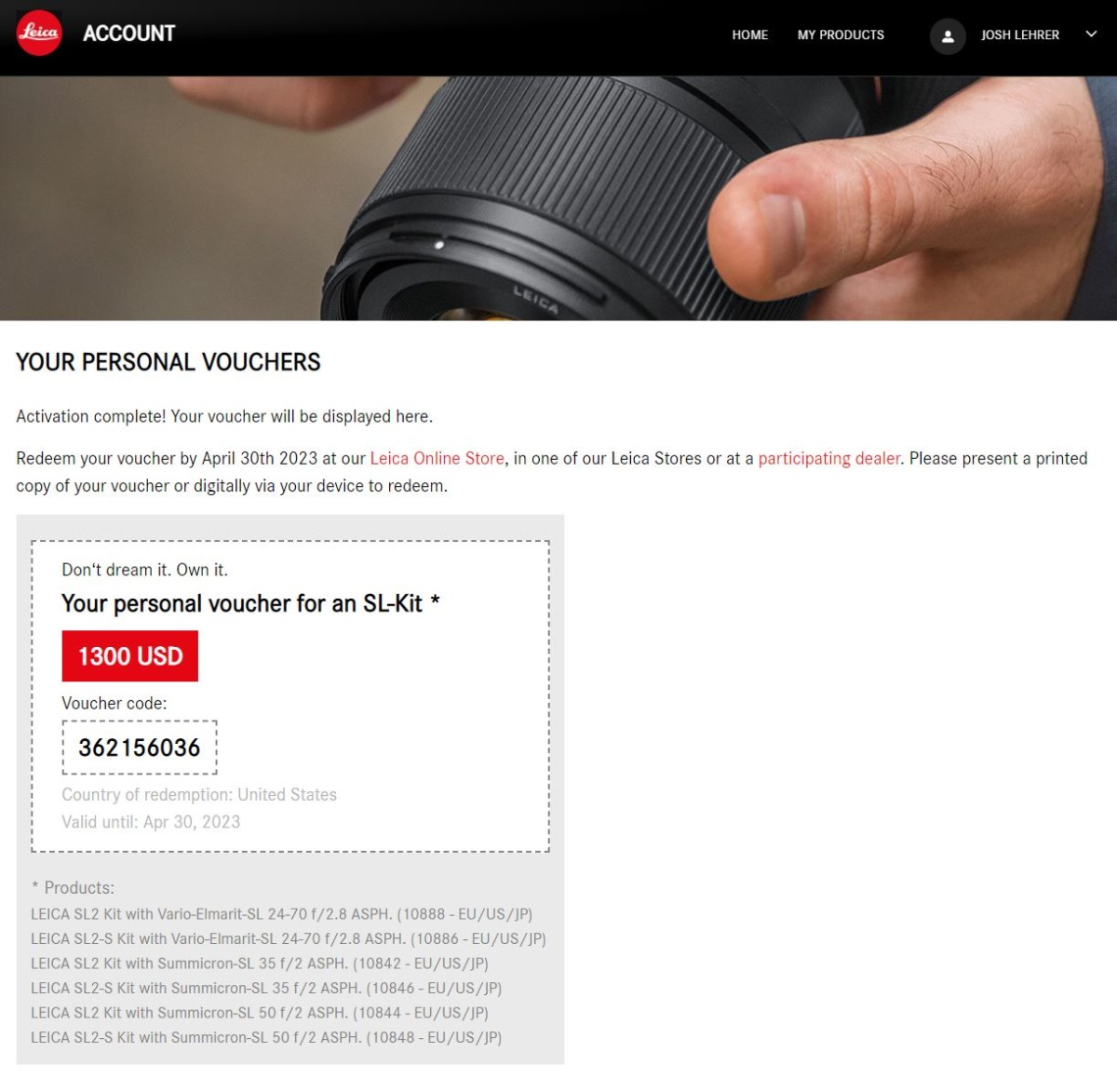 The Fine Print
Terms and Conditions: One voucher for one single eligible purchase. Voucher expires once redeemed. The voucher code is new for this promotion, customers who purchased through the Family and Friends Program may also benefit from the Customer Appreciation Program to expand their selection of creative tools.
Promotion period: This offer is valid February 8, 2023 through April 20, 2023.
Eligible Products:
Prime and Vario Bundles: