While I had the Leica M Monochrom for testing in Germany, I figured I'd do a quick semi-controlled ISO test compared to my M9. I had certain impressions of relative ISO performance during my review of the M Monochrom, but nothing beats a side-by-side test. Before we get into the comparisons, let me first explain my methodology.
Testing methodology
These images were taken in the Wetzlarer Dom while I waited for the rain to subside. I shot them sequentially using the same lens: the Leica APO-Summicron 50mm ASPH using the same aperture (f/5.6) and same focus point. Between camera tests, I swapped the bottom plate while still mounted on the tripod so there would be as little movement as possible. Exposure was carried out using aperture priority. The light didn't change inside the church (overcast and rainy outside) and theoretically both cameras have the exact same meter. My intention was to shoot as quickly as possible and run through the entire ISO range so there would be no change while testing. Ultimately, the exposures did remain consistent.

Post processing approach
Both the M Monochrom and M9 images were processed in LR4 with all images of the same camera receiving identical settings. The M Monochrom images and the M9 were processed slightly differently due to necessity (one is natively B&W, the other is not). Here, my intention was to match the M9 as closely as possible to the M Monochrom result in terms of B&W conversion. Did they match exactly? No. I think the M Monochrom still gave superior B&W images even with tweaking the M9, but I suppose this was to be expected.
I did apply sharpening to the files on both cameras, with the same settings for both. These are the settings I would normally use on either the M9 or the M Monochrom. I feel it is best to compare fully processed images that have been made to look as close to finished files as possible. I know that other testers use "out-of-camera" images with "nothing applied", but I never quite understood this approach. Post processing is part of the normal workflow and, in my opinion, shouldn't be separated from the camera for testing purposes. It's sort of like track testing two cars with their tires removed (so as to not give any traction advantage). I want to see what my actual results will be when I shoot these cameras in a real-world situation, and in the real world I would never not process the files to my taste.
That said, I turned off all noise reduction on both cameras, with the exception of the ISO 5000 and 10000 tests of the M Monochrom. Here, I provided images with no NR applied and with minimal NR as I might apply based on subject matter.
To compare the images, you can drag the center slider handle left and right, single-click in the area you want to split the image, or just use click the text controls underneath. In all images up to 2500 ISO, the M9 is on the left and the M Monochrom is on the right. For 5000 and 10000, only M Monchrom images are shown, with the noise reduced version on the right. All samples are at 100% size (1 pixel on screen = 1 pixel from camera). Enjoy!
ISO 320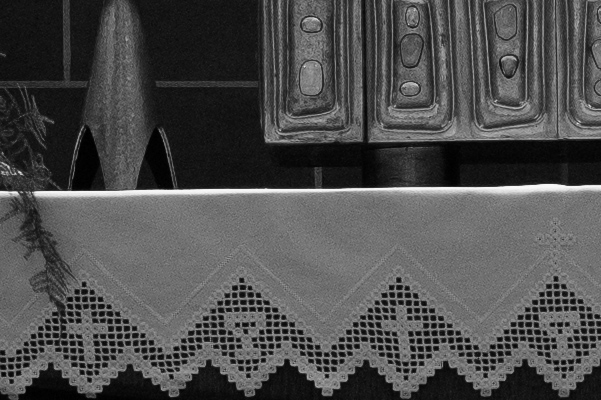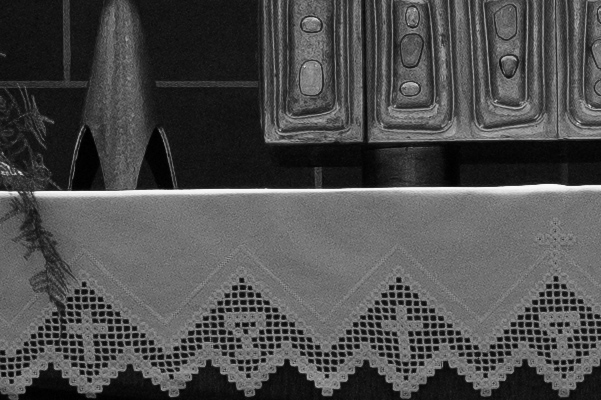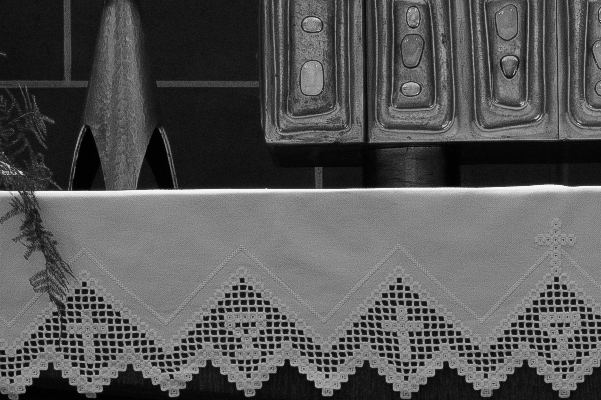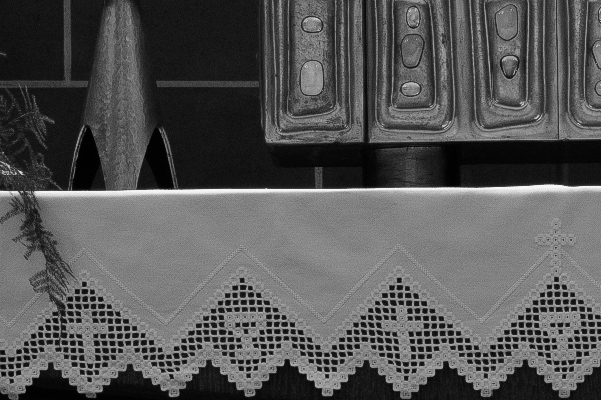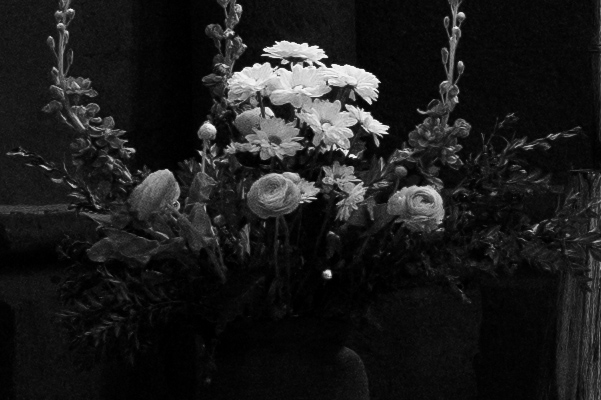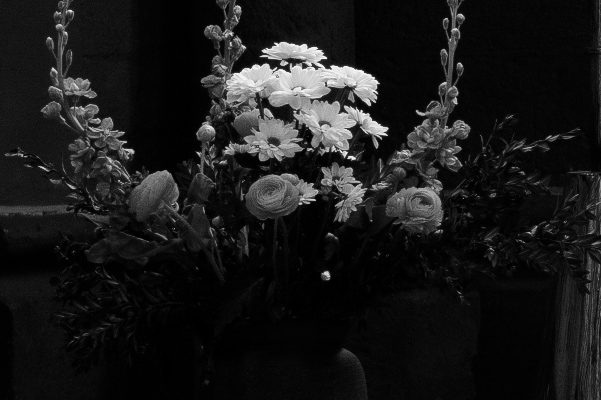 ISO 640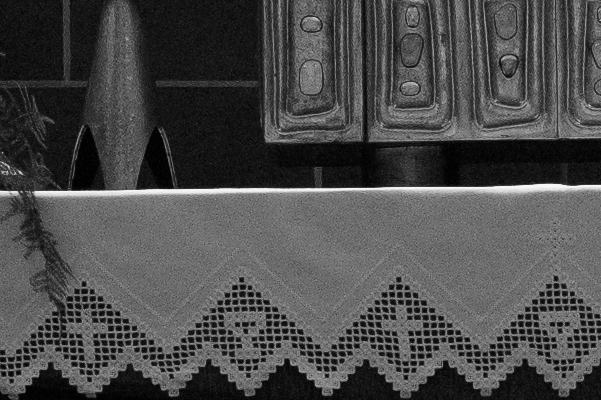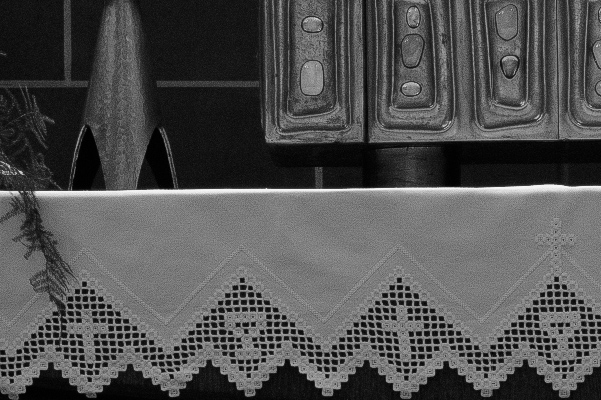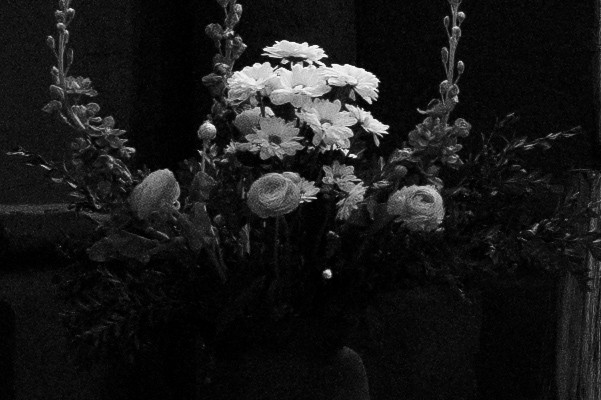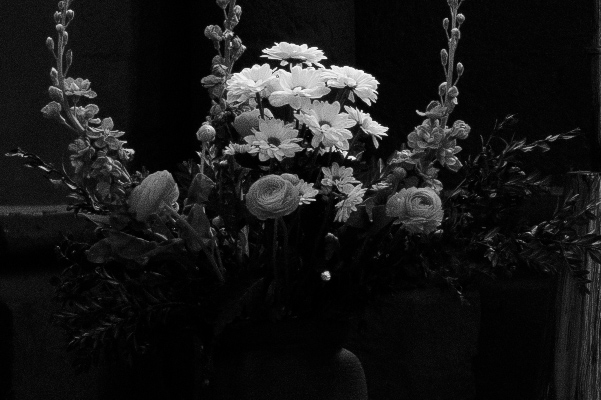 ISO 1250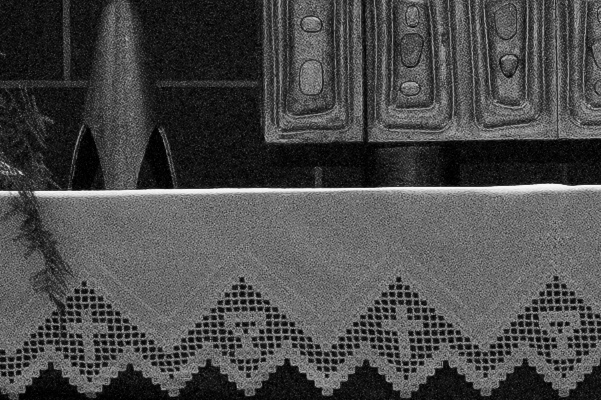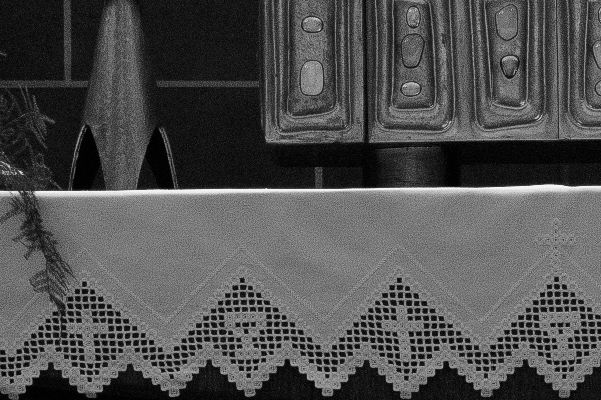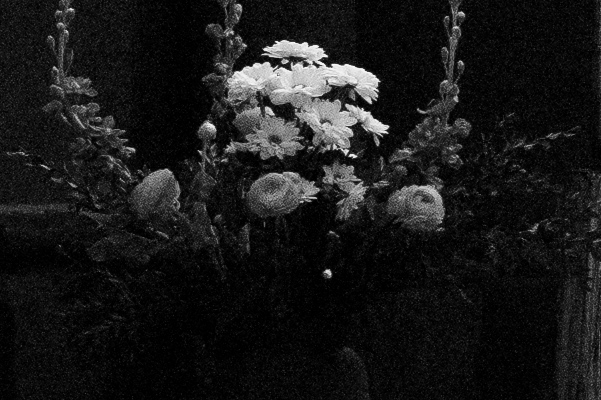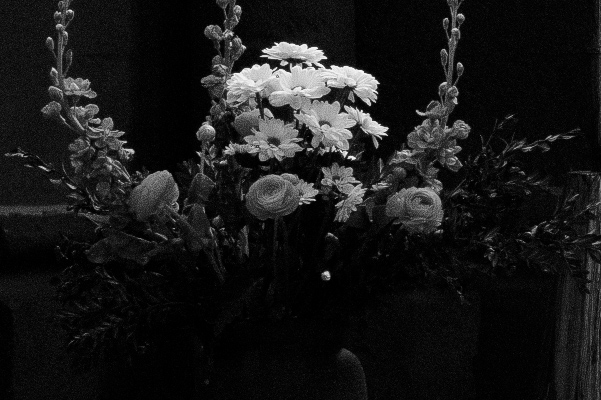 ISO 2500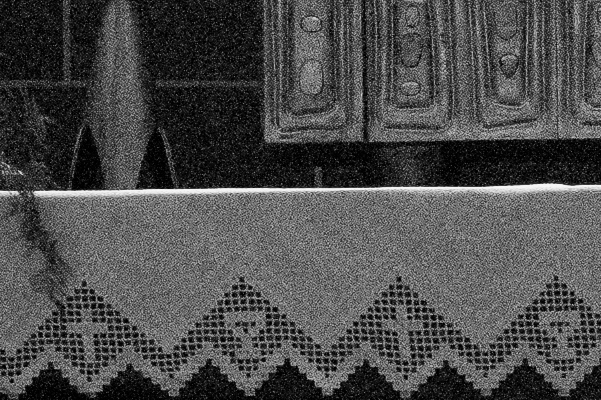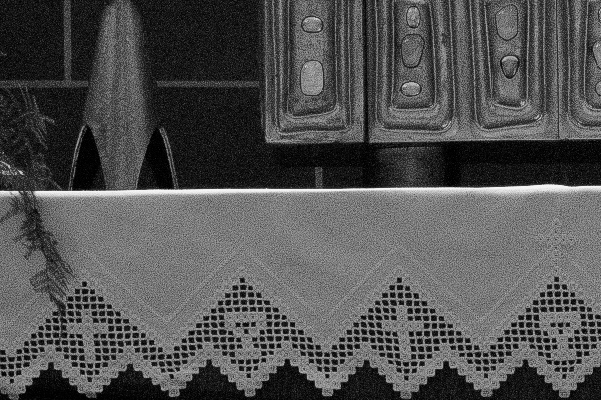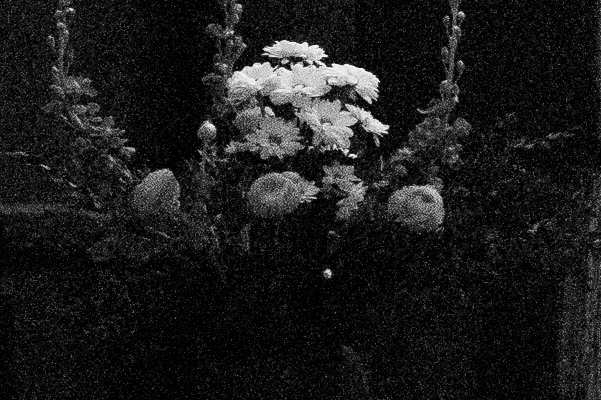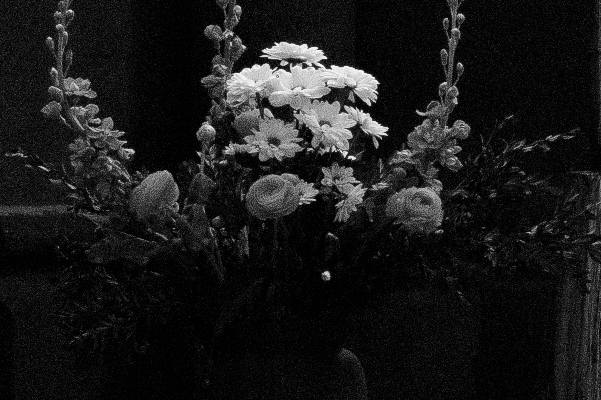 Because the M9 tops out at ISO 2500, the last two are M Monochrom only. As I mentioned in my full review, I think that noise reduction is only advisable after ISO 3200. I generally prefer to have more detail rather than totally smooth files.
ISO 5000
Here, I think noise reduction could be useful, but it's not necessary. On the left: no noise reduction. On the right: Luminance NR set to 20. For ISO 5000 and 6400, a little NR goes a long way.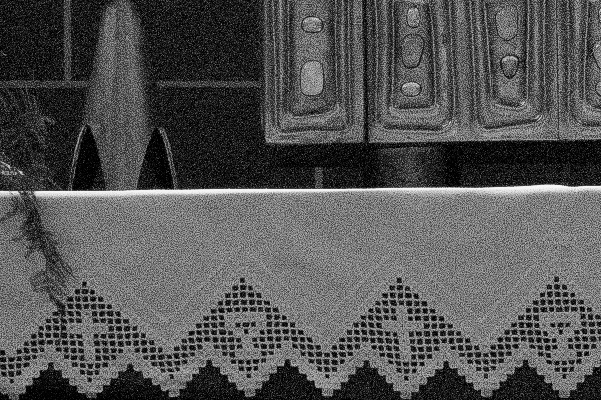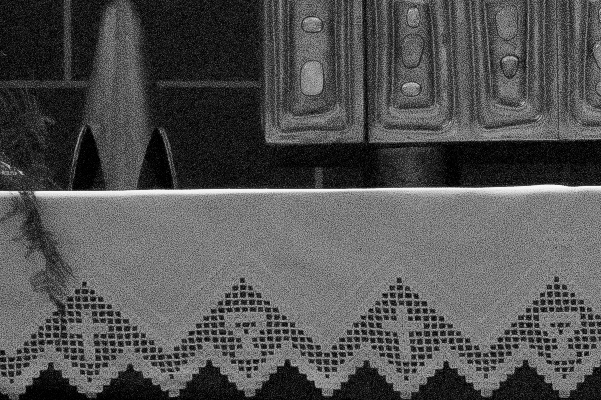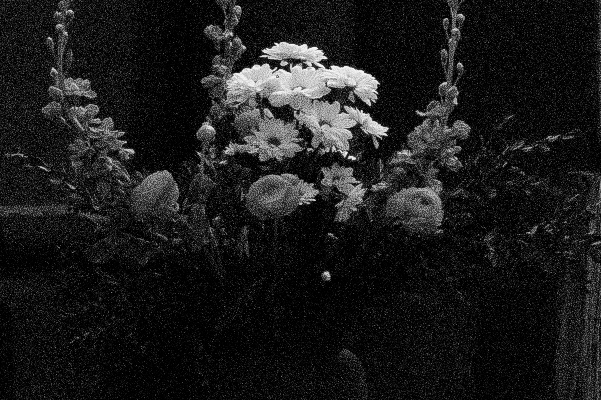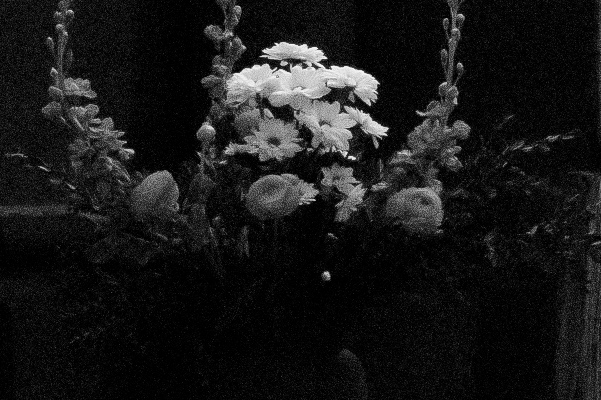 ISO 10000
At ISO 10000, NR is going to to be needed in order to avoid bright speckle noise. Here, I used a Luminance NR amount of 25. You can see how the blacks clean up very nicely just with a bit of NR. The tight, non-blurred noise pattern of the M Monochrom makes this easy.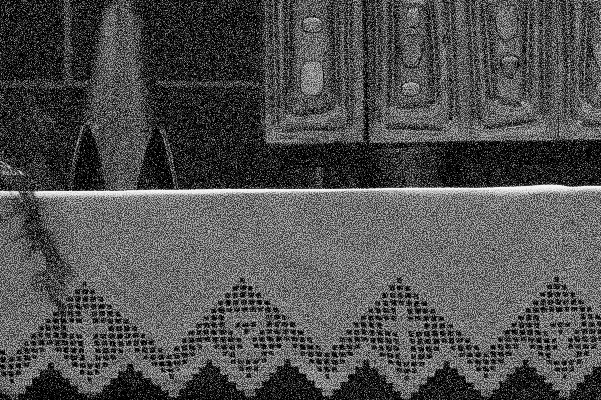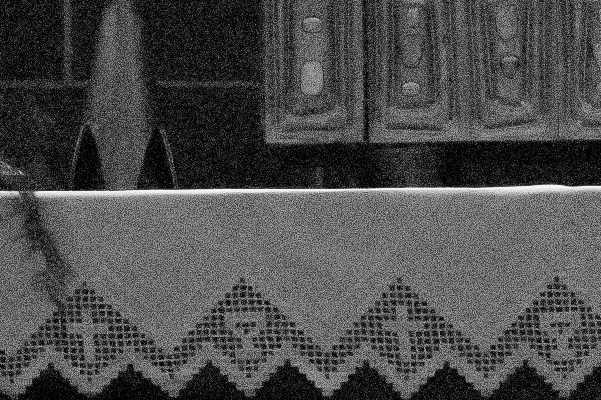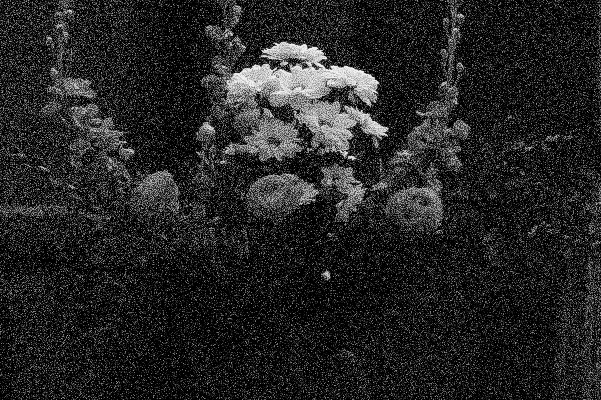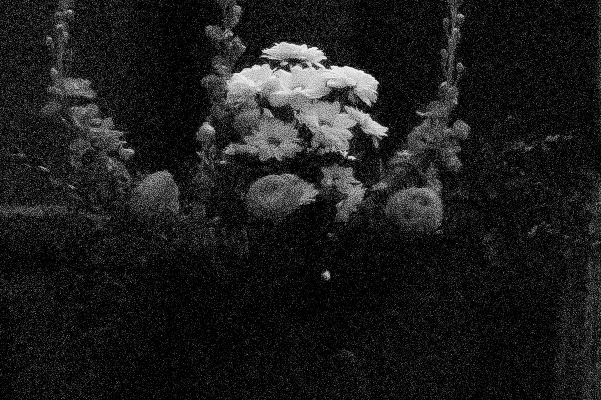 If you think the Leica M Monochrom or 50mm APO-Summicron could be for you, consider placing a pre-order through Dale Photo & Digital. Dale Photo is one of the largest and most knowledgeable Leica dealers in the USA. No deposit or prepayment is necessary. Call 1-800-327-1776 with any questions, or email me at [EMAIL=david@dalephotoanddigital.com]david@dalephotoanddigital.com[/EMAIL].