At the end of 2014, Leica officially acknowledged the CCD sensor corrosion problem that started appearing on many M9, M9-P, M Monochrom and M-E camera bodies. The corrosion issue, identified by unusual spots on images with white "halos" around them, was caused by a defective coating on the cover glass of Leica's CCD sensors. It took some time to develop a permanent fix, but since June 2015, Leica has been replacing affected sensors with an updated version that is immune to the corrosion problem. With most of the impacted cameras already fixed over the past four years, Leica has been winding down the program.
CCD Replacement Program
In May of last year, Leica drew a line in the sand and stated that any cameras which were purchased new five years prior and hadn't yet been sent for sensor replacement would be subject to a $1,000 service fee. Now, a year and a half later that price has been increased to $1,595, with a new purchase cutoff date of December 1, 2013. But, it's not all bad news if you have a camera older than this with corrosion. For the fee, you'll also receive a comprehensive overhaul and refurbishment on your camera including:
Overhaul and cleaning of the shutter cocking mechanisms
Cleaning and maintenance/repair of the multifunction wheel
Cleaning of the main switch and shutter speed dial
Adjustment of the baseplate locking system
Refurbishing of engravings
Renewal of the protective film on the baseplate
Maintenance/repair of viewfinder displays
And in addition to all this work, Leica is also throwing in a full one-year warranty with the same terms as newly purchased product. For those wanting to hold onto their CCD-based M camera, this is actually a very good deal and a great way to extend the life of your camera.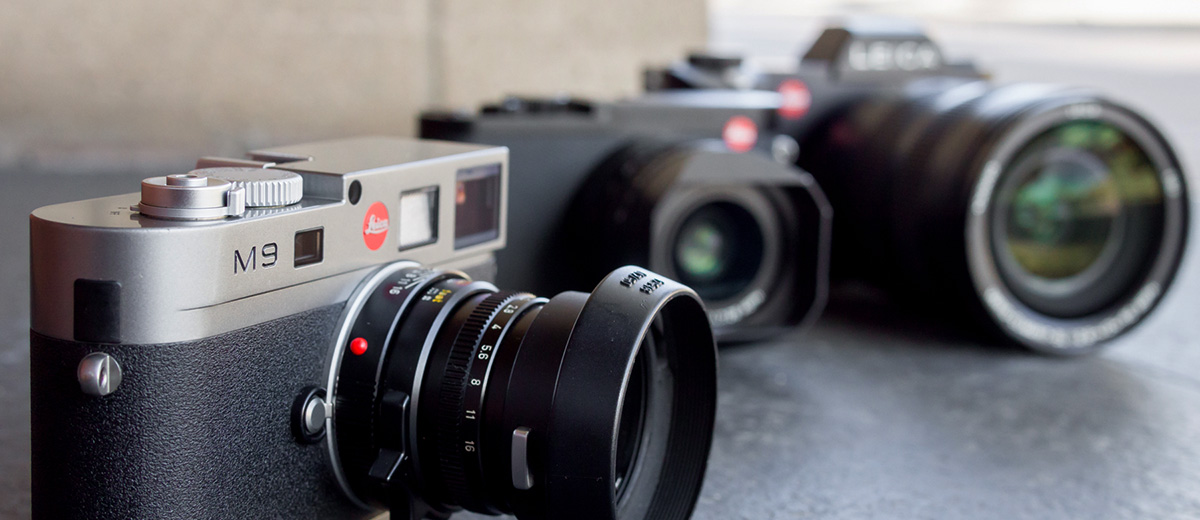 Upgrade Program
The other option is to take advantage of the Upgrade Program, which remains active. The pricing depends on what camera you are upgrading from and which you are upgrading towards. We've got a full breakdown here:
How to tell if your camera has corrosion
If you think your camera may be exhibiting signs of CCD corrosion, you can email us a full resolution JPEG file and we are happy to evaluate it for you. Should your camera suffer from CCD corrosion, we can then discuss the best way to proceed with a sensor replacement or camera upgrade. Here's how to get us a full resolution image to check for corrosion:
Set the camera to its base ISO setting
Set the camera to shoot either DNG+JPEG or JPEG only
Attach a lens to the camera (a 35mm or 50mm works best)
Stop the lens aperture all the way down (f/16 or f/22 depending on the lens)
For a subject, either a solid blue sky or a solid, light colored wall is ideal
If shooting the sky, focus the lens to the closest distance. If shooting a wall, focus the lens at infinity (you want an image that is as out of focus as possible).
Shoot an exposure of the wall or sky and be sure to move the camera around during the exposure (to blur any details in the image, as we want to only see what may be on the sensor)
Email us the JPEG file for evaluation
Below is an example of an image from an M9 that is showing CCD corrosion, which is highlighted in red circles. You can see the white "halos" around the spots that indicate corrosion. The sensor also has numerous dust spots that can be cleaned, however it is important to see the difference between the regular dust (easily cleaned) and the corrosion spots (which require a sensor replacement).
Press Release
We would like to inform you about a change in pricing of the replacement program for corroded sensors that affected some M9, M9-P, M Monochrom and M-E camera models.
Until further notice, we will continue to offer free replacement of affected sensors for the camera models stated above that were purchased as new products within the past five years.
For all camera models listed that were purchased over five years ago, we offer our customers the following program: from 12/1/2018 onward, the customer pays a contribution amounting to $1,595 plus tax and shipping for the replacement of the affected CCD sensor.
In addition to this, the program also includes a free general overhaul* of your Leica M camera and a one-year warranty with the same terms as for new products. This offer expresses our commitment to conserving the long-term usability of Leica cameras.
Our upgrade program will continue to be offered as an alternative option. Instead of a sensor replacement, we offer our customers the alternative of sending us their camera affected by sensor corrosion as partial payment toward the purchase of selected Leica M-Camera models of the Typ 240 generation and the M10 at even more attractive terms.
With regard to the above, we would like to remind you that the replacement of CCD sensors and the upgrade offers apply only to cameras confirmed to be affected by this specific problem, and only to the models of the Leica M-System we have listed. Preventive replacement of sensors is not included in this program.
The general overhaul of the Leica M-camera includes the following items:
Cleaning and overhaul of the shutter cocking mechanisms
Cleaning and maintenance/repair of the multifunction wheel
Cleaning of the main switch and shutter speed dial
Adjustment of the baseplate locking system
Refurbishing of engravings
Renewal of the protective film on the baseplate
Maintenance/repair of viewfinder displays