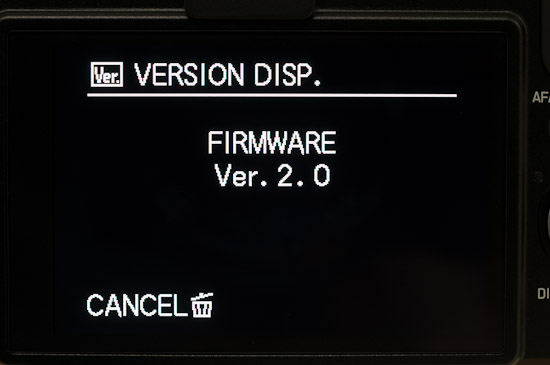 Today, Leica has announced Firmware Update Version 2.0 for the D-Lux 5 camera:
Solms, Germany (December 16, 2011) – Leica Camera AG announces the release of a new firmware update for the Leica D-Lux 5. Users wishing to bring their camera up-to-date can now download the firmware update and an installation guide from the 'UPDATES' section of the D-Lux 5 page on the Leica Camera website (the link is on the right side of the screen).

This new firmware offers D-Lux 5 users the following updates:
• Improved autofocus speed in the wide-angle focal lengths
• Enhanced functionality when using manual and automatic focusing
• Increased automatic white-balance precision in adverse lighting conditions
• High-ISO-noise reduction for ISO 1600 and ISO 3200
• Incorporation of an 'Active mode' for image stabilization and new 'Miniature effect' in the 'My colors' mode.
• Continuous autofocus with the shutter button half depressed
• Increased longest shutter speed from 60 to 250 seconds
• Addition of manual adjustment of the LCD monitor and the external viewfinder to the camera settings menu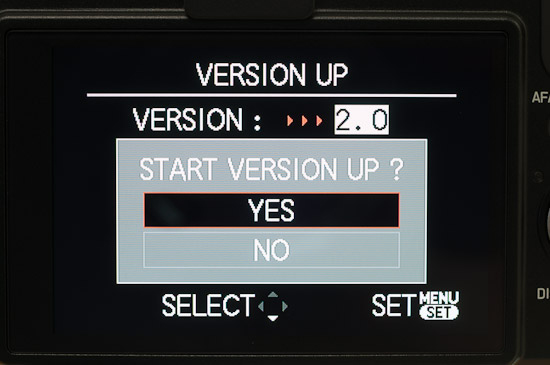 Please note that the instructions for updating the firmware provided by Leica are slightly inaccurate. As there is no "Record/Playback" switch on the D-Lux 5, after you insert the SD card with the new firmware on it, simply press the "Play" button on the back of the camera to bring up the firmware update menu. For more detailed update instructions, refer to the PDF available from Leica's website in the same area as the firmware update. Please note that this update also applies to the recently released Leica D-Lux 5 Titanium Limited Edition Set.
We will be testing this firmware over the next few days compared to Version 1.0. The autofocus on the D-Lux 5 is already very fast, so I will be curious to see how this update improves it further. I am also happy to see high ISO noise reduction, and the ability to maintain AF/AE lock between images.