Alright, so Photokina 2018 hasn't actually started yet. But that didn't stop Leica from making a bunch of announcements today at their special press event. I arrived at the event in time to get my ticket with this logo printed on it, grab a coffee and mingle for a few minutes.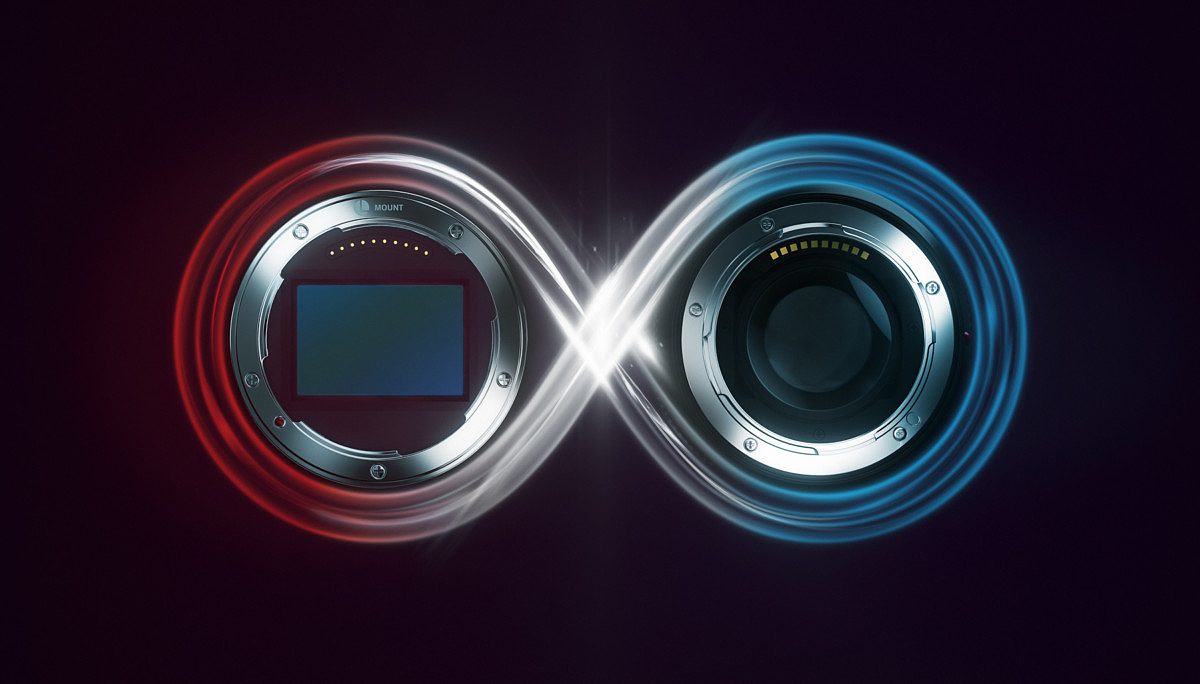 To infinity and beyond? No, this is the new logo for the L-Mount Alliance, which was to be unveiled at the event. Making my way inside, I found a seat right up front, said my hellos to a few familiar faces and noticed the countdown clock on stage.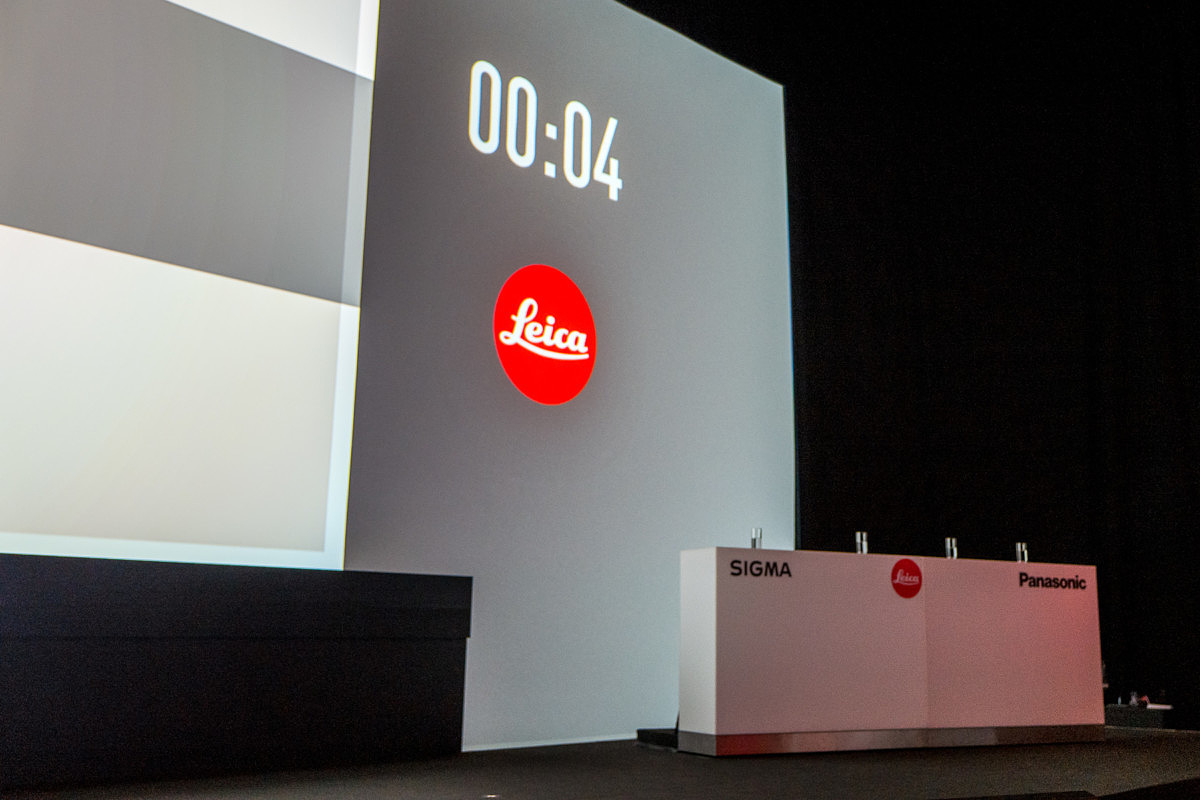 Coming out on stage as emcee was old friend Craig Semetko, noted street photographer and all around nice guy.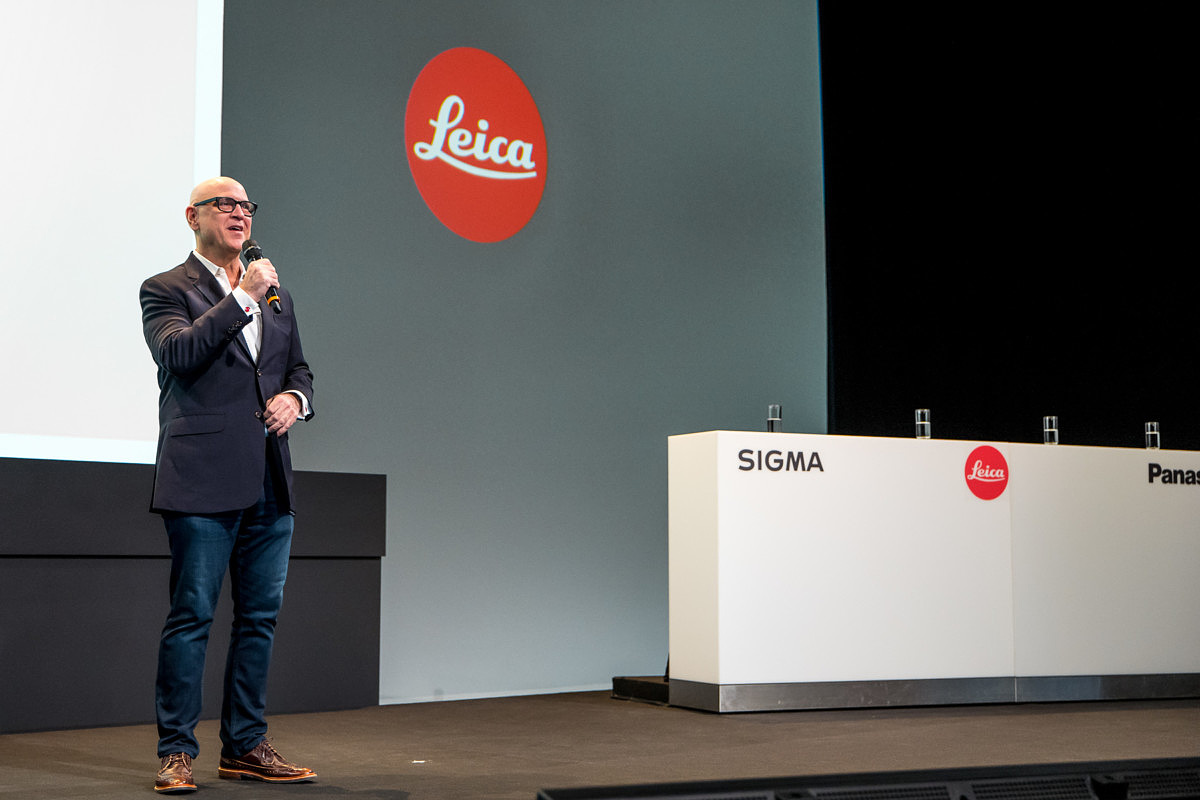 Craig wasted no time in introducing Matthias Harsch, the CEO of Leica Camera AG. Harsch reiterated the rise of mirrorless cameras,  waxed about how more pictures are being taken today than ever before, and how Leica was perfectly positioned with its product portfolio.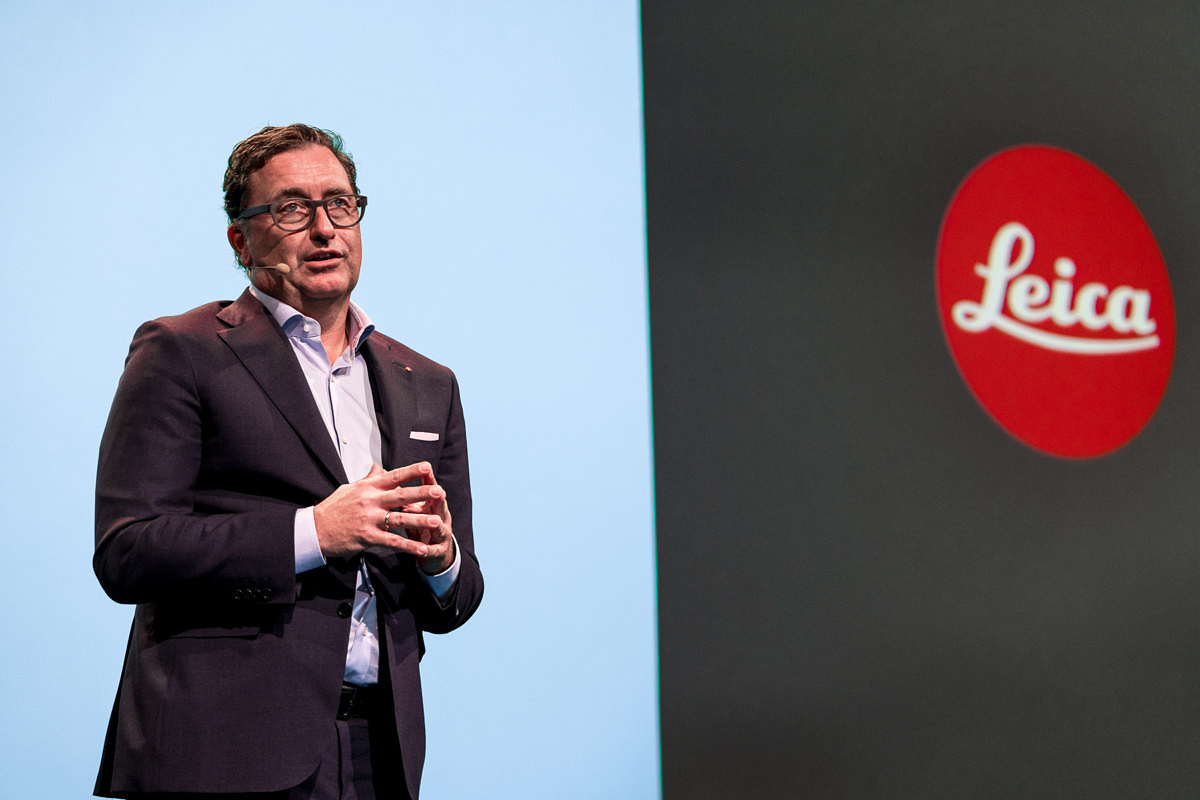 Director of product management Stefan Daniel took his turn with Semetko next. In rapid fire fashion, he hit upon the black Sofort, the silver CL and the new Leica FOTOS app.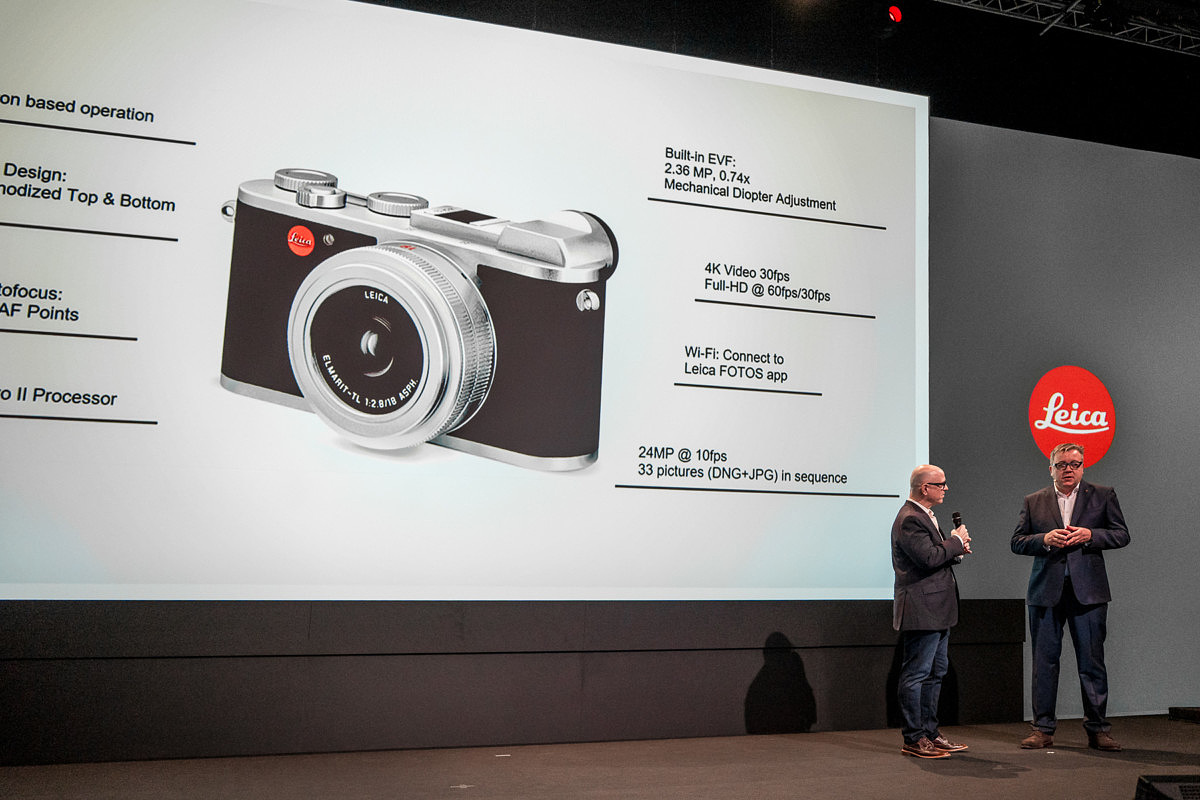 Moving right along, Director of professional products Stephan Schulz came up.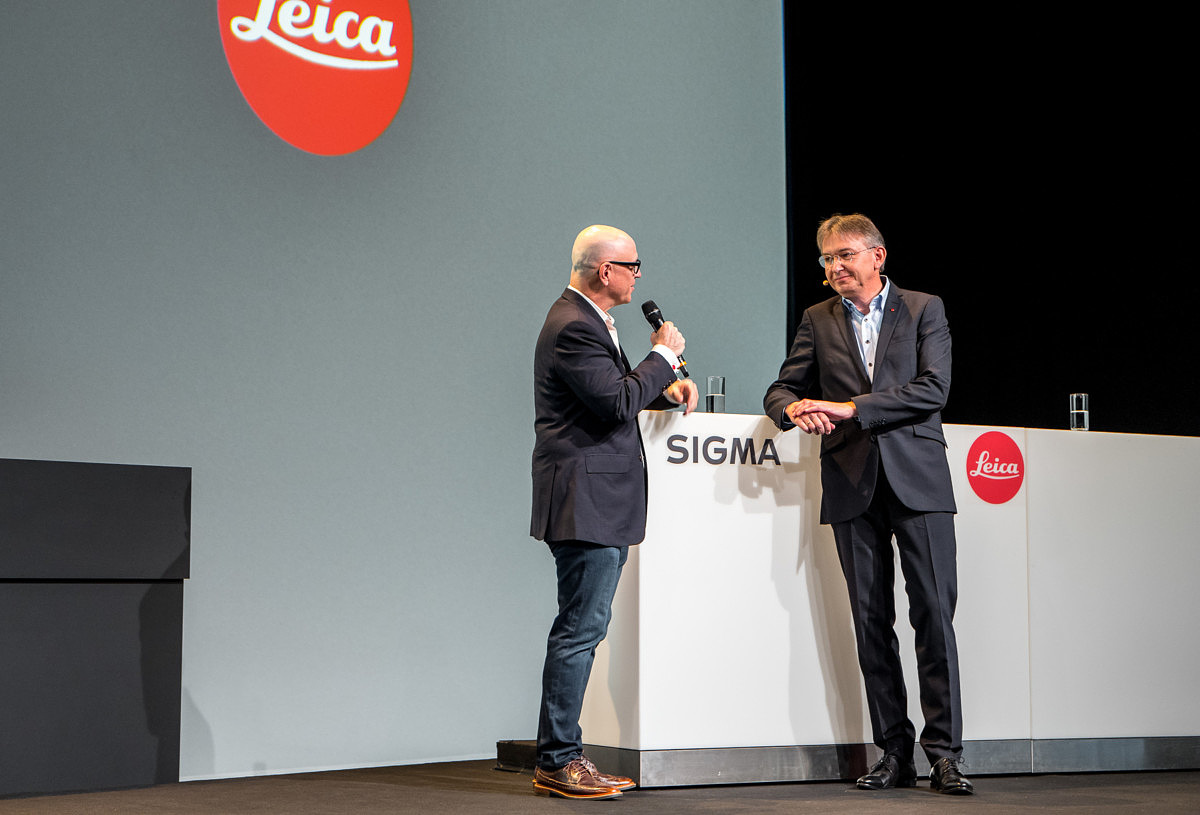 He mentioned that this Photokina marks the 10th anniversary of the Leica S-System. Technically, I suppose this is true. The S2 made its debut here in 2008 – in fact I was there. But, the camera didn't ship until the end of 2009. So….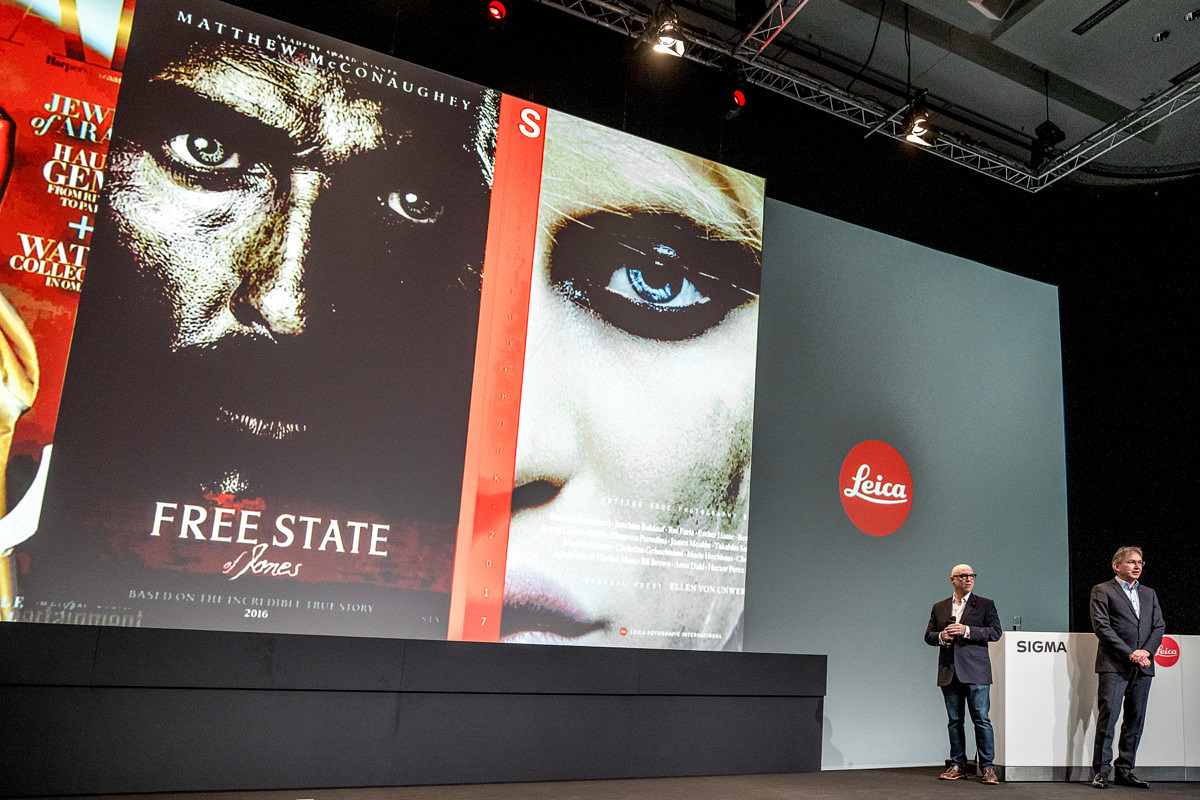 And just like the S2, and S006, and S007 before it, the Leica S3 was announced at Photokina…with a ship date in the near future. In this case, we can look forward to the new S3 in Spring 2019.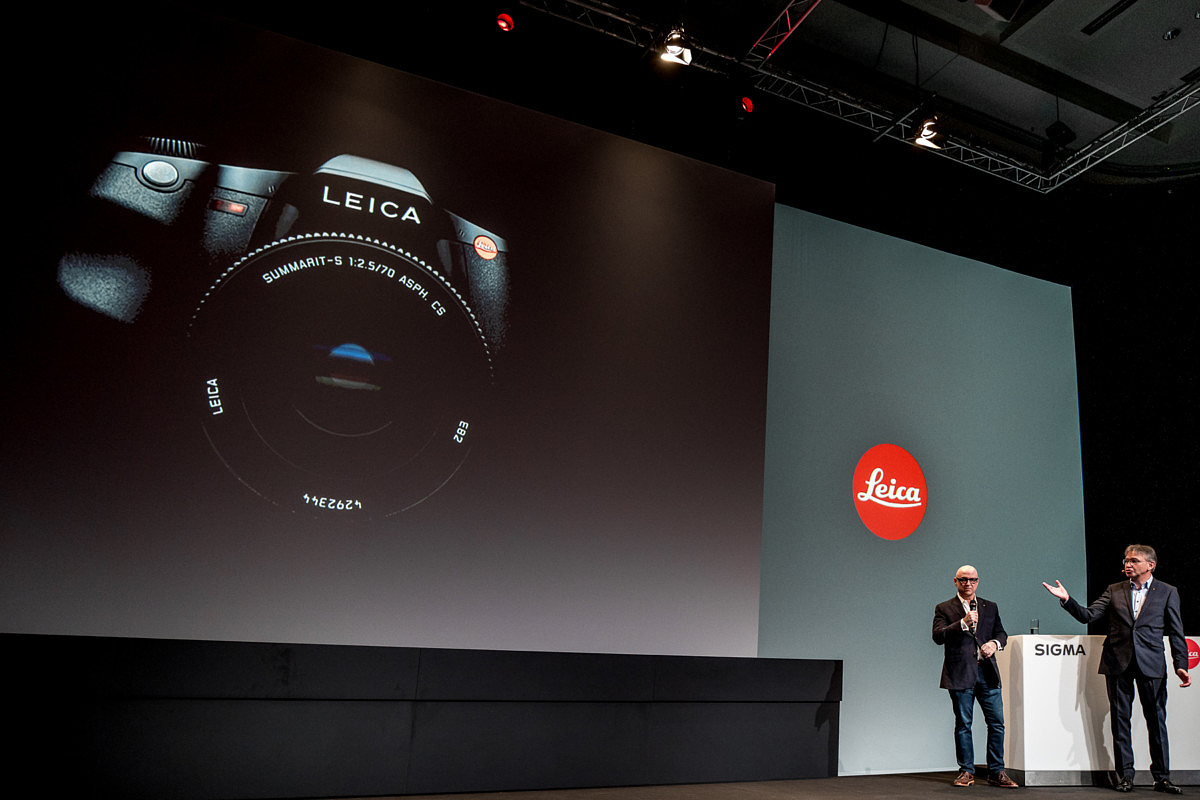 The new S3 will feature a big jump in resolution, care of a brand new 64MP CMOS chip. In spite of the increase in pixel count, the S3 will still be quick, offering 3 fps continuous capture. Also on tap is an increased ISO range up to 50,000 and 4K video that takes advantage of the entire 30x45mm sensor area. This is big, and big news for video shooters. Stephan said there were working prototypes at the show, so I'm hoping to get hands-on tomorrow. Stay tuned!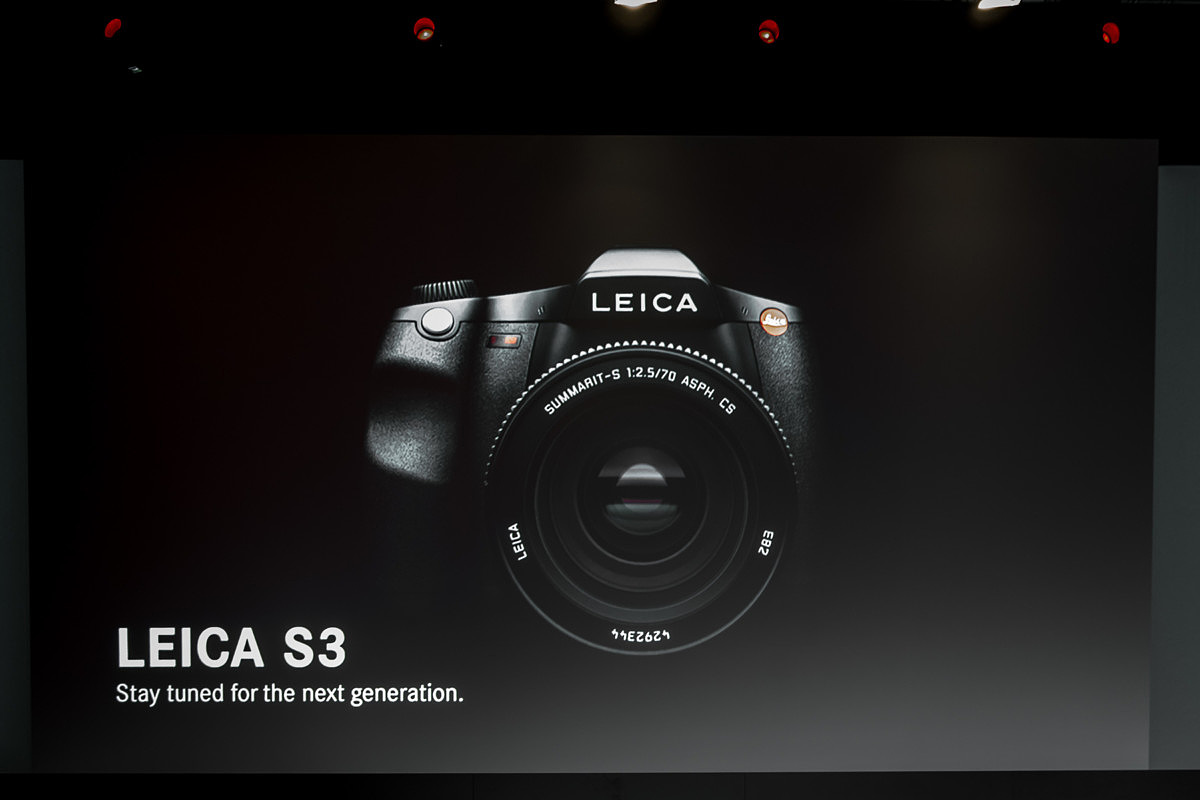 Schulz also touched on the SL lens road map. He reiterated the 35 and 50 APO-Summicron-SL lenses are coming soon, and added in three new wide angle primes to the mix. The 21, 24, and 28mm APO-Summicron-SLs are coming 2020. And that is no typo. These next five lenses, including the wides, are all APO ASPH designs. These lenses should offer unbelievable performance.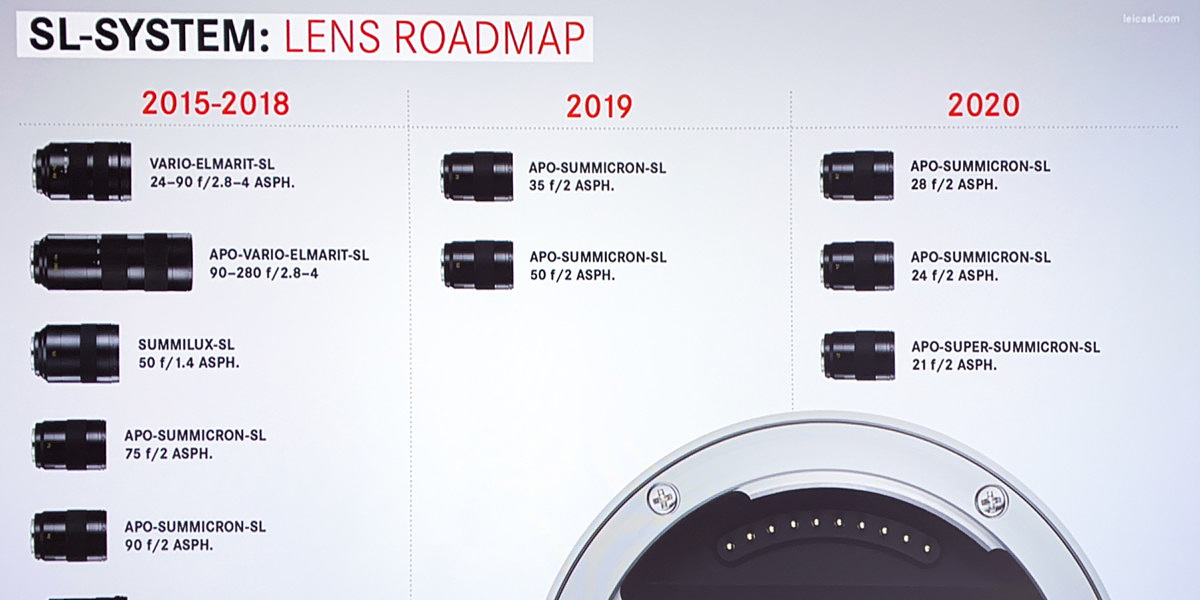 Talking about L-Mount lenses….cue the video.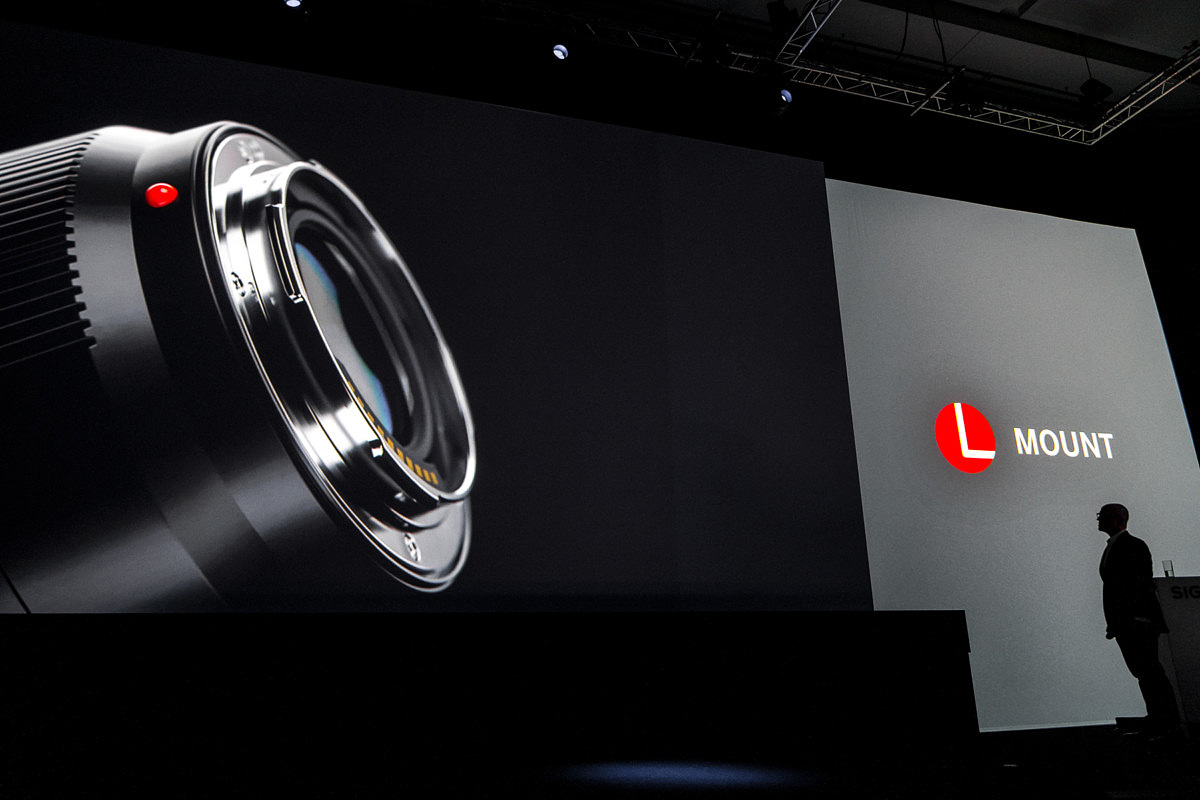 Leica has joined forces with Panasonic and Sigma to form the L-Mount Alliance. Leica has licensed the mount and opened up development of non-Leica cameras and lenses to share in the development around the Leica L-Mount. You can read about the full details here: Leica Announces L-Mount Alliance with Panasonic and Sigma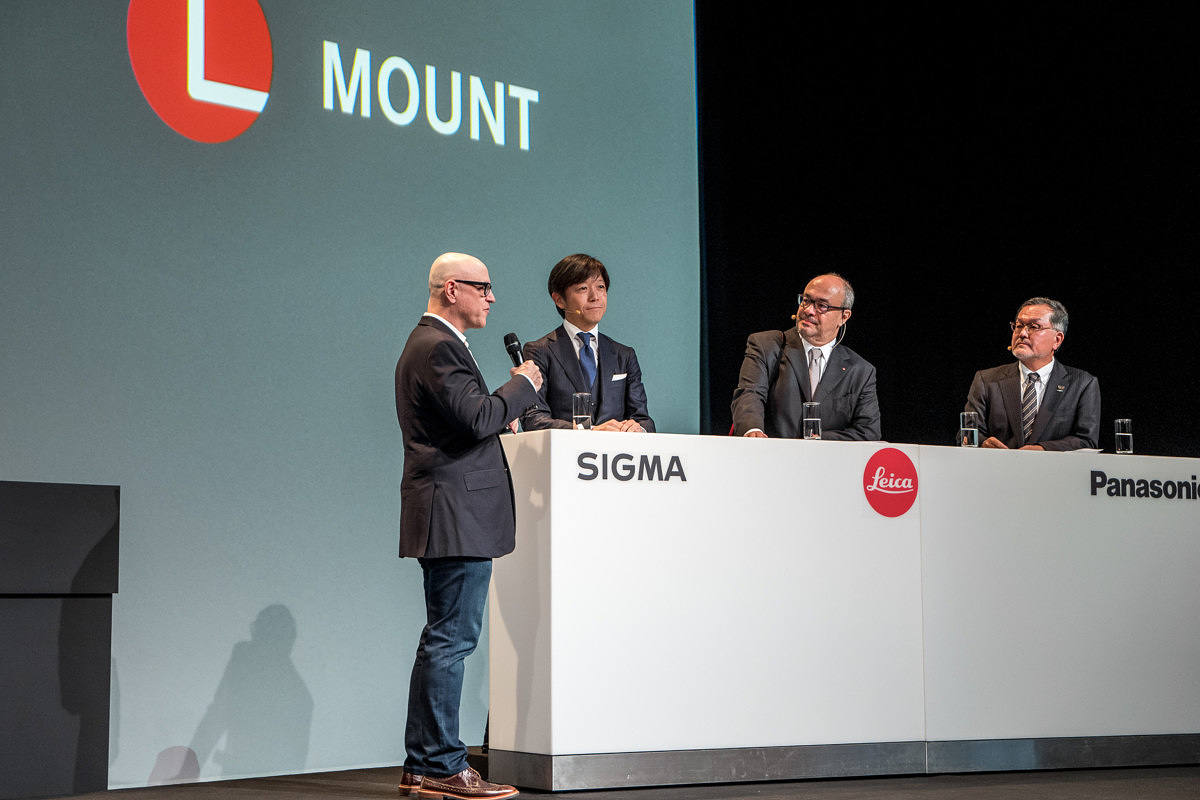 The heads of each company joined in a panel discussion moderated by Semetko, each saying how great the Alliance will be.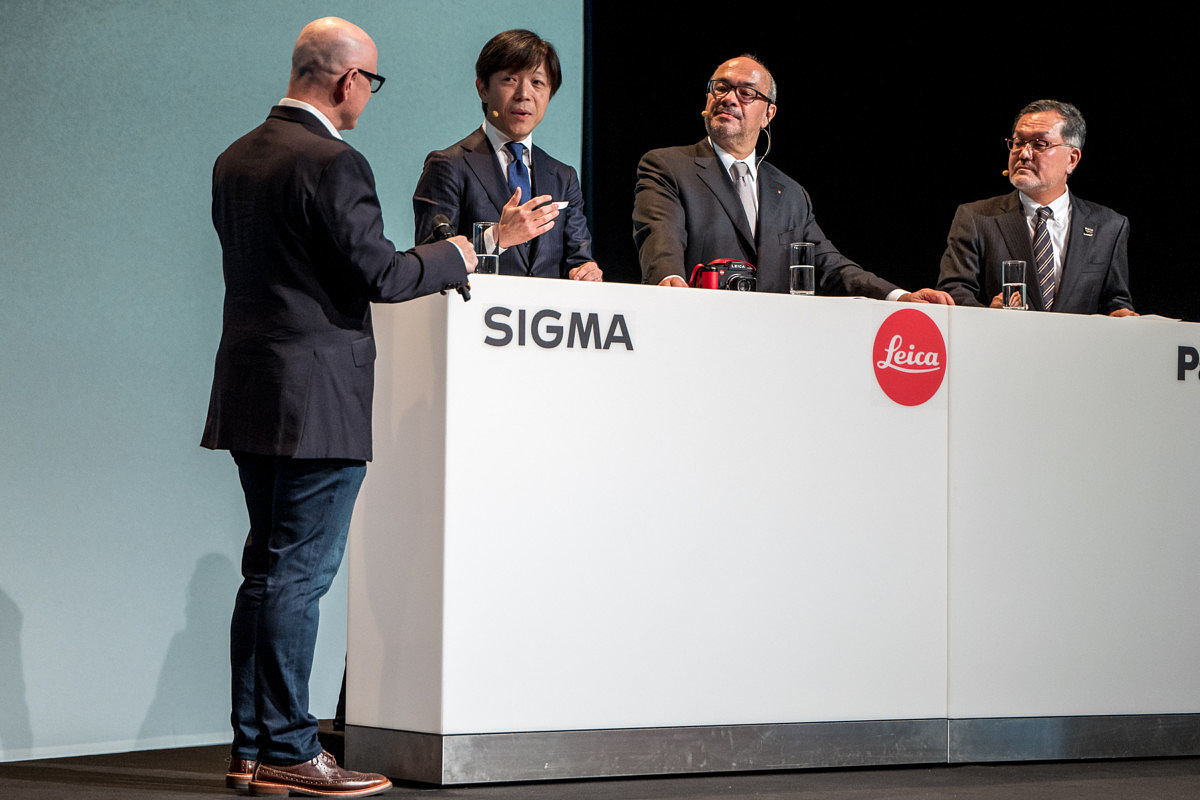 Following the discussion, the event came to a quick close. The panel members were whisked away to the photo op area where they were swarmed by what I assume were members of the press.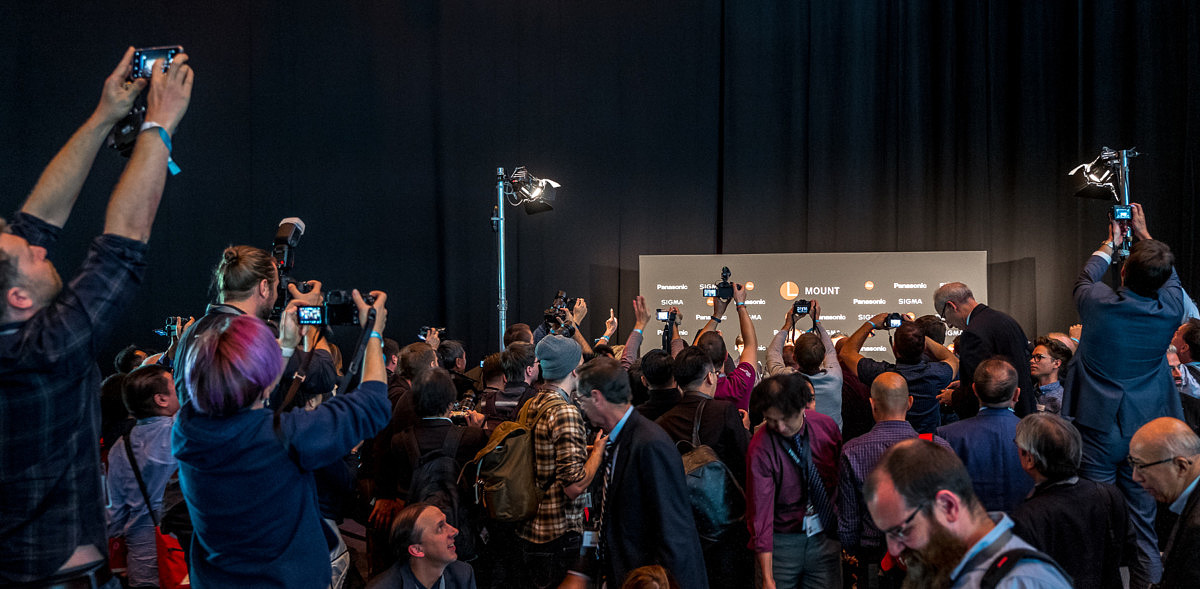 Stay tuned for continuing Photokina 2018 coverage. I'm heading to the Leica booth tomorrow when the show officially opens to get hands-on and talk to product managers. I've got a bunch of interviews lined up that you will not want to miss.