Today, Leica has announced that the popular D-Lux 7 compact digital camera will be available in all-black version. Since its introduction, the camera has only been offered in a two-tone silver and black. This more stealthy styling hearkens back to its predecessor, the D-Lux (Typ 109), which also featured a blacked-out appearance.
All technical specifications and features of the D-Lux 7 Black match the silver version. The Leica D-Lux 7 features 17 megapixels of resolution on a large micro 4/3rds sensor, a fast 24-75mm (equivalent) f/1.7-2.8 zoom lens, 4K video, a 2.8 MP EVF, USB charging, and high-res touchscreen display. The camera also offers wireless connectivity through Wi-Fi and Bluetooth that recently received a performance upgrade with Leica FOTOS 2.1 on iOS, iPadOS, and Android. You can read more about the D-Lux 7 here.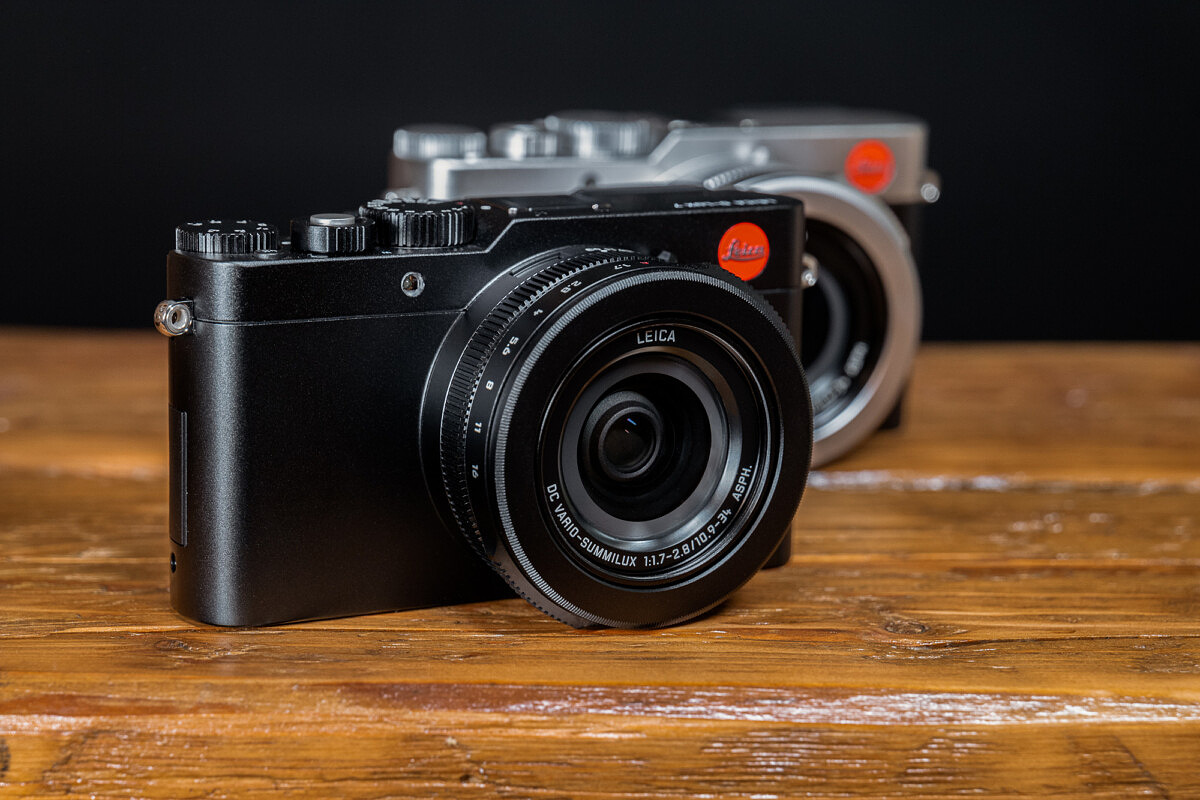 Price Decrease
Also notable with this release is that Leica has quietly lowered the price of the camera from $1.295 to $1,195, both for the new D-Lux 7 Black and the existing D-Lux 7 Silver.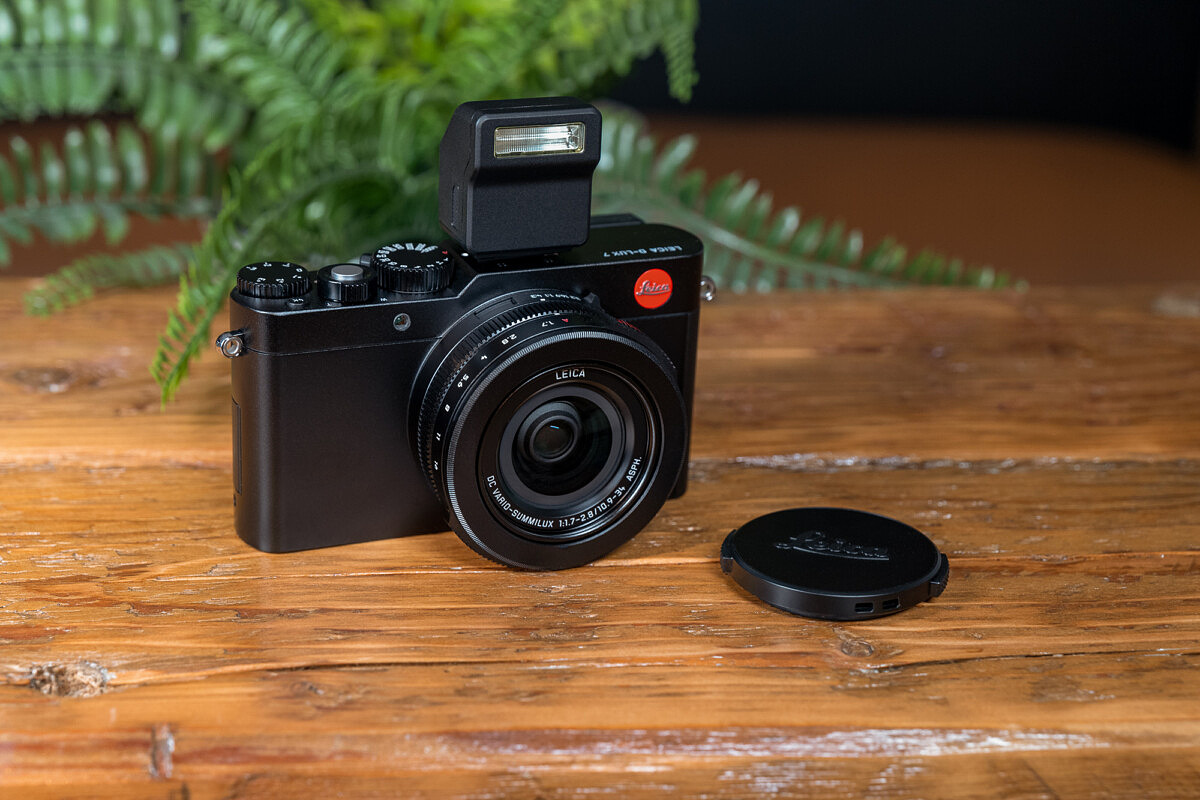 Ordering and Availability
The D-Lux 7 Black is available starting immediately from Leica Store Miami for a price of $1,195. You can order by clicking the link below, emailing info@leicastoremiami.com, or calling 305-921-4433.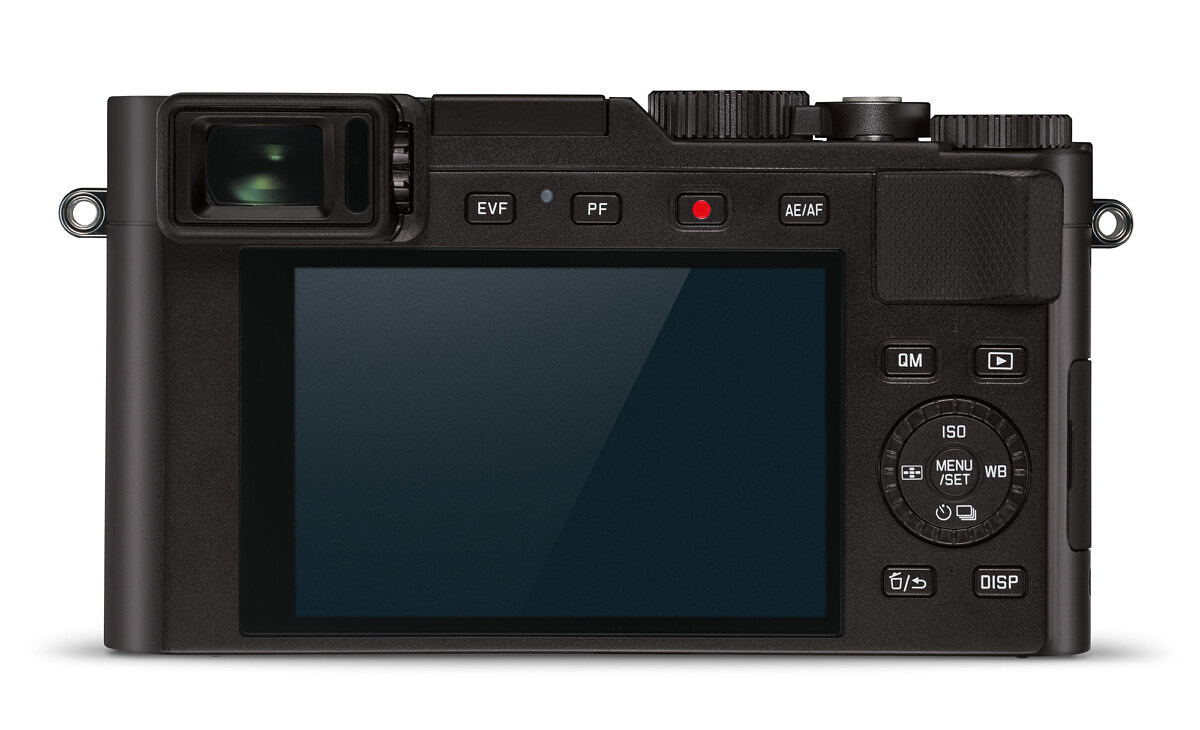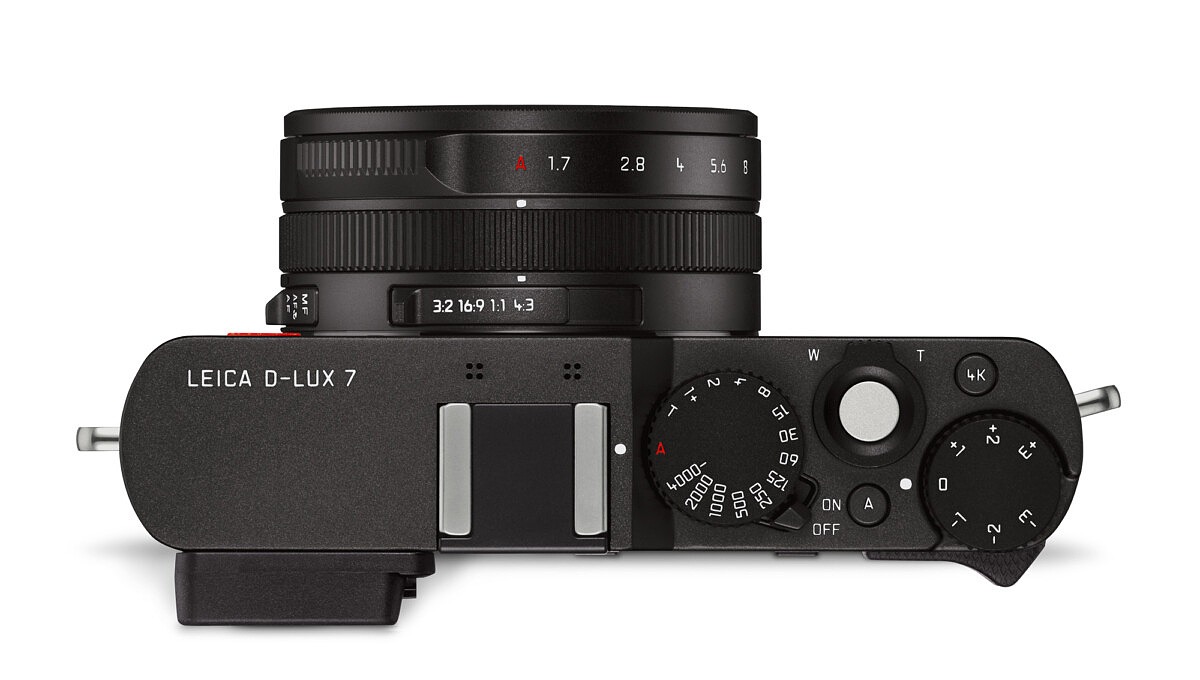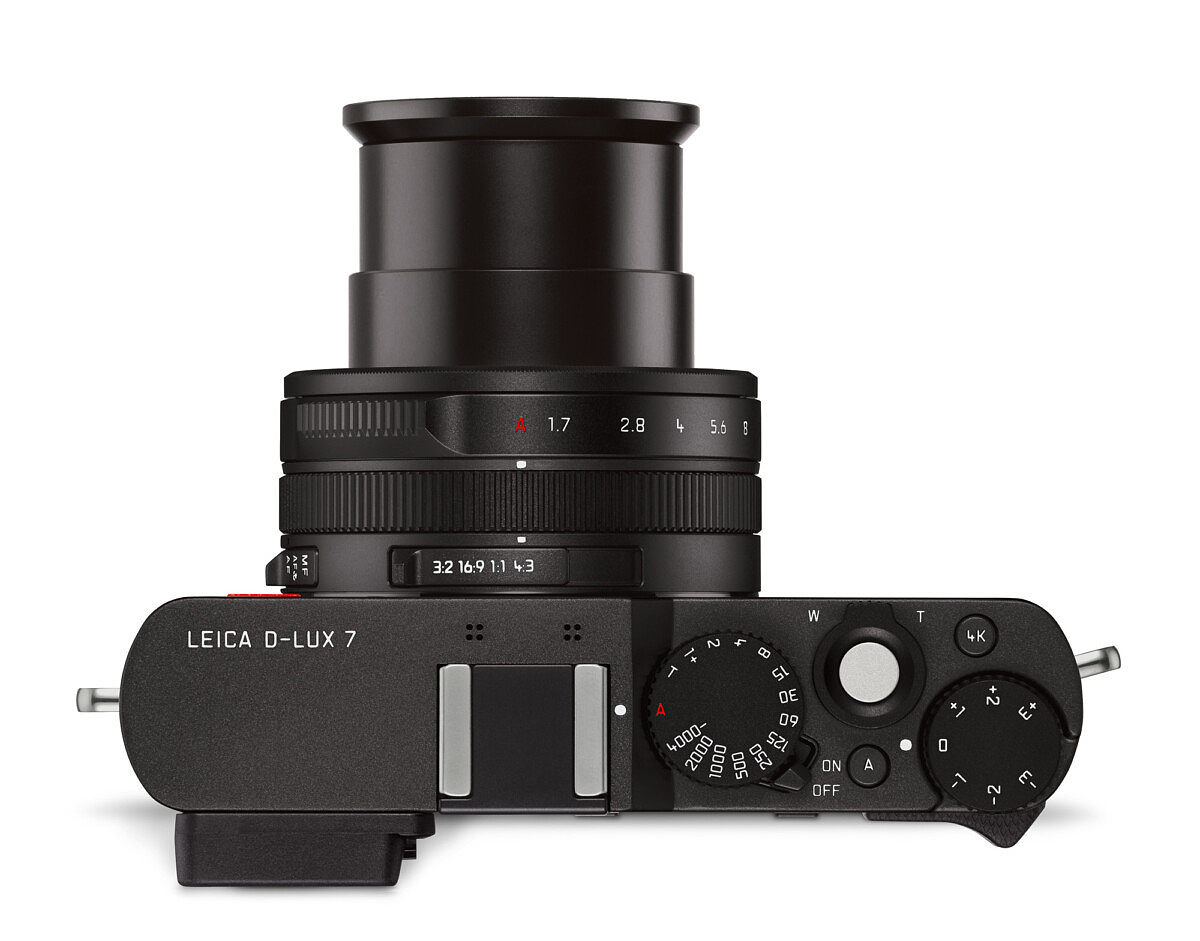 Tech Specs
Camera
Leica D-Lux 7
Lens
Leica DC Vario-Summilux 10.9-34 f/1.7-2.8 ASPH., 35mm camera equivalent: 24 – 75mm,
Aperture range
f/1.7 – 16 / 2.8 – 16 (at 10.9 / 34mm)
Optical Image stabilization
Optical compensation system
Digital zoom
Max. 4x
Focusing range
AF
0.5m / 1´6" to ∞
AF Macro / MF / Snapshot Modes / Motion Pictures
Maximum wideangle setting: 3cm / 13/16" to ∞
Maximum telephoto setting: 30cm / 117/8" to ∞
Image sensor
4/3" MOS sensor, total pixel number: 21,770,000, effective pixels: 17,000,000, primary color filter
Minimum Illuminance
approx. 5 lux (when i-Low light is used, the shutter speed is 1/30 s)
ISO Range
ISO 200 – 25,600
Low pass filter
None
Shutter system
Electronically and mechanically controlled
Shutter speeds
Still pictures
T (max. approx. 30min),
60 – 1/4000 s (with the mechanical shutter)
1 – 1/16000 s (with the electronic shutter function)
Motion pictures
1/25 – 1/16000 s (When [4K/100M/24p] is set in [Rec Quality])
1/2 – 1/16000 s (When Manual Exposure Mode is set and [MF] is selected)
1/30 – 1/16000 s (Other than the above)
Continuous recordable time:
Series exposure
Continuous series exposure frequency
Electronic / mechanical shutter: 2fps (L) / 7fps (M) / 11fps (H)
Number of serially recordable pictures
With RAW files: 32 or more*
Without RAW files: 100 or more*
* Based on CIPA standards and a card with a fast read/write speed
Exposure
Exposure control modes
Program (P), Aperture-priority (A), Shutter-priority (S),Manual setting (M)
Exposure compensation
±5EV in 1/3 EV steps (±3EV dial setting range)
Exposure metering modes
Multi-zone, center-weighted, spot
Recording file formats
Still pictures
RAW/JPEG (based on "Design rule for Camera File system" and on the "Exif 2.31" standard)
Motion pictures (with audio)
[MP4]
3840×2160/30p (100 Mbit/s)
3840×2160/24p (100 Mbit/s)
1920×1080/60p (28 Mbit/s)
1920×1080/30p (20 Mbit/s)
1280×720/30p (10 Mbit/s)
Audio recording format
AAC (stereo)
Monitor
3.0" TFT LCD, resolution: approx. 1,240,000 dots,
field of view: approx. 100%,
aspect ratio: 3:2,
touch screen functionality
Viewfinder
0.38" LCD viewfinder,
resolution: approx. 2,760,000 dots,
field of view: approx. 100%, aspect ratio: 16:9,
with diopter adjustment -4 to +3 diopters,
Magnification: approx. 0.7x (35mm camera equivalent),
eye sensor
Flash
CF D
External flash unit (included in scope of delivery)
Attachment
In the camera's hot shoe
Guide number
10 / 7 (with ISO 200 / 100)
Flash range
(with ISO AUTO and no ISO limit set)
Approx. 0.6 – 14.1m/2 – 46´ / 0.3 – 8.5m/1 – 27
(at shortest / longest focal length)
Illumination angle
Matched to cover the lens' shortest focal length of 10.9mm
Flash modes
(set on camera)
AUTO, AUTO/Red-Eye Reduction, ON, ON/Red-Eye Reduction, Slow Sync., Slow Sync./Red-Eye Reduction, OFF
Dimensions (W x H x D)
Approx. 31 x 41.5 x 30mm / 17/32 x 15/16 x 111/64"
Weight
Approx. 25g / 0.05lb
Microphones
Stereo
Speaker
Monaural
Recording media
SD / SDHC* /SDXC* memory cards, (*UHS-I/UHS Speed Class 3)
Wi-Fi
Compliance standard
IEEE 802.11b/g/n (standard wireless LAN protocol)
Frequency range used
(central frequency)
2412- 2462MHz (1 to 11ch),
maximum output power: 13dBm (EIRP)
Encryption method
Wi-Fi compliant WPA™ / WPA2™
Access method
Infrastructure mode
Bluetooth function
Compliance standard
Bluetooth Ver. 4.2 (Bluetooth low energy (BLE))
Frequency range used
(central frequency)
2402 to 2480MHz,
maximum output power: 10dBm (EIRP)
Operating
temperature/humidity
0 – 40°C (32 – 104°F) / 10 – 80% RH
Power Consumption
2.1W/2.8W (When recording with monitor/viewfinder)
1.7W/1.9W (When playing back with monitor/viewfinder)
Terminals / Interfaces
[HDMI]: Micro HDMI Type D
[USB/CHARGE]: USB 2.0 (High Speed) Micro-B
Dimensions
(W x H x D)
approx. 118 x 66 x 64mm / 421/32 x 241/64 x 29/16"
Weight
approx. 403g/14,2 oz / 361g/12,7 oz