Leica has announced that the Summicron-M 35 mm/f2 ASPH and the Summilux-M 50 mm/f1.4 ASPH are now available in a black chrome finish with red focusing scales. The 50mm Summilux is particularly interesting, as it similar to the distressed black paint model offered in the very limited M-P Correspondent Set by Lenny Kravitz. This design, which is meant to look like a first version 50mm f/1.4 produced from 1959-1961 but featuring the latest ASPH design, was originally included in the LHSA MP-3 set in 2005. The 35mm Summicron with red distance numbering also bears a strong resemblance to the one in the Correspondent Set. Instead of the black lacquer finish produced for the Kravitz set, these lenses will feature a new matte black chrome finish, promised by Leica to be both unique and very resilient.
Both lenses also include the elusive round metal lens shades usually only found in special editions, along with fancy metal lens caps.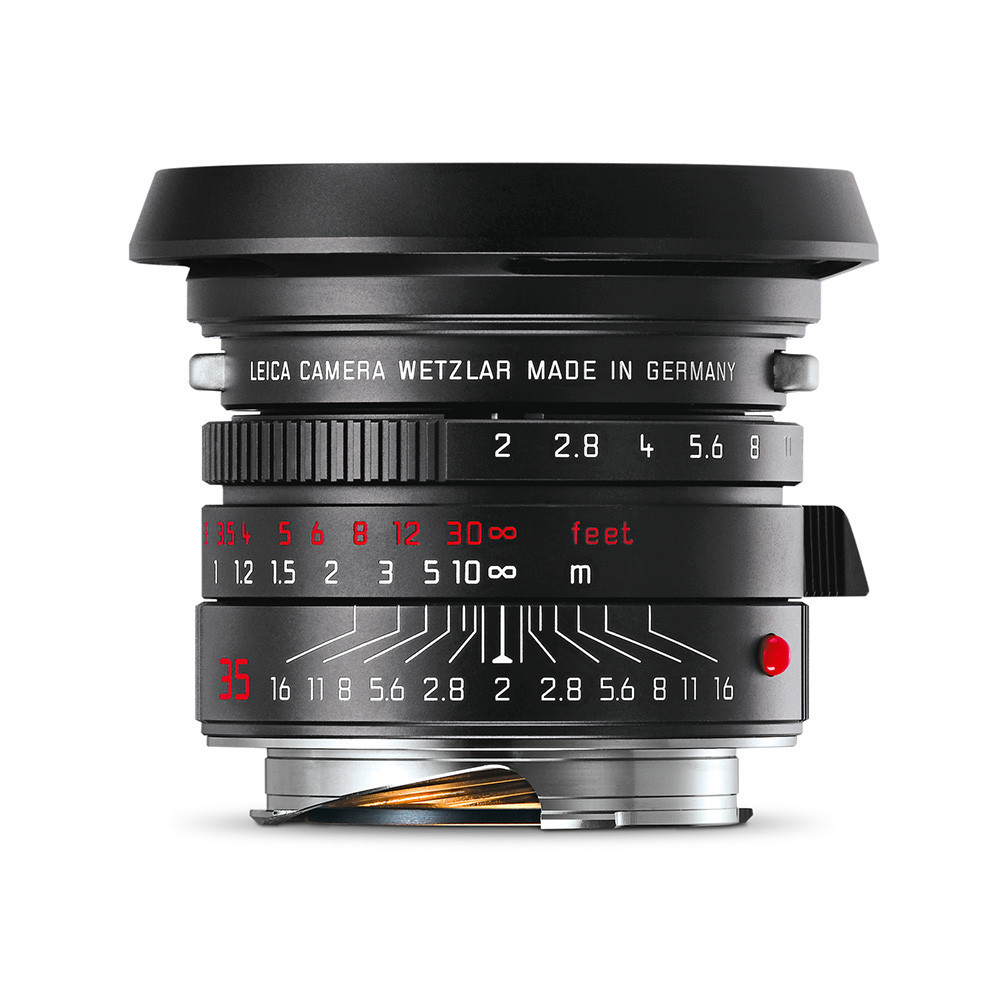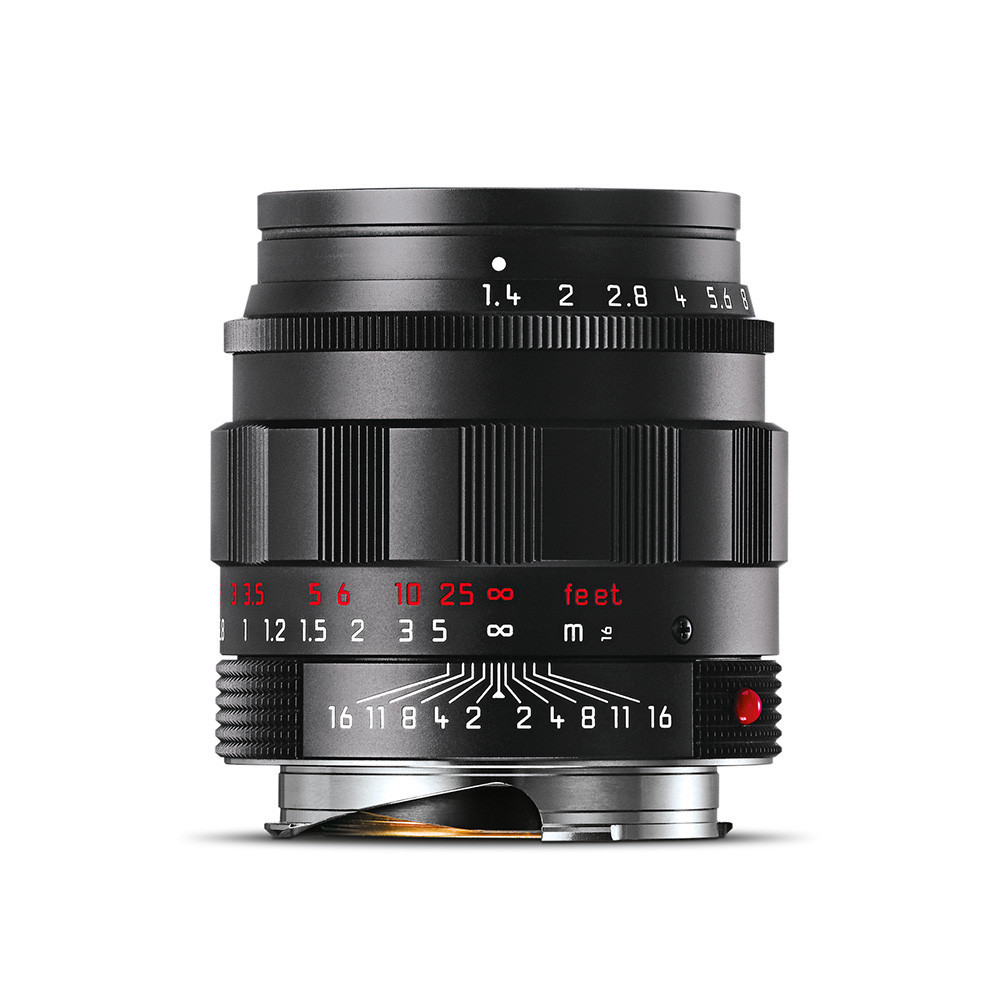 Priced at $3,150 for the 35mm and $3,950 for the 50mm, these lenses are actually $45 less expensive than their regular-run counterparts (when you take away the current $250 Leica promotion on most M lenses). Only 500 pieces of each lens will be produced, so if you want one, now is the time to act. The lenses are expected to start shipping at the end of April.
You can pre-order from Leica Store Miami by clicking the product links below, or by calling 305-921-4433.
Summicron-M 35 mm/f2 ASPH – Black Chrome