As was announced at Photokina 2010, Leica has been developing alternative lens adapters for the S2. These will allow a an S2 user to mount any Hasselblad CF or FE, Pentax 67 or (manual focus) Mamiya 645 lens using the appropriate adapter. According to German photo site photoscala.de, Leica plans to release the three lens adapters for the S2 next month (August) for a reported price of 580 Euros. At the current exchange rate, this would be equivalent to about $800-850 USD although US pricing hasn't been announced.
We haven't received any official word here in the US from Leica yet. Once we do, we will be sure to post updated pricing and availability information here.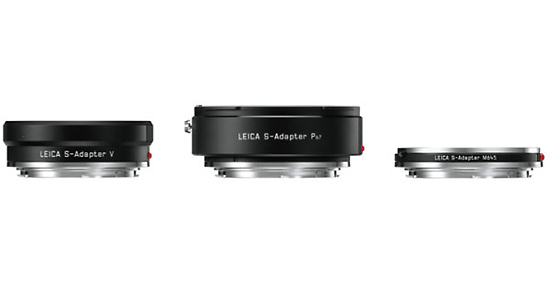 If you can't wait, keep in mind that Dale Photo & Digital has been selling adapters for Hasselblad V, Pentax 67 and Mamiya 645 for about a year now.