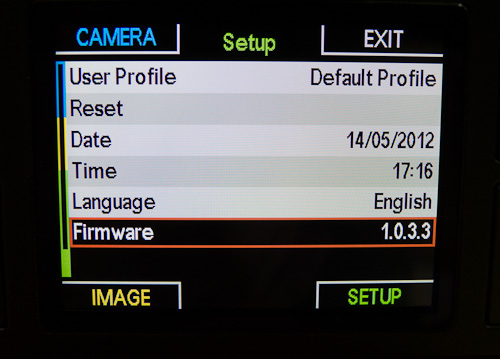 Today, Leica has released a new firmware update for the S2, version 1.0.3.3. From Leica:
Leica Camera has released a new firmware update
(FW 1.0.3.3) for the Leica S medium-format system. This latest firmware update has been specially developed for the Leica S-Adapter H and ensures optimum functionality of the adapter, which allows the use of all Hasselblad H System lenses on the Leica S2.
Further benefits of this update include an improvement of flash synchronization at 1/125s with the focal plane shutter.
Users wishing to bring their Leica S2 or S2-P camera up to date can now take immediate advantage of the improvements offered by this upgrade. Registered S customers can now download the files containing the firmware and an installation guide from the owners area
To download the new firmware, log in to the Leica Owner's Area and download firmware version 1.0.3.3.
We will be testing this firmware over the next week, and again when we receive our first delivery of the new S-Adapter-H which allows Hasselblad H lenses to be mounted on the S2. Stay tuned!