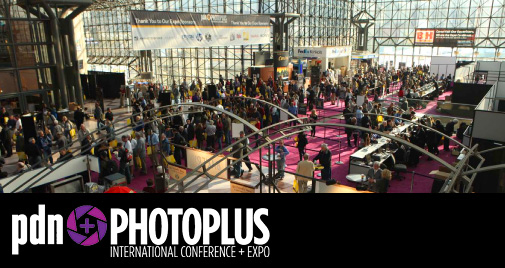 If you are going to be in New York City for Photo Plus Expo this year, you can see Leica's full range of products at their booth at the Javits Center, and visit the S Studio for all of the new S-System products:
Leica Camera invites you to join us at our booth, #713 at the upcoming PhotoPlus Expo at the Jacob J. Javits Center from October 25th through October 27th and the Leica S-Studio in Milk Studios on October 25th & 26th. We will have samples of all Photokina news at the PPE booth. The complete S-System will be available at Studio A at Milk Studios located at 450 West 15th Street, New York, NY, 10011 in Studio A. Our Leica S-System Specialists will be available at the Leica S-Studio. Leica will have a shuttle run from the Javitz Center to Milk Studios and back.
Additionally, Leica will be having a reception on Wednesday evening:

Leica Camera will host a reception on Oct. 24 from 6 P.M. – 9 P.M. in the Penthouse at Milk Studios. We invite dealersand customers to join us as we celebrate the launch of the Leica S. Please RSVP to Julia Covelli at [email]Julia.covelli@evins.com[/email]. Space is limited and advance registration is required.
More about the Leica S-Studio:

Leica Camera invites dealers and customers to experience the power of the S-System firsthand at the Leica S-Studio on Thursday, October 25th and Friday, October 26th. There will be a variety of programs for the public from 11 A.M. – 5 P.M. at Milk Studios located at 450 West 15th Street, New York, NY, 10011 in Studio A. T
There will be three separate shooting situations throughout the day: models showcasing Fashion Designer, Peter Som'sdesigns, student dancers from the Broadway Dance Center and NYC based Indie Rock Band, which can be captured with the S-System.
ILFORD's print specialist will be available to make prints of images shot at the studio. Renowned Fashion Photographer Morgan Miller will be in attendance from 1 p.m. to 3 p.m. on both days to provide insights into his own photographic process.
Appointments can be reserved with a Leica S-System Specialist in advance to ensure personalized instruction on the Leica S is tailored to individual needs and interests. Please contact Kelsey Fain at [email]kelsey.fain@leicacamerausa.com[/email] to reserve a personal presentation of the Leica S. However, dealers and customers are most welcome to visit at any time.
We look forward to seeing you there!