Leica has issued an official statement regarding the sensor corrosion issue on the Truesense KAF-18500 sensor used in the M9, M9-P, M-E and M Monochrom. Basically, the issue is that if the coating on the cover glass gets damaged (from wet cleaning or condensation), the glass itself can have small pits of corrosion. This causes small white spots to appear in images. Leica is offering free sensor replacements for affected customers regardless of camera age. For those customers who have already paid in the past to replace sensors with this issue, Leica will issue a refund.
In the meantime, Leica engineers are working with Truesense Imaging, the sensor supplier, to deliver a long-term fix to the cover glass issue.
This issue does not affect the MAX CMOSIS sensor used in the Leica M (typ 240).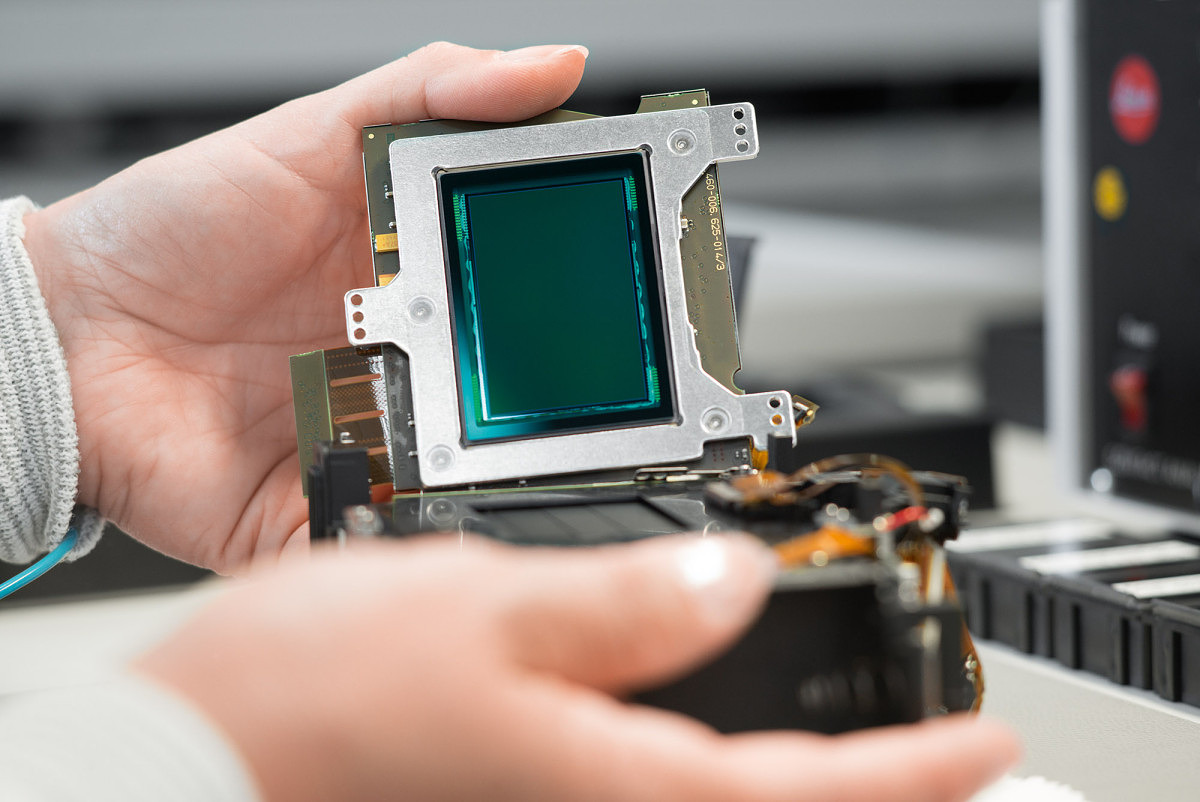 Here is the official statement from Leica (Source):
Important Information Concerning the CCD Sensors of the Leica M9 / M9-P / M Monochrom / M-E

In some cases, particularly when using the camera models Leica M9, M9-P, M Monochrom or M-E with smaller apertures (5.6-22), effects caused by corrosion of the sensor glass may be encountered. Leica offers a free replacement service for the CCD sensors of cameras affected by this problem as a goodwill arrangement. This goodwill arrangement applies regardless of the age of the camera and also covers sensors that have already been replaced in the past. Customers who have already been charged for the replacement of a sensor affected by this problem will receive a refund.

We have now identified the problem and are currently concentrating our efforts on finding a permanent technical solution. The marks on images mentioned earlier are related to the properties of the CCD sensor. The sensors are equipped with a specially coated IR filter cover glass to ensure optimum imaging performance. Should this coating layer be damaged, corrosion effects that alter the filter surface may begin to appear after several years.

The effect described does not affect the CMOS sensor of the Leica M (Typ 240). Should you be considering an upgrade from your camera to a Leica M or M-P (Typ 240), Customer Care would be pleased to make you an attractive offer following a check of your camera and under consideration of the model and its age.

If the imaging quality of your camera gives cause for complaint in this respect, we recommend that you send it directly to Leica Customer Care or the authorized Customer Care department of your country's Leica distributor. As longer waiting times may otherwise occur, the camera should only be sent to Customer Care after prior arrangement.

Contact: Web site: http://en.leica-camera.com/Service-Support/Repair-Maintenance. E-mail: Customer.Care@leica-camera.com. Telephone: +49-6441-2080-189.

For us, it is important that we offer only technically faultless products. We are therefore particularly sorry if the imaging quality of your camera should be adversely affected in any way. We hope that the goodwill arrangement we have decided upon will allow us to remedy the problem as soon as possible and rebuild and maintain the trust you have always placed in our brand.