The Supervisory Board of Leica Camera AG has appointed Oliver Kaltner (46) as the new chairman of the executive board with effect from 1 April 2015.
Alfred Schopf, chairman of the Executive Board of Leica Camera AG since August 2010 and responsible for the divisions Product Management, Sport Optics, Customer Care and Public Relations, will be leaving the company at his own request at the end of the financial year on 31 March 2015 to turn his attentions to new professional challenges. He will remain at Leica in an advisory capacity until the end of 2015.
Alfred Schopf was an active member of the Supervisory Board at Leica from November 2009 to August 2010. Prior to this, he held a number of executive positions in various companies in the optical and opto-electronics industry, among these as CEO of ARRI in Munich and chairman of the Board at Jenoptik AG.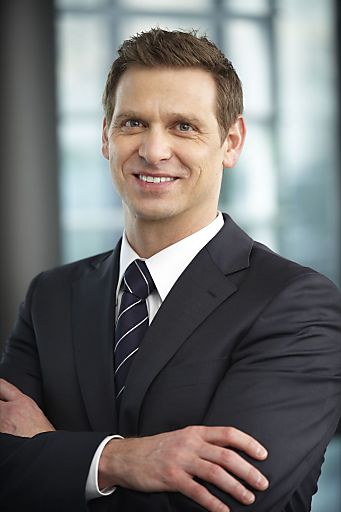 Oliver Kaltner has been a member of the Executive Board at Leica Camera AG since 1 September 2014 and has been responsible for the divisions Marketing, Sales and Retail; he has also been in charge of the development of retail and sales partnerships. He has amassed extensive experience in managerial functions and brand management in the consumer electronics and IT segments. Most recently, he held the position of General Manager at Microsoft Deutschland GmbH. In this position, he was responsible for the Consumer Channels Group and successfully boosted its revenues and profitability. As a member of the Board of Directors, he was in charge of the restructuring of Microsoft Deutschland GmbH to establish it as a Devices & Services organisation and was also responsible for the further development of the entire change management process for the consumer business sector. Other stages of his professional career saw him assume executive and managerial positions at prominent corporations such as Sky AG, Sony Deutschland GmbH, Electronic Arts GmbH and Nike GmbH.
'I deeply regret that Alfred Schopf has decided to resign from his position, particularly as he played an instrumental role in navigating Leica through the troubled waters of recent years.' Thanks to his extensive expertise and greatly admired style of leadership, he was able to make a significant contribution to the constant growth and, in turn, the success of the company. In addition to numerous important product launches and the return to the new corporate headquarters in Wetzlar, he was also a driving force behind the global expansion of the Leica Stores. In the words of Dr Andreas Kaufmann, chairman of the Supervisory Board at Leica Camera AG: 'I would like to express my thanks to Alfred Schopf for the enormous contribution he has made and wish him all the best for whatever the future may bring. I am also pleased that he will remain with us for a time in an advisory capacity.
'At the same time, I am pleased to have found such an outstanding successor to him in Oliver Kaltner – a man with outstanding strategic and business acumen and an exceptional instinct for innovation, whose enormous commitment and obvious passion for the brand has already led to considerable success in terms of growth, transformation and digitization only a very short time after joining the company.' Dr Kaufmann adds: 'The Supervisory Board of Leica Camera AG has expressed its complete confidence in Oliver Kaltner, and I personally wish him every success in the important task of leading a company as steeped in tradition as Leica into the future.'