In response to your feedback and suggestions, we recently launched a Red Dot Forum Facebook page in order to keep you up-to-date with not only what is happening on Red Dot Forum, but with everything in the Leica community. Via Facebook, you can see instant updates on new articles, reviews and popular discussions on your news feed.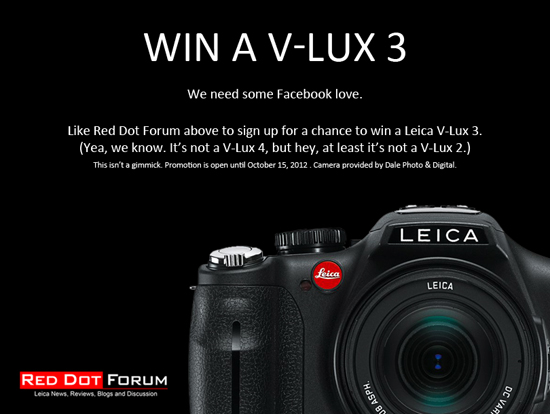 To kick things off, we are giving away a Leica V-Lux 3 to one lucky Red Dot Forum enthusiast. This is our way of extending a Thank You to our Red Dot community. Without you, we wouldn't be. We like to keep things simple, so all you need to do is like our new Red Dot Forum Facebook page, register with your name and email, and you're all set.
Follow the link here to enter.