Today, Sound Devices announced a new line of audio recorder/mixers, the MixPre. The MixPre is aimed squarely at videographers, YouTubers and podcasters, with features and sound quality that will still appeal to musicians, sound designers and field recordists as well.
The first two units in the line are the MixPre-3 and the MixPre-6, priced at $649 and $899 respectively. They are quite compact, with the MixPre 3 tipping the scales at 1lb and the slightly larger MixPre weighing just 3oz more. Just 36mm (1.4″) tall, it will sit nicely under a DSLR. Attaching toa camera is easy with a retractable 1/4″-20 mounting screw on top and 1/4″-20 female thread underneath.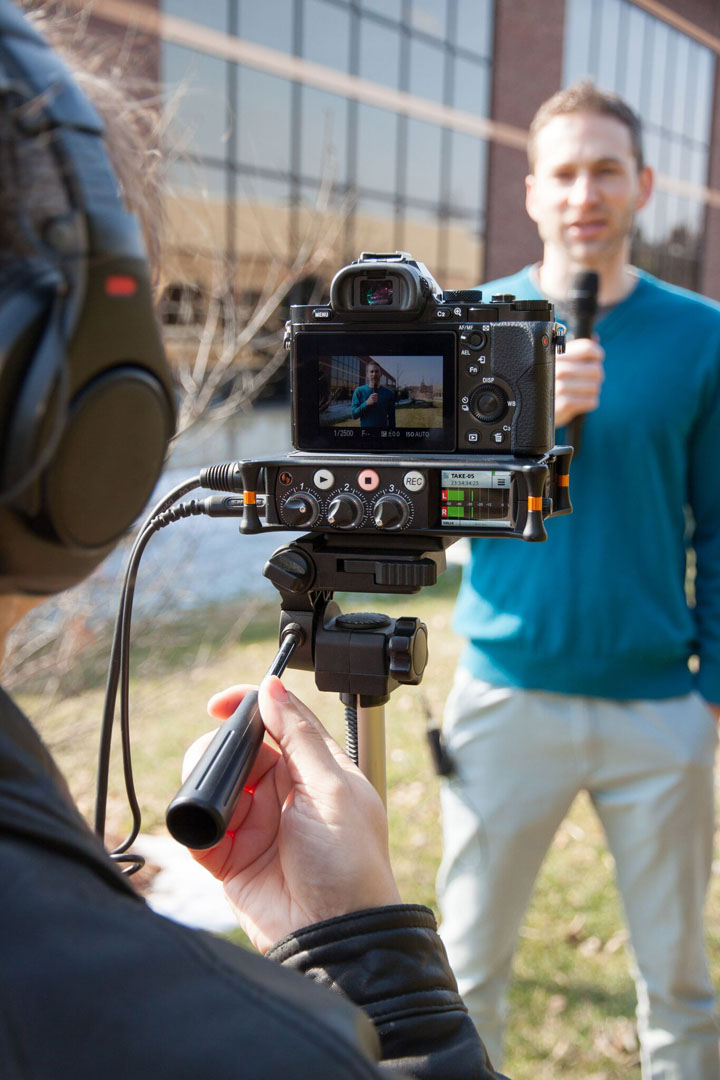 The MixPre-3 features five channels of recording (3 channels + mix) with three balanced XLR inputs, along with a 3.5mm Aux/Mic in. The MixPre 6 ups the channels to eight (6 channels + mix) and features four XLR/TRS combo jacks. The MixPre-6 also boasts a 192kHz sampling rate, which is an upgrade from the already excellent 96kHz sampling rate on the smaller unit. Mixing functions include gain, pan and fader controls, with input pair linking, and SOLOs. An SDXC slot accommodates up to a 512GB card for recording.
Both models pack the new custom-built Kashmir Class-A microphone pre-amps, with a virtually silent -130dbV noise floor, smooth analog limiters and new state-of-the-art 32-bit A-to-D converters. Armed with these pre-amps, MixPre should deliver unbelievably quality audio recordings. The Kashmir pre-amps also have low-cut filters which are adjustable from 40-240 Hz.
The solid aluminum construction and elegantly simple interface are beautiful, uncluttered and easy to figure out, for pros and novices alike. Large tactile LED-illuminated gain control knobs are paired with a color daylight-readable IPS touchscreen panel which displays real-time audio levels and an easy-t0-use menu interface. For beginners or those who just want to turn it on and start recording, a Basic mode gets you up and running without any fuss. Switching over to Advanced mode exposes deeper functionality for advanced users. Bluetooth Smart comes standard, allowing the MixPre to be controlled by the free Wingman app for iOS, for an even more intuitive experience.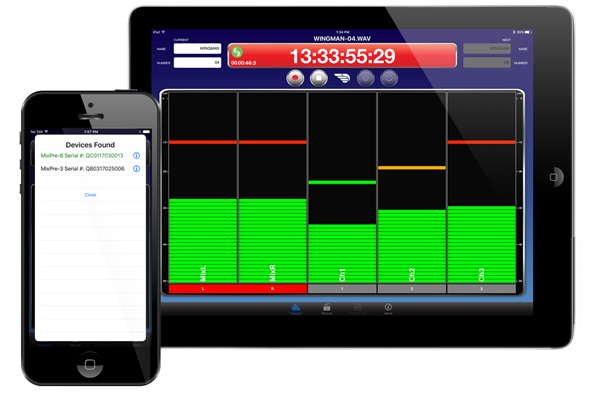 The MixPre are more than just incredible recorders and mixers. The units also have an extensive USB audio interface feature set. A USB 2.0 type A port and a reversible USB type C port are available to connect to your computer. On a Mac, you get 8 in / 4 out with the MixPre-6 or 5 in / 2 out on the MixPre-3. On a PC both will drop down to 2 in / 2 out. One notable feature is that you can record to the SD card while simultaneously streaming audio to a computer. This makes it perfect for live broadcasts where you want to preserve the audio for later editing or archiving.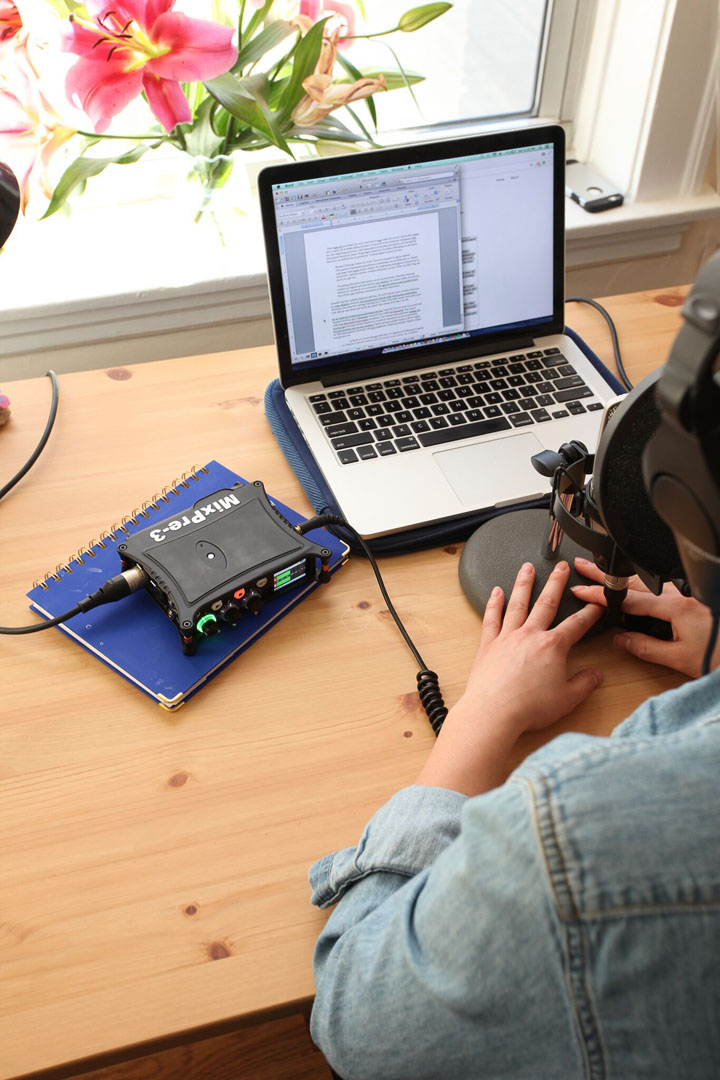 With its built-in wide bandwidth, high gain headphone amp, the MixPre can also do double duty as a DAC/headphone amp combo when connected to your computer, making it a great choice for monitoring audio in editing.
The MixPre has flexible power options. An AC adapter is available, which plugs in to the USB-C port. The unit can be bus powered when connected to a computer. Or, you can go mobile with either a 4-pack or 8-pack AA battery sled, or an optional Sony L-type battery adapter that can accept two high capacity Li-ion rechargeables. If using the optional L-type battery pack, you can even use the USB port to charge your iPhone or iPad.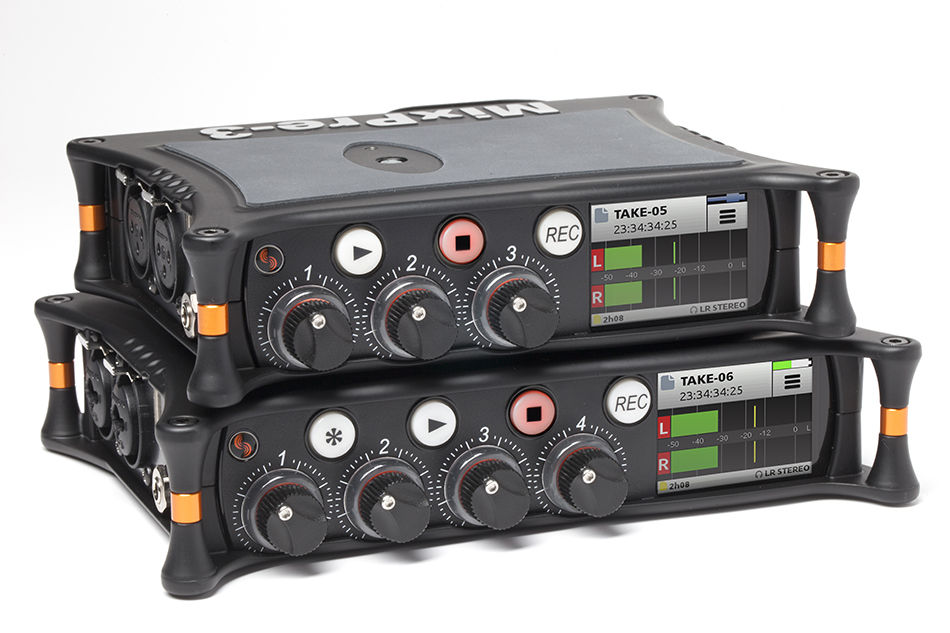 I can't wait to see the MixPre models in person at NAB 2017 next week. Sound Devices has checked every box on the features list for the MixPre while never losing sight of what matters most – audio quality. They have long been recognized for delivering clean, rich sound for professional users with rock-solid reliability and tank-like build quality. But the cost of entry has always been steep, with a basic Sound Devices field recorder/mixer setting you back at least $3,000-4,000.
And now, at just $649 for the MixPre-3, legendary Sound Devices quality is within reach for just about anybody who wants to up their audio game. And for $250 more, the MixPre-6 offers even greater flexibility.
Deliveries are slated to start the first week of May. You can pre-order the MixPre at Leica Store Miami today.
Pres Release
REEDSBURG, WI, APRIL 19, 2017 – Sound Devices is thrilled to announce the launch of its groundbreaking new product line, the MixPre Series of audio recorders with integrated USB audio interface. The lightweight, high-resolution MixPre-3 & MixPre-6 audio recorders with USB audio streaming offer world-class sound quality combined with extreme durability – perfect for musicians, sound designers, podcasters, videographers, YouTubers and field recordists.
The MixPre Series feature Sound Devices' innovative new Kashmir™ microphone preamps. These high-performance, ultra-low-noise, discrete, Class-A mic preamps were hand-crafted by Sound Devices. The mic preamps feature a -130dBV noise floor, analog limiters, and new 32-bit A-to-D converters to ensure high quality, stress-free, professional-grade audio recordings.
"Our new Sound Devices MixPre Series is the culmination of decades of experience designing products for the best-of-the-best in the professional audio industry," says Matt Anderson, CEO of Sound Devices, LLC. "Our mic preamps simply have to be heard to be believed, whether mic'ing drums, birds, or dialog, using condenser, dynamic, or ribbon mics, the finest textures of the audio are preserved. The MixPre-3 and MixPre-6 merge the latest advances in audio technology with an unintimidating, compact and rugged design. These products are a must-have piece of equipment for anyone ranging from production engineers and musicians to YouTubers."
The MixPre-3 features 3 full-sized balanced XLR mic/line audio inputs, while the MixPre-6 features 4 balanced XLR/TRS combo jacks to connect microphones or line-level devices. Both have a 3.5 mm auxiliary input that can be used for plug-in power mics, 2-channel line-in audio, camera return, or timecode.
The versatile MixPre-3 and MixPre-6 make excellent USB audio interfaces, offering the unique ability to record audio to an SD card while simultaneously streaming multiple channels of audio via USB. Handy for interviews, podcasts, or simply as a backup recorder to your computer, the MixPre's can be used for Skype or Facetime interviews, and to record audio for podcasts or video blogs. As a musician's tool, the MixPre Series serves as a top-shelf USB interface with premium mic pres for use with a DAW, getting a quick song idea recorded without AC power handy, recording rehearsals or just adding a few more inputs to your PA system.
Some of the unique features of the MixPre Series include:
Ultra-compact & durable – the MixPre Series will fit any production environment. The MixPre's small stature allows you to wear it, or drop it into your pocket or a tech bag. Constructed with a die-cast aluminum chassis, the MixPre Series is both lightweight and incredibly robust.
Responsive, capacitive touch screen – for incredibly simple and intuitive operation, and a bright, IPS technology, sunlight-readable color LCD for the ultimate in convenient navigation.
Full-featured mixer – equipped with ergonomic gain control knobs for fast and accurate mixing. Other key features include pan and soloing plus easy-to-see ring LED metering per channel. also includes a 3.5mm jack for headphone monitoring with user-programmable presets from our custom-designed powerful, wide-bandwidth headphone amp.
Built-in Bluetooth Smart® technology – allows for easy connection, control and metering via iOS devices from the Sound Devices free Wingman app.
Intuitive operation – with user-friendly navigation featuring Basic and Advanced modes. Basic mode allows users to record noise and distortion-free audio right out of the box – intended for stereo recording applications. The Advanced mode offers more experienced audio users access to multi-channel recording and advanced settings such as ISO metering, routing, timecode, mic pre gain, stereo and Mid/Side channel linking, headphone presets and more.
Perfect camera companion – offering HDMI Record triggering, timecode, and retractable 1/4-inch-20-thread mounting screw.
Flexible powering – for the ultimate in portability and convenience, the MixPre's can be powered from AA batteries, Li-Ion batteries, a laptop's USB-C or USB-A connectors, or AC wall outlet.
The MixPre Series is available to order from any Sound Devices authorized reseller, and is anticipated to ship by May 5, 2017.