Today, Leica has released the Q-P, a new model variant of the ever-popular Q (Typ 116). Taking design cues from other "P" models of the past, the Leica Q-P features a "Stealth" matte black finish, no red Leica dot logo on the front, classic white engraved Leica script on top, and red lens markings instead of the standard orange.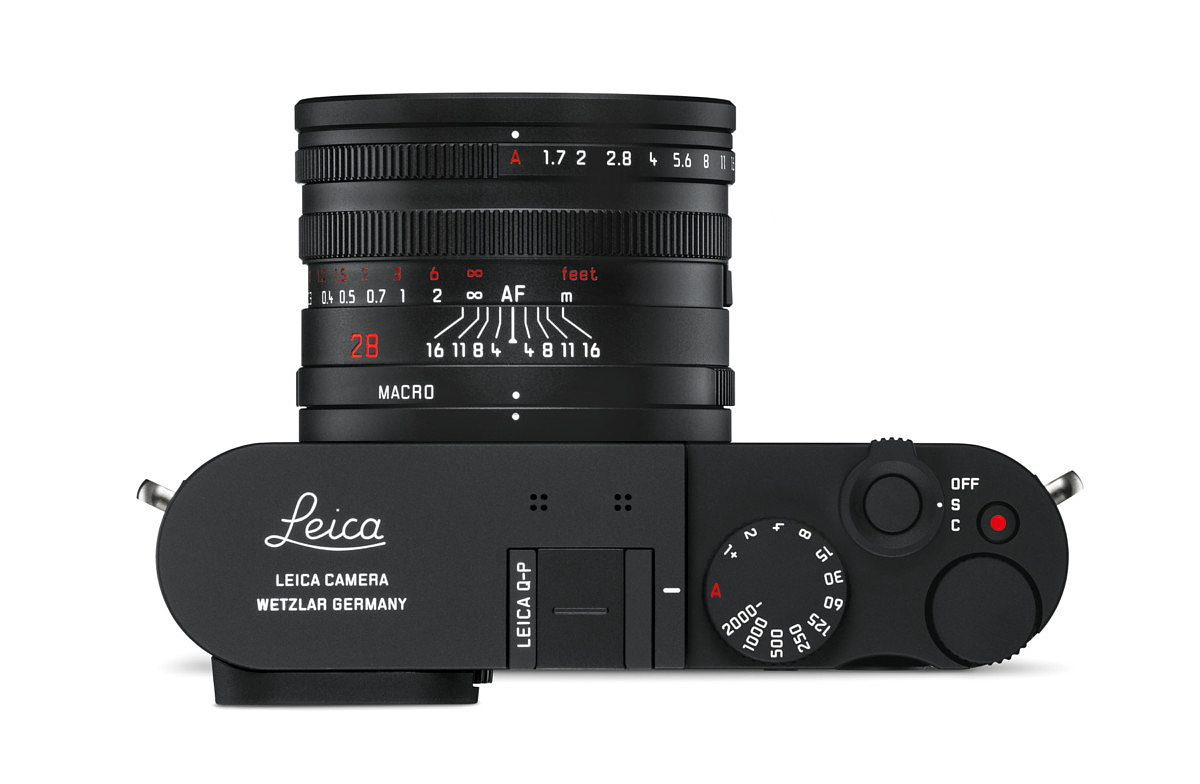 Besides the cosmetic changes, the shutter release button and on/off switch have been redesigned more in line with the M & CL, resulting in more tactile feedback for improved feel and handling. Rounding out the package, the thin, stock black strap gets swapped out for a wider, adjustable-length, brown leather one, and Leica has thrown an extra battery in as well.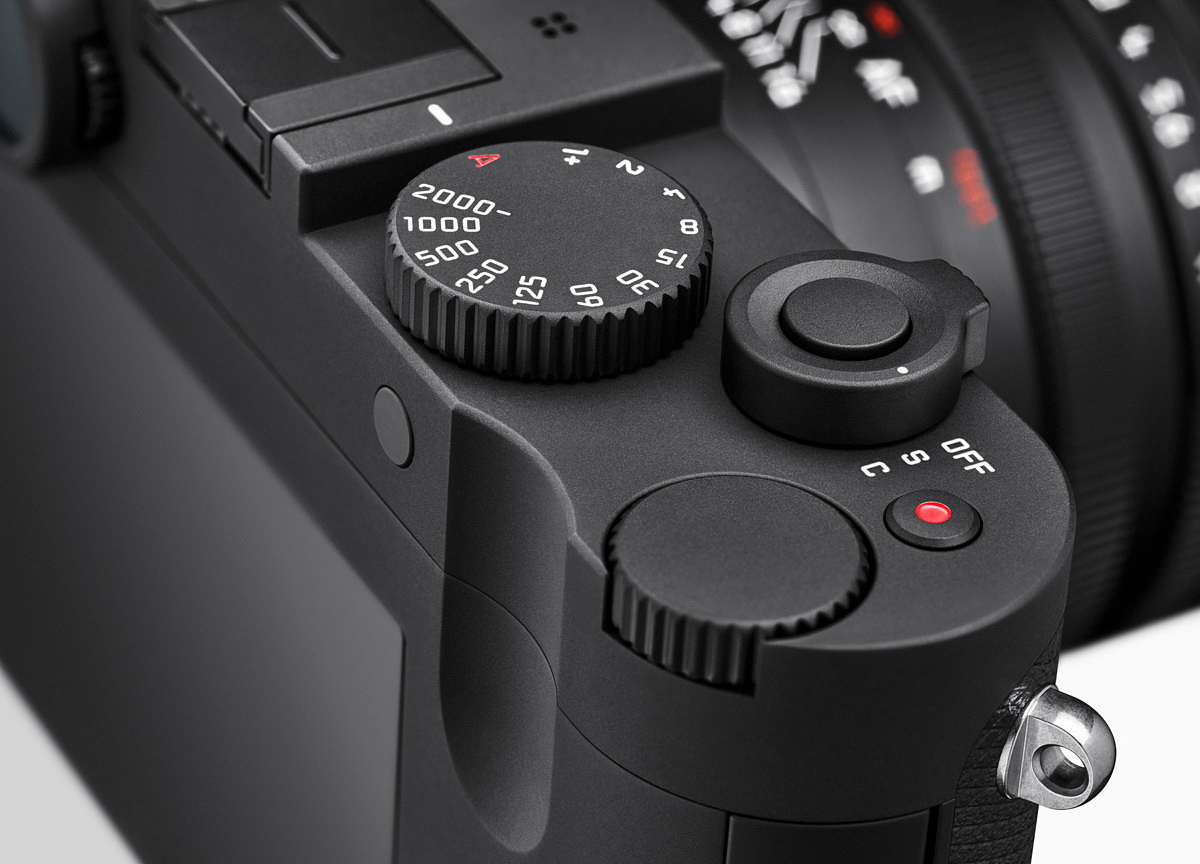 The "Stealth" matte black finish on the Q-P has been adopted from the the Stealth Edition M Monochrom, offering both durability and a unique deep black aesthetic. The combination of the subtly textured matte paint, crisp white top script and red accents looks quite sharp.
Inside, the new Q-P is the same as the original Leica Q. And that's not a bad thing. The 24 megapixel full-frame CMOS sensor and stunning 28mm f/1.7 Summilux lens offer up amazing image quality. The physical aperture, focus and shutter speed controls are natural and intuitive. And, with a responsive touchscreen, a 3.8 MP internal EVF, and WiFi that works with the new Leica FOTOS mobile app, the camera has all the modern trimmings. If you're not already familiar with the Leica Q, be sure to check out our full review here: Leica Q (Typ 116) Review: A Full-Frame Mini M.
Availability and Price
The Leica Q-P is shipping now with a price of $4,995. This represents a $500 premium from the stock Q in black or silver, and the same price as the recently released Leica Q "Khaki," but also includes a premium leather strap and an extra battery, narrowing the price gap somewhat.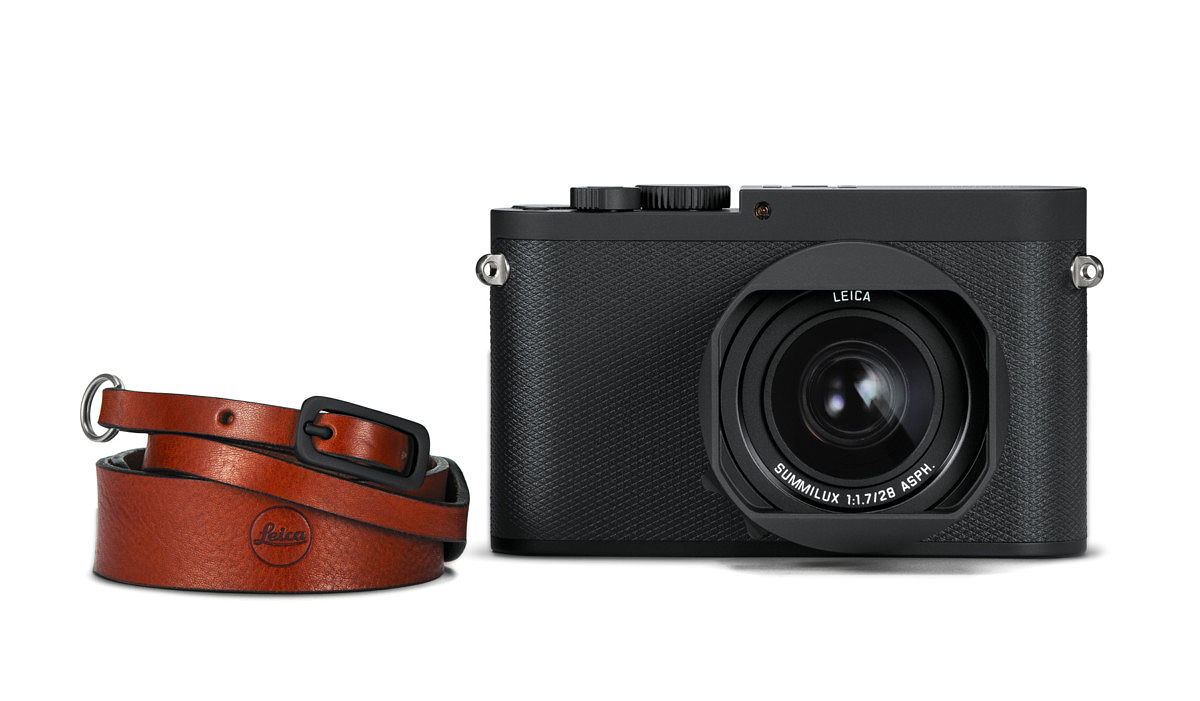 You can order by clicking the link below, emailing info@leicastoremiami.com, or calling 305-921-4433.
Press Release
Leica Q-P
A Refined Design & Kit for Leica's Celebrated Compact
Leica Camera is pleased to announce a new premium variant of the esteemed Leica Q full-frame compact camera, the Leica Q-P. The Leica Q-P matches the critically acclaimed technical specifications of the ongoing Leica Q and pushes the design further forward to new heights of stealthiness and refinement. The Leica Q-P replaces the front-facing red Leica dot logo with the classic script logo engraving on the top plate, favoring a more discreet look and aesthetic – a staple of "P" models from Leica, both vintage and new alike. The new "stealth" paint finish in a high-resistance flat matte black gives the camera an even darker black look and subtle textured feel. As a noticeable hardware advancement that improves ergonomics and handling, the shutter release and on/off switch have been redesigned and upgraded to a similar style to the current M and CL cameras, giving users a better and more positive tactile feedback when taking pictures or switching drive modes. Elegantly contrasting the all-black camera is an adjustable-length high quality brown