Leica Camera just announced that they will be changing the Leica M camera leatherette cladding for several M cameras. The
following M cameras will soon have a leatherette cladding as opposed to the previous vulcanite cladding:
10360 Leica MP à la carte, if the option "Vulcanite" is selected
10560 Leica M7 à la carte, if the option "Vulcanite" is selected
Leica is making this change as the "Vulcanite" material is no longer available. After extensive quality control tests, they have selected this particular leatherette cladding for the black Leica M 9, the black and silver Leica M9-P, the Leica MP à la carte and Leica M7 à la carte. The leatherette differs from the "Vulcanite" used up to now. The new leatherette cladding is slightly softer with a flatter surface embossing and a more matte finish. This improves the users hold on the camera.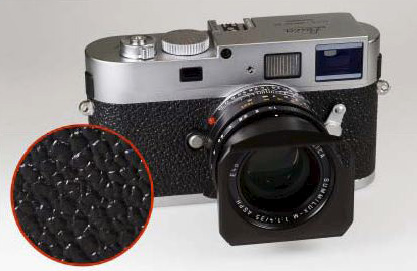 M9-P with current "Vulcanite" cladding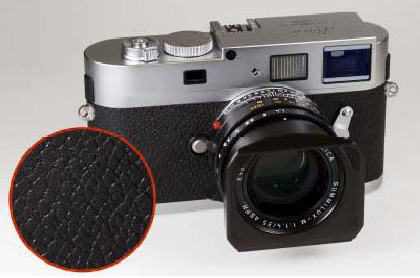 M9-P with new leatherette cladding
The change will be implemented during serial production, meaning that the first cameras with the leatherette cladding will be delivered shortly.