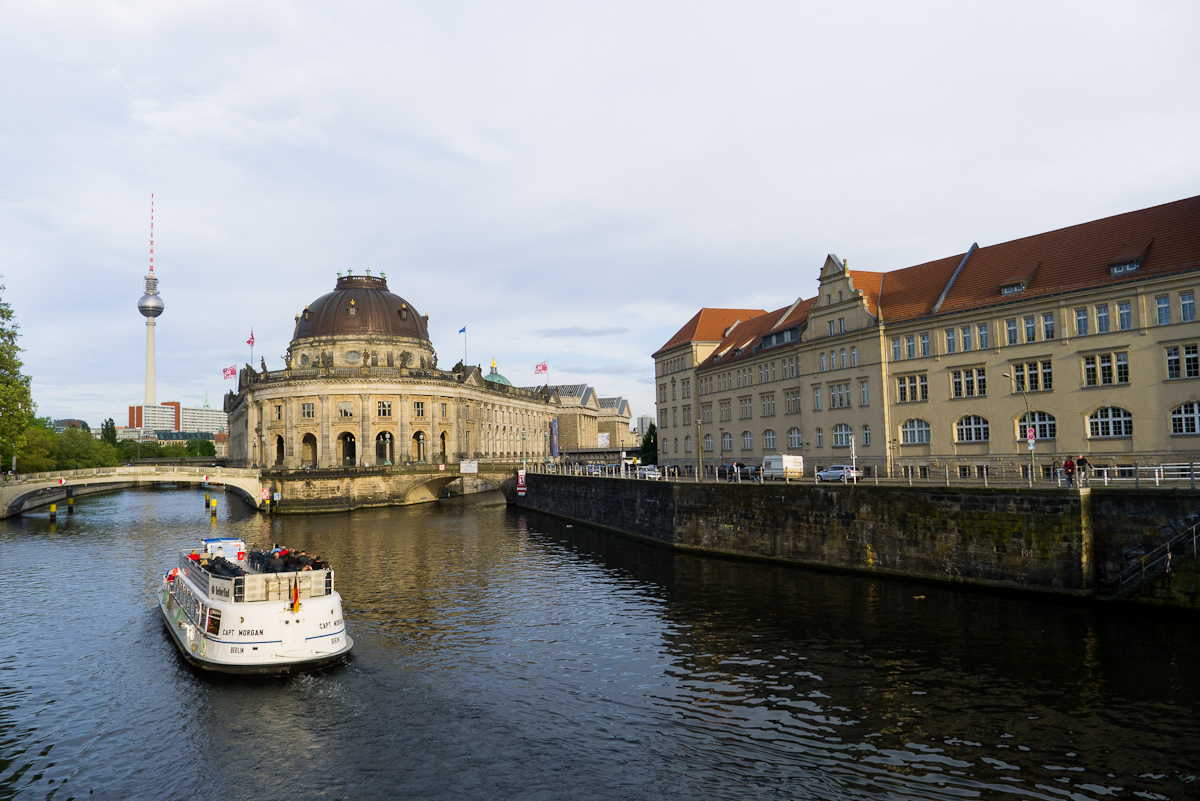 If you've been following me on Twitter, you probably know that I arrived in Berlin earlier today. After getting situated in my room and chatting up a good number of familiar Leica faces in the lobby of the Hotel Meliá, I got to briefly explore a tiny part of the city on the other side of the Spree River while grabbing a very late lunch/slightly early dinner. In untypical fashion (for me at least), I went on a 2 mile walk without any major camera gear. All I had was my D-Lux 5 and I wasn't really looking to take pictures. Truth be told, I was hungry and still a bit tired after 18 hours of travel. I also needed to get back to the hotel to freshen up and get ready for a night out.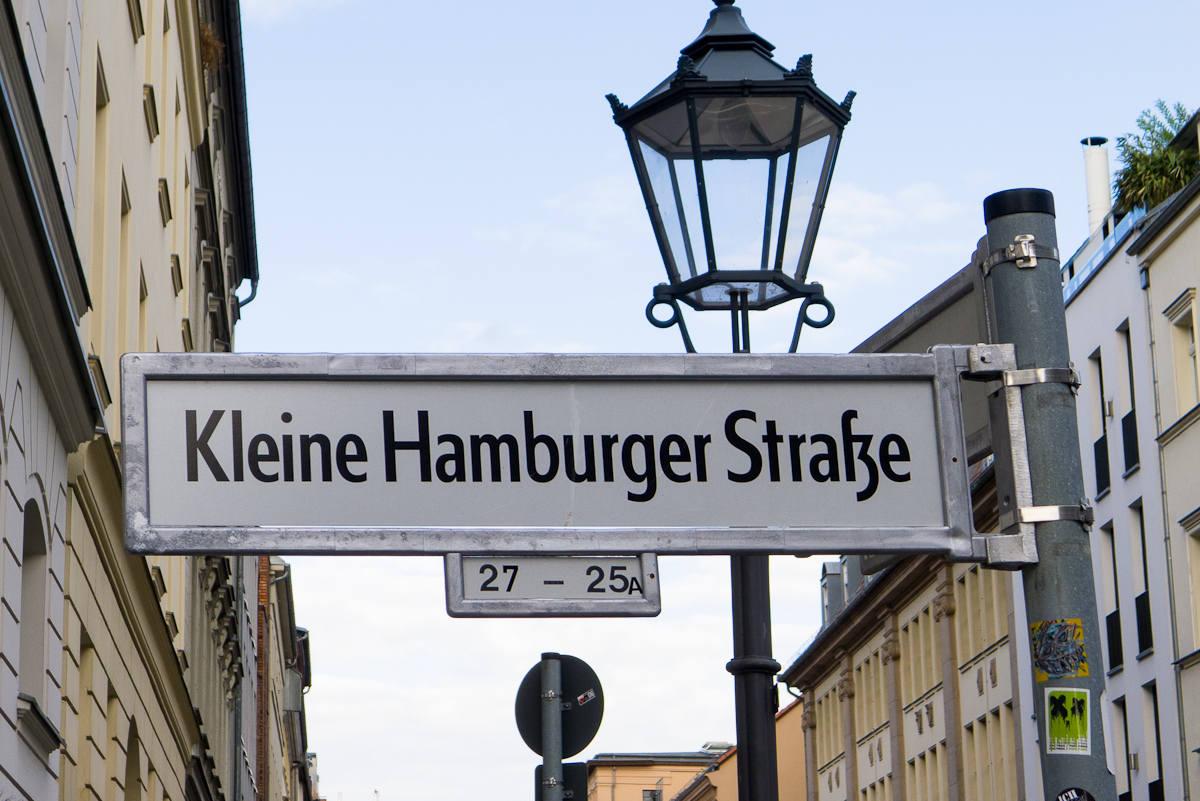 Sorry, I thought this was funny
Since I was arriving a day early, Dr. Andreas Kaufmann was kind enough to extend an invitation for me to join him, along with members of the supervisory board and other top people from Leica Camera, for a special performance of the 12 Cellists of the Berlin Philharmonic. These fourteen individuals (somebody's not so good at math), are among the best cellists in the world. An all-cello ensemble made for a unique, beautiful, and powerful, yet gentle sound. I thoroughly enjoyed the experience and appreciated the opportunity to spend time with some of my friends at Leica.Fast forward a few beers with even more Leica folks in the hotel bar and I am back in my room, getting ready for tomorrow's big event.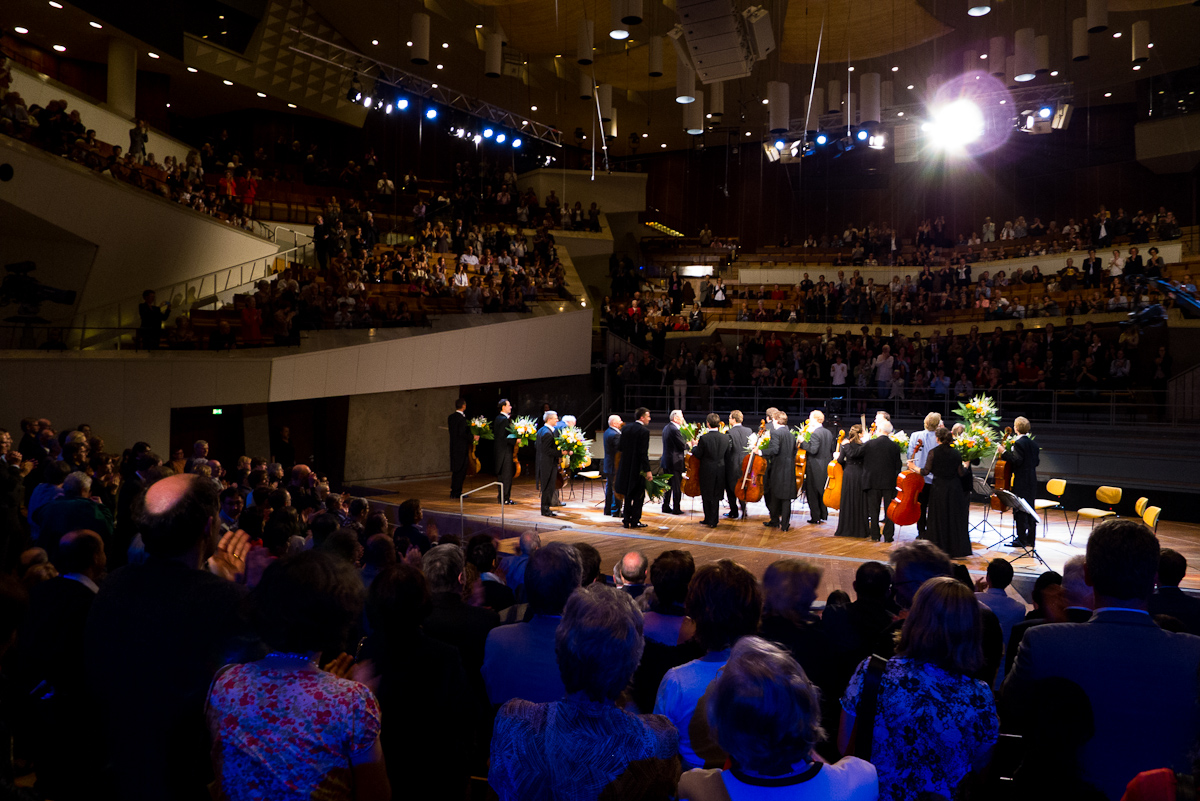 Back in March, some save the date emails for a mysterious Leica event in Berlin got posted online; a few major rumors and a flood of predictions have been circulating ever since. In less than 24 hours, we'll know for sure and I'm super excited for the official announcements. Those that know me and have followed my reporting in the past, know that I am a major gear-head. I absolutely love product launches like this. Yes, the logical part of my brain has a pretty good idea what is coming based on past conversations I've had with product managers and executives, along with historical release patterns. But, the little kid in me can't wait for the big event to start so I can soak in all the new product goodness as it happens.
Join me on Twitter for live updates and pictures from the event, then make sure to check back here on Red Dot Forum for detailed analysis after the dust settles.