In addition to launching the Nikon autofocus adapter for the Leica SL, Novoflex is also debuting a PL-mount adapter – the LET/PL. This adapter for the SL will allow users to mount cine lenses with a standard PL-mount. Currently, the only game in town for mounting cine lenses is the $1300 adapter from Leica sister company CW Sonderoptic. The Novoflex version will come in at less than half this price, $599.
The exact flange focal length of the new PL mount lens adapter can be adjusted via supplied shim rings, exactly to the requirements of different cameras and cine lenses. A ring with 0.1 mm thickness is mounted on delivery and rings with the following thicknesses are supplied with each adapter: 1x 0.01 mm, 2x 0.02 mm, 1x 0.05 mm.This should satisfy even the most demanding camera tech.
The adapter has a non-removable tripod foot with an Arca-compatible dovetail and classic thread sizes with 1/4″ and 3/8".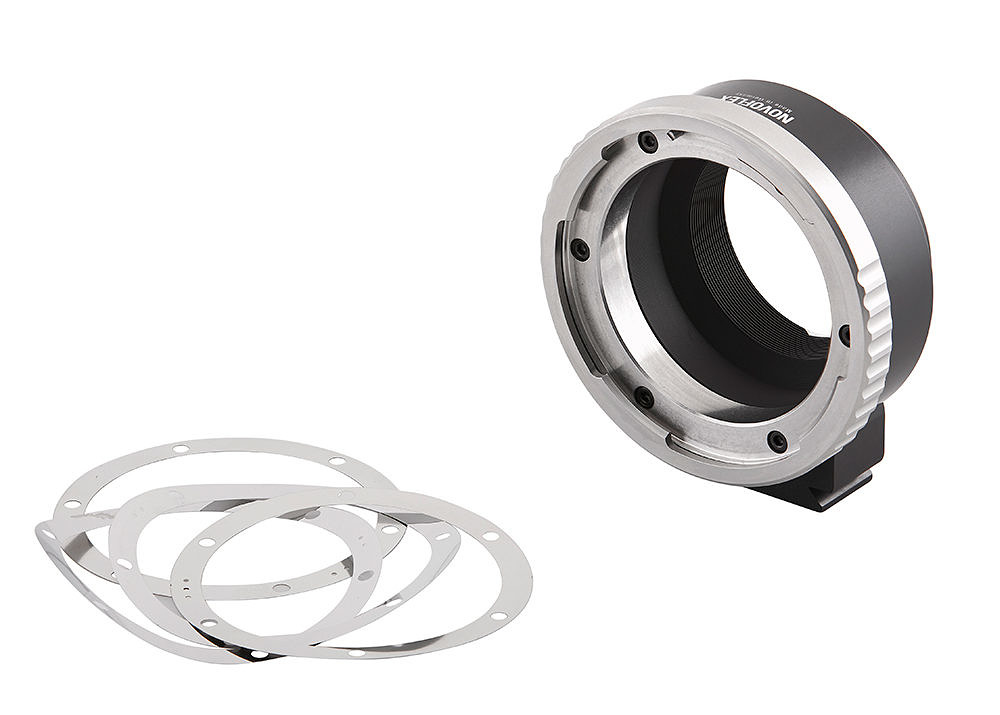 The adapter can be pre-ordered at Leica Store Miami, either by clicking here, sending an email or by phone at 305-921-4433.