Today, Leica has released a major new firmware update for the SL (Typ 601): Version 3.0. This firmware incorporates a considerable number of new features, enhancements, stability improvements and bug fixes. Before we dive into all the details, you can click this link to download the firmware:
If you are unsure how to update the firmware on your Leica SL, our 3 minute video below will guide you step-by-step.
Video Overview
If you'd like to get the quick overview of the biggest improvements in firmware 3.0, check out our short video. For full explanations of each change, be sure to read on, where I go into each one in detail.
To start with, here is the official list of features and fixes, from Leica:
Up to 35% faster writing DNG files to SD card
Optimization of the writing process reduces the time needed for saving DNG files up to 35%. This clears the buffer much faster after burst shooting.
Optimized Autofocus
MF/AF control optimized
Autofocus reaction time is shortened
Improved AF tracking of objects with SL lenses
Improved zooming while recording video
Improved AF field changes while recording video
Improved AFc (continuous) while recording video
New Firmware for Lenses (included in SL firmware 3.0)
Additional Improvements
Store DNG and JPG on separate SD cards
Independent exposure control for video and photo mode
New video frame rate 24fps for 4k resolution 3840×2160
White balance 'flash' improved for use with studio flash system's modelling light
Electronic shutter mode for shutter speeds from 1s – 1/16,000s for silent shutter release (exact range is ISO dependent)
Exposure preview in M-Mode improved for continuous preview
Improved usability in play mode when zooming to 1:1 (100%), location gets stored to easy access the same location
Improved flash behavior for AutoISO setting
Improved behavior of flash units in continuous burst shooting mode
New Options for Customization
Swap the dedicated exposure controls of the front and back dial
Current control setup of the front and back dial is shown on the top display
Renaming from T-Mode into S-Mode
New option for AF Tracking "RESET": Start position of the AF tracking is fixed on a specific location which can be adjusted by the joystick.
Graphical User Interface of the multi selection and delete functions improved
AE/AF-Lock Button can be assigned to magnification for a quick visual check of focus position
New option to show the focus distance in feet or meters
Automatic detection of Leica M and Leica R lenses can be turned off
Video resolution/framerate can be assigned to the personal favorite menu
User experience increased: the "OK" button on any keyboard input screens is touch sensitive
Audio in/out levels can be controlled directly by left/right joystick on the histogram screen
Several minor improvements made on graphical user interface
New default behavior: the function "Access menu in EVF" is enabled by default. This function enables the upper left button while looking through the electronic viewfinder. Either menu access or quick access to custom functions is available now by default. For users experiencing accidental presses of the upper left button by their nose – it is recommended to disable this function in the "Customize Control" menu.
Bug Fixes
Any shutter speed limitation for any manual focus lens is deactivated
Improved stability for tethered shooting with Leica Image Shuttle 3.6
If an USB connection is detected by the camera, the warning of a missing SD card is hidden. This allows the use of Leica Image Shuttle and Adobe Lightroom Plugin without an inserted SD card.
For Leica M and Leica R lenses the real-time display of the set lens aperture is hidden
Leica SL App
Support for downloading DNG files over Wi-Fi
Shutter can be released by pressing the volume button (on your mobile device)
Mobile device vibrates on shutter release
Taking a closer look
That is a lot of new features! There are a few that are quite significant which we can examine in further detail.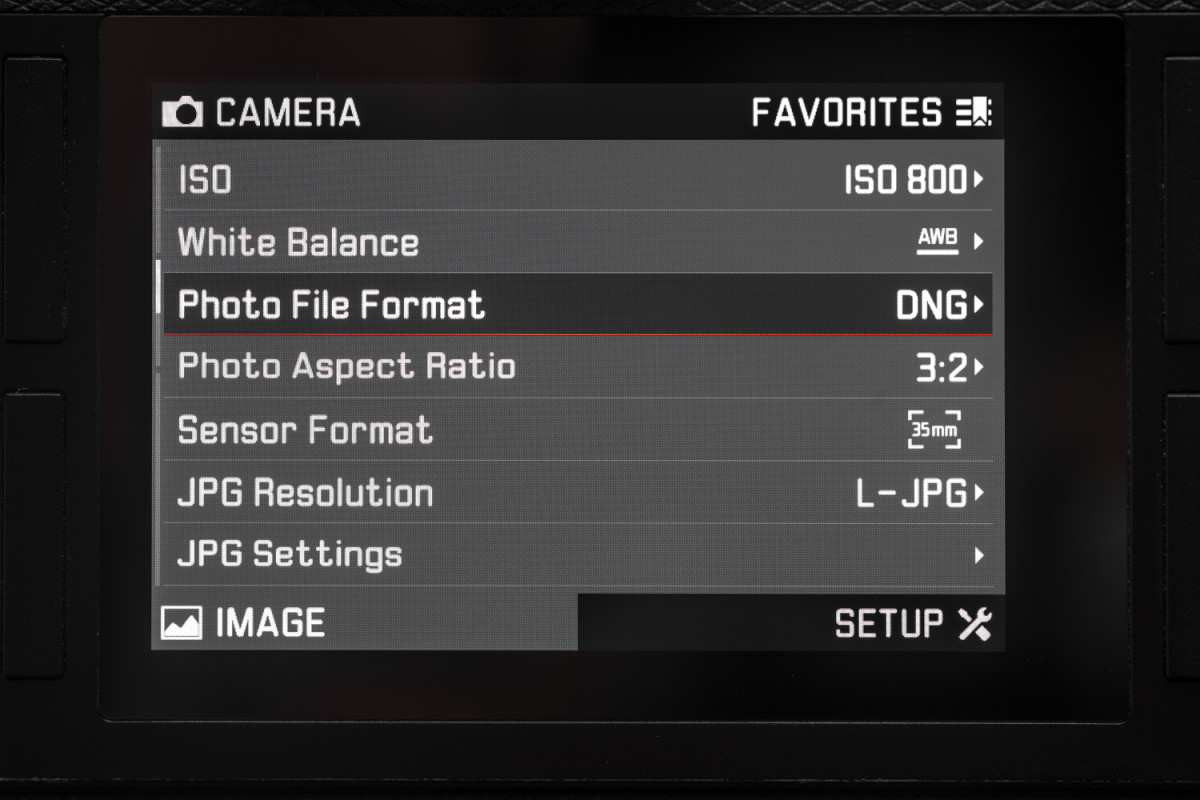 Optimized DNG Performance
With version 3.0, Leica has dramatically decreased the write time for DNG files onto the SD card. Testing here with a SanDisk Extreme Pro 32GB SDHC UHS-II 280 mb/s, we  found that with firmware 2.2, a high-speed burst of 34 images (filling the SL's buffer) clears out in 42 seconds. That time was reduced to only 28 seconds with firmware 3.0; a 40% improvement!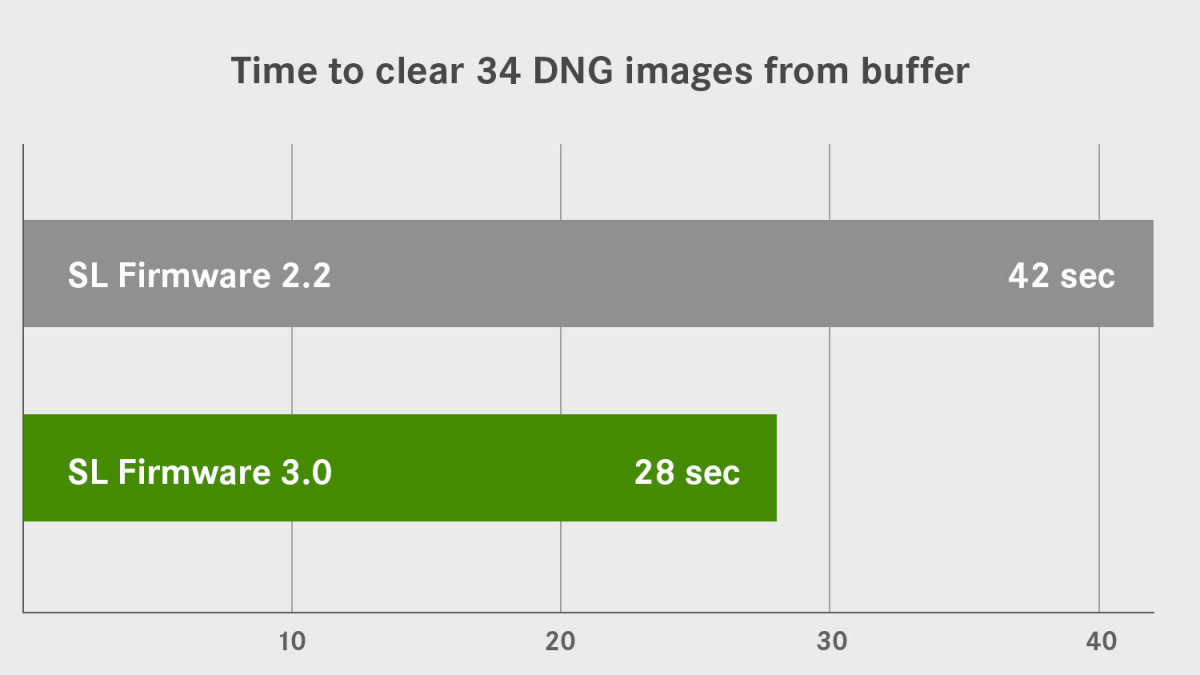 This is great for sports photographers or anyone who often shoots in the SL's continuous shooting modes; especially the 11 frames-per-second high speed mode.
Electronic Shutter Range
In the last major firmware update for the SL, version 2.0, Leica introduced the electronic shutter option for shooting at speeds faster than 1/8000th of a second. A side benefit of that function was a completely silent shutter, but only at those faster speeds. Now with firmware 3.0, there are three modes for the electronic shutter.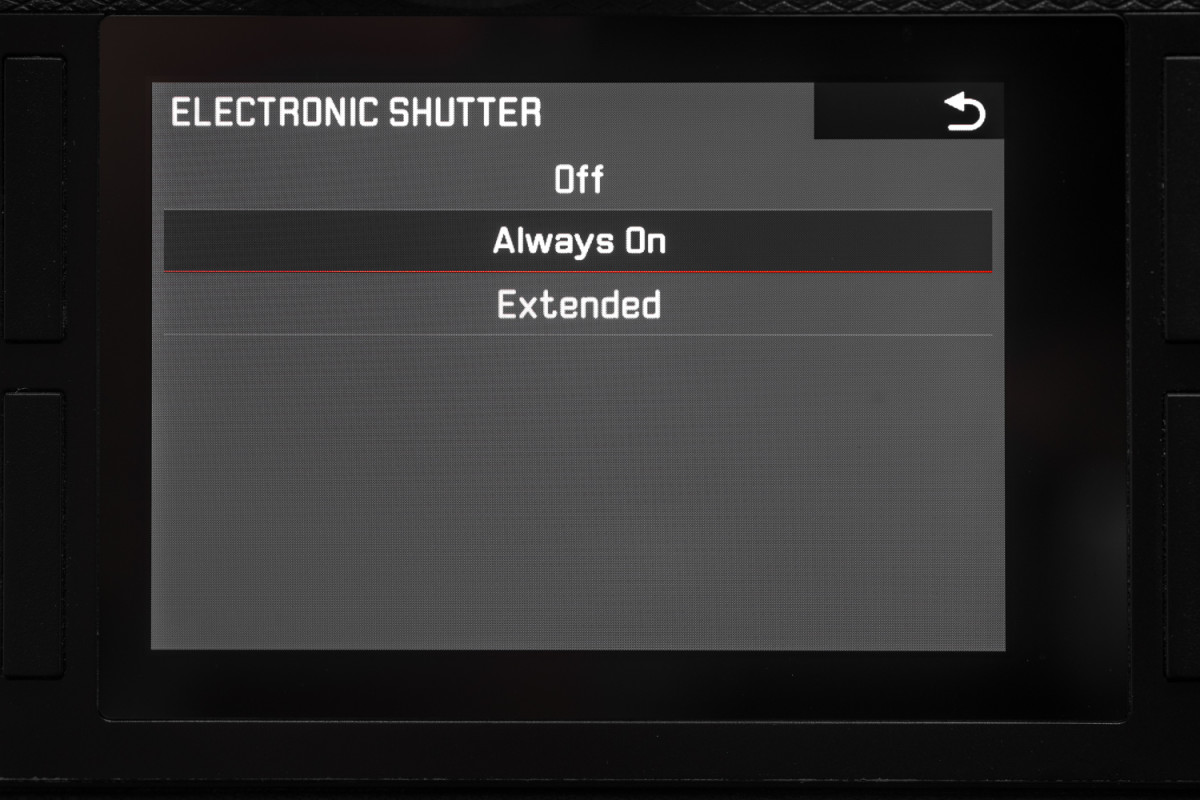 When set to "Off" it completely disables the electronic shutter and limits your fastest shutter speed to 1/8000th. The "extended" setting is the same behavior as the "on" setting in 2.0: the camera will activate the electronic shutter at speeds over 1/8000th up to 1/16,000th of a second. However, the best part of version 3.0 is that you can set "Always On" which will activate the electronic shutter function for a much wider range of shutter speeds for completely silent shooting. The range available depends on your ISO setting; the chart below breaks down what will be available:
| ISO Setting | Longest Shutter Speed | Shortest Shutter Speed |
| --- | --- | --- |
| 50 | 1 sec | 1/16,000 sec |
| 100 | 1 sec | 1/16,000 sec |
| 200 | 1 sec | 1/16,000 sec |
| 400 | 0.5 sec | 1/16,000 sec |
| 800 | 1/4 sec | 1/16,000 sec |
| 1600 | 1/4 sec | 1/16,000 sec |
| 3200 | 1/13 sec | 1/16,000 sec |
| 6400 | 1/30 sec | 1/16,000 sec |
| 12500 | 1/30 sec | 1/16,000 sec |
| 25000 | 1/30 sec | 1/16,000 sec |
| 50000 | 1/30 sec | 1/16,000 sec |
It is important to be aware of a major limitation when using an electronic shutter. You do not want to use this feature if you are shooting anything that is moving rapidly. If you do, you will experience a "rolling shutter" effect where your subject will be "stretched" across the frame. This is due to the way that CMOS sensors work; each row of pixels is first activated then deactivated for an exposure in a sequence, not at all at once. Therefore if your subject is moving across the frame as the rows of pixels are capturing the scene, your resulting image will have what is sometimes called a "jello" effect.
Separate DNG + JPEG Recording
Given the SL's dual SD card slots, the omission of this feature from Day 1 is surprising but finally in firmware 3.0 you can record a DNG file to one SD card, and a JPEG file to another. This is especially handy if you are using the camera's Wi-Fi functionality to transmit images to an iOS or Android device, as you can easily navigate to the second SD card slot to grab any JPEG images you may need to transfer.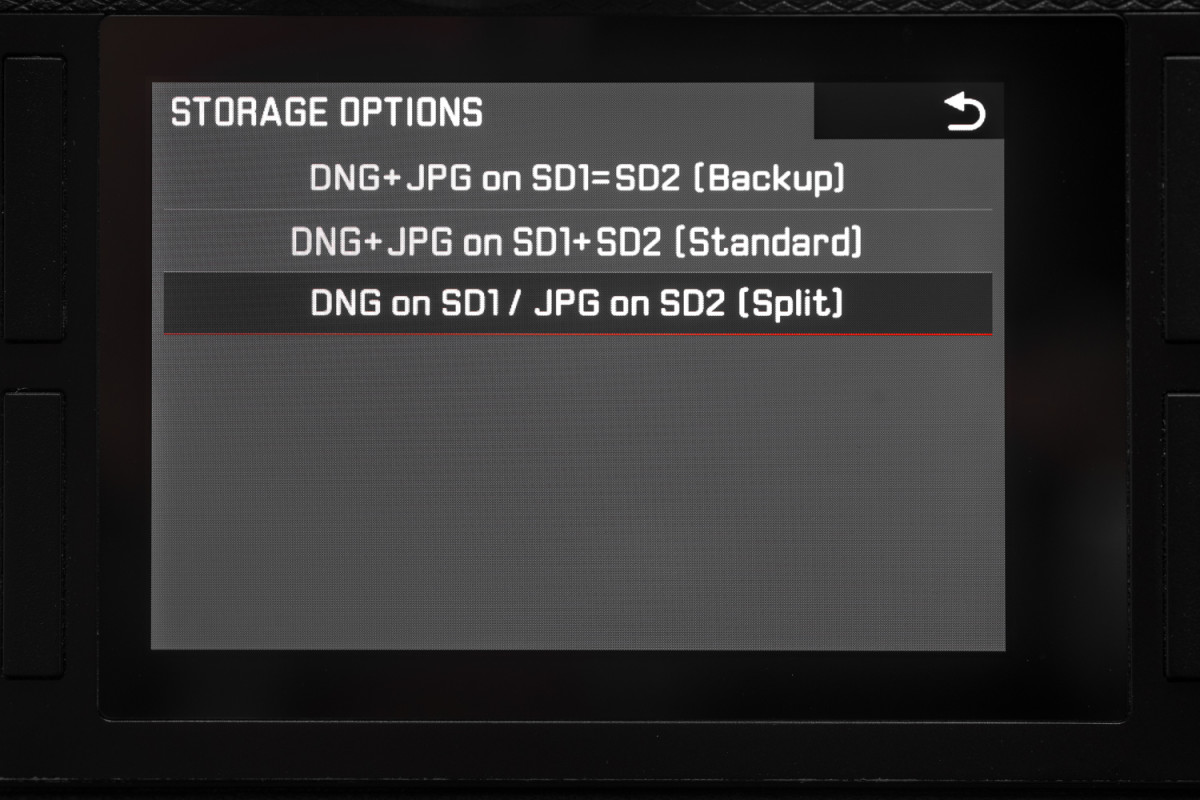 Independent Exposure Control for Video and Photo Modes      
For video shooters this is a great update. Previously when switching between photo and video modes on the SL, your current exposure settings in photo mode were carried over to video mode. Now you can independently control exposure settings in either mode. Do note that your current ISO setting carries over between modes.
New Video Frame Rate
With the addition of a new frame rate, 24 fps for 4K 3840×2160 UHD you can now shoot at the same frame rate for both 4K UHD and 4K DCI.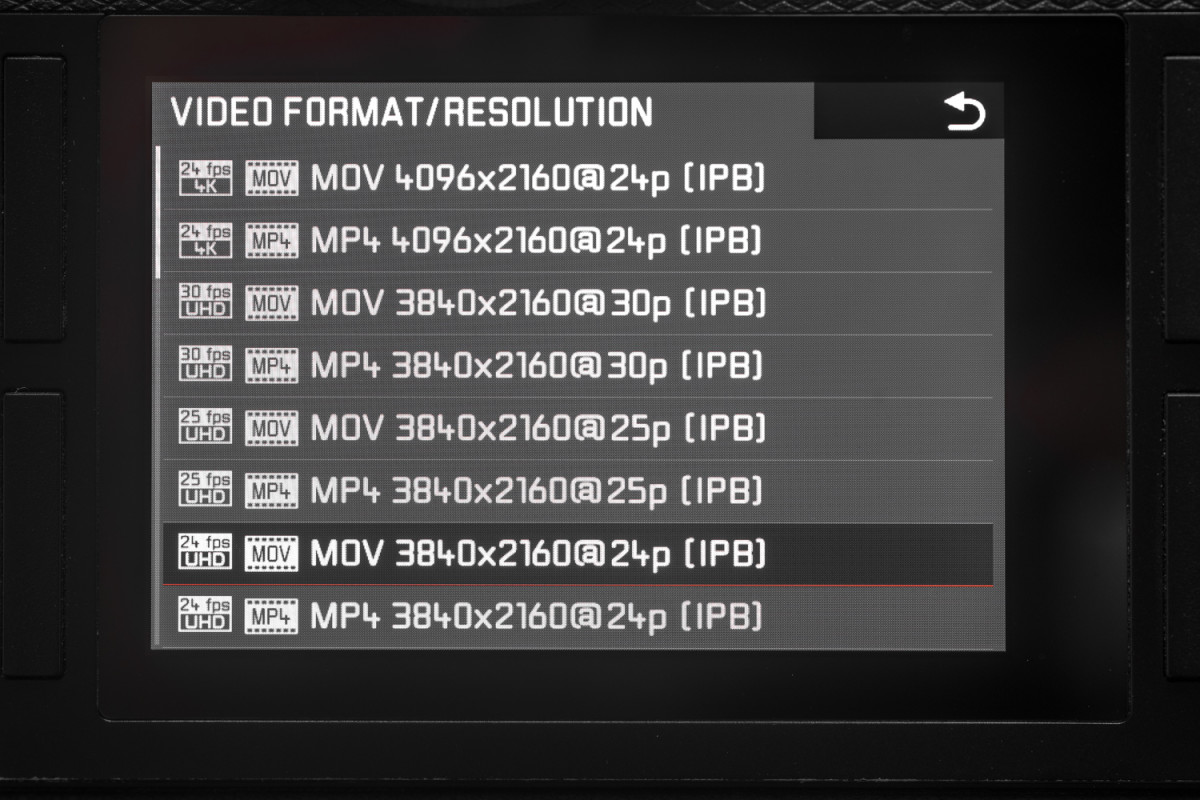 Improved Auto Focus Performance 
The SL's autofocus was already pretty quick, but firmware 3.0 shortens the focus reaction time, improves the tracking performance and upgrades continuous autofocus in video mode. In addition, firmware 3.0 also includes new lens firmware for the Vario-Elmarit-SL 24-90mm f/2.8-4.0 ASPH and APO-Vario-Elmarit-SL 90-280mm f/2.8-4, which increases the accuracy of the autofocus when tracking subjects coming straight at the camera.
Exposure Preview Controls
The SL's Exposure Preview function is very handy for checking what your exposure is going to look like before you take a shot. Simply press the shutter halfway, and the camera simulates the resulting exposure. However, if you are shooting in a studio with strobes, working in manual mode, most likely the proper exposure for the lighting setup would give you a totally dark preview when the shutter is pressed halfway. In the old firmware, you would just turn exposure preview off, but then you would be giving up that functionality if you wanted to shoot any available light photos. Firmware 3.0 now gives you two settings for exposure preview. PAS keeps it on in program, aperture priority and shutter priority mode but disables it in manual mode. PASM activates it in all shooting modes including manual.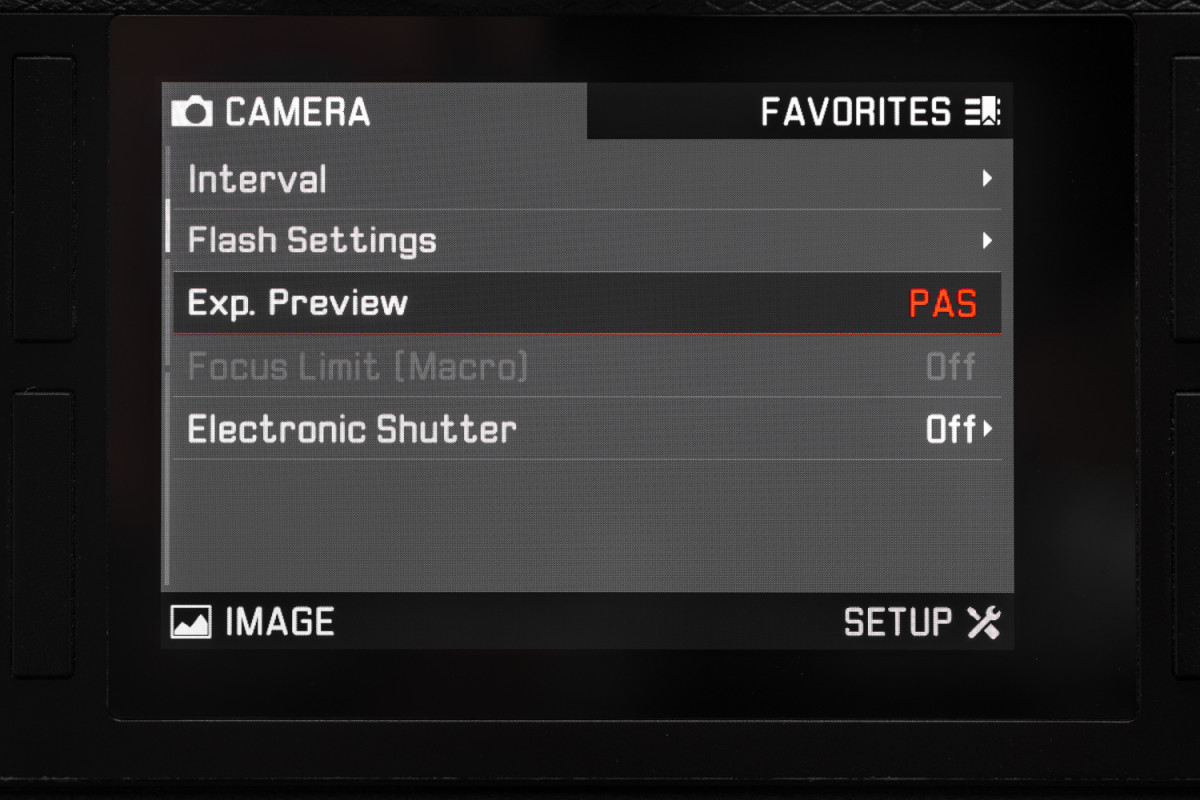 T is Now S
A minor, but odd quirk of the SL was Leica's decision to call the mode where you set the camera's shutter speed and the camera figures out the aperture "time priority" mode, when usually this is referred to as "shutter priority" mode. Nearly all cameras have the shooting modes "PASM but the SL had "PATM." Firmware 3.0 fixes this; now "S" shows on the top LCD when you are in shutter priority mode instead of "T."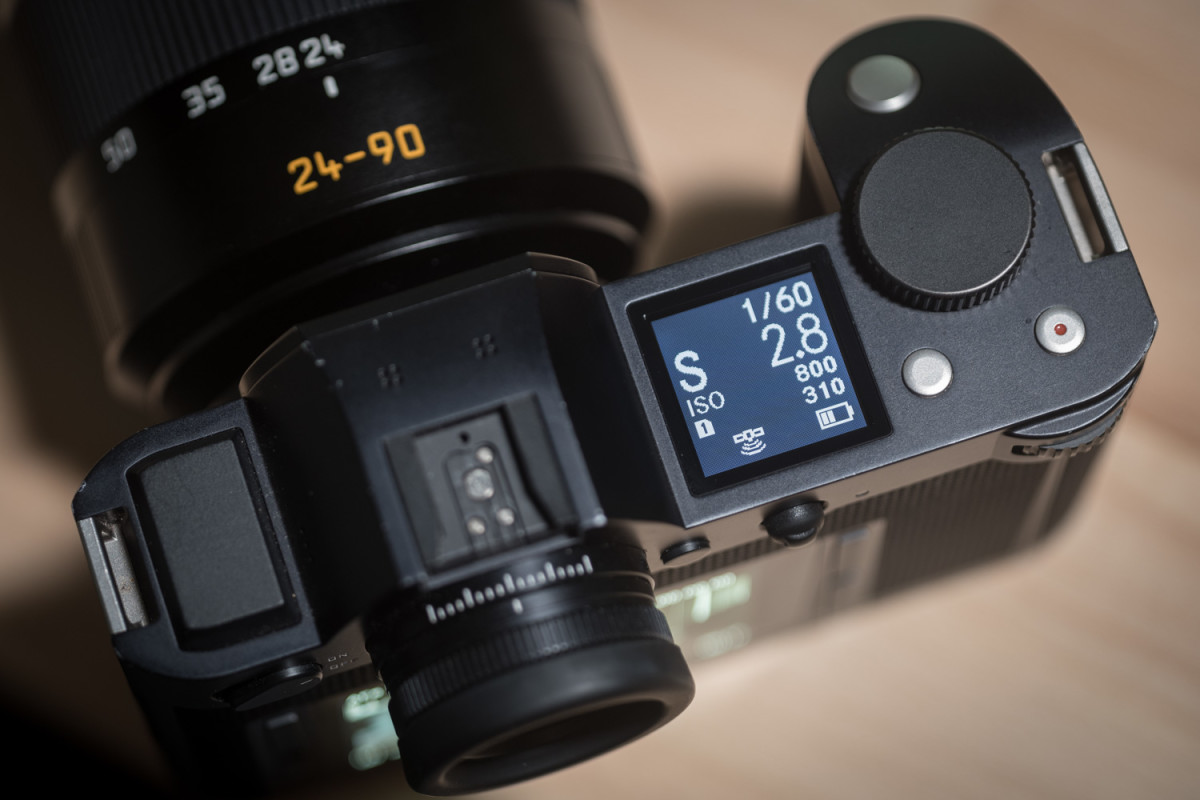 Improved Playback Zoom
Once you zoom into an image during playback with firmware 3.0 installed, that zoom position becomes "sticky" and the camera remembers it every time you zoom back into that image, or any other image on your SD card, until you either move the point around with the joystick or touchscreen, or power the camera off. At first this feels a bit odd, but if you are shooting a series of images where the subject is not moving, it makes checking your focus much faster than having to move back to your focus point every time. Of course it would be cool if the SL could automatically zoom in to wherever you focus point was set, but this is a good start!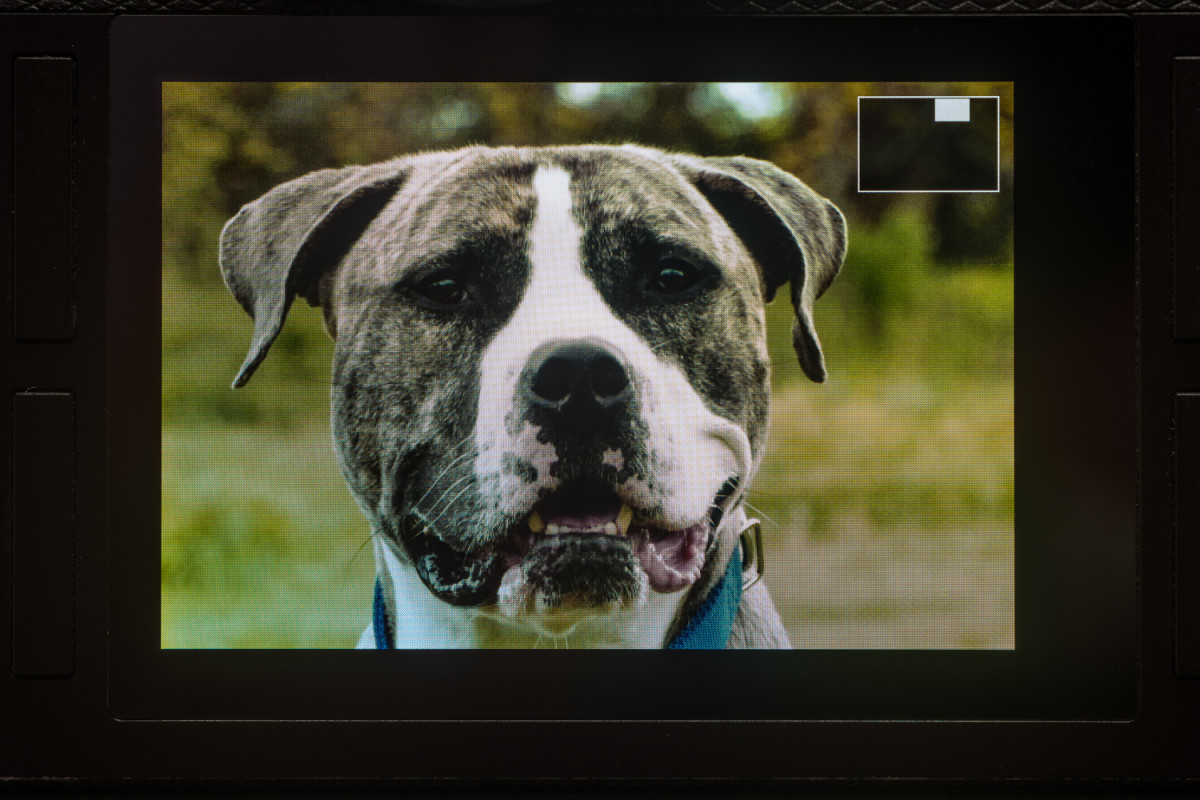 Swap Functions of Aperture and Shutter Speed Dials
There is a new setting in the Customize Control menu called "Wheel Assignment." This new setting allows you to swap the functionality of the shutter speed dial (on the top of the camera) and the aperture dial (on the back of the camera). You can now set the top (or as Leica calls it, "front") dial to control the aperture, and the rear dial to control the shutter speed. The top LCD screen also changes a bit when you adjust this setting. In its default mode, with the top dial for shutter speed and rear one for aperture, the aperture setting is displayed under the shutter speed. Swap the dials, and the aperture goes on top of the shutter speed, along with the symbol for the shooting mode that you are in (PASM). This makes it easy to see which dial is doing what.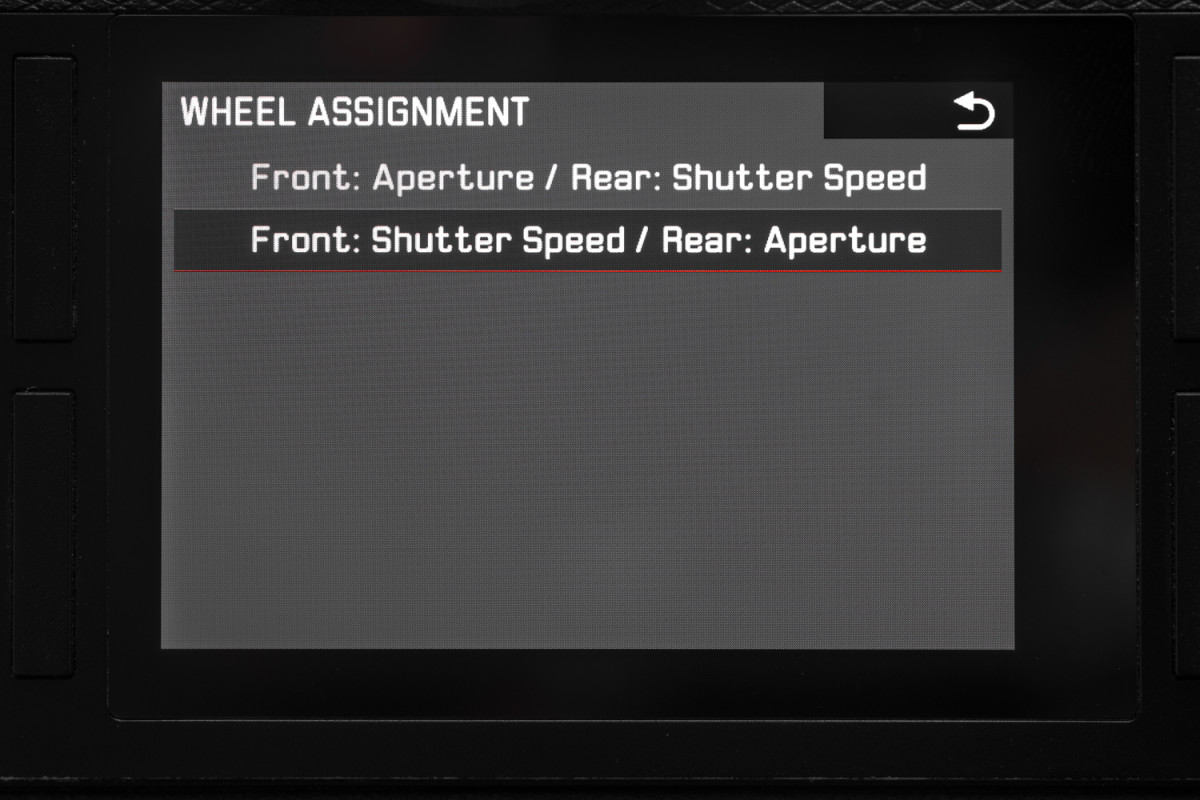 AF Tracking Reset
The SL has a handy focus tracking feature called Dynamic Mode, which keeps the focus point on your subject even as it moves around the frame. For as long as you keep the shutter halfway pressed, the camera will do its best to maintain sharp focus on the subject you are shooting. However, as soon as you take your finger off the shutter, the camera leaves the focus point wherever it last tracked your subject. This can be frustrating if you are going to shoot something else, because you don't really know where the focus point ended up.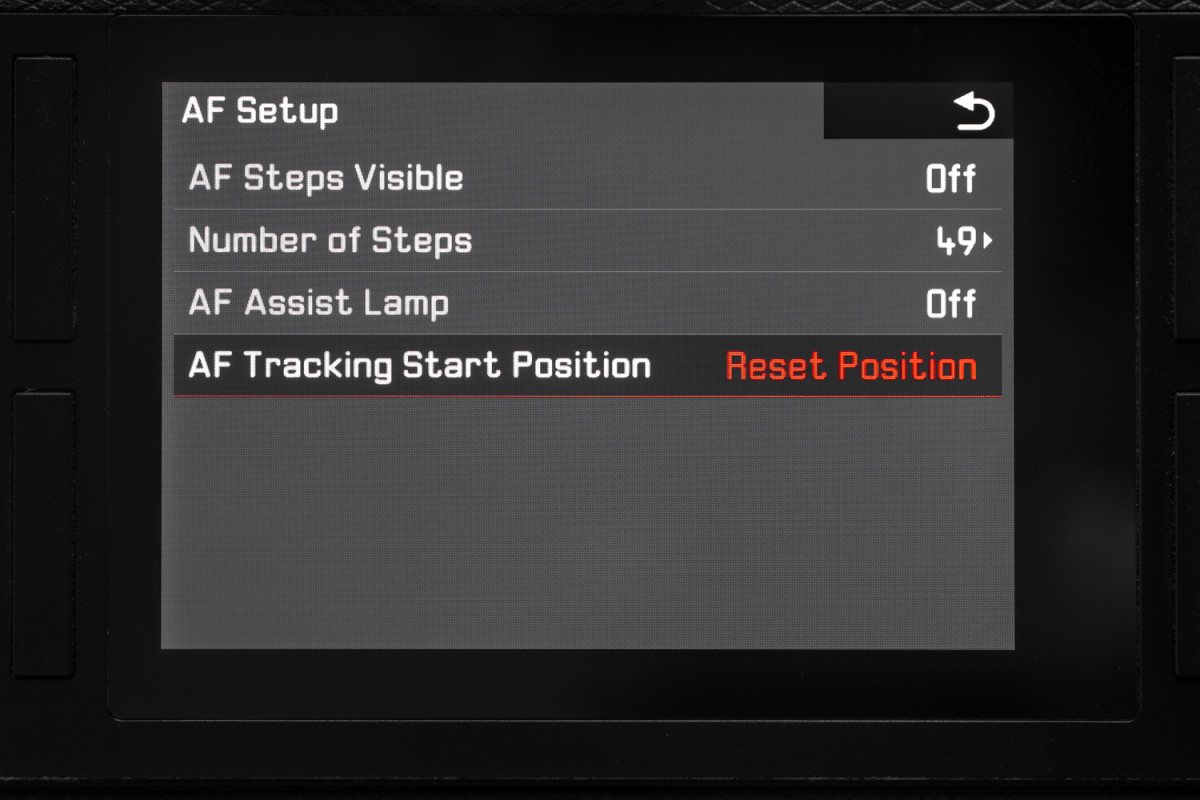 For example, if you are shooting car racing, and using Dynamic Mode to track the car across the frame, once the car is out of frame the focus point will be all the way to one side of your image. Not great if you are trying to focus on another car coming into view! But in firmware 3.0, you can go to AF Setup, switch AF Tracking Start Position from "Continuous" to "Reset Position" and the SL will automatically reset the focus point to its starting position once you release the shutter in dynamic mode.
New AE/AF Lock Button Function
In firmware update 1.2, Leica gave users the ability to quickly zoom to 100% to check focus, when using manual focus lenses like M or R glass, by pressing the joystick button in once. This was much improved over having to stretch your finger across the back of the camera to press the bottom-left button by the LCD screen. However, this only worked with manual focus lenses. If you wanted to magnify the live view when using an SL lens in MF mode, you still had to press that bottom-left button. Now in firmware 3.0, you can set the joystick button to zoom to 100% in MF mode with SL lenses.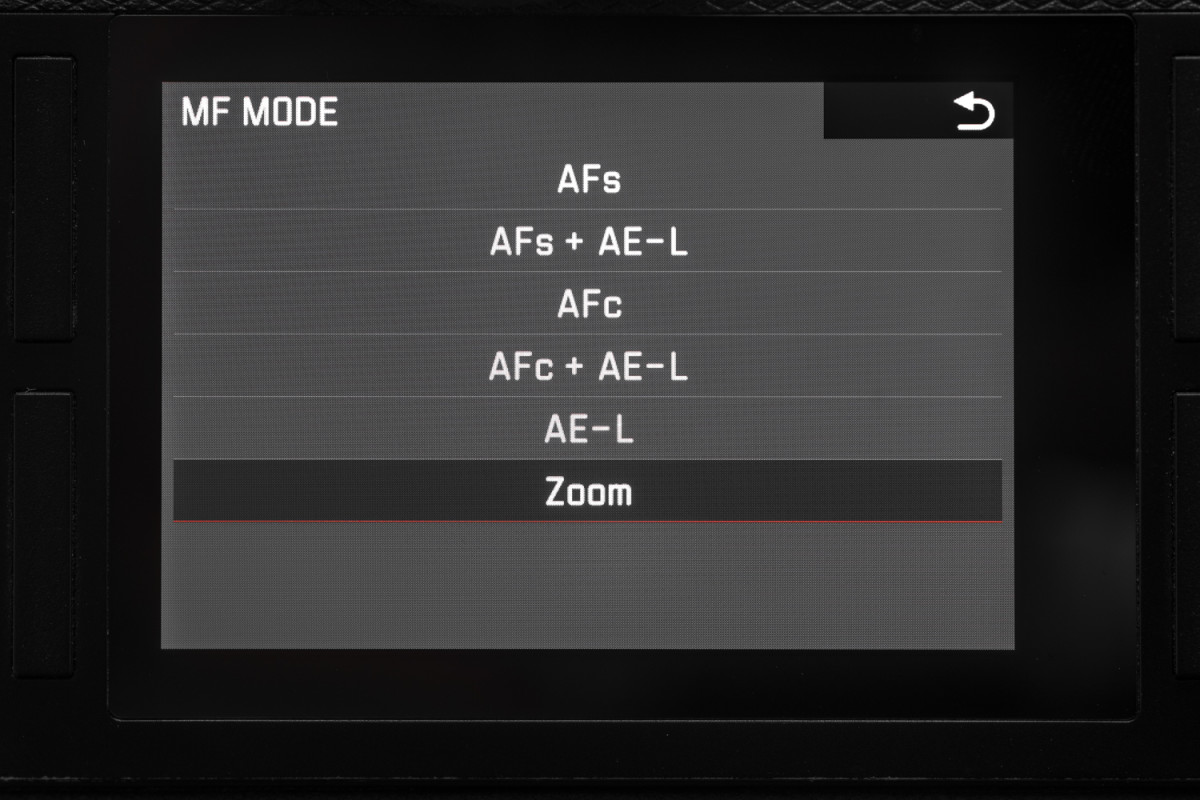 To do this, go into the Customize Control menu, then AE/AF Lock Button, then MF Mode, then select Zoom. When your Focus Mode is set to MF, with an SL lens attached, you will now be able to quickly magnify your live view to 100% to get perfect focus.
Focus Distance in Feet or Meters
You can now change the camera's focus distance unit of measurement from meters to feet. In the Capture Assistants menu, scroll to Distance Unit to switch between meters and feet.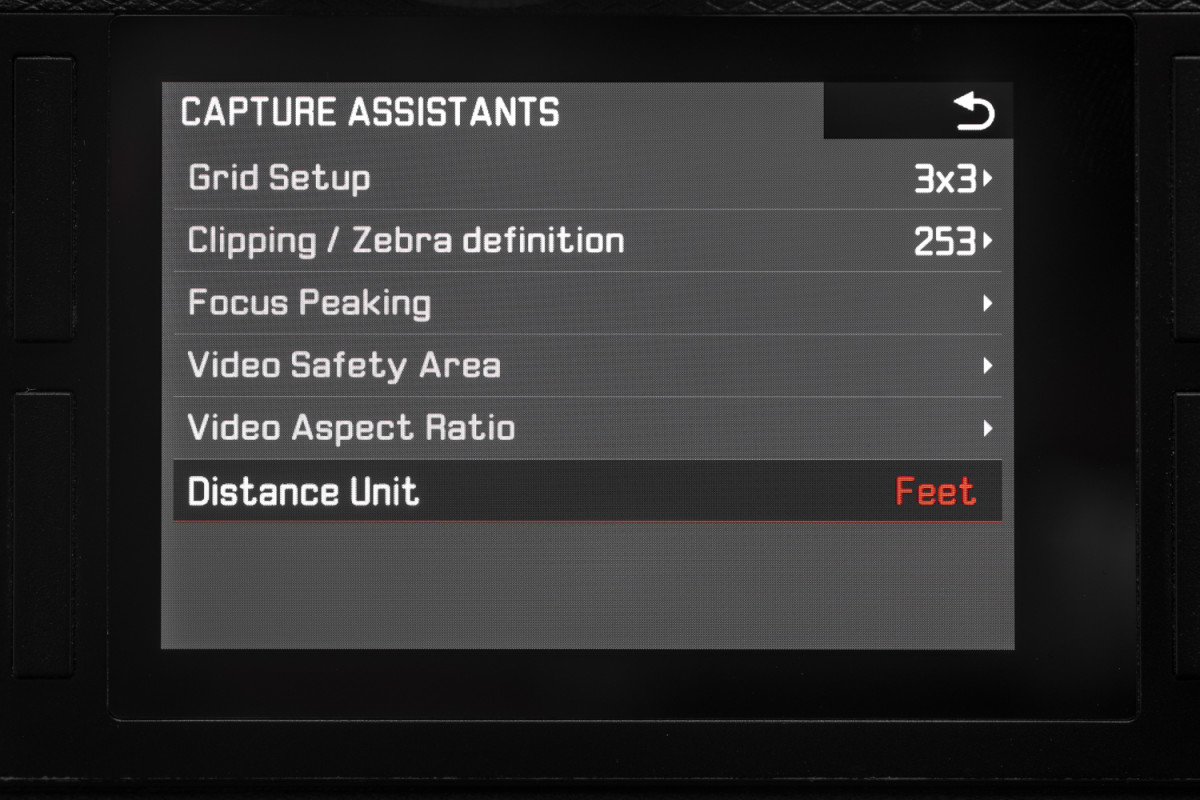 Automatic Lens Detection On/Off
If you do not want the camera to automatically assign a lens profile when you attach a 6-bit coded M lens or a ROM coded R lens, you can now select OFF under Lens Profiles to prevent the camera from applying any profile to the attached lens.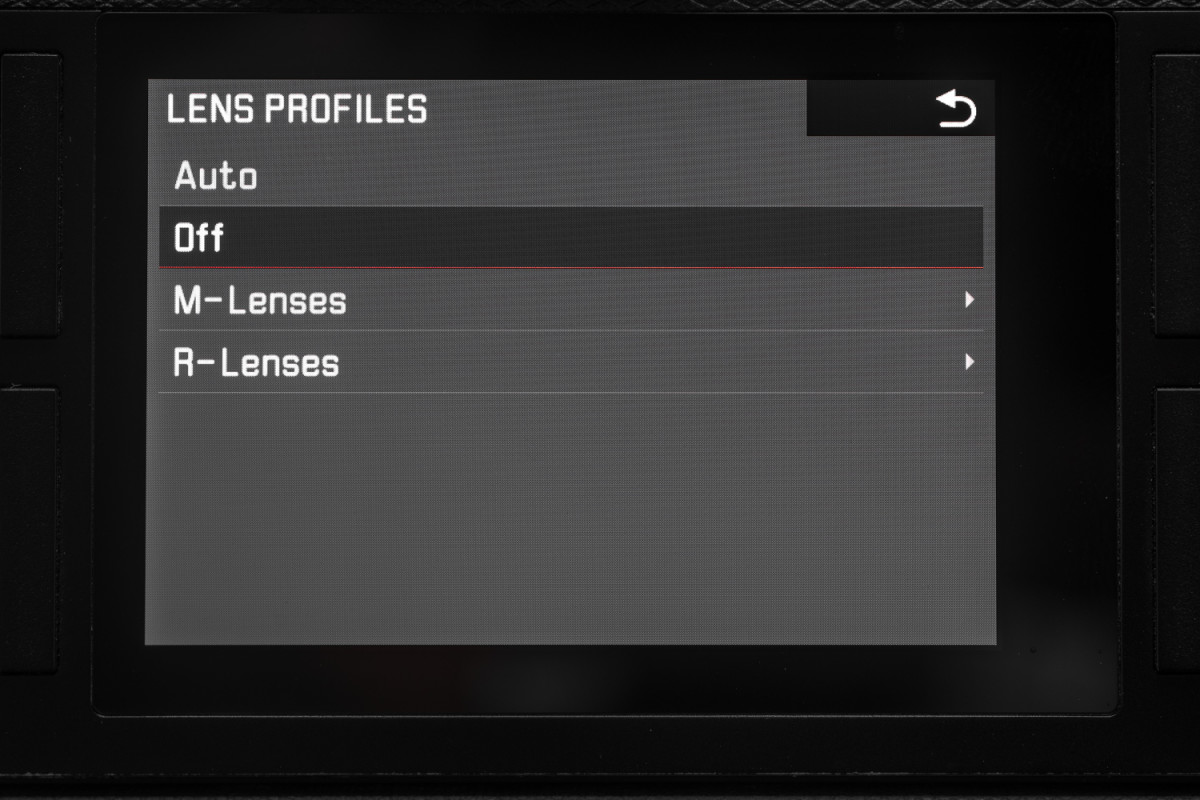 Video Settings in Favorites Menu
If you are frequently changing the video resolution or framerate, you can now add this function to the SL's Favorites menu. Simple but appreciated!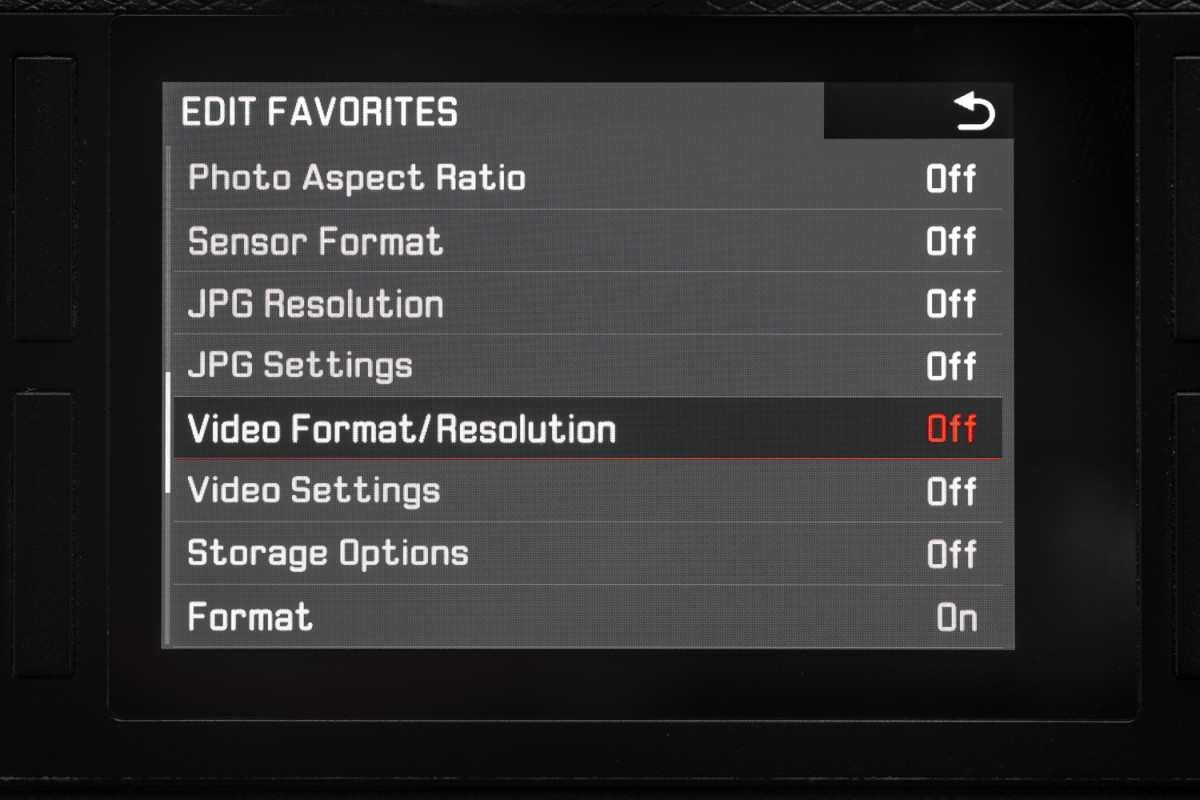 OK on Menu Keyboards Touch Sensitive
Some parts of the SL's menu involve typing on an on-screen keyboard, such as naming user profiles or setting a Wi-Fi password. The OK button at the corner of the on-screen keyboard is now touch sensitive, saving you the trouble of navigating to it with the joystick to confirm your text entry.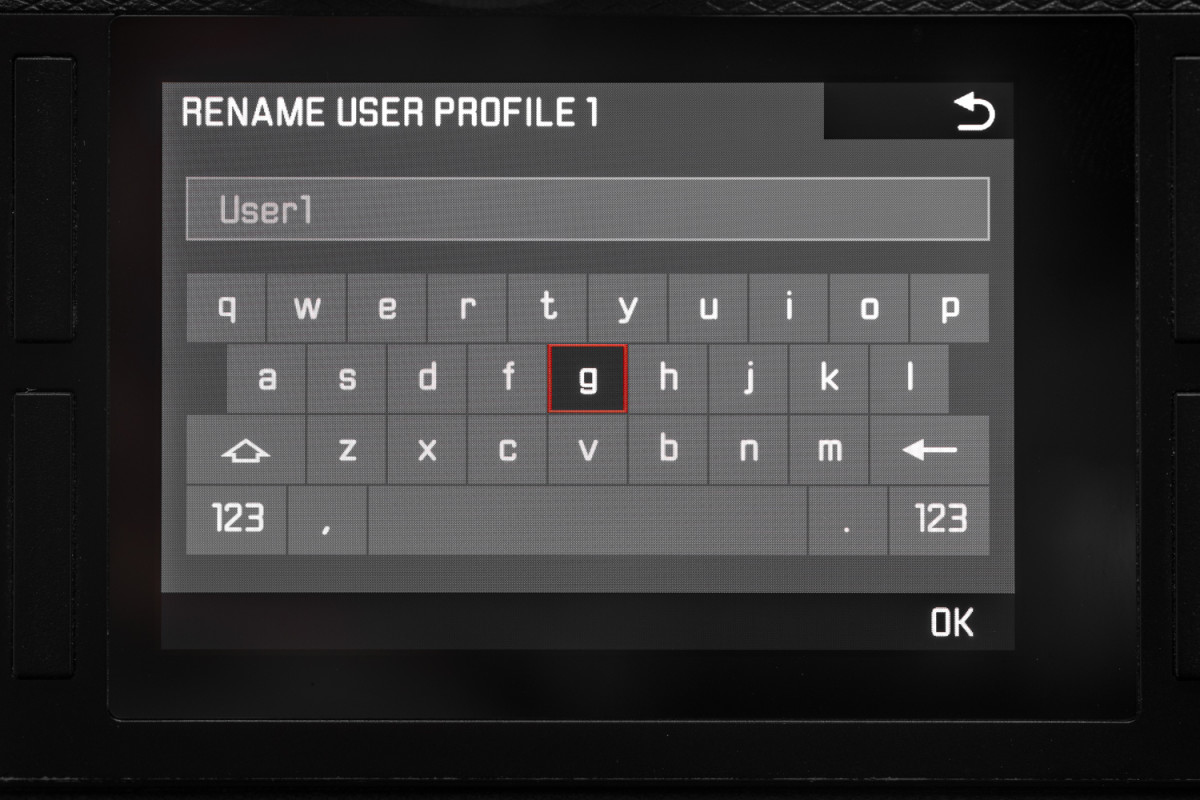 Direct Audio Level Control
Previously, if you wanted to adjust the audio levels on the SL, you had to dive into the menu to access the setting. With firmware 3.0, you can use the joystick control to quickly adjust audio levels up or down on the display screen that also includes the histogram.
Menu Access in EVF
In previous versions of SL firmware, the function Menu Access in EVF, found in the Customize Control menu, was disabled by default. This function, when enabled, allowed you to press the button on the top-left corner of the LCD screen while using the electronic viewfinder to access the menu in the EVF itself. In firmware 3.0, the new default is that this function is enabled. If you find yourself pressing that button with your nose while you are shooting, and unintentionally bringing up the menu in the EVF, be sure to disable this function in the menu.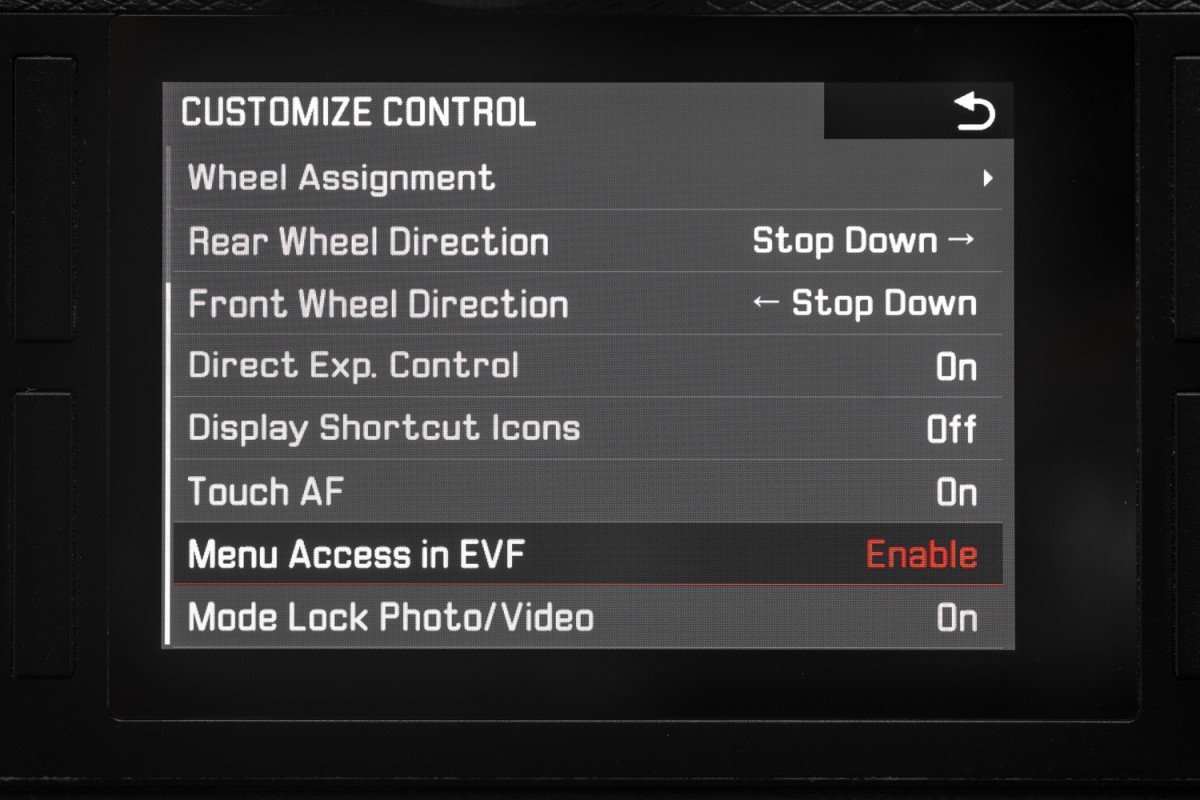 Improved White Balance with Studio Strobes
Leica has made a clever change to the way that the "flash" white balance setting works. If you are working with studio strobes, most likely you are using modeling lights to properly aim the lights at your subject. Most modeling lights have a much different color temperature than the actual flash, so if you have your white balance set to flash, the image could look a bit off when previewing it with live view. Now in firmware 3.0, when set the camera to the flash white balance setting, the SL uses auto white balance during live view to give you a proper preview, and then sets the flash white balance for the actual exposure. Smart!
No More Aperture Estimates for M Lenses
Using Leica M lenses on the SL is actually quite a pleasant experience, thanks to the incredibly sharp EVF and focus peaking/magnification. In previews firmware versions, the SL would give you an aperture readout on the top LCD screen when you had an M lens attached. Of course, there is no electronic connection between the M lens and the camera, so this aperture value was simply a "best guess" based on the current ISO, shutter speed and the camera's light meter reading of the scene. Sometimes it was right, or close, but other times it was way off which really hurts more than it helps. With firmware 3.0, the SL will no longer give any aperture value on the top LCD screen with M or R lenses attached. The aperture ring setting on your lens is what you will want to reference!
With so many new features and functions in firmware 3.0, we will be continuing to test the camera to see how the improvements are in real-world shooting. If you have any questions about the new firmware or the SL-System, please don't hesitate to give us a call at 305-921-4433 or email us.