On Friday evening, everyone made their way back to the large black tent, the Leica Marquee, for the Celebration of Photography event. There were numerous rumors that Leica would be making product announcements at the event. Some were expecting an interchangeable lens Q. Or a smaller SL. Or some other crazy rumored camera. Seems these were wishful thinking, as nothing of the kind was announced, or even teased. So, what did happen?
Leica C-Lux
The event got started with Karin Rehn-Kaufmann, head of Leica Galleries International, serving as emcee. After a brief introduction, Rehn-Kaufmann brought Stefan Daniel, director of product management for Leica Camera, up on stage. The pre-scripted banter hinted that if a product announcement was going to happen, this was it. To the disappointment of the those hoping for one of the rumored cameras, the unveiling was for a new compact camera, the C-Lux. Impressive in its own right with a 20MP 1-inch sensor, 15x optical zoom and built-in 2.33MP EVF, the C-Lux looks like a nice addition to the Leica lineup. You can read the full details here: Leica Announces C-Lux Compact Camera with 15X Zoom
On the big screen, they showed off an extremely well done ad for the C-Lux featuring Rehn-Kaufmann and her own family. You can check it out on YouTube here:
Leica Hall of Fame 2018
Quickly moving on, she then proceeded to launch into the Leica Hall of Fame 2018 award. This year's winner is American Magnum photographer Bruce Davidson.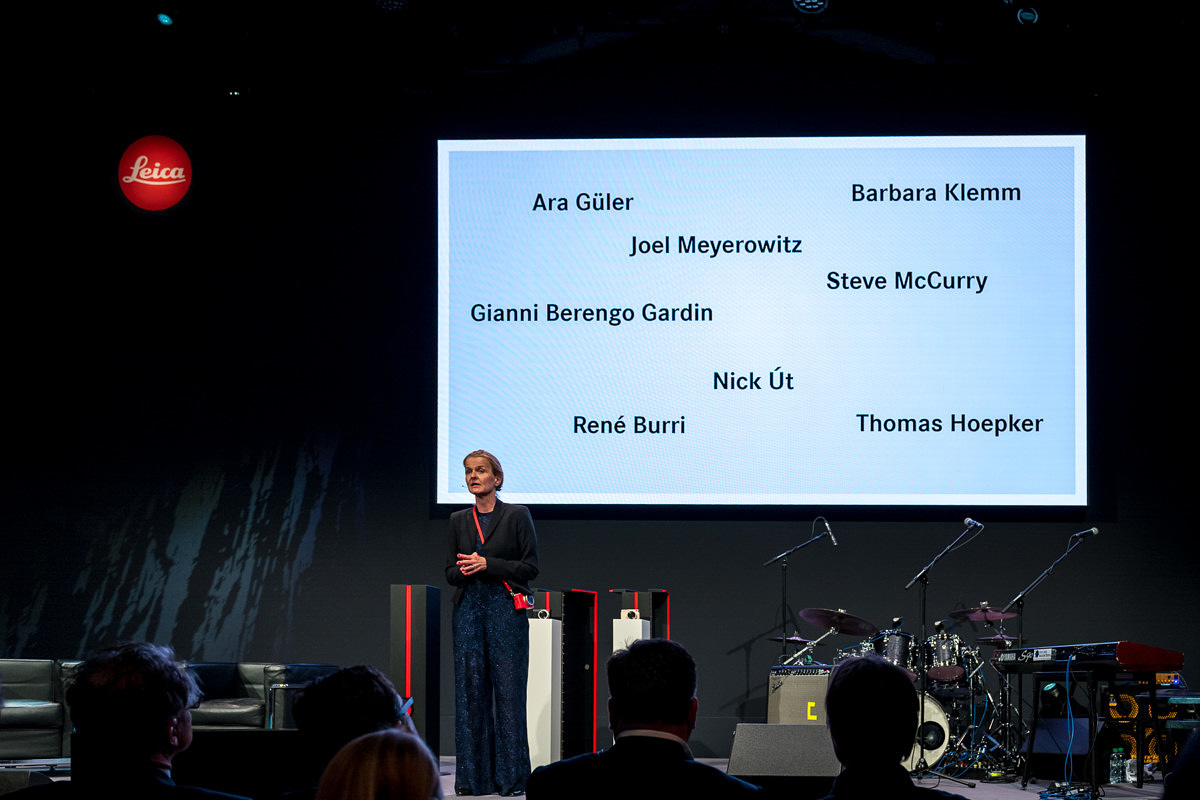 He came up on stage and was joined by Hans-Michael Koetzle, the curator of Eyes Wide Open! 100 Years of Leica Photography. Koetzle sat down with the legendary photographer for an enlightening conversation about his life and work.
During the interview, Davidson's work was displayed on screen. Even just a small sampling showed off his immense photographic skills and ability to show the human condition.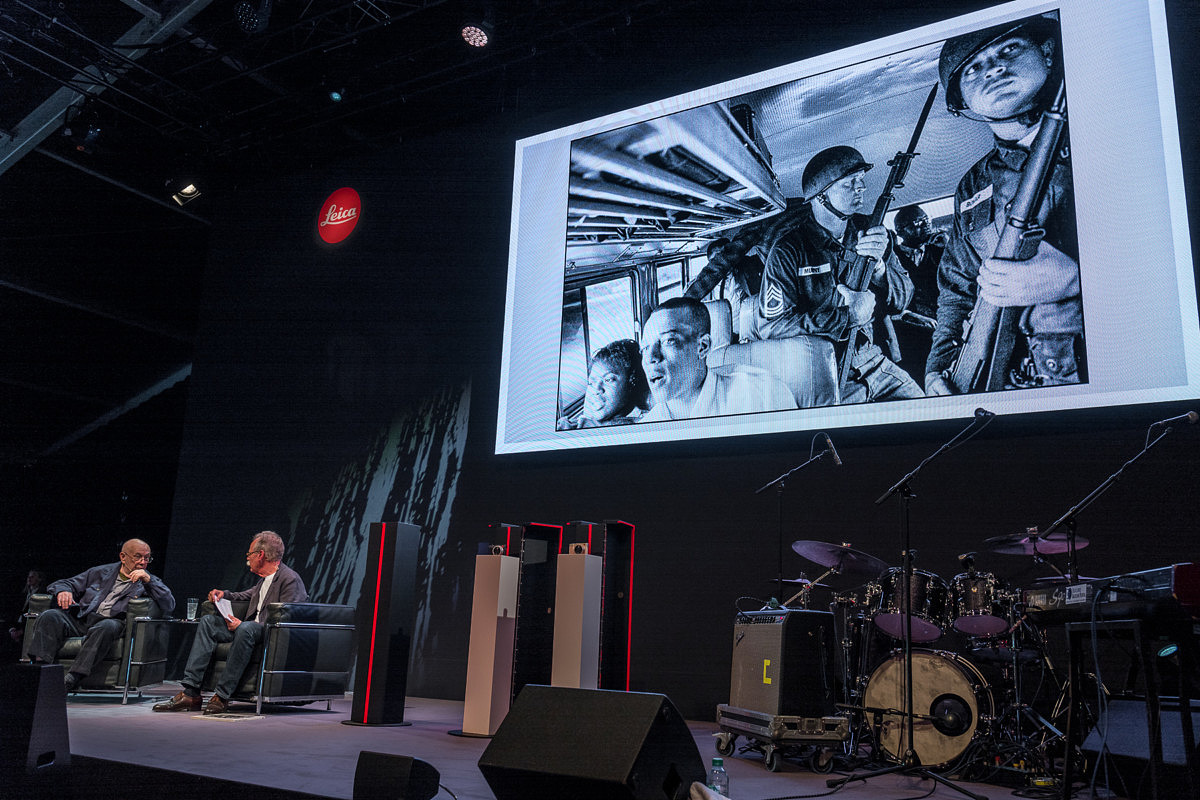 Dr. Kaufmann made his way on stage to join Rehn-Kaufmann in presenting Davidson with his own personalized M10.
Leica M10 "Edition Zagato"
This led neatly into Dr. Andrea Zagato joining Dr. Kafumann and unveiling the Zagato Edition M10. You can read our overview of the camera here: Leica Announces M10 "Edition Zagato" Limited Edition and full coverage of Zagato at Leitz Park here: Leitzpark 3 Opening: All things Zagato.
With the business completed, Kaufmann let the band take over. We made our way outside to the beer garden and had the chance to play with Jono Slack's C-Lux test camera.