Today, Leica has released a new special edition camera, the Leica M Monochrom "Drifter." This is the second collaboration between Leica Camera and musician, photographer, and recording artist Lenny Kravitz. The first such project was the highly sought after Leica M-P Correspondent by Lenny Kravitz back in early 2015. Once again, long-time Leica shooter Kravitz brings his distinctive style to the "Drifter" concept.
The "Drifter" special edition features a Leica M Monochrom (Typ 246) camera, 28mm f/2 Summicron-M ASPH and 75mm f/2 APO-Summicron-M ASPH lenses, along with a range of matching accessories. Both the camera and lenses are finished in a custom sepia-brown paint, complemented by areas of raw, unpainted brass. On the camera, the hotshoe, shutter release, included soft release, and rear thumb dial are all unfinished brass. On the lenses, brass makes a subtle appearance trimming out the front rims.
A special Stella McCartney designed vegan faux snakeskin leatherette wraps around the camera and adorns an accompanying carrying strap. The earthy palette of brown, brass and light tan is a total departure from Leica's more traditional neutral black and silver tones, but works really well here.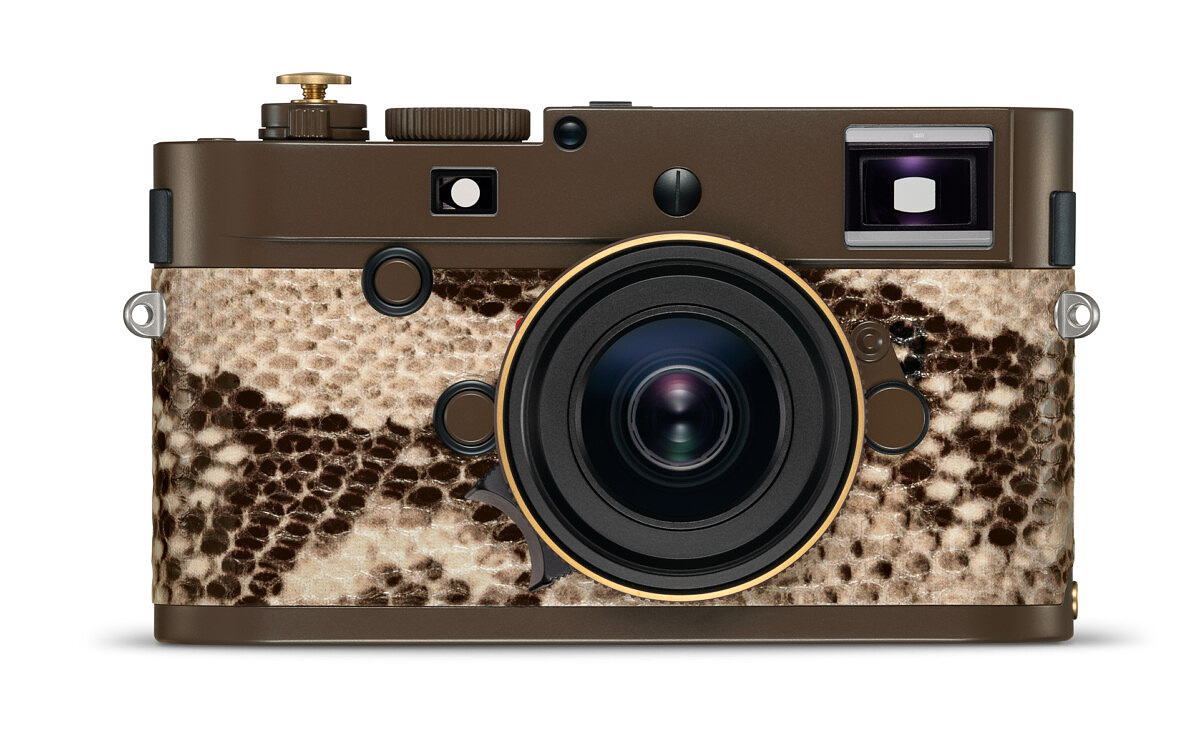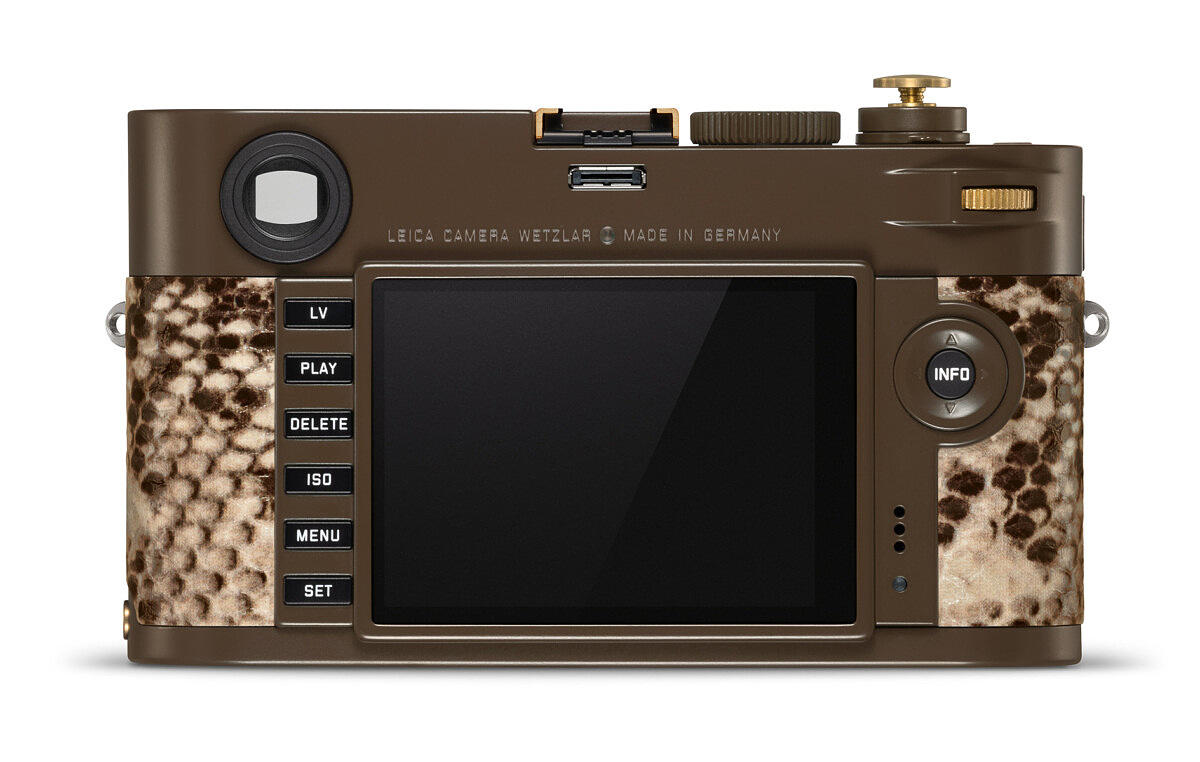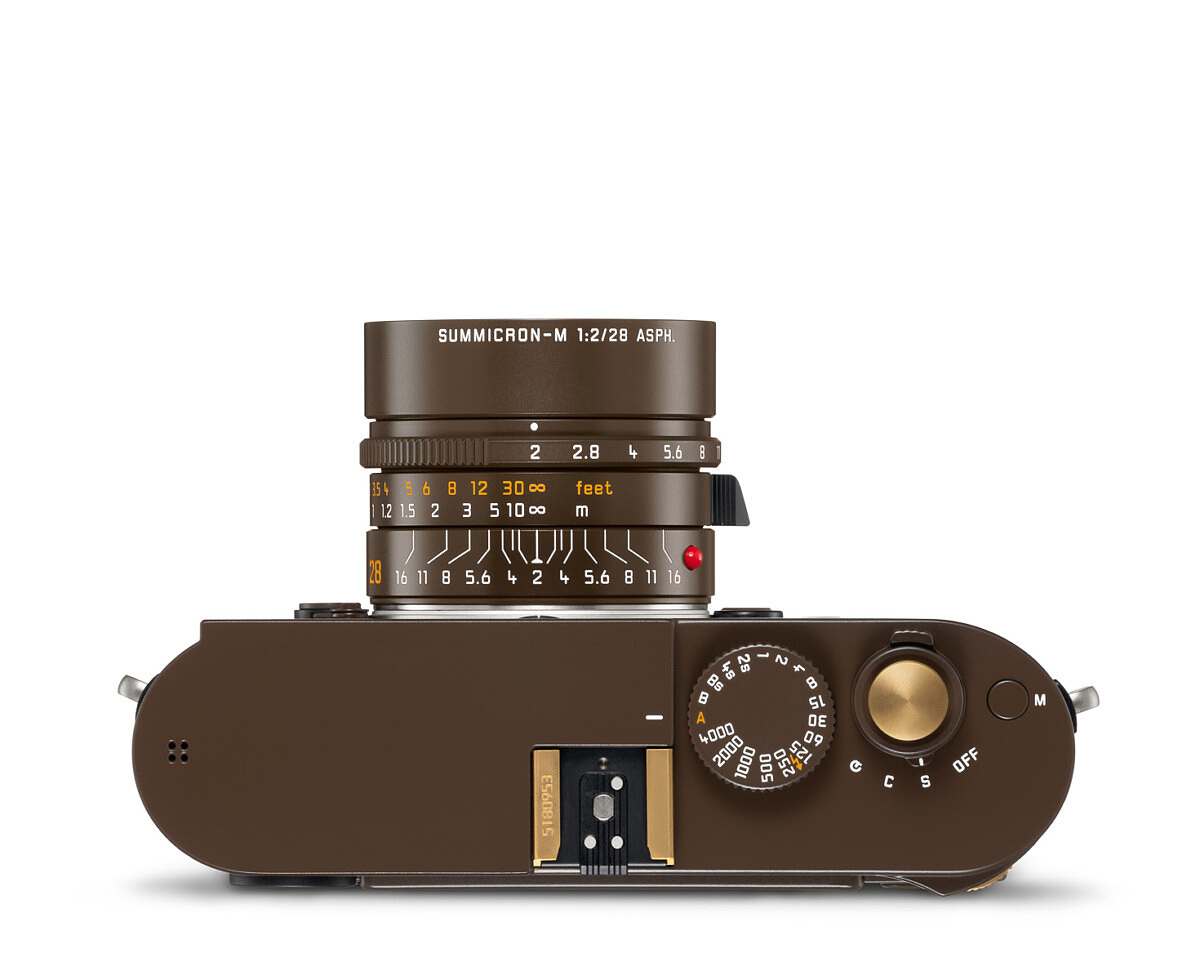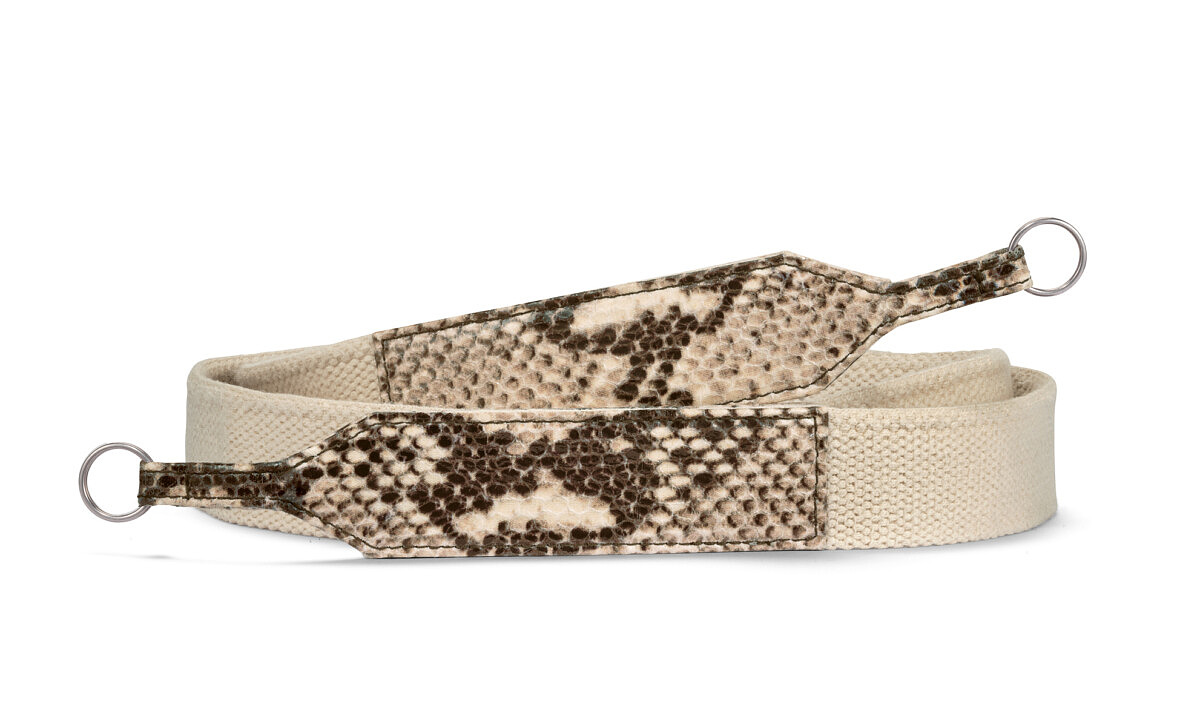 Besides the unique sepia-brown finish and brass front trim, the 28mm Summicron lens gets a custom touch. Replacing the standard screw-on metal shade of the production version, this one sports a telescoping shade, mirroring that of the also included 75mm APO Cron. While not affecting performance in any way, it certainly looks cool and adds a one-of-a-kind design element. And while less obvious, the lens shade on 75mm gets a small update as well, with the addition of an interior twist lock.
This is also the first time that either the 28mm Summicron-M ASPH II or the 75mm APO-Summicron-M ASPH has been produced and offered in solid brass construction, making these lenses quite rare when combined with the mechanical design changes and one-of-a-kind paint.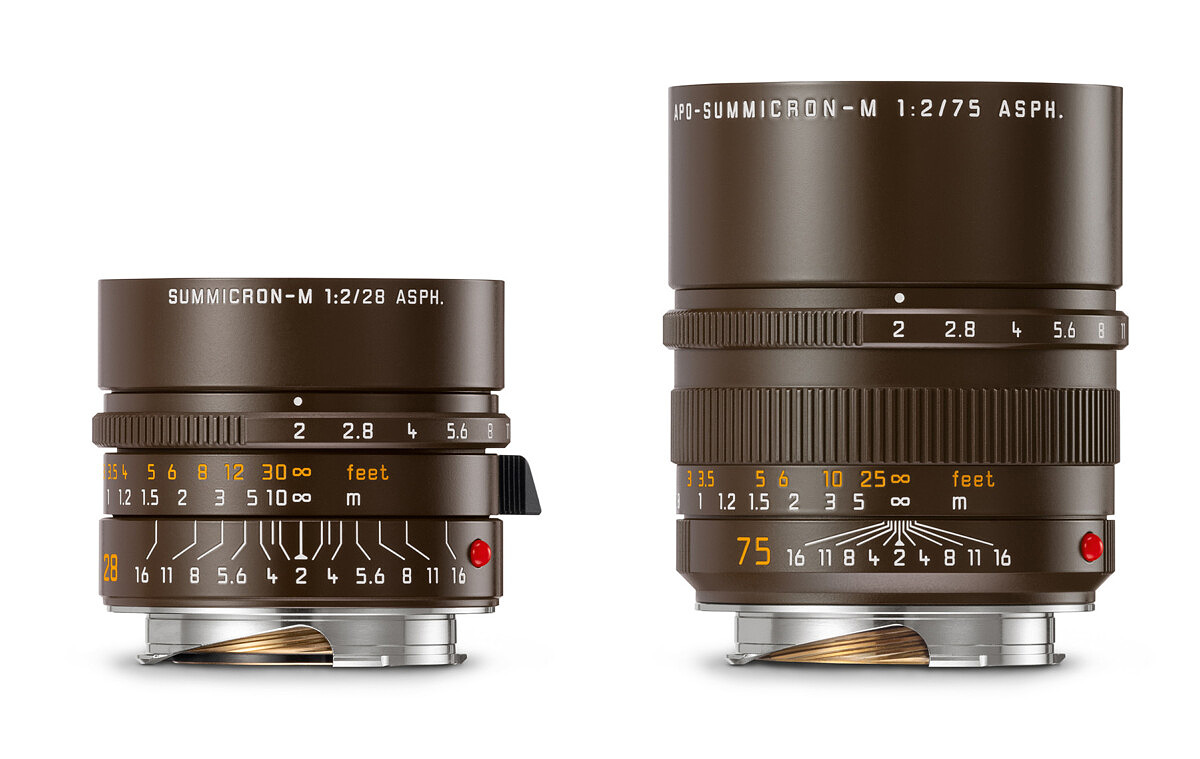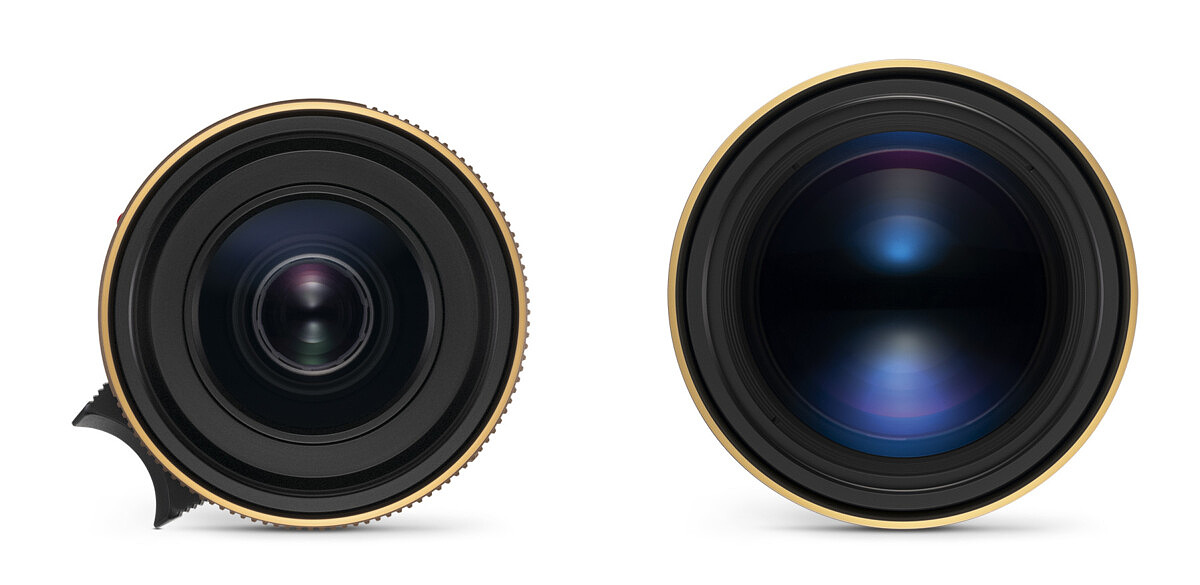 Rounding out the set, two rigid vintage-inspired lens cases, two soft-sided zippered travel accessory pouches and "The Drifter Traveler" weekender-type bag provide ample options to carry everything in style.
Limited to just 125 sets worldwide, the M Monochrom "Drifter" by Kravitz Design carries a price tag of $23,950. The "Drifter" will be sold exclusively through Leica Stores and Boutiques, with deliveries to start immediately upon announcement.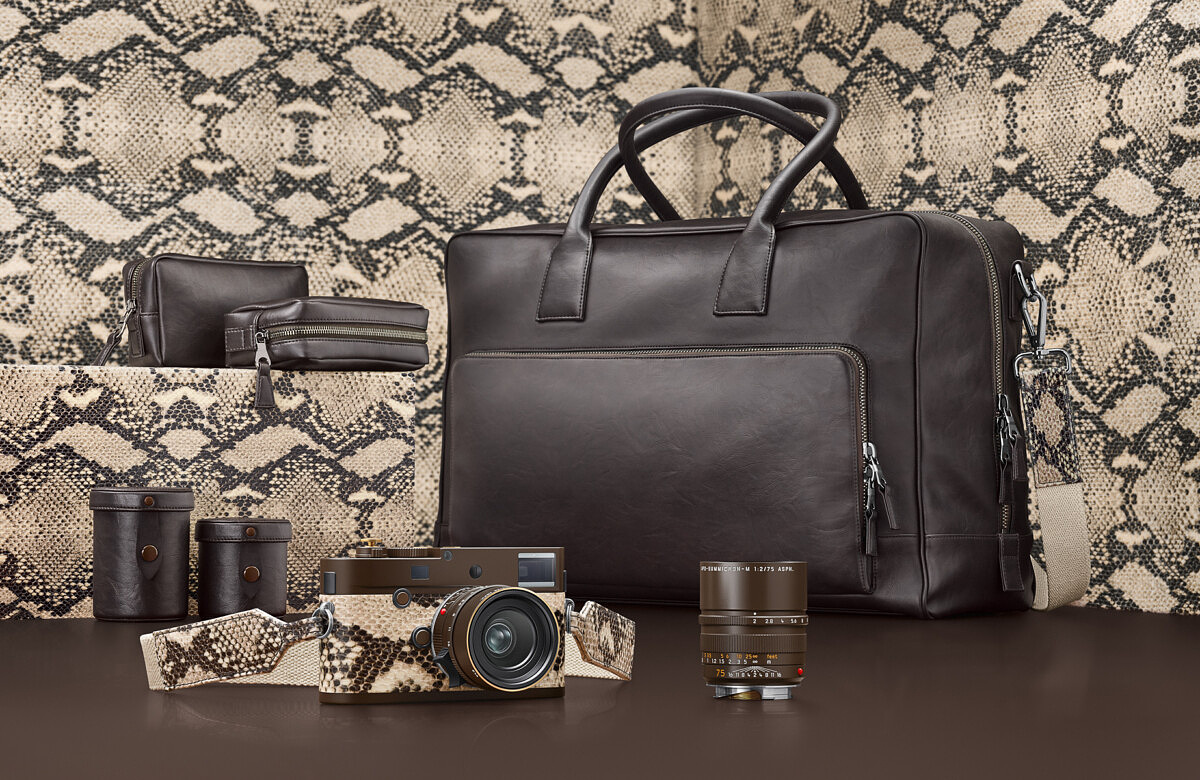 Ordering
If you are interested in ordering one of the Leica M Monochrom "Drifter" sets, you can do so at Leica Store Miami, by calling them at 305-921-4433, emailing info@leicastoremiami.com, or simply by clicking the button below.
Order Leica M Monochrom 'Drifter' Edition
Press Release
Leica M Monochrom "Drifter" by Kravitz Design
Leica Camera is proud to announce the latest special edition camera and second collaboration with world-renowned musician, designer and photographer Lenny Kravitz – the Leica M Monochrom "Drifter" by Kravitz Design. This incredibly unique special edition set consists of an ornate Leica M Monochrom (Typ 246) camera finished in sepia-brown paint and wrapped in a vegan python leatherette, two matching sepia-brown paint lenses, two vintage-style brown lens cases, a woven carrying strap adorned with vegan python accents, all-purpose travel accessory pouches and a beautiful yet discreet weekender bag dubbed "The Drifter Traveler".
This special M Monochrom camera is accompanied by a Summicron-M 28 mm f/2 ASPH. and APO-Summicron-M 75 mm f/2 ASPH., all finished in the unique sepia-brown paint. The front rim of each lens – along with the camera's thumb wheel, flash shoe, shutter button and soft release – are made of untreated brass. As a departure from the standard production model, the Summicron-M 28 mm f/2 ASPH. features a built-in telescoping lens hood, matching the design of its 75 mm counterpart. The unique lens cases included in the set are rigid vintage-inspired quivers that perfectly fit each lens and protect them while in transit. Fitting with the nomadic "Drifter" lifestyle of always being on the road, the set is completed by two all-purpose accessory pouches that can be used for photo equipment or travel essentials, and a lovely "The Drifter Traveler" weekender-style bag to carry it all in.
The unique vegan python leatherette was sourced from Kravitz's personal friend and revered designer Stella McCartney, known for her dedication to cruelty-free fashion standards.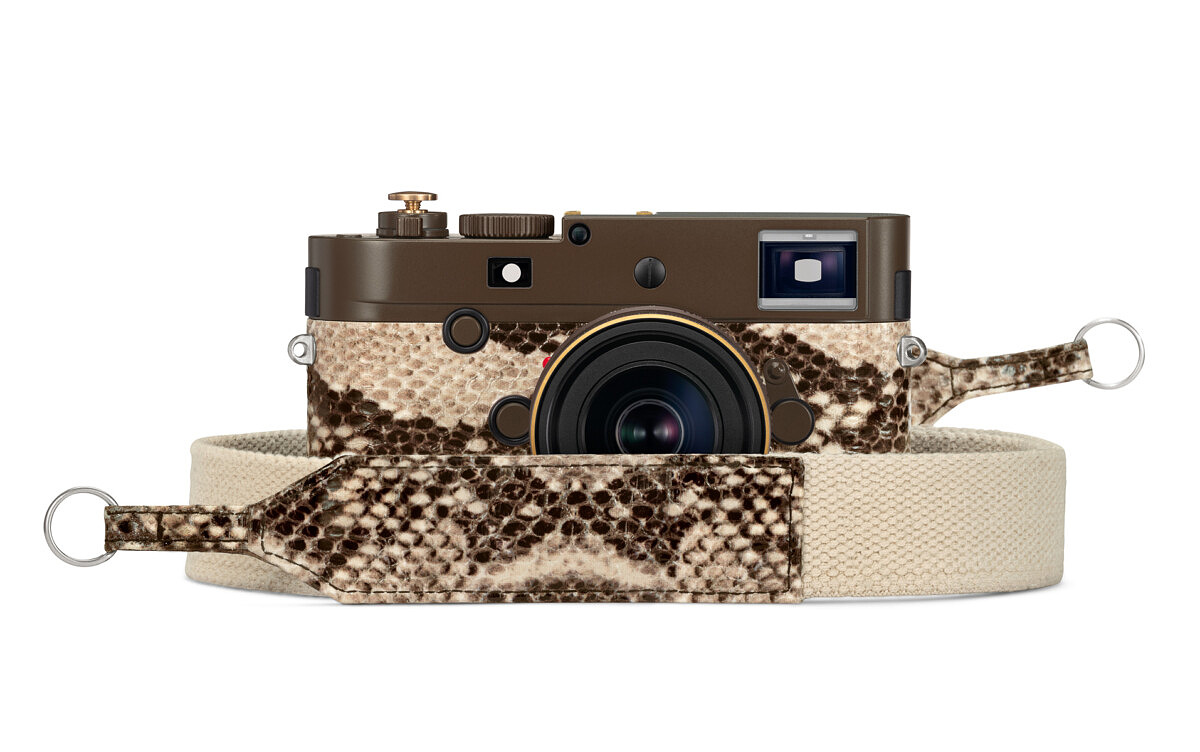 The Leica M Monochrom "Drifter" is limited to 125 sets worldwide, and will be sold exclusively through Leica Stores and Boutiques. Please note that the set will ship as a "soft bundle" – one box containing the body and two lenses and one box containing the bag, lens cases, and accessory pouches.
Musician, Designer, Photographer, Drifter
Lenny Kravitz, the world-renowned musician and recording artist as well as creator of Kravitz Design, is also a passionate photographer. Having once collaborated with Leica Camera on the M-P "Correspondent" Set, his sophomore creation with Leica is a celebration of his love for black and white photography and passion for adventure. Always on the road and on the move, the "Drifter" Set embodies his nomadic lifestyle and free spirit. Accompanying it will be his new "Drifter" photo exhibition, making its world debut at the Leica Gallery in Wetzlar.