Leica is officially discontinuing the Leica M a la Carte program tomorrow, June 7, 2019. Orders placed today or tomorrow will still be fulfilled, but these will be the last. Currently, the program allows for customization of the Leica M (Typ 240), Leica M Monochrom (Typ 246) and Leica MP film camera. The Leica M10 was never added to the program.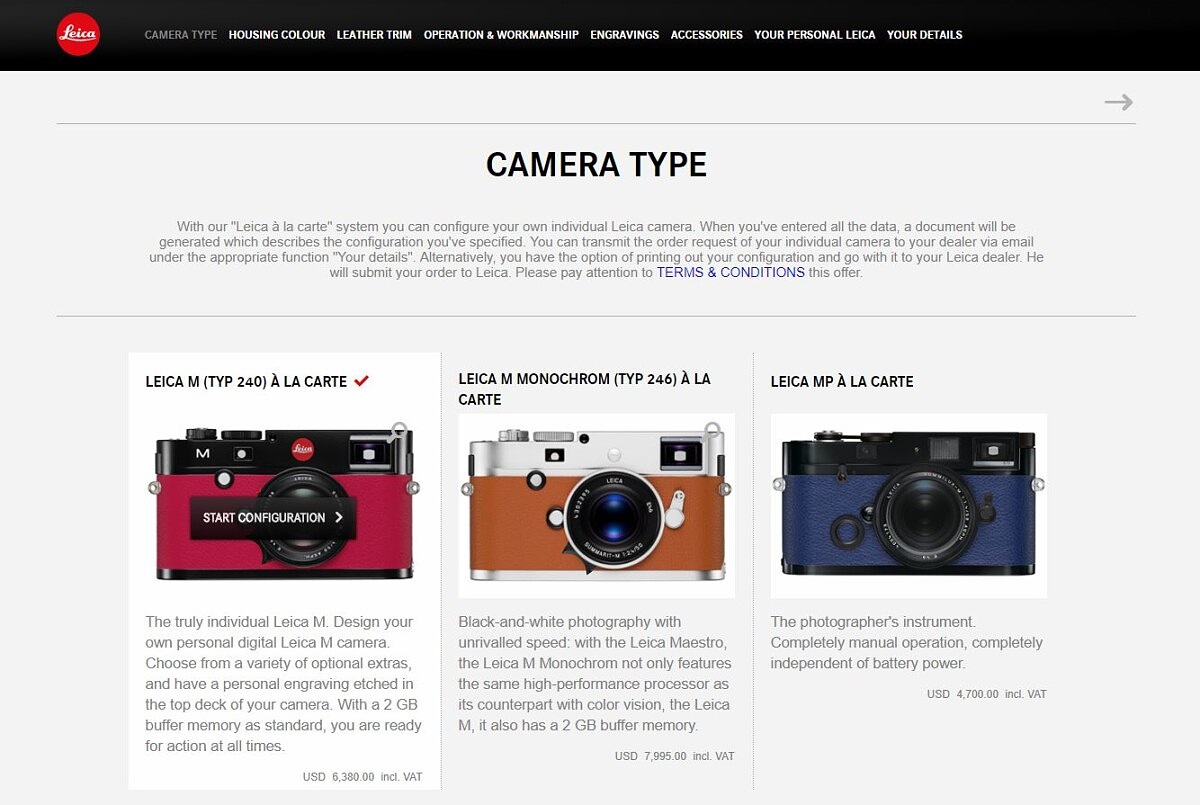 Ordering an M a la Carte
So, if you were considering picking up a one-of-a-kind M camera, now is your last chance. You can click the button below to be taken to the a la carte configuration tool, or reach out to Leica Store Miami via phone at 305-921-4433 or email at info@leicastoremiami.com to be walked through the ordering process.
Some of the M a la carte options