Today, we got some news that's going to make a lot of current and would-be owners of Leica cameras very happy. Requested since the launch of the S2 a decade ago, Leica has now teamed up with Phase One to add official support for Leica DNG files, as well as native tethered shooting, into Capture One 21 Pro for the S3 and SL2.
While we're big proponents of Adobe Lightroom Classic, and have been for quite some time, options are always nice to have. Many professional workflows, especially ones involving tethered shooting, revolve around Capture One. But until now, Leica users haven't had the option to natively tether into Capture One.
The announcement of the collaboration between Leica and Phase One coincides with the release of Capture One Pro 21, also launching today. The new version brings a lot of new features and improvements, including native ProStandard ICC profiles for Leica DNG files. Leica worked closely with the developers at Phase One to maximize image quality and color reproduction.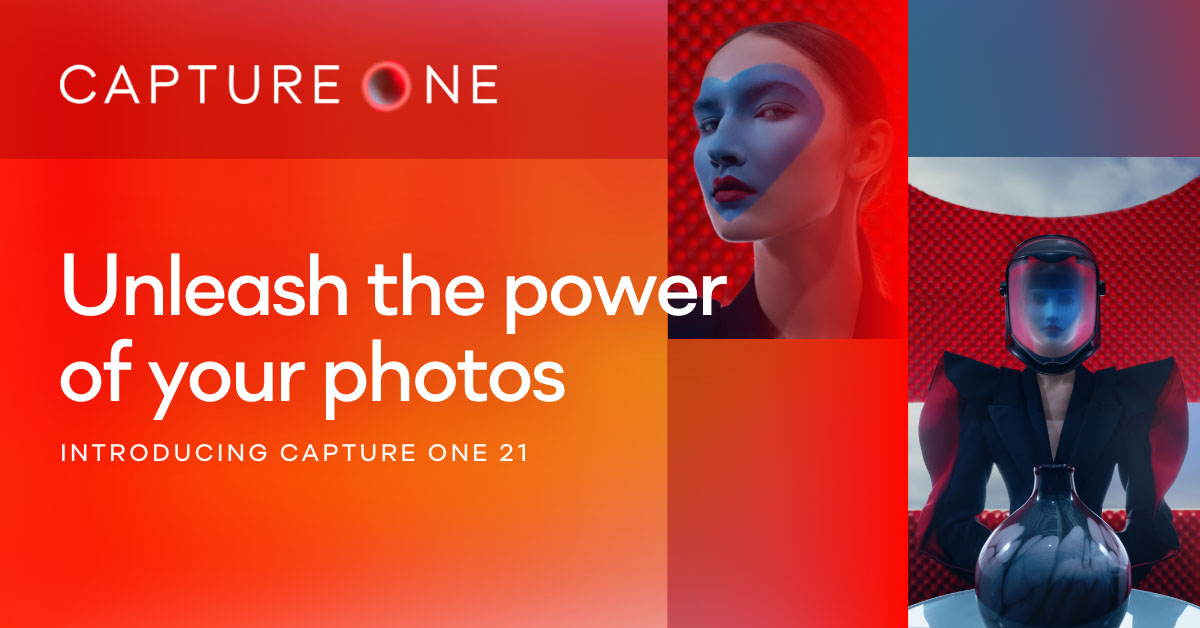 Initially, Capture One 21 Pro will support only the Leica S3 and SL2 for direct tethered shooting. But thankfully, if you have a previous model S or SL, you won't have to wait long. Later this week, both the S (Typ 007) and SL (601) will get full support for tethered shooting as well. Unfortunately, the S007 will only have generic DNG profiles, not native ones – these will come early 2021. Also coming in 2021 will be live view functionality.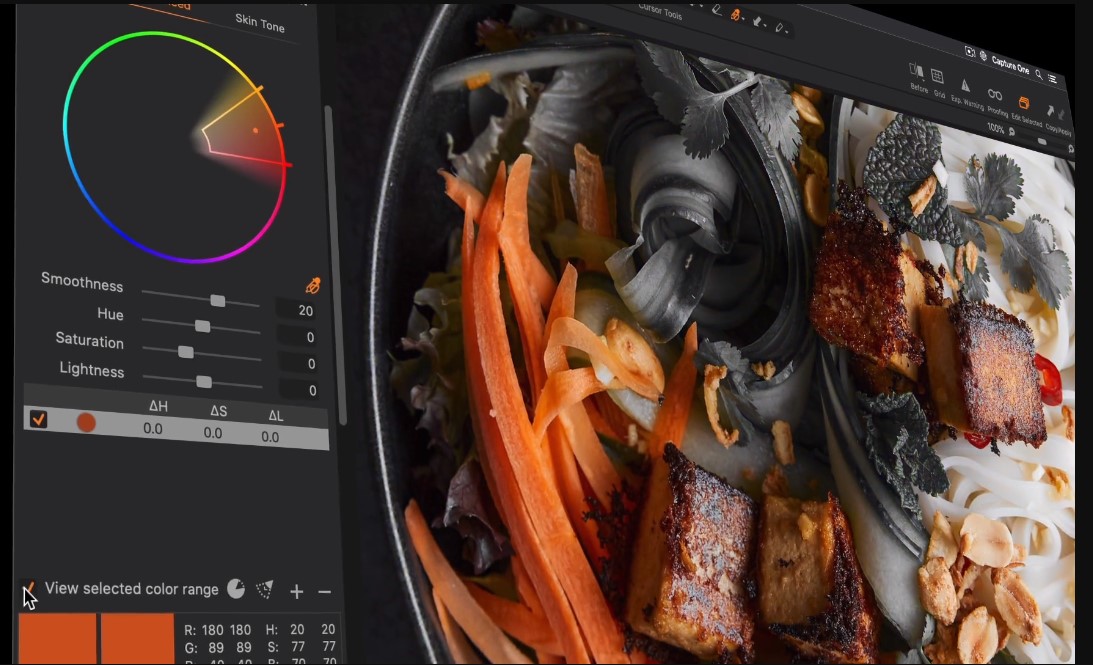 Pricing for Capture One Pro 21 runs $299 for a single perpetual license, or around $20 per month for the subscription plan, a bit more than the Photography Plan on Adobe's Creative Cloud, which comes with Lightroom, Photoshop and Bridge. Thankfully, they've got a free 30-day trial if you want to put C1 21 to the test and see how your files look versus Lightroom. You can be sure that we'll be doing similar testing here at Red Dot Forum to see how the two software packages stack up.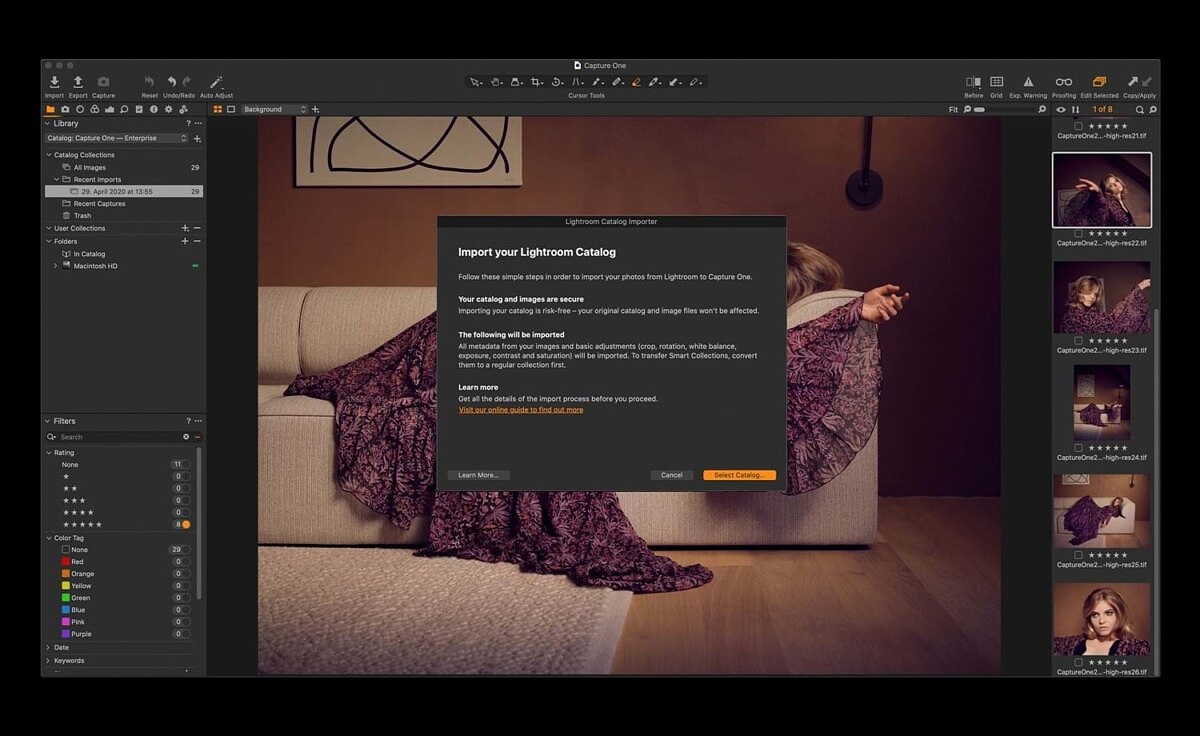 Press Release
Leica Camera is happy to announce a new cooperation with Capture One. The premium photo editing software Capture One 21 Pro enables tethered shooting with the Leica S3 and the Leica SL2 from December 8th onwards. On December 10th, Capture One will release an update to support the Leica S (Typ 007) and SL (Typ 601). Live View support for Leica cameras will be added in 2021. Leica S (Typ 007) will have preliminary Generic DNG profile support, with full Capture One native support to be added in 2021.
Leica Camera has entered into a cooperation with Capture One. As a result, the Danish image processing specialist's new software, Capture One 21 Pro, now supports the Leica S3 and the Leica SL2. This allows photographers to tether their camera to a computer by cable. The advantage of shooting tethered is that images can be imported straight into the software and the camera can be operated via the computer – giving owners of the Leica S3 or SL2 access to the high-performance editing workflow of Capture One 21 Pro.
The collaboration between Leica Camera and Capture One has resulted in profiles that are precisely calibrated to each camera. This ensures optimal image quality, enabling Capture One Pro 21 to utilize the respective Leica camera's full potential.
The software offers advantages such as a powerful Color Editor tool, as well as a straightforward user interface that can easily be adapted to the photographer's requirements. The new version of Capture One 21 Pro includes improved import options, simple Brush tool settings, as well as the new Pro Standard color profiles, which prevent color shifts when making changes to the contrast.
Capture One 21 Pro brings the workflow professionals need, as well as editing tools to create photos with extraordinary colors, to the world of Leica. Tethering with the Leica S and SL System has never been easier: turn on your Leica camera, plug in the cable, start a session in Capture One 21 Pro, shoot, and edit – all in one tool.
This further supports Leica cameras to be the perfect professional tools: photos appear right on the screen and edits are applied with ease. Exposure settings can be controlled from Capture One Pro 21 and photos can be taken remotely from the software.
Capture Pilot on the iPad makes the studio experience even better: photographers can shoot freely while their clients, stylists, or art directors can see the results without impeding the creative process.