Today, Leica has announced the reissue of the legendary first-generation Noctilux-M 50mm f/1.2 ASPH lens. The first ultra-fast aperture lens from Leica to bear the designation 'Noctilux' was introduced in 1966 and produced until 1975. While offering the fastest aperture of any Leica lens at the time at f/1.2, the 50mm Noctilux was also the first serially-produced optic in the world to employ two asperhical lens elements. This exotic and cutting-edge design was necessary to reduce spherical aberrations at maximum aperture and resulted in more pleasing rendering.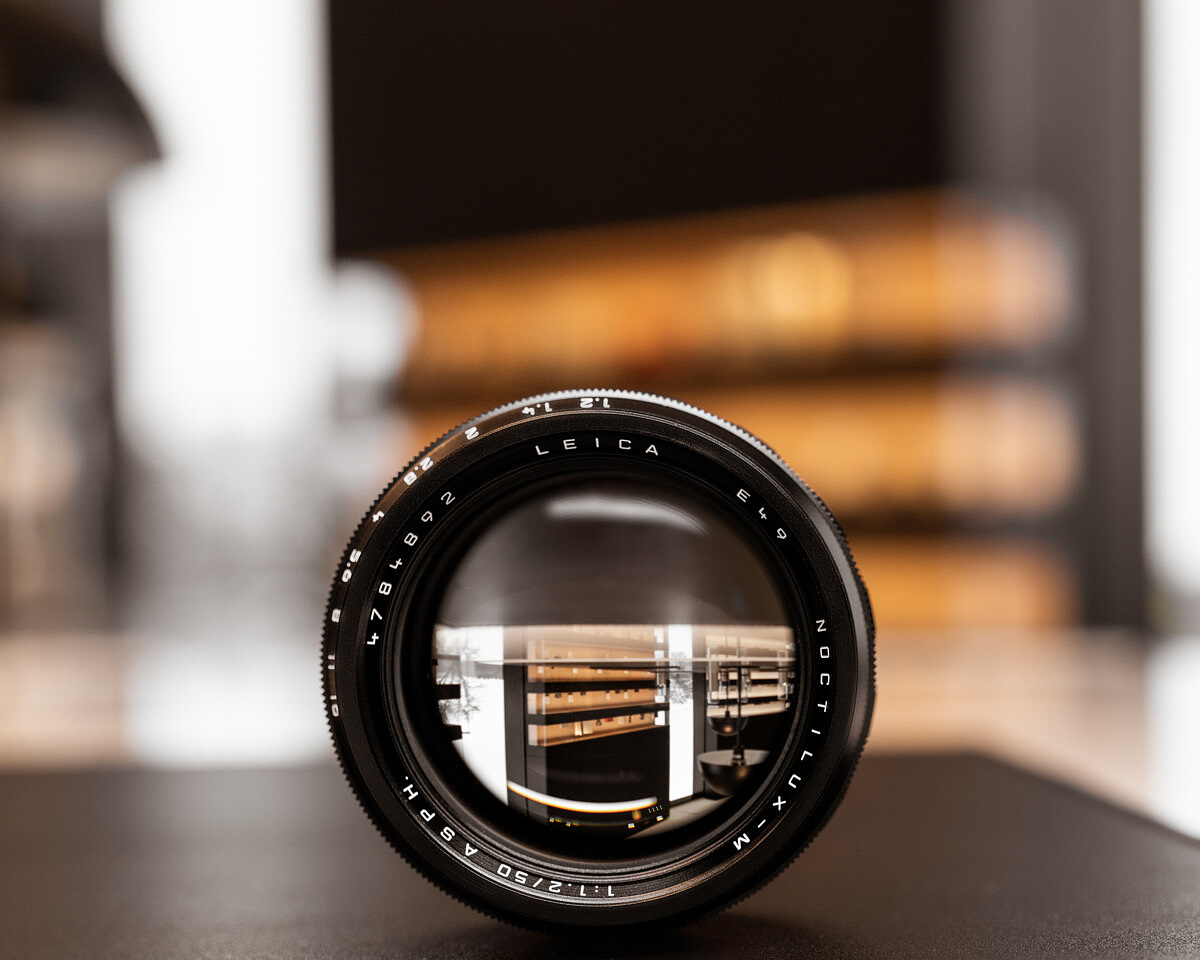 As only 1,757 f/1.2 Noctiluxes were ever produced, an original is hard to come by. Almost entirely produced in a black anodized finish, a mere five prototypes were made in silver chrome. These are now are some of the rarest and most sought after lenses in all of Leica's history. But now, as with the re-issues of the 1950s-era 28mm f/5.6 Summaron-M and 90mm f/2.2 Thambar-M from the 1930s, the unique image rendering of this 1960s icon are now available in modern production as part of the Leica Classics Range.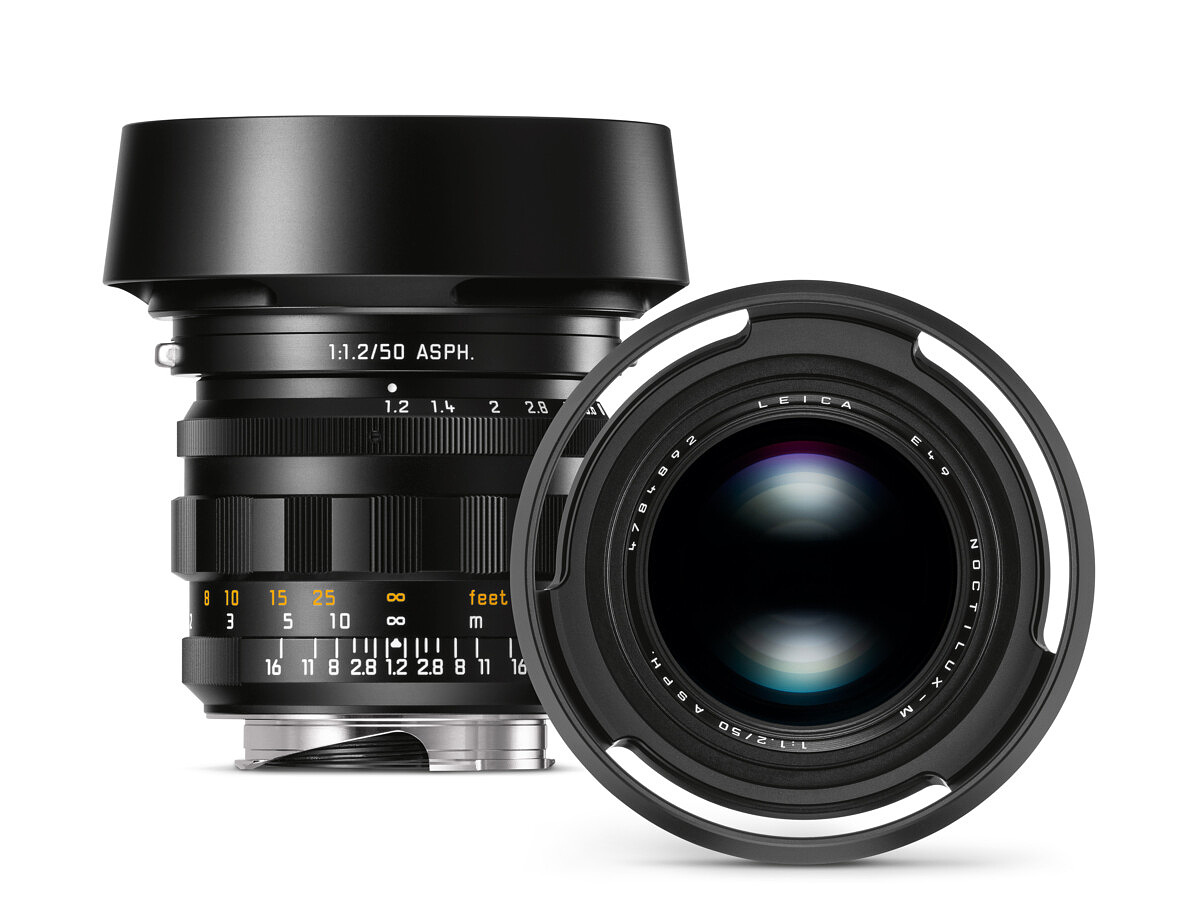 Echoing the past, a silver chrome version will be available, but is limited to just 100 numbered pieces worldwide, in addition to the standard serialized black chrome finish. The limited silver chrome edition features brass construction, resulting in a solid heft and classic feel. Then, to really up the vintage aesthetic, Leica has engraved the front of the lens with LEITZ WETZLAR instead of the usual LEICA, and packages the lens in a box that is a direct throwback to the original from the 1960s, with the classic white and red colorway and period-appropriate typography. Instead of a modern leather lens case, the Noctilux comes protected in the retro clear case of yesteryear. These little touches add up to quite a special homage to the original landmark lens.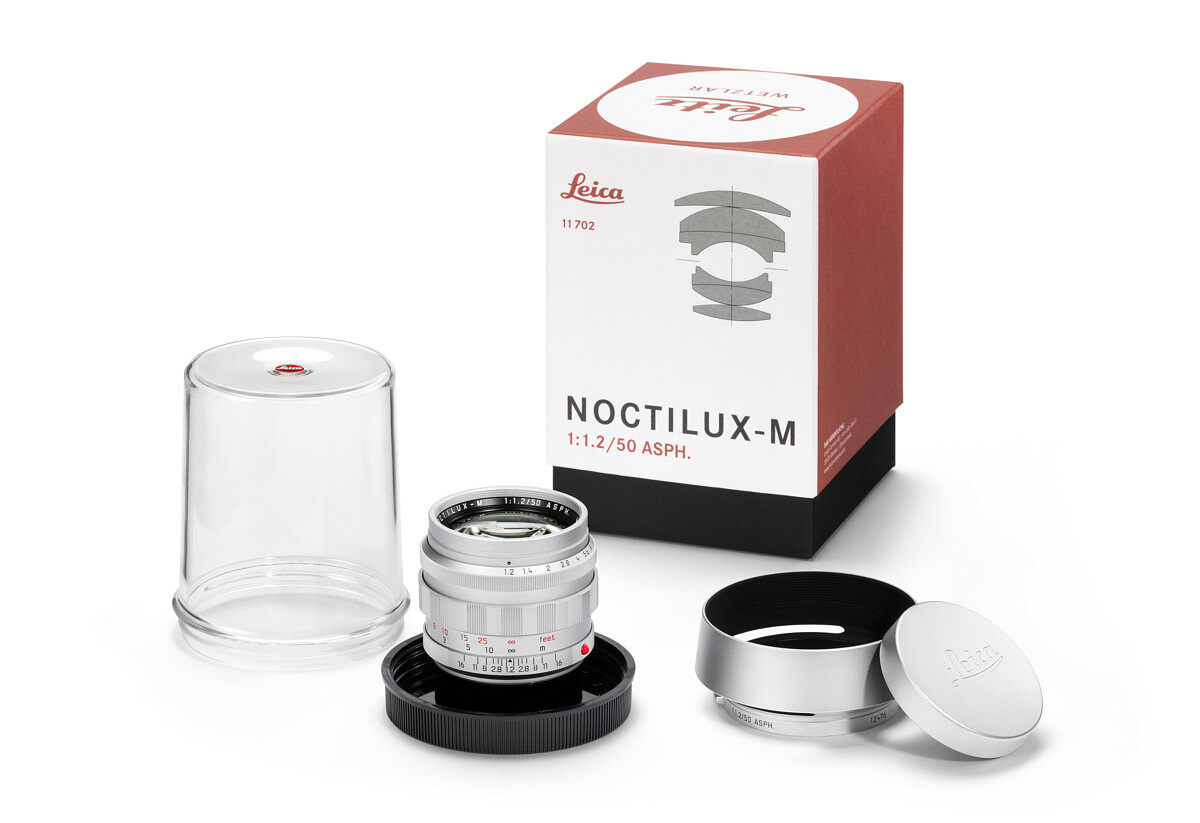 The standard black anodized version is machined out of lighter-weight aluminum similar to current M lenses. It includes a vented metal lens shade, metal front cap and comes packaged in the same retro clear plastic lens container as its more limited silver chrome sibling. Here, the black version is also historically accurate since the 50mm f/1.2 Noctilux was one of the earliest Leica lenses to feature a black finish, marking a major transition in lens appearance in the decades to follow.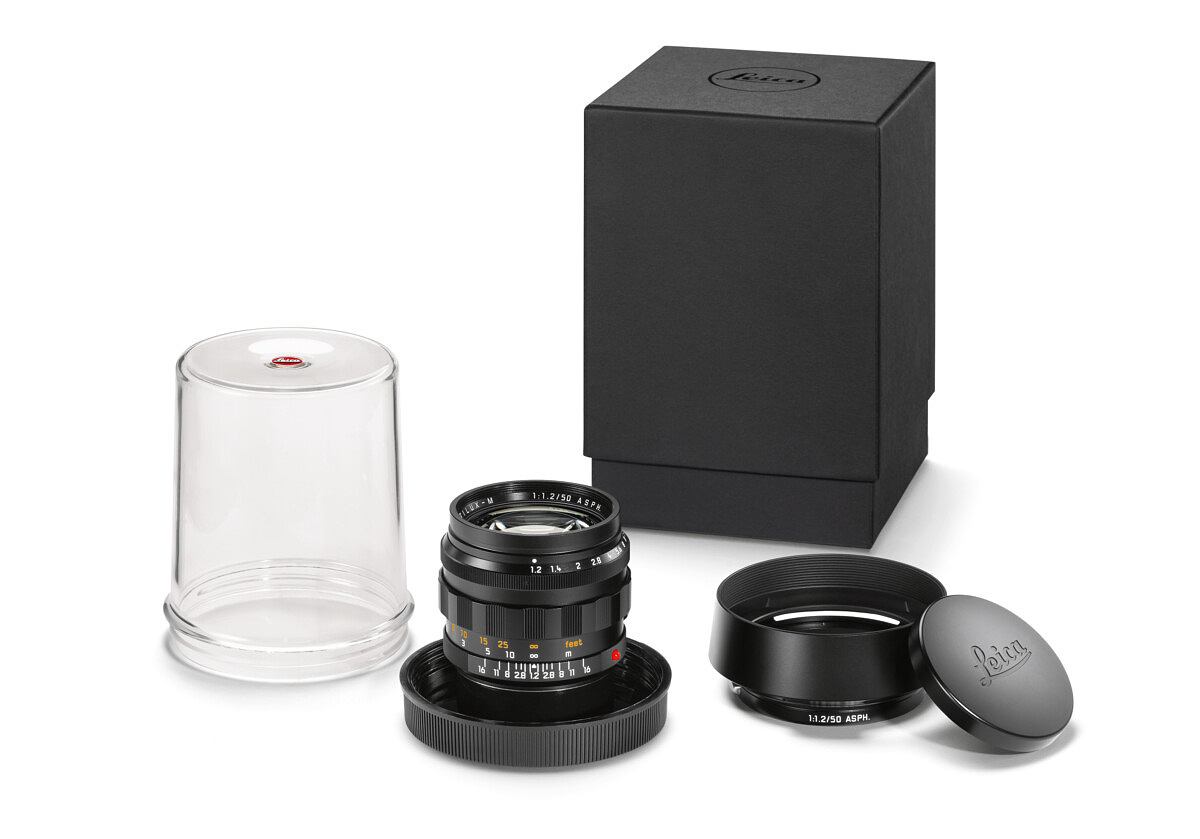 To maintain the unmistakable, dreamlike rendering of the original lens and its hallmark bokeh, Leica strictly adhered to the historical optical calculation and construction, making only minimal changes while carefully adapting to the glass types and production methods available today. The re-issue still contains six elements in four groups, with two ashperical lenses, all housed in a relatively compact package with a standard 49mm front filter thread. And according to Leica, performance is almost identical to the 1960s version. Scroll down to the sample gallery to see examples of its performance on a modern digital Leica M.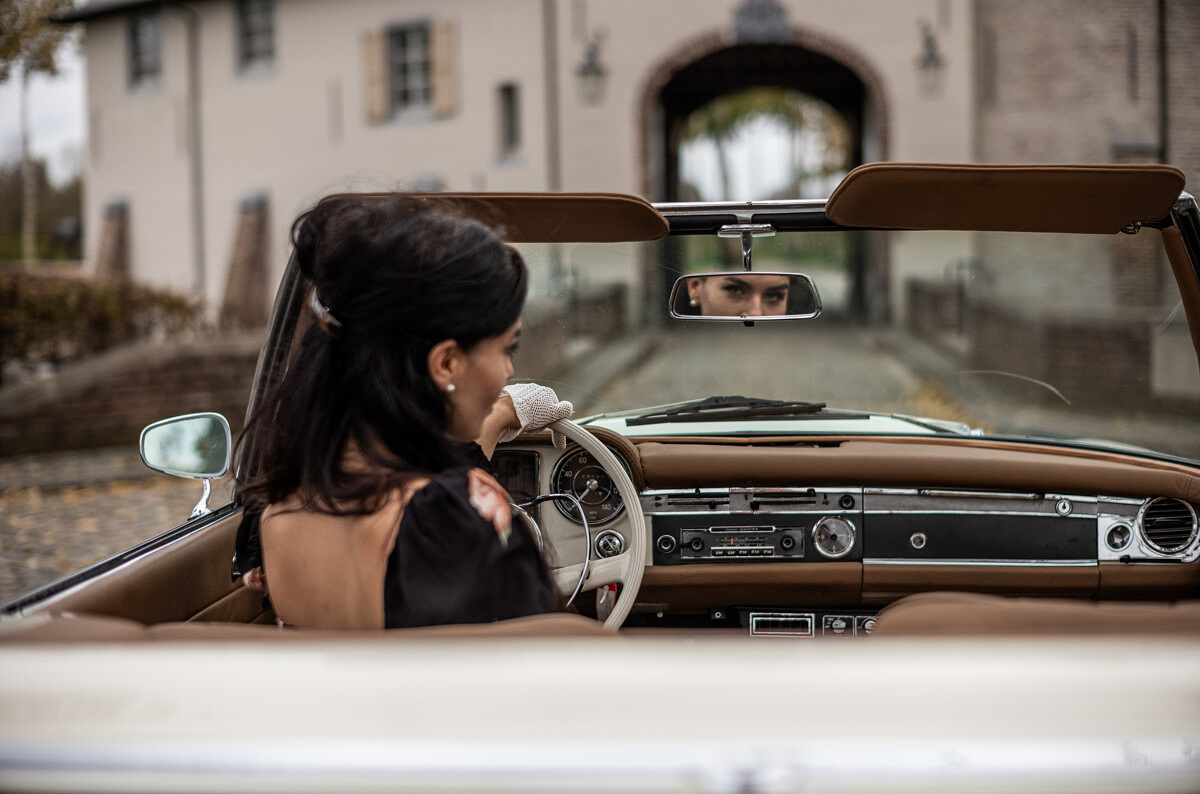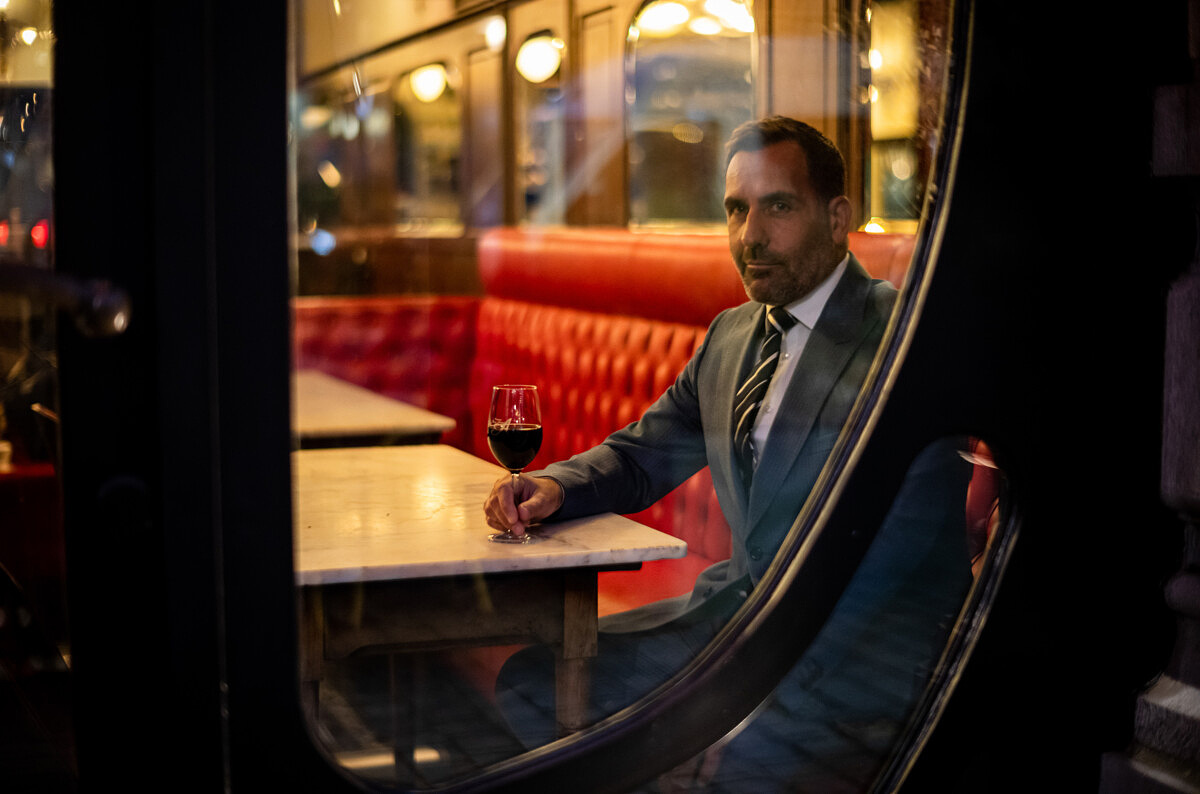 Pricing and Availability
The Leica Noctilux-M 50mm f/1.2 ASPH will start shipping soon for a price of $7,695 for the black anodized version. This variant of the lens will be available going forward as a standard serialized production item in the Leica Classics Range. If you are interested in purchasing the 50mm Noctilux-M f/1.2 ASPH, you can do so at Leica Store Miami by clicking the buttons below, calling 305-921-4433 or sending an email to info@leicastoremiami.com.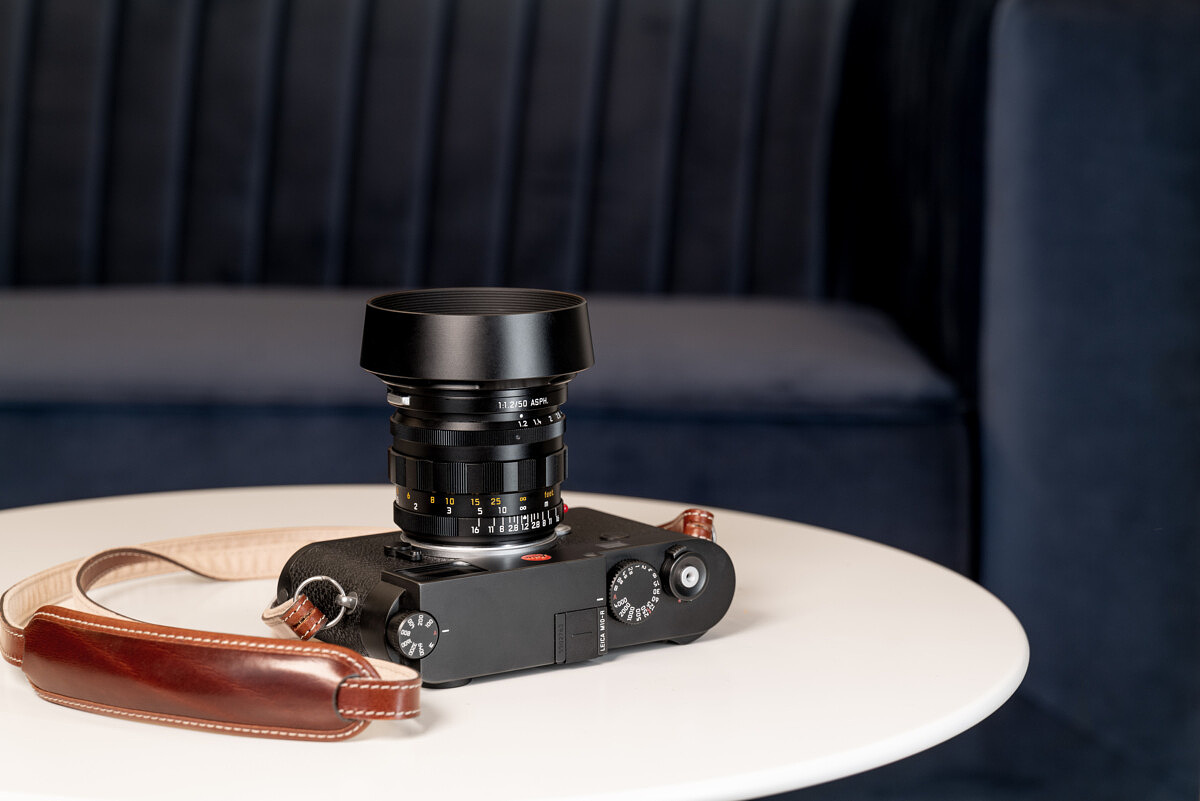 The Silver Chrome version of the 50mm f/1.2 Noctilux will retail for $16,395 and is limited to just 100 numbered pieces worldwide. If you are interested in purchasing the 50mm Noctilux-M f/1.2 ASPH in Silver Chrome, call Leica Store Miami at 305-921-4433 or send an email to info@leicastoremiami.com. With so few offered globally, these will certainly go quickly.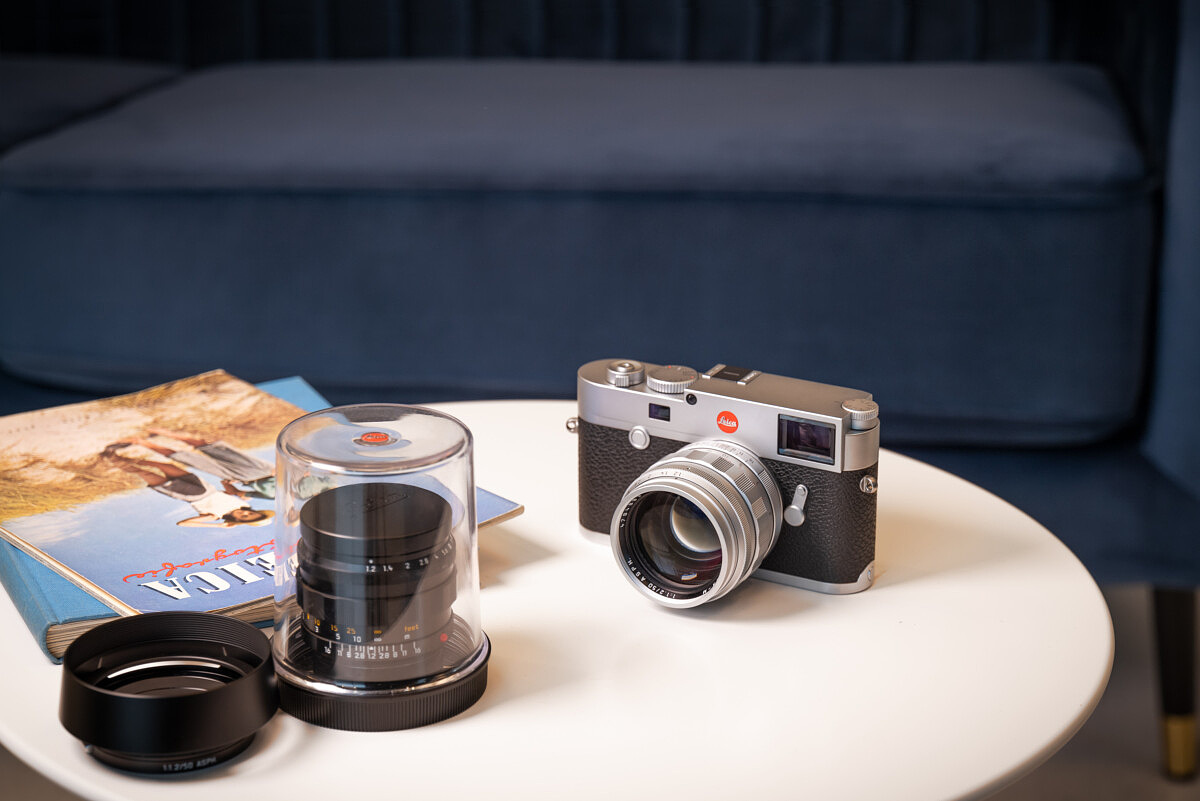 Sample Gallery
We can see the unique and lovely rendering of the classic 50mm f/1.2 Noctilux ASPH in the sample images provided by Leica, shot by Belgian portrait photographer Milan Swolfs. His retro-inspired style, which evokes the glamour and elegance of Hollywood's Golden Era, works so well with the 50mm f/1.2 Noctilux here. The resulting images have a decidedly vintage feel with warmth and subtleness, while featuring the distinctive dreamlike bokeh that the lens is known for.
Tech Specs
| | |
| --- | --- |
| Order Number | |
| Black, anodized | 11686 |
| Silver, chrome-plated | 11702 |
| View angle (diagonal/horizontal/vertical) | |
| Full-frame (24 × 36 mm) | 45.6°/38.6°/26.3° |
| for M8 (18 × 27 mm) | 35.0°/29.4°/19.9°, equivalent focal length approx. 68.6 mm |
| Lens system | |
| Number of lenses/assemblies | 6 / 4 |
| Number of aspherical surfaces | 2 |
| Position of the entrance pupil before the bayonet | 12.4 mm |
| Focus range | 1 m to infinity |
| Focusing | |
| Scale | Combined scale meter (m) / foot (ft) |
| Smallest object field | Full-frame: 425 × 637 mm, M8: 319 × 478 mm |
| Largest scale | 1 : 17.7 |
| Aperture | |
| Setting/Function | Lock blade, with half-increment lock settings |
| Smallest aperture | 16 |
| Number of aperture blades | 16 |
| Bayonet | Leica M bayonet with 6-bit encoding |
| Filter thread | E49 |
| Lens hood | Click-on (included in the scope of delivery) |
| Dimensions | |
| Length | approx. 52/79 mm (without/with lens hood) |
| Diameter | approx. 61 mm (without lens hood) |
Press Release
Return of a Landmark Lens: The Noctilux-M 50 f/1.2 ASPH.
Becomes Part of Leica's Classics Range
The historic lens delivers sharp images that blend vintage dreamlike bokeh with modern-day digital photography
January 28, 2021 – With the launch of the Noctilux-M 50 f/1.2 ASPH., Leica exemplifies its commitment to honor legacy with the reissue of a beloved classic. Produced from 1966 to 1975, the original Noctilux 50 f/1.2 was the world's first lens to feature aspherical elements. Its light sensitivity – immense even by today's standards – further contributed to the Noctilux's legendary status, as did its unique image aesthetic. Its visual signature embodies the original essence of the "Leica look" and has helped shape the landscape of Leica's iconic reputation for the best lenses. Photos captured at open aperture are imbued with a soft, almost dreamlike quality – creating an unmistakable look with an exquisite bokeh.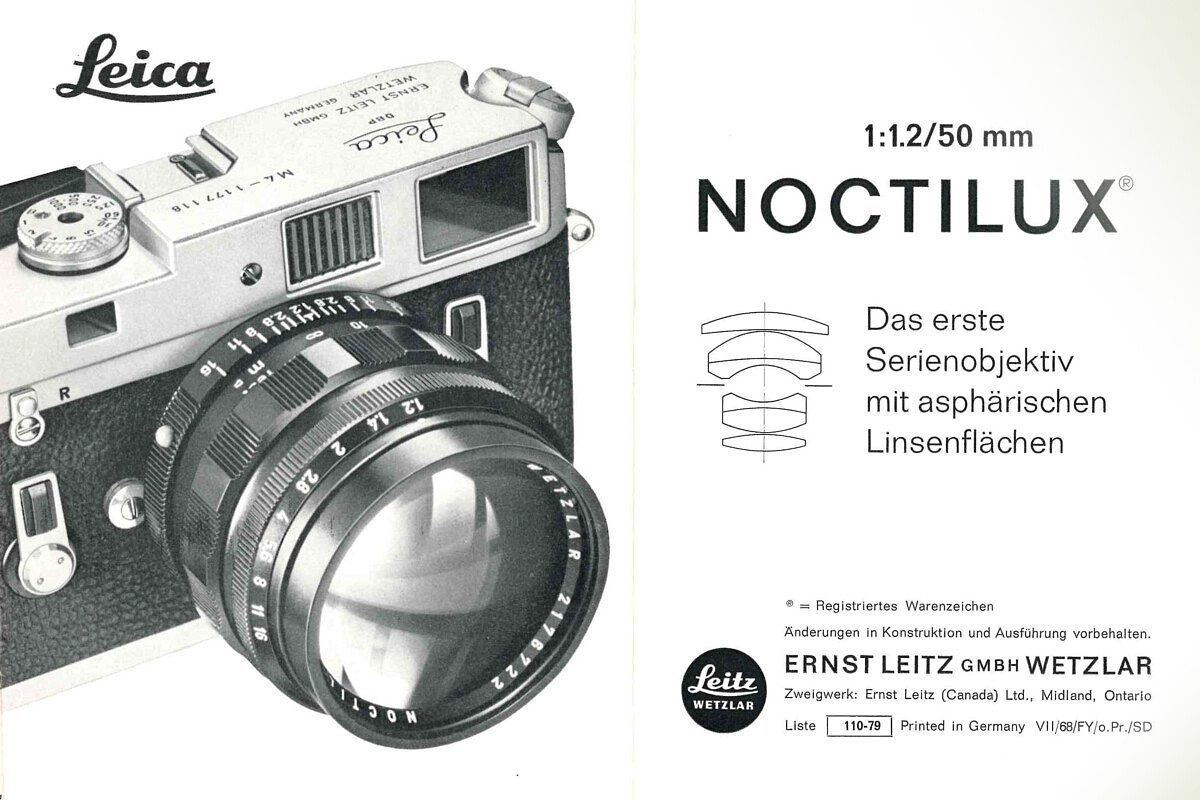 These unmatched visual characteristics have been carefully retained in the new Noctilux-M 50 f/1.2 ASPH., whose calculation and construction adheres so closely to the original that the imaging results are nearly identical. While the original was created over fifty years ago, the purpose of this lens is by no means limited to nostalgia or trips down memory lane. Once stopped down to f/2.8 or further, the Noctilux-M 50 f/1.2 ASPH. delivers impeccably sharp images that live up to the quality expectations of modern-day digital photography. The classic lens also sets itself apart from its contemporary successors as the most compact and lightweight Noctilux in Leica's portfolio.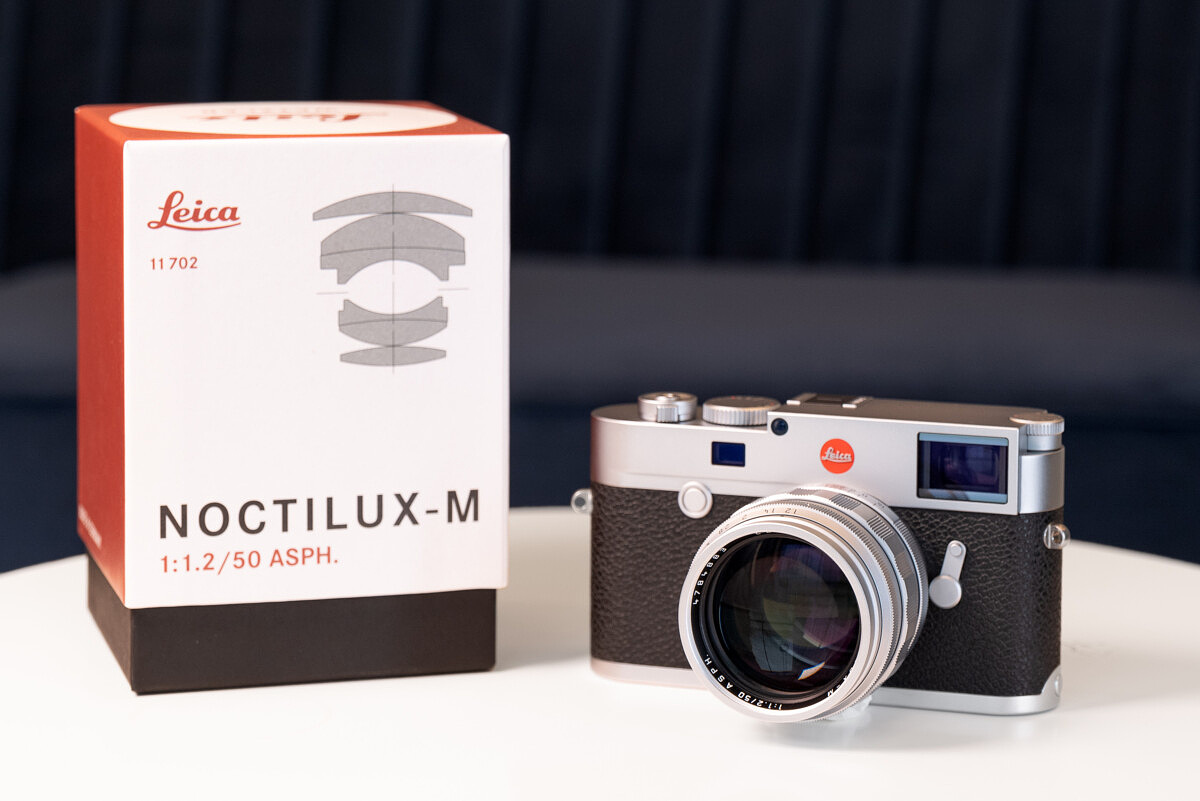 The color options of the new lens also pay homage to Leica's optical history, where the original Noctilux 50 f/1.2 marked the start of the company's transition to from silver to black-anodized lenses. Prior to releasing the legendary lens, Leica produced around five prototypes in a silver finish. Those prototypes are currently among the most coveted and highly priced M lenses in existence. The original serial production run of black-finish Noctilux 50 f/1.2 lenses, 1,757 units in total, continue to reign as highly sought-after collector's item in today's lens market. Hearkening back to this heritage, the new Noctilux-M 50 f/1.2 ASPH. will be available in two variants: a black anodized serial production model and an exclusive special edition silver chrome model.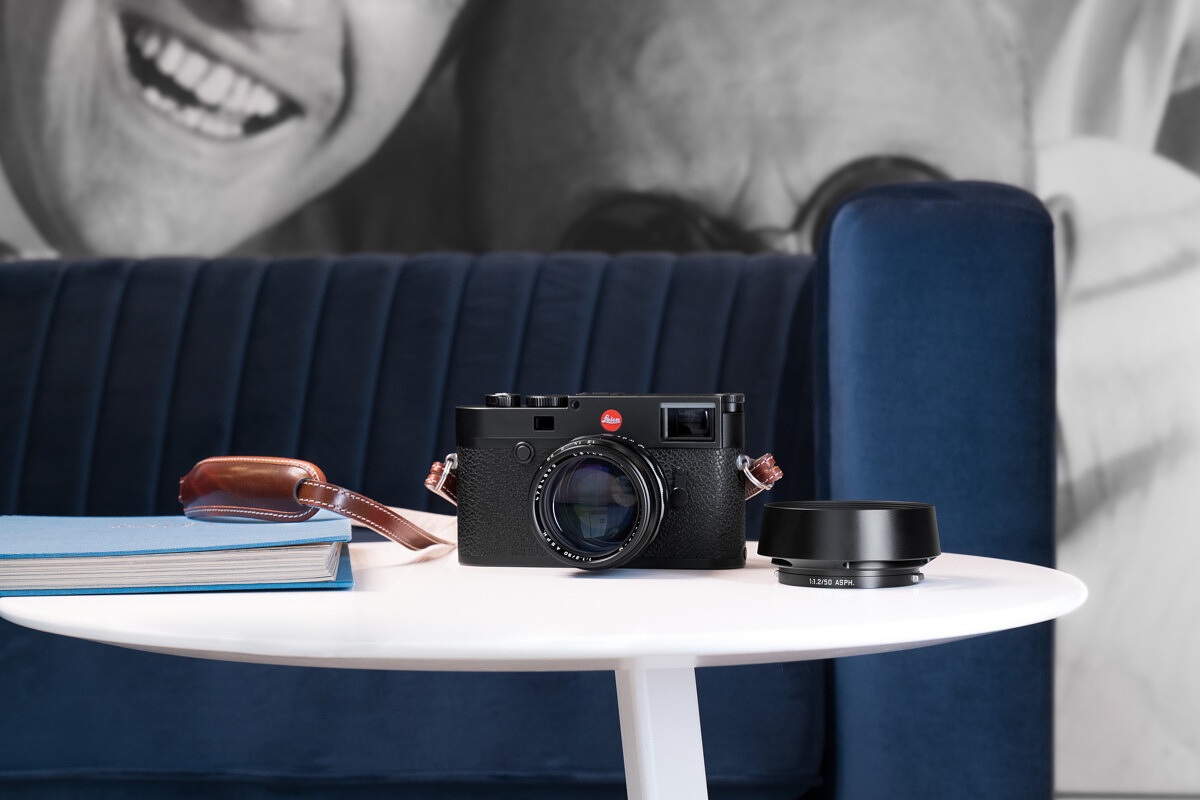 The black anodized version of the new Noctilux-M 50 f/1.2 ASPH. features an aluminum lens barrel and is accompanied by packaging inspired by the box of the original, further complemented by the same lens container provided with the original Noctilux 50 f/1.2. This black anodized version is now available through Leica Stores, Boutiques and Dealers and priced at $7,695.00. The special edition silver chrome variant, exclusive to Leica Stores only, is limited to 100 units worldwide and offered at a price of $16,395.00. This special edition model features a brass lens barrel, a front-ring engraving that reads LEITZ WETZLAR (distinguished from the contemporary LEICA engraving), and along with the clear lens container is packaged in a vintage-inspired box that even further recreates the 1966 original.
The Noctilux-M 50 f/1.2 ASPH. is the third lens to be added to the Leica Classics Range, following the previous reissues of the Summaron-M 28 f/5.6 of 1955, and the Thambar-M 90 f/2.2 of 1935.