The new Leica M Monochrom 2013 Calendars are now available! The M Monochrom wall calendar features images from this year's Montreaux Jazz Festival. All calendar images are double perforated so that they can be separated from the calendar. All images were taken by Michael Agel with the M Monochrom at the Montreux Jazz Festival.
This is a LARGE calendar, measuring 16.5 inches in width by 28.7 inches in height. A few images of the calendar itself, including one with an M Monochrom and Noctilux for size comparison: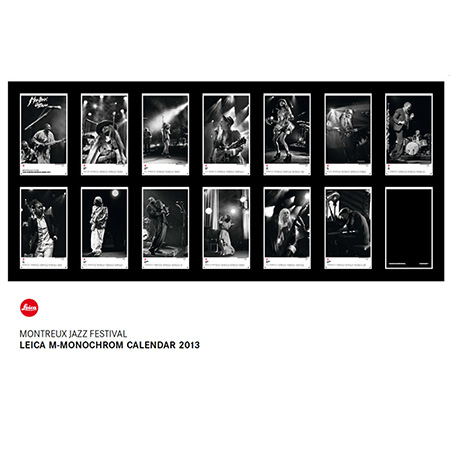 An image provided by Leica of all 12 months' images.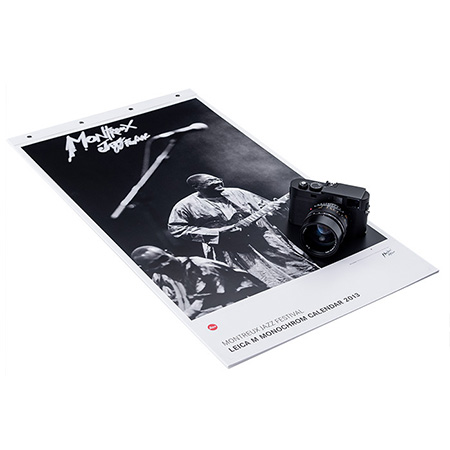 For size comparison, an M Monochrom with Noctilux attached.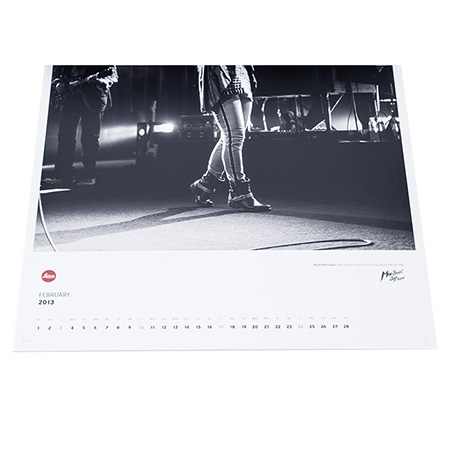 A close up of the date section. As with any good photography calendar, the images take up most of the page!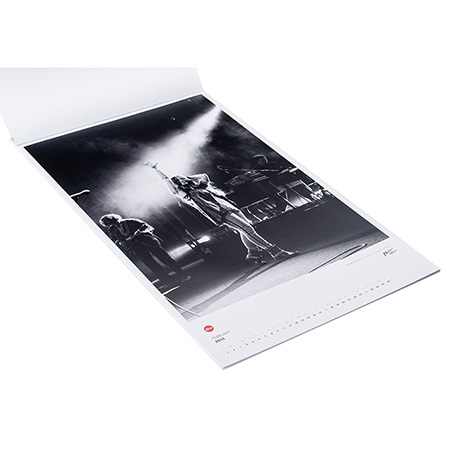 The month of February. The print quality is excellent.
The calendars are available for purchase online at Dale Photo & Digital.