Today, Leica has announced the new Leica C (Typ 112) compact digital camera. The Leica C features a versatile 28-200mm zoom with an aperture range of f/2.0-5.9, built in electronic viewfinder, high resolution 3-inch LCD, and a customizable control ring around the lens. The Leica C fits in between the Leica D-Lux 6 and V-Lux 4, with a form-factor similar to Leica's recently discontinued V-Lux 40. The camera comes in two color finishes: Light Gold and Dark Red. Leica's official press release:
We proudly present the latest member of the Leica Camera Family, the Leica C, a new concept within the Leica compact camera portfolio -combining stylish design with impressive technical features. With the support of the Audi Design Team, the slim, elegant and sophisticated design of the Leica C was achieved. The Leica C is easy to use and delivers outstanding images under any light conditions, making it ideal to tote to any event.
The Leica C which is available in two finishes, light gold or dark red features an integrated Wi-Fi and Near Field Communication (NFC), a first for Leica compact cameras plus a high performance zoom lens and a larger sensor.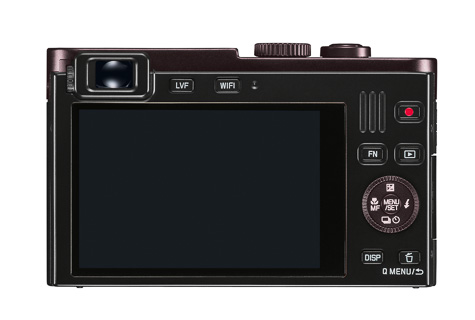 KEY BENEFITS
Slim, elegant and sophisticated design achieved with the support of the Audi Design Team
Easy to use under any light conditions
Unique yet fashionable accessories designed in collaboration with the Audi Design Team
Wi-Fi & NFC in the Leica C affords remote access from a smartphone/tablet allowing the user to see a live image
Allows pictures to be transferred to your smartphone/tablet while shooting
Extremely versatile and ideal for any type of photography
Electronic View Finder for easy viewing under any lighting conditions
IMPORTANT FEATURES

Fast Leica DC Vario-Summicron lens
Larger sensor 1/1.7" with an effective resolution of 12.1 Megapixels
Manual lens ring control which allows for flexibility
High-resolution display with 920, 000 pixels
Full HD movie recording
INTEGRATED WI-FI/NFC AND LEICA C IMAGE SHUTTLE APP (FOR IOS & ANDROID)
The Leica C is the first Leica to feature an integrated Wi-Fi and NFC module. These features allow the user to remotely control the Leica C through a smartphone or tablet while viewing the image on the smartphone or tablet. This allows for better self-portraits (yes, the selfie!) and group pictures without excluding anyone using the remote release and/or self-timer. To enable this function, a user only needs to download the Leica C Image Shuttle app from the App Store (for IOS support) or Google play (for Android support) and install it on their IOS or Android end device.
The Leica C Image Shuttle app allows the user to control the various functions of the camera via their smartphones or tablets. The user can control the zoom, shutter release, record video, access the quick menu, adjust aperture and shutter speed (based on the mode of the camera), exposure compensation, continuous shooting/self-timer and autofocus mode which allows you to change the focus point by touching the image on the screen.
With this app and a Wi-Fi connection, the user can download images directly to their smartphone or tablet and then connect to any social media such as Facebook, Instagram, etc. The Leica C allows the user to send images while recording and to send images stored in the camera.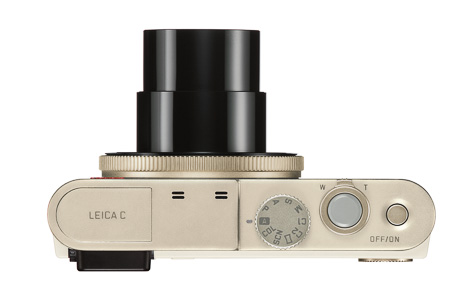 COMPACT, VERSATILE AND STYLISH
The Leica C benefited from the design expertise of the Audi Design Team. The slim and stylish form of the Leica C makes it a perfect fashion accessory that is easy to carry around either in a pocket or purse. Despite its extremely compact form, it features an excellent zoom lens that makes it perfect for capturing spontaneous situations while offering unlimited opportunities for creative expressions. The 7x zoom lens is equally outstanding for capturing intimate portraits, expansive interiors, and fascinating landscapes. A freely programmable focusing ring for personalized settings offers even more creative options. Available either in light-gold or dark-red, the color options attests to the simple and stylish elegance and of the Leica C.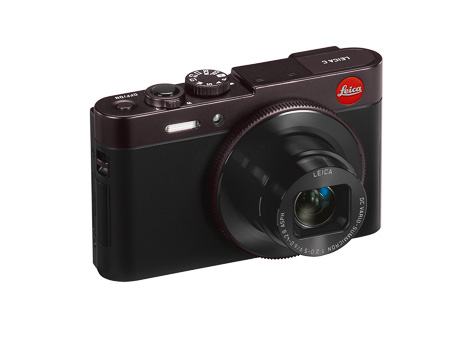 SUPERIOR PICTURES WITH THE FINEST DETAILS
The unusually large sensor for a camera as compact as the Leica C combined with its precise optics, guarantees sharp images with brilliant, natural colors and outstanding contrast. The Leica C captures everything including tiny details because of its extremely fast autofocus and ability to shoot up to ten frames per second in continuous shooting mode.
FULL HD VIDEO
The Leica C records video with sharp resolution of even the finest details in full-HD quality. The photographer is always in control of recording with the large monitor screen and electronic viewfinder which is effective when shooting in bright light. In addition, a selection of creative modes offers numerous options for creative ideas even after recording. The Leica C offers creative post processing of both still pictures and video. In addition, the professional Adobe Photoshop Lightroom software that can be downloaded from the Leica homepage gives the same creative post processing options.
PHOTO ARCHIVE SERVICE
Leica plans to extend its service portfolio with a photo archive service. This provides benefits for Leica C customers, as they can take advantage of a secure image-archiving package at an exclusive starting offer price. More details on this service will be announced in the near future.
STYLISH AND FUNCTIONAL ACCESSORIES
A stylish camera like the Leica C deserves equally stylish accessories. Once again, Audi Design was commissioned with the design of the Leica C accessories which are pieces of art in itself. Eye-catching, unique and stylish, the Leica C accessories are bound to set the standard for camera accessories with their unique and stylish bags, cases and wrist straps. Each item an eye-catching fashion statement in itself made of premium materials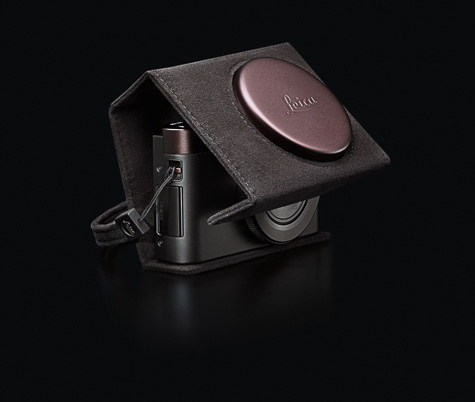 C-TWIST
The Leica C-Twist boasts a completely new design for a camera case. It is attached to the tripod thread on the base of the Leica C and simply wraps around the camera and is elegantly secured with a magnetic clasp. The two C-Twist color options, light gold or dark red match perfectly with lacquered finishes of the Leica C. Made of premium Alcantara and sandblasted metal, the C-Twist is eye-catching, whether wrapped around the camera or open.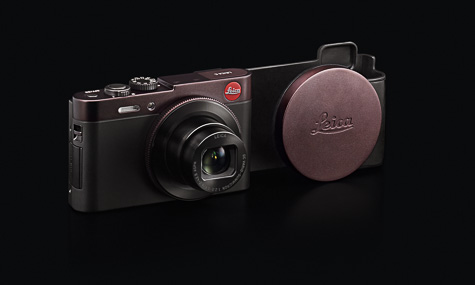 C-SNAP
The unique design of the Leica C-Snap always draws impressed looks. Easy to open and close, this unusual and specially designed accessory for the Leica C has a distinctive and individual look of its very own. The combination of elastic silicone, rubber and aluminum provides the best protection for the Leica C against inadvertent scuffs and scratches. Available in light gold or dark red.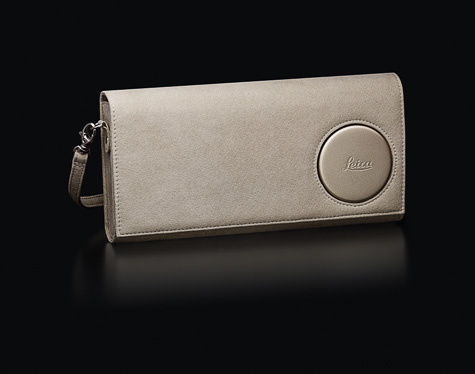 C-CLUTCH
The Leica C-Clutch is an absolute must for fashion aficionados. The eye-catching design of this clutch bag makes it look wonderful with everything from a casual outfit to evening wear and transforms the elegance of high fashion into an expression of pure style. The Leica C-Clutch, available in light-gold or dark-red premium Alcantara with a sandblasted metal closer offers two separate compartments with ample space for a Leica C, a smartphone and small change.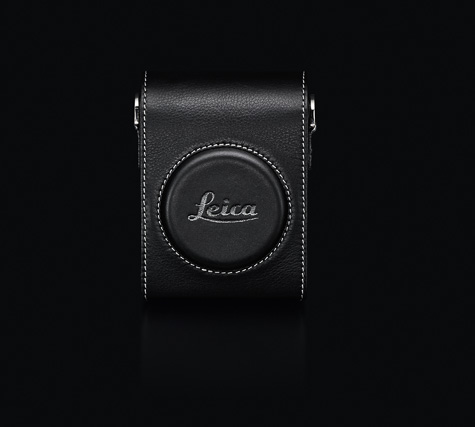 C-CASE
This traditional, elegant black leather case with light-colored contrasting stitching is lined with gray velvet and ideally protects the Leica C against inadvertent light knocks, scuffing, and scratched. With a magnetic clasp, the case is easy to open, ensuring that the Leica C is always ready for action.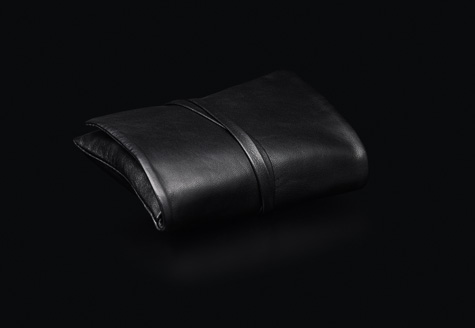 C-POUCH
The C-Pouch is a small bag made of soft and supple lambskin. A cleverly designed but easy-to-use wrap-around concept, this stylish and elegant black pouch is perfect for any outfit or occasion. It offers enough space for a smartphone and keys along with the Leica C
C-WRIST STRAPS
To complete the Leica C line of accessories, are the C-wrist straps. Made of soft premium Alcantara, the C-wrist straps are available in light gold or dark red. With the wrist strap attached to the Leica C and hanging out of the C-Clutch, it makes a casual carrying strap for the fashionable C-Clutch.
Overall this is an incredibly exciting announcement, especially the camera's small size in relation to its long zoom range. As a frequent D-Lux 6 shooter I am looking forward to testing the new Leica C thoroughly to see how it compares.
The Leica C will begin shipping in October 2013, with most accessories also coming in October. For more information or to place a pre-order, call Leica Store Miami at 305-921-4433 or send us an email.