Leica has issued a statement that production of CCD sensors for M9-based models has now been discontinued. This means that going forward, defective sensors or ones exhibiting sensor corrosion cannot be replaced. While the sensors can't be swapped out, all other repairs and service on the M9 family of cameras will still be offered.
While this might come as a disappointment to M9 owners, the news isn't all bad. Along with the news of the sensor discontinuation, Leica has once again updated their CCD Corrosion Upgrade Program with some meaningful additions. And these are positive changes, for sure.
Program Changes
Notably, the full range of current camera choices is now available, with additions of the M10-R, M10 Monochrom, SL2 and Q2 joining the existing options of M10-P and CL. The SL2 and CL choices will now include an M-Adapter-L to allow use of existing M lenses. Also noteworthy is that the M10 and M10-D have been removed from the program as they have also been discontinued.
And while the recently released M10-R is indeed in the program, do be aware that there will be at least an additional three month wait for a camera.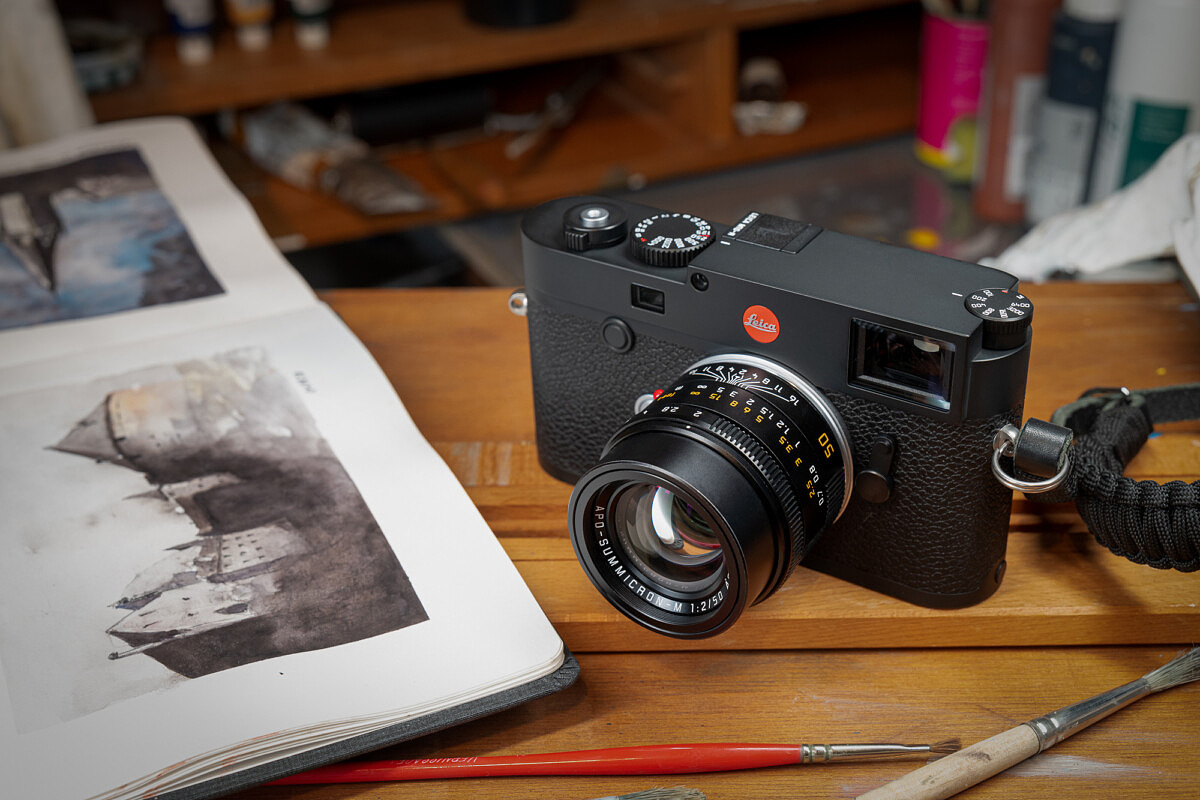 Upgrade Options and Pricing
Upgrade from
M9/M-E 220
Upgrade from
M9-P
Upgrade from
M Monochrom
Upgrade to M10-P
$5,895
$5,695
$5,695
Upgrade to M10-R (3 Month Delivery Delay)
$6,595
$6,495
$6,195
Upgrade to M10 Monochrom
$6,595
$6,495
$6,195
Upgrade to SL2 Body with M Adapter-L
$4,995
$4,825
$4,695
Upgrade to Q2
$3,845
$3,745
$3,695
Upgrade to CL Body with M Adapter-L
$1,825
$1,825
$1,825
Eligibility
As before, only M9, M-E, M9-P or original CCD-based M Monochrom cameras that exhibit sensor corrosion are eligible for the upgrade program. We can help you determine if your camera's CCD sensor shows signs of corrosion. See below for instructions on shooting a proper test image and how to email us the file for evaluation.
How to tell if your camera has corrosion
If you think your camera may be exhibiting signs of CCD corrosion, you can email us a full resolution JPEG file and we are happy to evaluate it for you. Should your camera suffer from CCD corrosion, we can then discuss the best way to proceed with a camera upgrade. Here's how to get us a full resolution image to check for corrosion:
Set the camera to its base ISO setting
Set the camera to shoot either DNG+JPEG or JPEG only
Attach a lens to the camera (a 35mm or 50mm works best)
Stop the lens aperture all the way down (f/16 or f/22 depending on the lens)
For a subject, either a solid blue sky or a solid, light colored wall is ideal
If shooting the sky, focus the lens to the closest distance. If shooting a wall, focus the lens at infinity (you want an image that is as out of focus as possible).
Shoot an exposure of the wall or sky and be sure to move the camera around during the exposure (to blur any details in the image, as we want to only see what may be on the sensor)
Email us the JPEG file for evaluation
Below is an example of an image from an M9 that is showing CCD corrosion, which is highlighted in red circles. You can see the white "halos" around the spots that indicate corrosion. The sensor also has numerous dust spots that can be cleaned, however it is important to see the difference between the regular dust (easily cleaned) and the corrosion spots.