Today, in addition to the Leica CL announcement, Leica has also introduced a new TL lens – the Leica Elmarit-TL 18mm f/2.8  ASPH, in both black and silver. This APS-C sized lens in Leica's new L mount, sets new standards for wide-angle performance in an incredibly compact package. With 8 elements in 6 groups packed into a mere 21mm (0.8 inches) and weighing only 80g (2.8 oz), the new 18mm promises class-leading imaging results with extremely quick autofocus responsiveness and a minimum focus of just 0.3m. The new 18mm is equivalent to a 27mm in full frame, and will fit on the CL, TL2, TL, T or SL (in APS mode). Combined with already compact proportions of the TL2 and CL, the 18mm looks like it will make an ideal grab-and-go kit.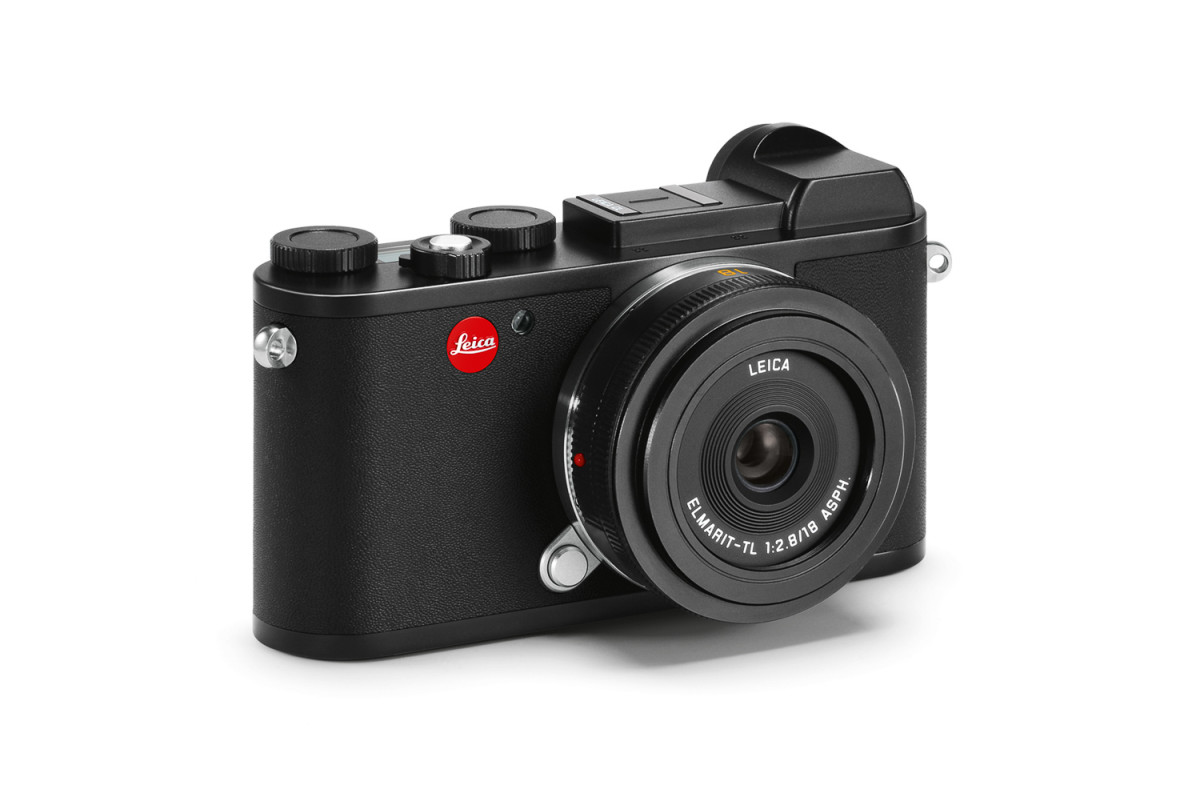 The Leica Elmarit-TL 18mm f/2.8 ASPH is expected to start shipping by the end of this month (November 2017) at a price of $1,295. Leica Store Miami is now accepting preorders, by either clicking here, emailing info@leicastoremiami.com, or by calling 305-921-4433.
Image Gallery
 Tech Specs
Compatible cameras
All Leica Cameras with Leica L bayonet
Angle of view
(diagonal, horizontal, vertical): Approx. 75º, 65º, 46º, corresponding to 27mm focal length in 35mm format
Optical design
Number of lenses / groups: 8 / 6. Aspherical surfaces: 4. Position of entrance pupil at infinity: -12.5mm (in direction of light incidence in front of bayonet mount)
Distance setting
Setting / Function: Electronically controlled, mode selectable using camera menu: Automatic (AF) or manual (M), in AF mode manual override possible at any times with setting dial. Smallest object field / Largest scale: Approx. 343 x 228 mm / 1:14
Minimum Focus
0.3 meters
Aperture
Setting / Function: Electronically controlled, adjustment using dial on camera, third values also available. Lowest value: 16
Bayonet fitting
Leica L quick-change bayonet with contact strip for Leica T/TL/CL/SL models
Filter mount
Internal thread for E39 filters, filter mount does not rotate
Finish
Black anodized
Dimensions & weight
Length to bayonet mount: Approx. 21mm. Largest diameter: Approx. 61mm. Weight: Approx. 80 grams.
Press Release
Leica Camera expands its range of TL lenses with the introduction of the Leica Elmarit-TL 18 mm f/ 2.8 APSH lens (equivalent 27 mm), a lens that provides optical performance that is the best in its class. This is the smallest wide-angle pancake lens in the market for APS-C format and has very fast auto focus due to its compact size and optical design. This compact lens measures only 20.5 mm (approximately 0.81 inches) in thickness and weighs only 80 g (approximately 2.82 ounces). Made in Japan, the Leica Elmarit-TL 18 mm f/2.8 ASPH is available in black or silver anodized. This lens can be used with all L-Mount cameras, APS and SL.
The Leica TL lenses support two great Leica APS-C System Cameras – Leica CL and Leica TL2. With a wide range of lenses in its portfolio, these lenses offer both APS cameras the best image quality and fast performance.